Traditionally, Italy has never really celebrated Halloween, a feast we imported in the past 20 years from the Anglo-American world and that became particularly popular among children — hello "trick or treating!"— and the younger generations — hello, spooky parties!
But the days between the end of October and the beginning of November have always been dedicated to the worship and the care of the Dead, an idea which is in fact at the heart of the "real" Halloween, the Celtic festival of Samhain. Culturally tied to the Judeo-Christian heritage and spiritually still largely a Catholic nation, Italy remembers the Dead on the 2nd of November and, a day earlier, she celebrates all the Saints, even those who do not have a day dedicated to them on the calendar.
Beside their religious meaning, All Saints and All Souls day are a moment filled with traditions that may differ from region to region, but have all in common one thing: they involve the Departed. In this, yes: Italy does have her own "Halloweens."
In Piemonte, for instance, people add a plate to the dinner table for the family's Dead and, in the past, children used to received little presents from their souls, often left in the kids' shoes or on their bed (spoiler alert: it was mom and dad). Parents would also asked their children to make their beds before heading to mass on All Souls day, because the Dead would come visit the house and take a rest in them. The little presents were a "thank you" gift, my grandmother would say, for letting them take a nap there.
It's interesting to see how the traditional habit to carve and light pumpkins is common in many a region of Italy and isn't an imported tradition, as many may believe. In Tuscany, pumpkins carved to resemble a human  face were lighted with a candle, "dressed" with rugs and placed in  half hidden places to play tricks and scare passersby. Interestingly, the tradition of carving and lighting pumpkins was pretty common across the Pianura Padana, too, at least until the first half of the 20th century. However, they weren't used to spook people off, but to provide light in particularly dark alleys and corners. There was also a religious and spiritual connotation: in Veneto, for instance, the candle inside them symbolized Resurrection.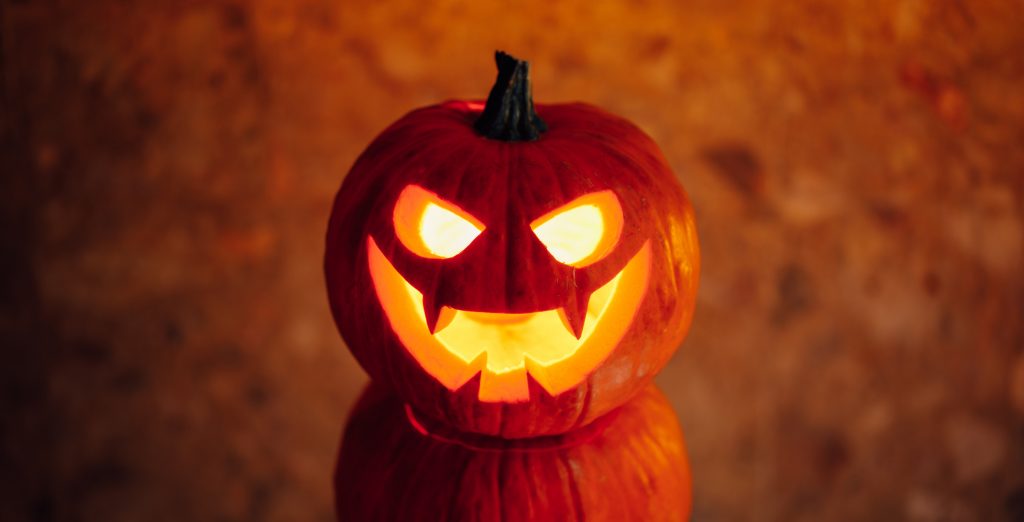 Moving to the Centre and the South of the peninsula, other peculiar customs appear. In Abruzzo, but also in Emilia-Romagna, it was tradition to go around knocking on doors to ask offers for the Dead, a sort of less child-oriented "trick or treat" extravaganza. The slightly unsettling thing was that, sometimes, offers weren't to honor dead people, but to placate their rage. Spooky.
Campania and Puglia had the same habit as Piemonte: on All Souls day, the table would be set both for the Dead and the living and Calabria… ah, Calabria would go all Paleo-Christian and have its people dine directly on their loved ones' graves: indeed, this was an extremely common habit among the early Christians, one that they had inherited from pagan rites. Eating by a tomb was at once an offering to the souls of the Dead and a moment of conviviality and sharing, in which the Dead themselves were believed to participate. North and South meet again in Sicily, where children receive presents from the Dead, just like young Piedmontese of yore.
In Sardinia, pumpkins once more take centre stage. In Gallura, adults  walk around town  making noise with all sorts of tools, including axes and knives,  while children carry around, you guessed it, carved pumpkins with a candle inside. The aim of all that racket is to scare the pumpkin-carrying kids. In the meanwhile,  Young adults and slightly older kids would go around town  banging all sort of objects together to make noise and announce their presence in the street: they would then knock on doors and ask for sweets and cookies as a gift. Sounds familiar?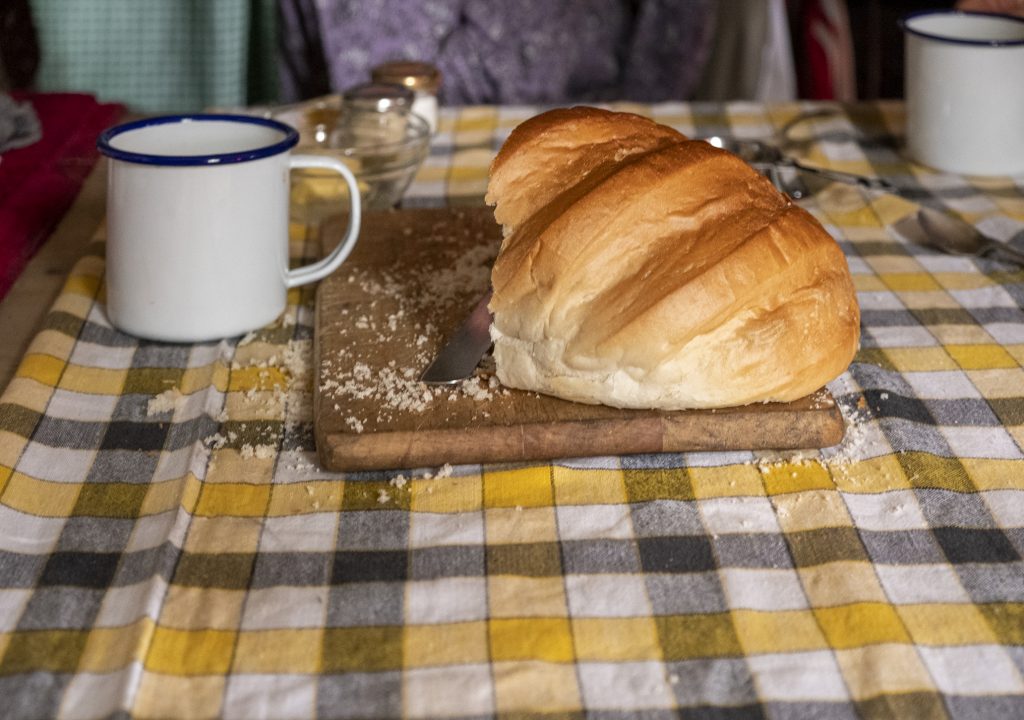 If something can be learned from this brief Halloween/All Souls trip through Italy is that, as we say here in the Stivale, tutto il mondo è paese, it's a small world. A world where traditions and habits often find their most ancient origin in the same customs, or in customs which had once been influenced by one another. It is the case of Halloween and the old pagan and Roman rituals related to the cult of the Dead that were to be embraced by Christians and that we see around Italy, sometimes, still today. The common denominator for both is the already mentioned Celtic festival of Samhain, which is known to be the "original Halloween," but which is also believed to have somehow influenced the Romans' cult of the Dead, which in turn was at the heart of early Christians' way of caring and praying for loved ones' souls.
So, this year, while you carve your pumpkin, remember there is someone, in a small village in Italy, who's probably doing the same and not because it's Halloween, but because they've been doing so for centuries!