Not many may think of it, but the 15th of March, the Ides of March, to say it with the Romans, marks the millenary anniversary of one of history's most notorious murders, that  of Caius Julius Caesar. Legendary Roman leader and warrior, lover of Cleopatra and father of one of her children, writer – ask any Italian teenager about the hours spent translating Caesar's tales on the conquest of Gaul or the fratricidal dueling with Pompey – history told us almost everything about him.
Or so we usually believe. Truth is some aspects of Caesar's life and, indeed, death, remained veiled in mystery up to only a handful of years ago and, in fact, there are facets of his personal life still at the centre of academic diatribes. Exploring the unknown fact of his life and, especially, his death, will help appreciate a pivotal figure of Italy and European history, who also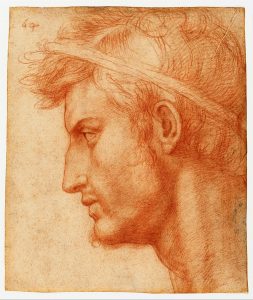 left an indelible mark in the world's collective imagination. Who did really kill him? Can we visit the place where he died? Did he truly suffer from a mysterious illness? Caesar still holds so many secrets…
The Assassination of an icon
Think of Largo Argentina, in the very heart of Rome: immerse in traffic, the ancient Roman ruins of the area are today home to one of the capital's popular cat colonies and are, of course, visited every day by thousands. Here, more than 2000 years ago, was Pompey's Curia, provisional see of the Roman Senate after a fire had destroyed its regular location. This is the place where Caesar's blood tinged with crimson the soil of the urbs.
Sources tell us Caesar left home around 11 in the morning alone, without guards protecting him: walking through the Via Sacra was a small scale triumph for the dictator, acclaimed by his people, filled with the pride and sense of almightiness only a leader of his calibre can truly experience. Mind, danger was in the air and many had tried to convince Caesar not to join the senators that morning: Artemidorus of Cnidus the philosopher, Spurinna the clairvoyant and even a simple slave had warned him about the dangers awaiting him in the Senate, but what could that be to a man who conquered Europe for his city, who subjugated the proud and defiant Gauls and carried haughtily the Roman eagle onto the cold, wild lands of Britannia? Nothing, indeed.
When he entered the Curia, Trebonius, one of Caesar's general conspiring against him, distracted Marcus Antonius, impeding him to reach his leader. How things may have changed, had fearless Antonius been near Caesar that morning: in spite of their divergences, he had remained faithful to him and had, not long before, refused to join the very murderous conspiracy which was about to unwind in front of his eyes.
Alone, Caesar was quickly surrounded by his murderers: Tullius Cimbrus dramatically embraced his legs, pulling at his toga, the sign it was time to act. Servilius Casca was the first to hit him, a knife in his hand, but Caesar was a soldier and he feared little, so he struck back with a dagger. Suetonius, Roman historian and author of The Twelve Caesars, wrote Caesar audaciously asked his attacker what he thought he was doing. Not enough time to blink, and the other conspirators were on him: Caesar tried to escape, but it was not safety he encountered, but the blade of another knife, maybe that of his foster son, Marcus Junius Brutus, who was among the conjurers.
In a passage filled with pathos, Suetonius wrote Caesar, once he understood his fate was sealed, rose one harm to cover his head and face, while lowering the other to protect his legs. Not from wounds, but from other people's gaze: no one had to voraciously stare at the last living moments of the most powerful man Rome had ever known.
He died at the feet of Pompey's statue, his body torn  by 23 stabs. All senators escaped the building and his corpse laid abandoned and alone for hours before three slaves came to pick him up and brought it away.
His Last Words
"Tu quoque Brute, fili mi". You too, Brutus, my son! The very first words in Latin I learned, when I was still a child, getting to know the Romans for the first time. Popular tradition wants these to be the last words uttered by Caesar, dying yes, but also mortally wounded in his soul by the unthinkable treason of Brutus, a man he had brought up and loved as his own son.
In truth, it is unlikely Caesar uttered these universally famous words: it is Suetonius again to point out Caesar did say something, but in Greek, not in Latin. In the culturally élitist world of Rome, Greek was the language of the intellectuals and the dominant classes, so it was in Greek that Caesar would have expressed his surprise at seeing Brutus among the conjurers: "kai su teknòn," you too, son. Different language, same sense of how deep the betrayal had hit him.
As you would not expect from a modern historian, but quite naturally for one of his times, Suetonius changes his mind in a matter of pages and eventually admits Caesar's last uttered sounds were not words at all, but simple groans of pain. It does not matter to the world: tu quoque, Brute, fili mi became the sorrowful symbol of universal betrayal.
44 BC: the murder scene
Largo Argentina: this is where it happened.
Archaeological excavations had already brought to light the statue of Pompey Roman sources said Caesar died by, but it is thanks to the relentless work of Spanish professor Antonio Monterroso and his équipe that we can, today, say "here's where they killed him." Monterroso brought attention to a wall, added at a later date by Octavian Augustus, where, he maintains, a commemorative plaque remembering the death of his mentor had been placed.
To the same conclusion, albeit taking a slightly different route, has come also Italian archaeologist Andrea Carandini, who identifies in the same area a niche-like shape which, he believes, corresponds to the place where the statue of Pompey used to be: a quick cross reference with written sources and it becomes adamant that very area is likely to be the place where Caesar took his last mortal breath.
A divine illness
His public life and death have been studied in depth for centuries, his literary works known by that vast section of Italians of yesterday and today, who learnt the language of the Fathers sweating it off also on his words. But what about his private life? We know he was married with Calpurnia and that Cleopatra had been his lover; with her he had a child. We know that, very likely, he was a bisexual, as it was common in ancient Rome, where sexuality was more fluid than it has ever been since.
Yet, it is his health that has been attracting the most interest: in Parallel Lives Plutarch maintained Caesar suffered from what modern medicine would consider epilepsy. At the time, seizures were considered a sign of divine nature, a factor which may have certainly helped increasing Caesar's leader appeal. If classical sources are replete with passages describing Caesar's health issues, modern historians do not all agree on their origin. One of the most recent researches on the topic was carried out by Francesco Galassi and Hutan Ashfrafian of the Imperial College London and advanced the hypothesis Caesar may have, in fact, been the victim of a series of minor strokes, temporarily affecting his physical and mental capacities and producing symptoms in all similar to those described by Roman and Greek sources. Another mystery, still to be solved, in the fantastic life of the first -although not official – Roman Emperor.