Covid-19 changed our habits entirely: the way we work, the way we go to school, the way we socialize, it's all different.Can you remember the last time you hugged someone? If you're single and live alone, just like me, chances are it's been almost a year — if we don't count, of course, the just as important cuddles we receive from our pets, a true blessing for many in these times of imposed solitude.
In Italy, the Summer went by almost normally. And we paid the consequences of it. In an attempt to "save the economy" and appease people, traveling was allowed across the country and abroad, restaurants and bars were open, people would gather in large groups, no masks, because "it's Summer and the virus is no longer here." Just like a nation of spoiled children, we put hedonistic pleasures and "the economy" above health and life.
Now we are paying it all, with a second wave that hit the country harder than the first, with way more infections and hospitals, once again, struggling to go on. Yes, there are better therapies for the sick; somehow, the message about wearing masks and social distancing has been understood by a vast majority of Italians and current restrictions begin to show early signs of functioning in limiting contagion. But we're not out of it, quite yet.
However, everything would be "almost" under control if it wasn't for one thing: Christmas.
At Christmas, by definition, we gather, we meet, we go to Midnight Mass. We exchange presents and spend time with family and friends. Many of us head to the mountains for a much desired skiing vacation. But in 2020, this doesn't mean embracing seasonal spirit, nor relaxing on the snow after months of work at the office: it means gatherings that shouldn't happen, it means the impossibility of keeping social distancing, it means ruining in the short space of a couple of weeks all the hard work we've done in the past two months of lockdown.
Weary of last Summer's experience, the Italian Government has been trying to find a way to allow us to enjoy our Christmas, without causing a third Covid-19 wave in January. While there aren't official guidelines quite yet — we should get them on the 3rd of December — the picture is becoming clearer and clearer the closer we get to that date.
Let me just remind you what's the status quo at the moment, though: the country is currently divided in red, orange and yellow regions, where the red are in full lockdown, with schools (beside Elementary) on distance learning and restaurants, bars and a number of retail businesses closed. Traveling between communes is only allowed for work or health reasons, while region to region movements are forbidden (this applies also to orange regions). In orange regions, people have the same limitations as in the red, but can travel within regional borders freely. Yellow regions, which are at lower risk of infections, have bars and restaurants open until 6pm and schools open, too.
Everywhere, social gatherings are forbidden, going to visit friends at home is forbidden (in red areas), or at least not recommended.
We're all on various levels of lockdown, so to speak. Now, we could spend gallons of ink trying to understand whether this is the right approach or not — the media here have been doing if for the past 3 weeks — but let's focus on Christmas.
Experts say that, very likely, we'll have a set of regulations for the two weeks leading to Christmas and a set of — slightly less restrictive — regulations for the actual days of the festivities, provided data allow an ease of the current rules, that is.
It is likely that stores and shopping malls will remain open until 10 pm, both to allow people to shop without creating overcrowding and to give the opportunity to businesses to remain active for longer. Limited access to shopping streets (think Via Montenapoleone in Milan, for instance) is also a possible option, especially in large cities. Shopping centers should reopen at weekends, too (they are currently closed on saturdays and sundays), with limited access and set hours for over 65 shoppers. Agostino Miozzo, coordinator of the CTS, the government's Covid-19 task force, is very clear about one thing: "it'll be closer to normal, but far from being a release-all situation."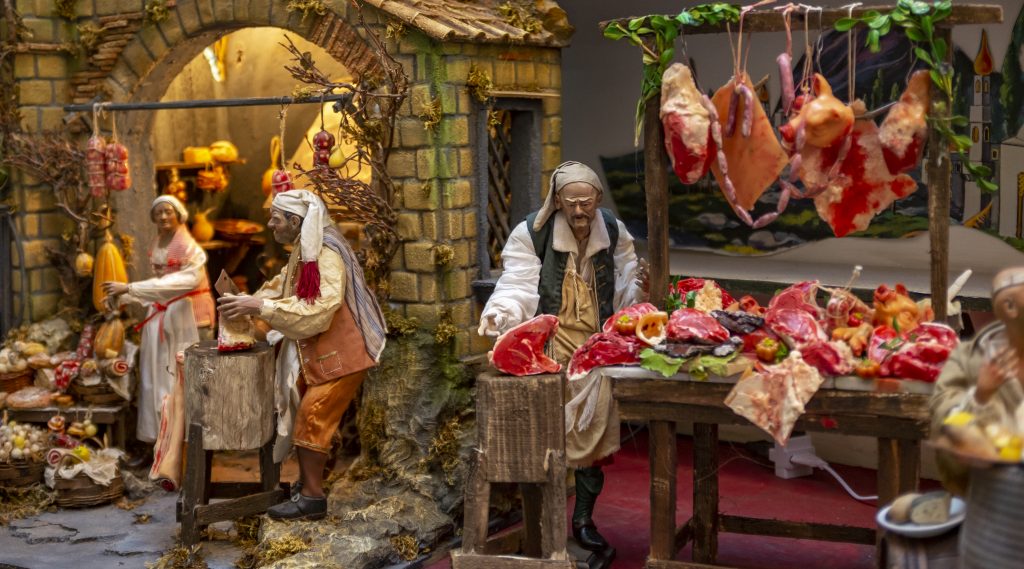 Ski resorts are very likely to remain closed for the whole festive periods. One single day of open slopes in Cervinia a month ago showed how people are just unable to intelligently enjoy their time on the snow: immense gatherings, queues, lack of social distancing. The risk of keeping them open over the Christmas period seems too high, although the Government has been trying to find a compromise, with ski resorts closed in red regions and open in orange ones, but with a limited access.
When it comes to traveling from region to region, it is likely rules will remain the same: no trips between orange and red regions, with residents of yellow regions able to move only to other yellow regions. There may be some leeway to allow close family members to travel and join relatives, but this remains still unclear.
Curfew should be moved forward to midnight at least for the 24th of December, to allow people to go to the traditional "Messa di Mezzanotte," which takes place around 10pm in a large majority of places. Last but not least: family dinners and parties. Large gatherings will remains forbidden and it is likely that only family members living together will be able to participate to the same cenone di Natale.
This Christmas will be very different from every other the vast majority of us experienced in their lifetime: there will be less partying and eating together, less presents, and certainly more preoccupation around our health, our future, our loved ones. Perhaps we should take advantage of it, though, and move back to a simpler, more spiritual celebration, the way it really should be. Let it be a Christmas where our soul and our love for those who are meaningful to us really win. Presents, dinners and fancy holidays can wait until next year.