Christmas is finally here and the heavens know how badly we need some seasonal cheer this year. It's been a hard 12 months and we deserve some peace, quite and pandoro, let me tell you. What's beautiful about this time of the year is how unique it can be, in spite of its celebrations stemming all from the same spiritual root: every family has its own Christmas day's menu and its peculiar Advent habits. And even when it comes to choosing which mass to attend, some are all for the midnight mass on the 24th while others opt for the main mass on the 25th.
In Italy,  Christmas peculiarities are many. The first is probably related to gifts and who brings them. In the US, Santa takes care of the business: from Alaska to Hawaii, children wait for the most famous grandpa on Earth and his reindeers to deliver presents and cheer. We Italians, though, like to be over the top, and not only when it comes to public display of affection and the importance we give to the quality of our morning coffee. So, we get our presents delivered throughout the months of December and January, by no less than five different people. I should also highlight how, of the five, three are worthy of worship, so yes, presents are a serious business here. On the 6th of December, Italian children in some parts of Italy, especially in the North, receive a first batch of gifts from Saint Nicholas, then, a few days later, a second round comes with Saint Lucy, on the 13th. Nick and Lucy aren't on delivery duty everywhere in the country, though,  as it's usually only the areas or villages where their cult is more heartfelt that the tradition developed. The 24th, of course, it's showtime for Santa, but in Italy it hasn't always been like that,  as we had Baby Jesus doing the rounds up to a couple of decades ago: how  a newborn could carry presents across the country flying alone in the winter sky remained a mystery for generations, but I guess it's not more nonsensical than having an overweight,  elderly man on a sled doing the same. Of course, it's not over, because on the 6th of January, exactly 30 days after the Italian gift delivery bonanza started, the Befana carries the last candy-filled stockings to children across the country,  taking the holidays with her on her way out.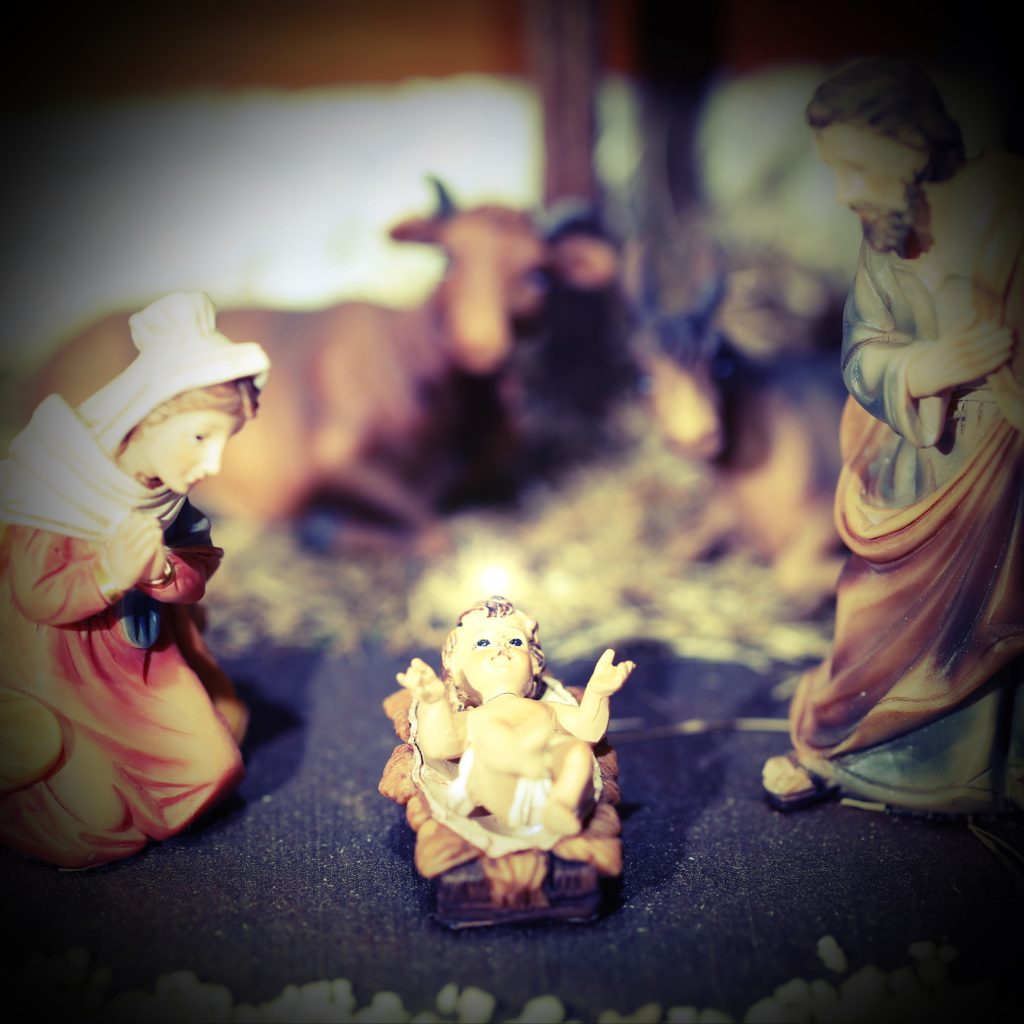 A second Christmas habit typical of Italy is that of putting the statuette of Baby Jesus in the Presepe only on the 24th, better even if after midnight — so, technically, already on the 25th. If you are serious about your Nativity Scene, Baby Jesus cannot appear before he is actually born, so either you leave him hidden in a drawer until it's the right time or, if you want to avoid the shame of forgetting him there until New Years' Eve (yes, I did it), you can place it in his little crib and cover him with a tiny piece of fabric or with a wad of cotton, as white and pure as snow.
Some of our Christmas traditions can create family feuds, too. For instance, when is the right time to have the main Christmas meal: on the evening of the Eve, while waiting for Midnight Mass, or the following day at lunch? Roughly speaking, the tradition of having Christmas dinner on the Eve belongs to the South, while Northerners tend to gather together for Christmas Day lunch, but truth is it's not that simple, as habits can change from a family to another. Not a bit deal, you may think: either in the evening or at lunch, the important is being with your family, right? Yes, right, but it can get complicated when, for instance, you marry someone whose family always had Christmas lunch while yours always had Christmas Eve dinner, because which habit should the new household follow?
Another quirk of our Christmases is that the panettone you open at Christmas shouldn't be eaten all: yes, you should keep at least a couple of slices of it until February and eat them on the 3rd, the day of Saint Biagio, to keep away illness and disease.
The last Christmas tradition to mention is one that is associated with Italy, but in truth isn't Italian: the Feast of the Seven Fishes. Yes, as big as it is on your side of the pond among the Italian-American community, this amazing feast does't exist as such in the Belpaese. Truth is, however, that the Feast is nothing more than a creative, original version of the Christmas Eve dinner many Italians of Italy have every year, a dinner that often includes, especially in the South, fish among its dishes, as the 24th is considered a giorno di magro, that is, a day when meat can't be consumed. Well, it's a beautiful tradition, one I think Italians from Italy should copy from the Italians of America and embrace with gusto. Now that you make me think of it… I may have already a couple of recipes in mind…
Buon Natale a tutti, and may it be a peaceful and serene day for you all.