There's an enduring love affair with Italian food amongst most Americans, Italian heritage or not. Recent rankings from food industry giants Technomic and US Foods back up the claim: Americans favor Italian, Mexican, and Chinese food – in that order – for dining out. It's easy to understand. Italian food is delightfully delicious, and with more than 5 million Italian immigrants on US shores by the 1930s, a vast variety of flavors and dishes found their way deep into the collective consciousness of American stomachs.
Like a good piece of gossip where the story alters with each retelling, original recipes brought from the Motherland have diversified and transformed with each passing generation. While purists might find offense at dishes we'll be looking at in a moment, innovation and creativity have given birth to many "Italian" favorites that are about as Italian in origin as Taco Tuesdays.
Spaghetti and meatballs – an Italian dish beloved and present in any Italian restaurant that wants to stay in business, wouldn't you agree? This celebrated dish, however, cannot trace its inception to the boot-shaped peninsula. Polpette, meatballs formed from any variety of ground meat and bread/vegetable additions, are very Italian but typically come plated da sole (alone) as a secondo in the course of a meal. It's believed that these small meatballs not only grew in size once immigrants had ready access to meat,
but were then paired with inexpensive dried pasta and sauce to extend as a hearty, filling meal at low cost. About as American as apple pie now, this popular dish would only be found on the most brazen tourist menus in Italy.
Chicken Parmigiana – the words alone bring a stomach rumble of anticipation. For many, it's been the gateway food to Italian cuisine. A predictable and familiar staple of breadcrumb coated chicken bathed in marinara sauce and mozzarella, it satisfies like a Nonna's hug. The truth of its advent, however, points to the east coast in the early 20th century. Immigrants from the south brought their recipes for melanzane alla parmigiana, that savory dish of sliced, breaded, and fried eggplant slathered in tomato sauce. The new world offered proteins such as chicken at more affordable prices, so creative cooks got busy. Before long, this newfound creation was appearing in restaurants and cookbooks…and a first-generation Italian classic was born.
Who doesn't love a big steaming hunk of soft toasted bread slathered in butter, garlic, and melted cheese! Garlic bread – cheese-covered or any other form – is an expected staple in any Italian restaurant within our contiguous borders. It's almost unimaginable to think of spaghetti and meatballs without a side of garlic bread! Bread, certainly, is a part of most authentic Italian meals, most often served as a few slices of a rustic loaf to "fare la scarpetta" – to sop up every last drop. Any request for garlic bread will result in a serving of small pieces of crunchy toasted bread rubbed with fresh garlic and drizzled in oil. Known as "crostini," these are the basis for bruschetta and many other antipasti
delights, but rarely take top billing on their own or as a side.
There's a lovely story that goes with the "Italian classic" Fettuccine Alfredo. This popular dish is actually Italian by birth but became akin to a deported citizen that found fame and glory elsewhere. It was 1914 and Rome restauranter Alfredo di Lelio's pregnant wife was plagued with nausea. Alfredo kept a steady supply of pasta in bianco – white pasta – on her plate. Fresh noodles coated in butter and Parmesan, this classic remedy for an upset stomach was all she could keep down. The common dish was added to the menu, offered up with whatever type of pasta was fresh that day. While on their honeymoon in 1920, American actors Douglas Fairbanks and Mary Pickford sampled the dish – fettuccine on that day – and loved it. Alfredo gifted them with the recipe – if you can call it that — and in turn they sent him an engraved gold spoon and fork and autographed photo. Soon, Alfredo's restaurant become a tourist hub frequented by other Hollywood elite hungry to try the "Fettucine Alfredo." Italians didn't find this tummy ache antidote all that exciting, however, and the dish never found popularity outside of the restaurant. It's a different story here, though. Wildly popular, Alfredo sauce is Americanized with loads of milk, cream cheese, more butter please, and whatever else feels right that day. Squelch the dream, though, of finding Fettucine Alfredo "when I'm in Italy!" Case in point: I actually heard a waiter tell a tourist, "You may go home to your Olive Garden for that!" Touché!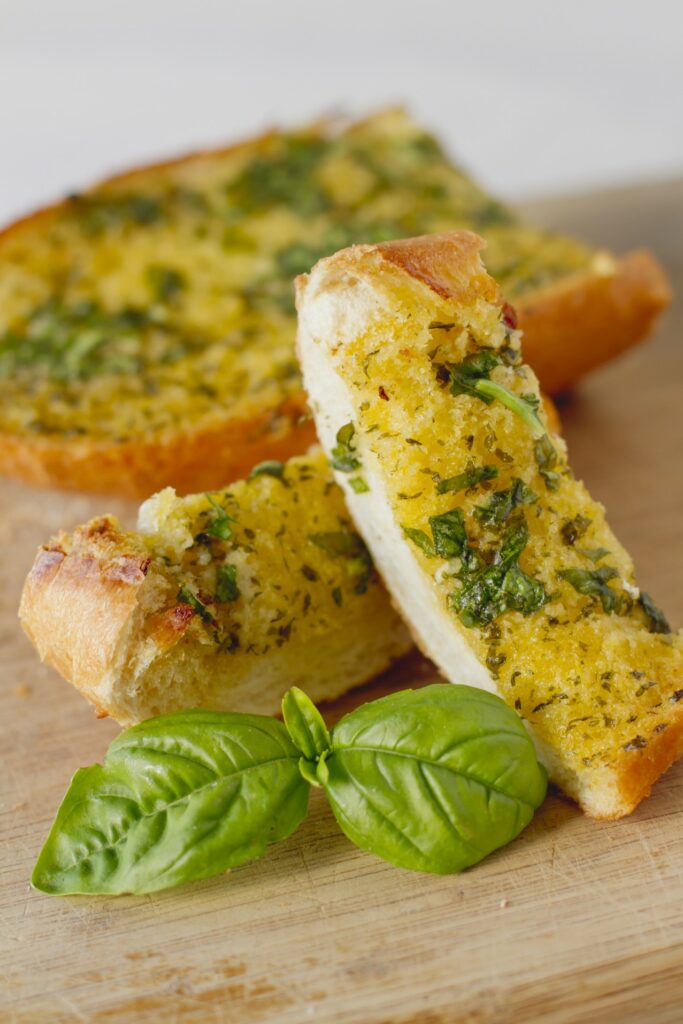 It's a touchy subject, but one we must address. Salad dressing. For starters, there really is no such thing in Italy. It's good oil, some vinegar, a sprinkle of salt…and you're good to go. Here, it takes a paragraph to list a menu's varieties of salad dressings, with Ranch and Italian topping the popularity chart. But if it's not Italian, why the name? Two tales answer the question, the first dating back to 1941 in Farmington, MA. Using a family recipe from Sicily (so maybe we CAN say there are Italian roots), Florence Hanna made a variation to serve in her husband Ken's restaurant. Fast forward to today, and what you know as Ken's Italian Dressing is the offspring of Mrs. Hanna's creation. Another version takes us to 1948 and the Wishbone Restaurant in Kansas City, MO. You can already tell where this tale is going: the blend of oil, vinegar, herbs, and spices is on your grocer's shelf today.
Creativity and adaptation are kitchen tools as important as a wooden spoon and a mixing bowl. Love the one you're with, as they say. It's natural that purity of origin can be lost in translation, as we've seen with just a few examples of "Italian dishes" that really aren't. While gained knowledge may reduce the romantic factor of many of these beloved dishes, the flavor will undoubtedly remain pleasing up to the last swipe of the scarpetta.