Love it or not, television is an integrant part of both our culture and our everyday life. Back in the 1950s, many Italians learned their national language for the first time thanks to televised evening classes, and it is through TV screens we all discovered the way the world around us looked like. TVs are a ubiquitous presence in every home, regardless of where you live in the world, a discreet companion for many, often a simple background to listen to when you work or cook, or potter around the house. We often say we don't watch it, but it's always on in our living rooms or kitchens.
But television can have a different role, a deeper meaning when you are one of the many Italians who have been living abroad, and also for those who were born in another country but recognize their heritage as Italian. When you move away from the Belpaese for work, for studying or – why not – for love, it doesn't matter how happy you are in your new home, you'll reach a point when the pangs of homesickness may hit you hard. And that's when the familiarity of the TV channels you used to watch, perhaps absent-mindedly, perhaps with great interest, when you were in Italy, can help mitigate that temporary sense of loneliness. It's like being in two places at the same time, like enjoying both of your "homes" at once. For those who were born abroad, perhaps, being able to watch Italian TV is even more important, because it often represents the first, direct contact they have with their ancestral culture, with the way the country looks like, sounds and functions today, with what's trendy there and with what their fellow Italians back in Italy like and dislike.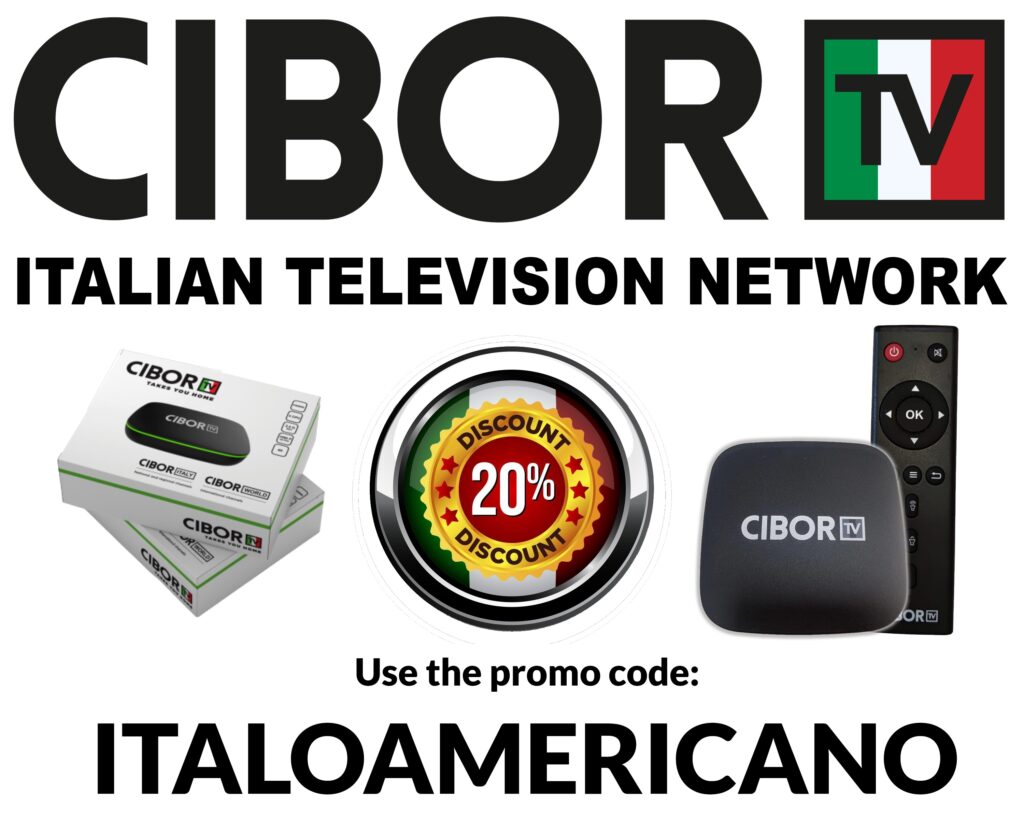 This is why having the opportunity to watch Italian television is important for Italian communities abroad. The services offered by CiborTV, a platform where both national and regional Italian TV channels are streamed, want to meet the needs of an international community – that of Italians abroad, including those born abroad, and Italophiles – that is in great expansion, and for whom remaining informed about their home country and region is key.
We of L'Italo-Americano had a chat with Francesco Rizzo Marullo of CiborTV, who gave us more information about the platform's aims, its services and what's behind its creation.
Can you tell us something about how CiborTV came to be?
The original idea was born ten years ago thanks to the input and inspiration of Roberto Onofri, a famous Italian DJ and TV personality who, today, is a media production partner and in charge of Miss Italia USA. CiborTV as we know it today, however, is the product of the company's current owners and its CEO, Enrico Romagnoli. The key idea is simple: offering a product that can help Italians and Italophiles all over the world to be in touch with Italy, in a way that is simple, functional and user-friendly.
How long have you been on the market?
The current platform, with its ad hoc "top box set" has been on the market for three years.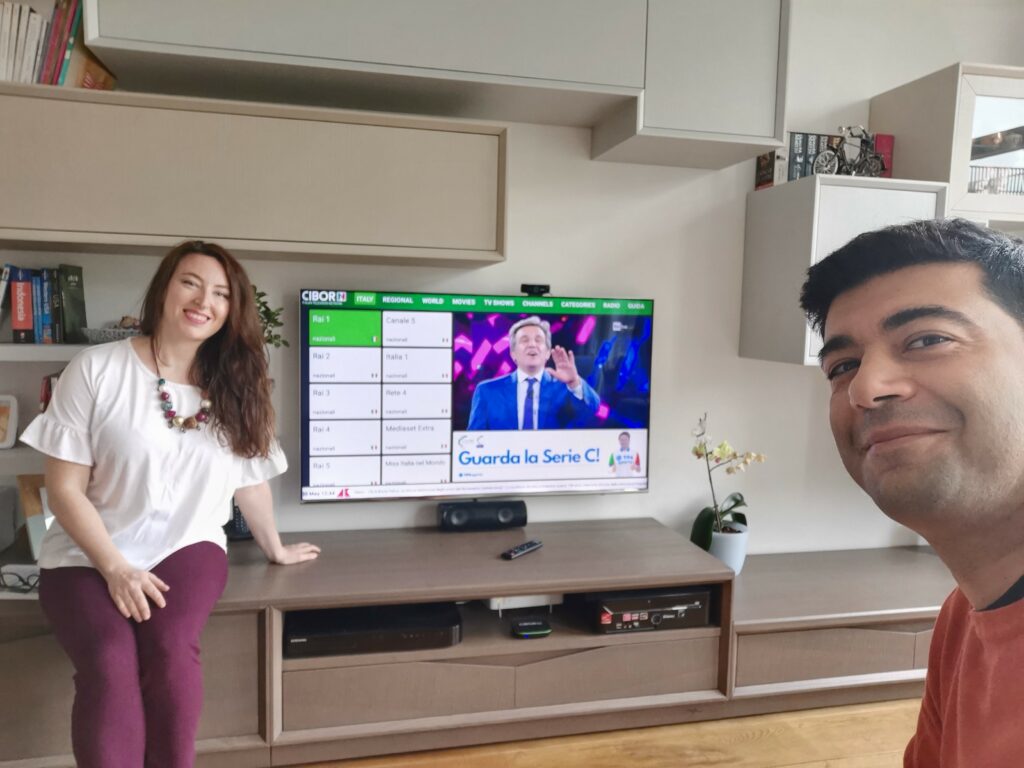 What's the leading aim of CiborTV?
CiborTV is a project in continuous evolution. We started with the idea of offering a service to Italians around the world and to all the people who have a passion for our country. To all of them we proposed, regardless of the place they live, the opportunity to keep in touch with their country of origin by watching Italy's TV channels, including the regional ones. We liked the idea of being an open window onto the Belpaese.
In time, the offer has grown. Today, thanks to the 196Sports app, which belongs to the same corporate group as CiborTV, our subscribers can enjoy the whole Serie C-LegaPro soccer championship. And while we have at heart all of our fellows Italians across the globe, who remain the core of our business, we'd like to become a reference point especially for the Italian American community soon. In this optic, we'll launch a new Food Network channel on our platform, with a series in English fully produced by CiborTV.
What's the difference between CiborTV and other streaming services, even those that specialize in Italian products?
We are the only platform that allows its subscribers to enjoy the vast majority of Italy's TV channels, including regional ones, and that has own-produced shows. Thanks to our collaboration with 196Sports, as I mentioned, we are the only streaming service offering, through its "top box set," all Serie C games – there are more than 1140! -, including play-offs, play-outs and the Serie C Coppa Italia. Moreover, we are also partners and distributors of the Miss Italia nel Mondo Channel, thanks to our collaboration with Roberto Onofri, the patron of Miss Italia USA, the American iteration of the Miss Italia beauty pageant.