Never mind the season, it's always a good time to have aperitivo with friends. A great way to end the day or the working week in good company, this quintessentially Italian habit has become pretty popular around the world, where it's also known as "happy hour."
We Italians tend to enjoy our end-of-the-day drinks with finger food of all kinds, which makes it all the more special: from pizzette, patatine e noccioline, to gourmet options, many decide where they want fare l'aperitivo depending on the food the bar serves. When it comes to drinks, of course, everyone has a favorite tipple: personally, I am a Negroni person; most of my friends enjoy their Spritzes and their Proseccos, while others are into more international concoctions like gin and tonic. Basically, there is no limit to your creativity.
But while many aperitivo lovers are familiar with the names – and perhaps the flavor – of Italy's most famous evening cocktails, not everyone knows where each of them comes from: so let's take a walk through the country to discover where the best Italian cocktails were created.
Veneto
The most popular of all aperitivi, the Aperol Spritz, arrives from this lovely eastern Italian region. Made with prosecco, Aperol liqueur, soda water and a slice of orange, its name comes from the habit that, a couple of centuries ago, Austrian soldiers had to dilute Veneto wines with sparkling water, making them milder. In 1919, the Barbieri Brothers from Padua added a dash of Aperol and a myth was born.
However, Aperol Spritz isn't the only aperitivo made in Veneto we enjoy. La Serenissima Venezia gave us the elegant Bellini, created by Giuseppe Cipriani at the iconic Harry's Bar in Piazza San Marco. Cipriani, who was used to having important patrons – think Arturo Toscanini and Truman Capote, Peggy Guggenheim and Charlie Chaplin – came out with a cocktail that embodies all the elegant allure of his city: for the perfect Bellini you only need two ingredients, prosecco and white peach purée.
Toscana
From Venice to Florence, another jewel of our artistic patrimony and home to one of Italy's most iconic cocktails, the Negroni. Sometimes between 1919 and 1925, Luigi Scarselli, bartender in a bar in via Tornabuoni, created this strong, aromatic mix made with gin, Campari, red vermouth and half a slice of orange, inspired by the drink Count Camillo Negroni would usually order.
Lombardia
For many, Milan is the capital of Italian aperitivo, the place where the tradition was born, so it's not surprising that some of our most popular drinks hail from there. Starting with the Americano cocktail, a mix of Campari, red vermouth and soda water, associated by many with another famous drink, the MiTo – more about it below. Some say it was named after American tourists, who appeared to love it particularly, while others believe it was created to honor Primo Carnera, the Italian-American boxer known affectionately in Italy simply as l'Americano.
Milan is also the birthplace of another aperitivo, the Negroni Sbagliato, or "wrong Negroni," concocted by mistake by Mirko Stocchetto, owner of Bar Basso, in 1969, when he added spumante instead of gin to a Negroni.
Last, but not certainly least, is Brescia's own spritz, the Pirlo. Born, just like its Venetian cousin, from the Austrian habit to add soda water to Italian wine, Pirlo is similar to Aperol Spritz but it uses still white wine instead of bubbly prosecco.
Trentino Alto-Adige
I reckon not many of you know about Hugo, the best cocktail in Alto-Adige! It is the inebriating invention of Roland Gruber, who mixed together prosecco, lemon balm or elderflower syrup, seltzer water, mint leaves and lime. Fresh and zesty like Alpine air!
Piemonte
Piemonte is known internationally for its wines, but it can say a thing or two about aperitivo cocktails, too. Turin is where the MiTo cocktail came to be, thanks to the creativity of Benedetto Carpano, the mind behind vermouth, and Gaspare Campari, from Milan, the man behind Campari. Needless to say, the MiTo, is a mix of red vermouth and Campari, and it's named after the initials of the two cities it represents, Milan and Torino. Just a few miles north, in Novara, people enjoy the Garibaldi – also known as Campari Orange – created to celebrate the unification of Italy with the union ingredients from the North and the South: Campari (Milan) and Sicilian oranges.
Emilia Romagna
Emilia Romagna is the homeplace of a lesser-known drink, the Tandem. Light and sparkling, it brings together one of the country's best-loved non-alcoholic aperitivi, Crodino, and Biancosarti, a herbal liqueur.
Sicilia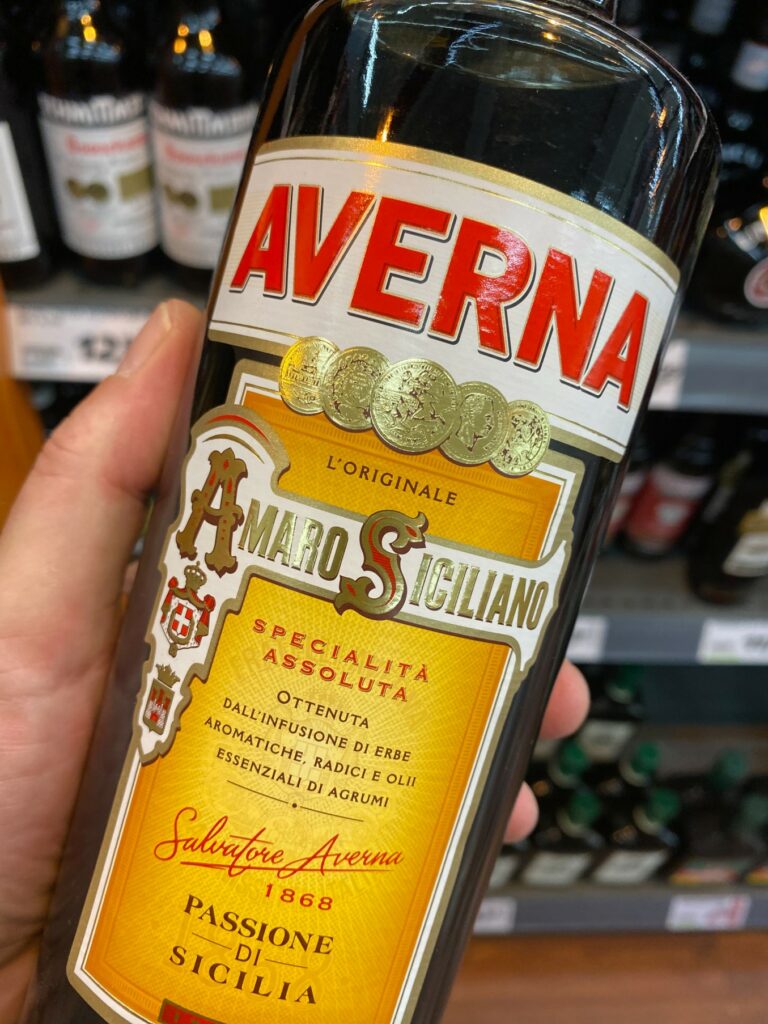 We are ending our tour with beautiful Sicily. Sicilian wines are famous, but the island is also keen on its amari, those bitter, aromatic liqueurs we enjoy at the end of dinners. Among them, Amaro Averna, a fresh, tangy drink produced in Caltanissetta since the end of the 19th century and often savored with ice during the summer. If you combine Amaro Averna with bitter lemonade, some lemon zest and a twig of rosemary, you get a Sicilian Coke, the perfect concoction to refresh a hot Sicilian evening!