"The loveliness of Paris seems somehow sadly gay." The moment he struck the first notes, applause would erupt. An expression of gratitude from an audience who had followed him for seven decades. A remarkable career that garnered him 20 Grammy Awards and 100 albums, always feeling like a new beginning, captivating new fans whenever his pure, resonant voice selected a piece from his vast repertoire. His rendition of I Left My Heart in San Francisco was never absent: he couldn't let down those beneath the stage, expectantly hoping to be swept away into the romantic and nostalgic aura he could craft so expertly. This anthem of the Californian city, penned by George Cory and Douglass Cross and originally the B-side of the single Once Upon a Time, was received with enthusiastic acclaim when he first performed it at the Fairmont Hotel. From that point, the song became synonymous with its graceful interpreter.
Tony Bennett passed away on July 21, 2023, at the ripe age of 96, marking the end of an era. He was the last American Crooner. More precisely, Italian-American crooner. Anthony Dominick Benedetto was indeed born in New York on August 3, 1926, but his roots were firmly planted in Italy. His father Giovanni (later John) Benedetto, a shopkeeper, had emigrated to the United States from Podàrgoni, near Reggio Calabria, in 1906, while his mother, Anna Suraci, a seamstress, was born in the US shortly after her parents had left Reggio Calabria in 1899. The Italian-American culture he embodied was deeply rooted in these two worlds, akin to the stories of fellow legends and crooners, Frank Sinatra, Perry Como, and Dean Martin.
His relationship with Sinatra was unique. They first met at New York's Paramount Theatre. As Bennett recounted, Sinatra taught him that "the audience is your friend, and they come to meet you in concert." Bennett honored Sinatra by inaugurating the Frank Sinatra School of the Arts in 2001 – three years after his friend's death – a public high school devoted to teaching the performing arts. In a 1965 interview with Life magazine, Sinatra once proclaimed that Bennett was "the best singer in the business. I get excited just watching him. He touches me. He's the singer who can best translate the composer's intentions, and probably even a bit more." In a 2016 interview on The Tonight Show Starring Jimmy Fallon, Bennett returned the compliment, extolling Sinatra's loyalty and generosity, saying, "I was his favorite, and he was mine. I could never surpass him; he was an astounding artist, a beautiful singer, and an extraordinary person."
Bennett began studying singing at the tender age of 10 at the High School of Industrial Arts in NY. Legend tells us that, as a teenager, while working as a waiter to support his widowed mother, he would serenade customers as he served their tables. His voice, cultivated through his fondness for Bing Crosby and Nat King Cole, did not go unnoticed.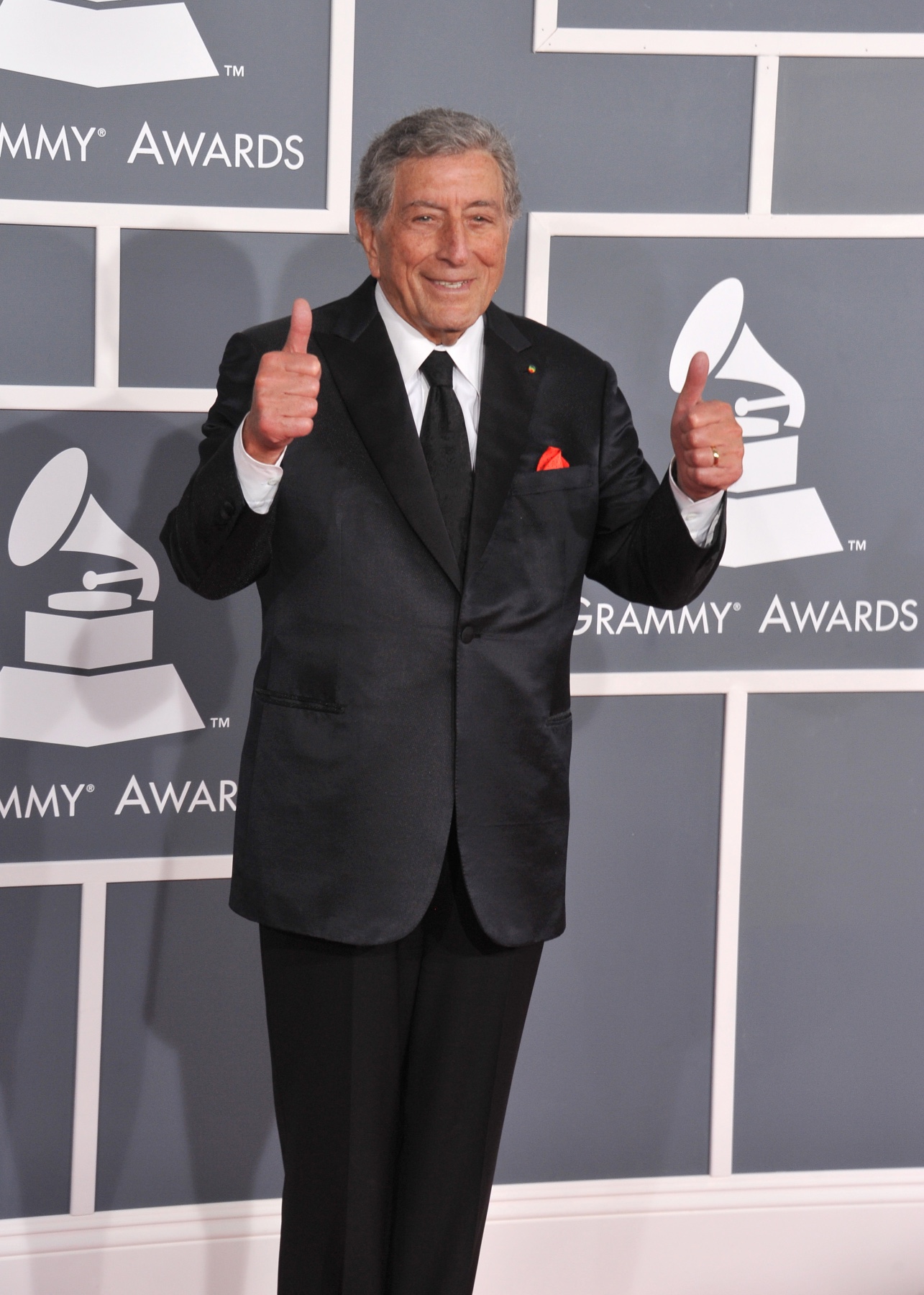 Life was not always glamorous. Growing up in Queens, he weathered hardships and privations, the Great Depression, and the atrocities of World War II (he served in the 63rd Infantry Division and took part in the liberation of the Landsberg concentration camp). After the war, he picked up where he left off, performing in diners where he often worked as a waiter. His big break came in 1949 when singer Pearl Bailey invited him to open her concert at the Village Inn in New York. That was the catalyst that propelled his extraordinary career: hit singles, memorable duets, a remarkable ability to evolve with the music scene and reinvent himself in a way that endeared him to younger generations.
In 1994, his MTV Unplugged, enriched by collaborations with Elvis Costello and K.D. Lang, effortlessly became the album of the year. In 2014, Cheek to Cheek with Lady Gaga earned him a Grammy. In 2021, his second duet album with the Italian-American star, Love for Sale, soared to the top of the charts, making him the oldest singer to have an album at number one in the US. His duets with Paul McCartney, Elton John, Dixie Chicks, Sting, Bono, John Legend, and Billy Joel have entered music history. Not to forget his significant contributions to bringing jazz into the mainstream through partnerships with big shots like Count Basie. With hundreds of concerts and over 50 million records sold worldwide, he served as the stalwart custodian of the classic American songbook, preserving the works of Cole Porter, Gershwin, Duke Ellington, Rodgers, and Hammerstein.
A significant portion of his extensive musical heritage ties in with the world of cinema, notably via the Goodfellas soundtrack. Nonetheless, he persistently distanced himself from Rags to Riches. He shed light on his reasons in various interviews, stating, "It doesn't paint a true picture because every country has its underworld. It's not just the Italians. The English, the Germans, the Irish: organized crime is a universal issue. They commit heinous acts. The stereotype that came out of that movie is ludicrous."
Italy was a country he frequently visited. In a 2012 interview with Vanity Fair Italia, he expressed, "I regard my Italian roots as the most profound gift I've ever received. As children, the notion that our family originated from there deeply struck both my brother and me." He also clarified why he didn't speak Italian: "My father had emigrated to America with a mere few dollars in his pocket. We were considerably poor. I distinctly recall all my relatives advising, 'If you aim to secure a job, discard Italian and master English.' Survival hinged on this." In a 2017 discussion with the Italian agency Ansa, he added, "One doesn't have to be Italian to cherish Italy, but for me, it holds a special place to be able to return to the land where my family has its roots."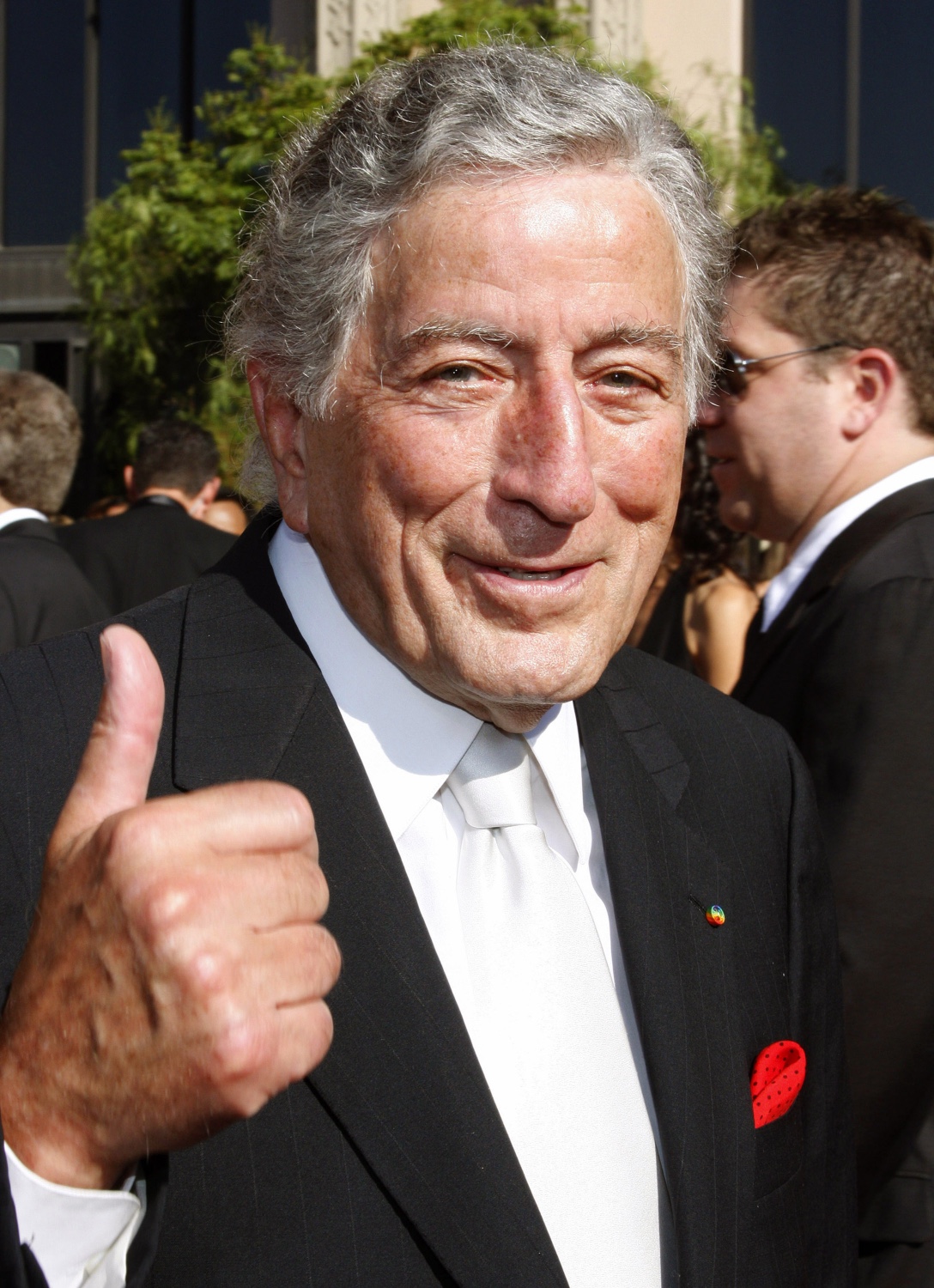 He bowed out from the limelight just two years ago, having been battling Alzheimer's disease since 2016. A grand celebration was held for his 90th birthday on August 3, 2016, featuring a star-studded guest list of singers and actors, including Lady Gaga, Stevie Wonder, John Travolta, and Bruce Willis. Another gift arrived on August 19, in front of the Fairmont Hotel in San Francisco: an imposing eight-meter statue in his likeness, an homage to his iconic I Left My Heart in San Francisco, first performed there in 1961. November brought a third tribute with the release of a commemorative live album, Tony Bennett Celebrates 90, featuring contributions from renowned artists such as Michael Bublé, Lady Gaga, Diana Krall, K.D. Lang, Rufus Wainwright, Leslie Odom Jr., Stevie Wonder, and the esteemed Italian tenor Andrea Bocelli. The album earned a Grammy Award for "Best Traditional Pop Vocal Album".
His journey into the record industry began in 1950 when he signed with Columbia Records. Columbia, having just let Frank Sinatra's contract expire, advised him not to mirror Sinatra's career path. His first taste of commercial success came with Because of You, which became a jukebox sensation. The single clinched the top spot on the Billboard Hot 100 for eight consecutive weeks in 1951 and sold over a million copies. His hits continued with Cold, Cold Heart and Blue Velvet, both scaling the charts. As his star rose, he put on an astonishing seven shows a day to please his fans, performing from 10 in the morning until 3 at night at the Paramount Theatre. His success only grew from there. Like Sinatra before him, he carved out a reputation as a top-tier singer. His television debut came in the summer of 1956 on the Tony Bennett Show, replacing the Perry Como Show.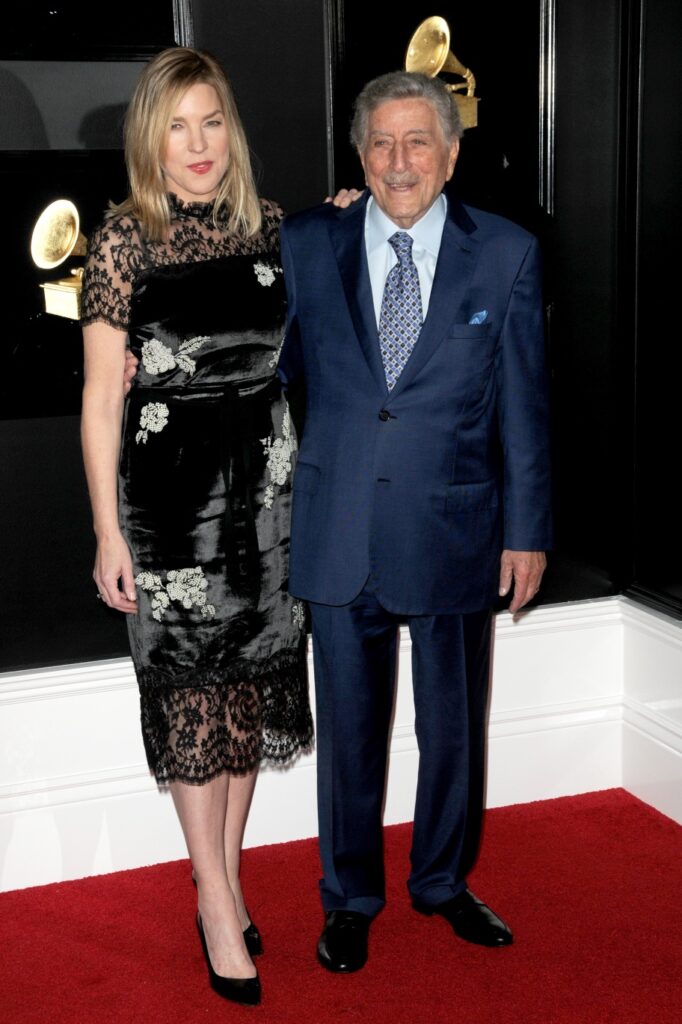 However, as the 1950s were drawing to a close, music tastes were shifting towards rock. Unfazed, Bennett embraced jazz. Collaborating with the likes of Herbie Mann, Nat Adderley, and the Count Basie Orchestra, he released The Beat of My Heart. Further collaborations with jazz pianist Bill Evans in 1975 and 1976 produced the albums Tony Bennett/Bill Evans album and Together Again. His pivotal role in the jazz scene was cemented in 1997 when he was inducted into the Jazz Hall of Fame.
In the 1960s, Bennett used his platform to address social issues. He took part in the US civil rights movement and publicly opposed the apartheid regime in South Africa. His commitment to equality harked back to his war years, and the stark racial segregation he witnessed in the military. This experience, which included being demoted for dining with a black friend while serving, profoundly impacted him. He reflected on these events in his memoir, The Good Life, stating, "This was another incredible example of the degree of prejudice so widespread in the army during the Second World War."
The late '70s saw Bennett relocate to Las Vegas, but this turned into a dark chapter in his life. The heady mix of bright lights and performances masked a growing drug dependency that nearly cost him his life in 1979 following a cocaine overdose. With the help of his eldest son, Danny, he made his way back to New York and began the long road to recovery. By December 1979, he was back on top and was the guest of honor at the ceremony commemorating Frank Sinatra's 40-year career. Over the next decades, with Danny's support as his manager and conductor, he shook off the stigma of being a "casino singer."
Bennett's career experienced a full resurgence in the '90s, a period dominated by disco, new wave, and punk rock. His timeless American classics struck a chord with the public, leading to appearances on the David Letterman Show, Late Night with Conan O'Brien, MTV, and even a cameo on The Simpsons. He released Astoria: Portrait of the Artist in 1990, followed by Perfectly Frank in 1992, in which he performed some of Sinatra's greatest hits. In 1993, he paid tribute to Fred Astaire with Steppin' Out, earning yet another Grammy. Always innovating, he surprised audiences by collaborating with a range of artists, from the Red Hot Chili Peppers to Elvis Costello and Plácido Domingo. He performed memorable duets with many legends, including Christina Aguilera, Aretha Franklin, Amy Winehouse, Lady Gaga, Paul McCartney, Barbra Streisand, Stevie Wonder, Judy Garland, Michael Bublé, Elton John, Elvis Costello, and Céline Dion.
On August 5, 2021, two days after his 95th birthday, Tony Bennett gave his farewell concert at the historic Radio City Music Hall in New York. Accompanied by the ever-evolving Lady Gaga, a devoted fan, he presented One Last Time: An Evening with Tony Bennett and Lady Gaga, followed by his 103rd and final studio album, titled Love for Sale. With a perfect voice, he delivered, as his final song, amid the tears of the audience witnessing the last performance of the last crooner, his poignant I Left My Heart In San Francisco:
"The loveliness of Paris seems somehow sadly gay,
The glory that was Rome is of another day,
I've been terribly alone and forgotten in Manhattan,
I'm going home to my city by the Bay,
I left my heart in San Francisco, High on a hill, it calls to me,
To be where little cable cars climb halfway to the stars.
The morning fog may chill the air, I don't care
My love waits there in San Francisco Above the blue and windy sea
When I come home to you, San Francisco
Your golden sun will shine for me."