Italy is a country where beauty is common. In the landscape, in art and, of course, in its language. Italian isn't known as la bella lingua, the beautiful language, for no reason. However, Italian has been going through some difficult times, both in Italy and in the US.
Languages, all of them, are living constructs: they change and evolve in their structures, lexicon and phonetics through time. Italian became Italian from Latin, through a variety of stages. English began as a German-sounding idiom, with declensions just like Latin and Greek and letters that no longer exist. Both, of course, are still changing.
The influence of foreign languages, primarily English, has heavily affected our lexicon, with more and more original terms being substituted in common speech and writing with their English counterpart. But while this is not necessarily a bad thing, it has perhaps reached worrying levels in the past couple of decades, when perfectly common Italian words have been almost entirely substituted with foreign ones: I am looking at you, "meeting" and "suede" for "riunione" and "scamosciato," "make up" and "fashion" for "trucco" and "alla moda," but also at the ugly faces of "friendzonare" ("to friendzone"), "postare" ("to post") and even "googlare" ("to google"). Clearly, the diffusion of the internet and of social media helped the creation of calques, that is, the adaptation into Italian of English words. The ongoing anglicization of our idiom, according to some, could lead to its disappearance: dramatic consideration, but who knows.
Yet, linguistic loans and calques are only part of the issue: we Italians have been working hard on trying to turn our language to rubble, even when foreign words aren't involved. It's a matter of syntactic and lexical impoverishment, with the subjunctive being too often abandoned for the imperfect, and our lexicon shrinking day after day: in the long run, if we continue down this path, the velvety richness of our language could be irremediably lost.
At the same time, our lingua nazionale continues to be that. We all speak it in the country, and so do people who live in other parts of the world where Italian is an official language: Switzerland, San Marino and the Vatican. However, we shouldn't forget that the Italian-speaking community in the world is much wider than that, and this is when discussing the current situation of the language in the US becomes important. Because Italian is not only the language of the Italians of Italy, but also of those working and living abroad, as well as of people of Italian descent. Mind, this doesn't add much to the 60 million speakers there are within national borders (some 6 to 10 million more), especially when compared to other romance languages like Spanish and French with, respectively, 570 million and 270 million speakers around the world.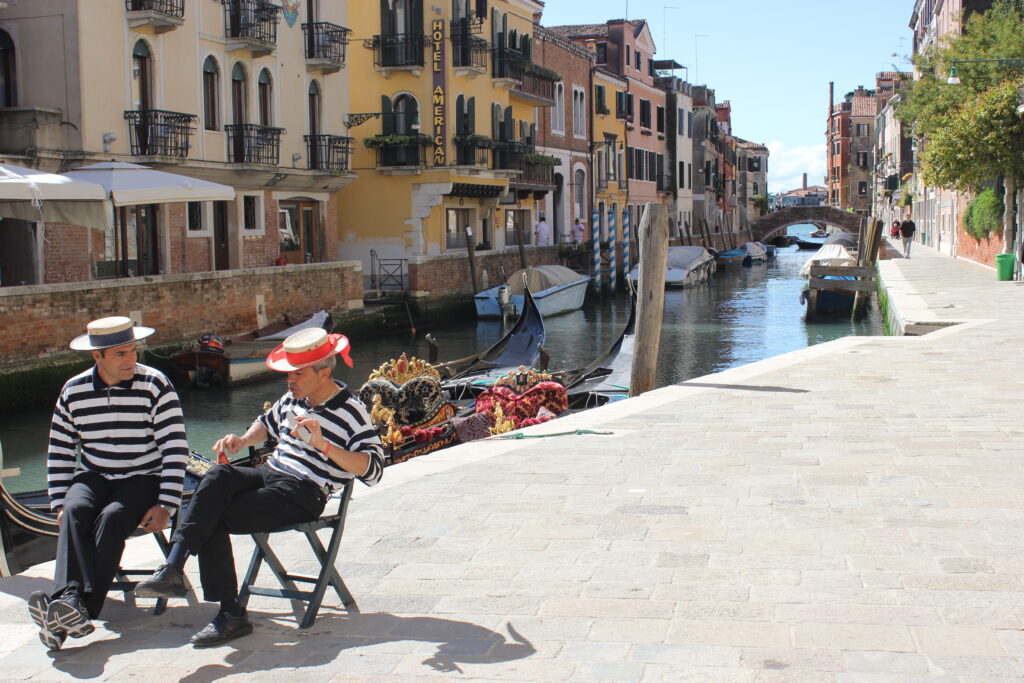 Still, once upon a time, it was more common to speak your family's language at home, and that of the country where you lived in all other contexts: it is, in the end, one of the reasons Italian did remain alive in the US. It was also quite common to learn it at a later stage, as a way to embrace more fully one's heritage or, perhaps, in preparation for that trip of a lifetime to your ancestral hometown. Today however, as reported in a recent piece by Zachary Vogt published online by Italics Mag, the situation is different: Italian speakers around the world are not increasing and, in the US, Italian is the "fastest dying language," according to 2018 data. In the relatively short space of 16 years, from 2001 and 2017, the number of Italian-Americans speaking la bella lingua at home almost halved, going from 900,000 to 550,000.
Of course, with the older generations – more likely to have spoken Italian in the first place – slowly but inevitably passing away, the trend was foreseeable. Yet, the naturally expected generational change, with younger people continuing to use the language of their grandparents because they learned it as children or picked it up as a subject in school and university, didn't take place. Italian language programs have been declining as fast and steeply as the number of people speaking it. The percentage of K-12 students learning a foreign language is rather low at 20%, and Italian counts only for about 1% of it. At university level, only 6% of institutions have an Italian department, and enrollment numbers are getting lower.
So, what could be done to save our bellissima lingua from becoming a shadow of its beautiful self? Some have suggested – among them singer Gianna Nannini – to create and enact laws aimed at protecting the Italian language, following the example of France's 1994 Toubon Law, which imposes the use of French in all official government communications and matters (no "lockdown" for them, I think), as well as strict regulations on the use of foreign terms in advertisement.
Around the world, the Ministry of Foreign Affairs and International Cooperation has been working to promote and strengthen the presence of the Italian language, with its Settimana della Lingua Italiana nel Mondo, about which L'Italo-Americano had the opportunity to speak on more than one occasion. The dissemination and use of our language online is, on the other hand, at the heart of Italiana, an online portal created in March this year and run by La Farnesina, which aims at promoting our culture and our language by offering a one-stop location for all that has to do with Italian culture, from poetry to food and wine, from art to tourism and the environment.
There is a lot we, as Italians and Italian-Americans can do, too, though. We can learn, speak and use our beautiful language every day, and with pride. We don't want it to become the 21st century Latin. Do we?