Airbnb wants you to move to Sicily for free. No, it's not a joke. The hospitality company is actively seeking one person to move to the quaint village of Sambuca di Sicilia – which you may remember as one of the first places to introduce the popular Case a 1 Euro scheme – to run one of their bed and breakfasts for 12 months. You don't even need to go alone: you can bring your family, your partner or a person of your choice, and it's all for free! The only condition is renting one of the rooms in your new home – a fully restored town center house – on the Airbnb platform and becoming an active member of the local community, by contributing to its development. Of course – but for Americans that's definitely not a problem! – you must be fluent in English.
As many of our readers know, the Case a 1 Euro project, inaugurated by Ollolai (Sardinia) in 2016, has been created to repopulate our countryside, especially those villages and hamlets that, through the decades, not only lost part of their population to emigration but also witnessed the decay of their economy.
Sambuca was the first village to take up the idea after Ollolai, and it was a real success: since 2019, when it launched the Case a 1 Euro initiative, 16 one-euro homes were given away and 125 were sold to people who, quite simply, fell in love with the place: over 2 million euro (2.25 million USD) have been invested so far. This shows that the ultimate goal of the project is well on the way to being reached. By offering the opportunity to get a cheap home – although admittedly in need of a lot of TLC – the town aimed at bringing back people to its streets, giving a much-needed boost to both local economy and morale.
This charming rural village of around 6.000, located some 50 miles south of Palermo, is Mediterranean at heart and merges both Italian and north-African characteristics. With its olive groves and vineyards, its traditions, and its landscape, it embodies a typical southern Italian village. In 2016, it was elected Borgo dei Borghi, that is, the most beautiful hamlet in Italy, according to the people of RAI, Italy's national television.
Thanks to the Case a 1 Euro project, people from over 20 countries around the world moved to Sambuca in the past three years, creating a lively international community that fits seamlessly with locals, who are in turn happy to see their streets – and their shops, restaurants, and homes – full again.
Needless to say, Airbnb saw an opportunity in it. The company has been long involved in supporting small rural communities seeking a way to repopulate their villages after decades of emigration. They were involved in the renovation of an artist home in Civita di Bagnoregio, they are the name behind the Italian Sabbatical project created in support of Grottole, and also behind the Borghi Italiani project, which wants to give visibility to little known Italian villages, in name of sustainable tourism.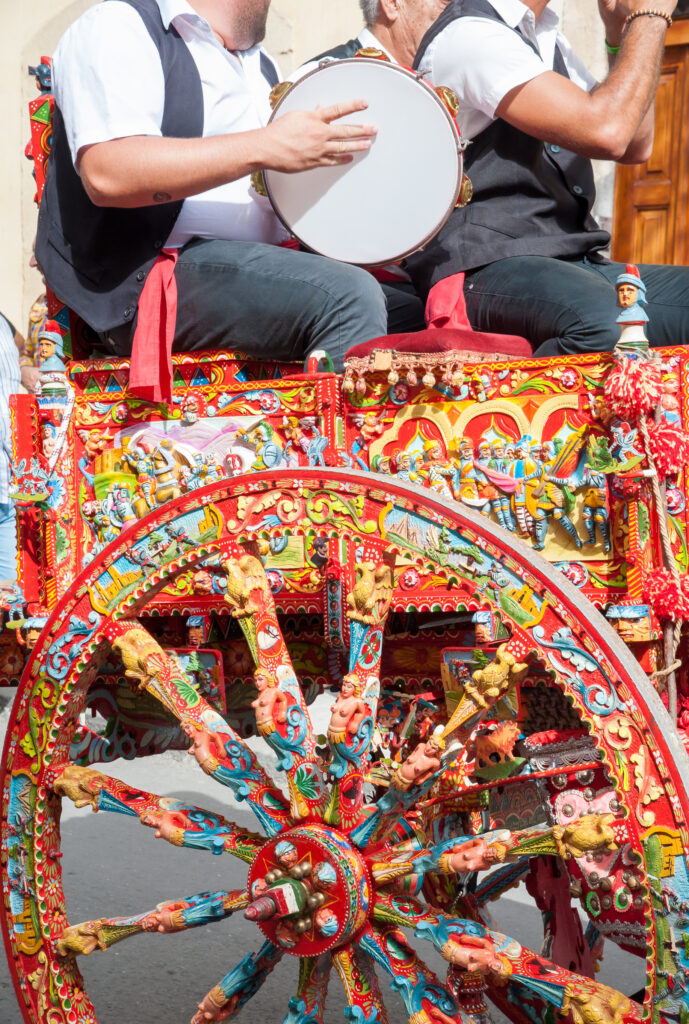 The company purchased a home in the beautiful city center of Sambuca and entrusted renovations to Palermo's Studio Didea. Choosing local architects was paramount for Airbnb, which wanted to support the community and ensure that local know-how and craftsmanship were used for the project. The result is a stylish and modern home, renovated fully with local materials and with an eye to tradition, especially when it comes to well preserved original features, like floors or fire places.
There is more, because the home, which develops on three floors, has been designed to maintain the hosts' living quarters and the area to rent independent from one another, so that privacy is guaranteed for all. If selected, you 'll be able to move to your new Sicilian home on the 30th of June of this year, and start hosting tourists straight away. Candidates must be 18, speak – as said – English, but they do not need necessarily to know Italian, which, the project organizers say, can be learned once living in Sambuca.
The opportunity should attract especially people who are not bound to a place for work and can carry on their professional duties from home. And while you probably can't see the point of having a free home in Sicily for 12 months and not spending them all there, you are also bound to live in Sambuca only for three consecutive months yourself, provided you rent one of the rooms in the house on the Airbnb platform for 9 months.
But perhaps, the most important goal of the project remains that of actively contributing to the renaissance of this small village, a little gem of peace and beauty, neglected and abandoned by visitors for so many years. There must have been some dark moments in the contemporary history of Sambuca, with all that solitude, but things have changed now. Now, there is a growing, multicultural community, a community that wants to make of Sambuca a place to stay for more and more people and become integrant part of the village's life for many decades to come.