A century ago this month, on the 2nd of August 1921, legendary tenor Enrico Caruso died. Born and departed in Naples, his life was, however, profoundly American: performer at the Metropolitan Opera House – he went on stage 607 times there — witness of the tragic San Francisco earthquake of 1906, married to a New York socialite, Dorothy Park Benjamin, it was America that made him a legend.
While we have had, until now, plenty of recordings to get to know better this artist, his technique and his talent, we never quite knew how it was to see and listen to him perform.
Thanks to the Cineteca di Bologna, however, we can finally do it. The famous Italian institution, in collaboration with MoMa – The Museum of Modern Art of New York, BFI (British Film Institute) National Archive and Gosfil'mofond (Russia's state film archive), restored the only surviving movie – of the two he had shot in his career — of Caruso's, My Cousin (1918).
The project, carried out at the Immagine Ritrovata studios, developed thanks  to the analysis, digitalization and comparison of five elements from MoMA, BFI National Archive, Gosfil'mofond and EYE Filmmuseum (Amsterdam), which were applied to a negative duplicate of the movie from MoMA, created from an original nitrate copy kept at the Svenska Filminstitutet (Sweden). Its title cards were in Swedish, but one of the five reels still came with the original English ones: from them, interestingly, it emerged My Cousin relied broadly on the Italian-American slang of the time.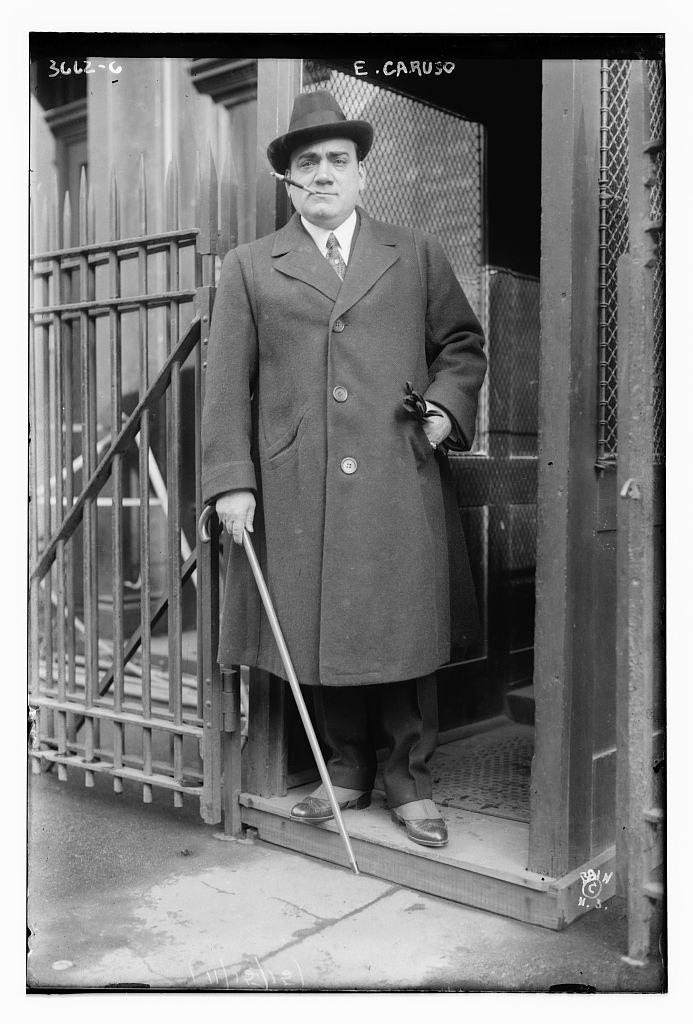 Produced in 1918, in My Cousin Caruso plays the double role of an opera star (Caroli) and of an Italian cousin of his, who migrated to the US, poor artist Tommasso Longo. Tommasso is in love with Rosa (played by Boston born actress and soprano Carolina White), who worked as a cashier in her father's restaurant. Rosa loves Longo, however, she also shows an interest in more affluent Roberto Lombardi (Henry Leone), who derides Tommasso's claims of being related to famous Caroli. One evening, after performing at the Metropolitan Opera House, Caroli dines at Ventura's restaurant, where she and Tommasso are also having dinner: unfortunately, though, he fails to recognize Longo as a relative, which causes Rosa to dump him immediately, thinking he lied to her. As you'd expect in a traditional early 20th century romance, after a series of misadventures Caroli eventually finds out about his family relation with Longo and befriends him; Rosa, realizing she hasn't been deceived by her beloved, returns to him.
It is in the sequence where Caruso performs at the Met — his second home in real life – giving a rendition of Vesti la Giubba, better known as Ridi, Pagliaccio, from Ruggero Leoncavallo's Pagliacci, that, thanks to an accurate and painstaking work of restoration and synchronization, Caruso can today be seen and heard singing, for the first time in a century.
This restored version of My Cousin debuted the past 24th of July at LunettArena, with a second soirée the following day, on the 25th, at the Teatro Arena del Sole in Bologna, with all other musical sequences of the movie accompanied by Daniele Furlati (piano), François Laurent (mandolin) and Guido Sodo (voice and mandolin), all experts in silent movies' music.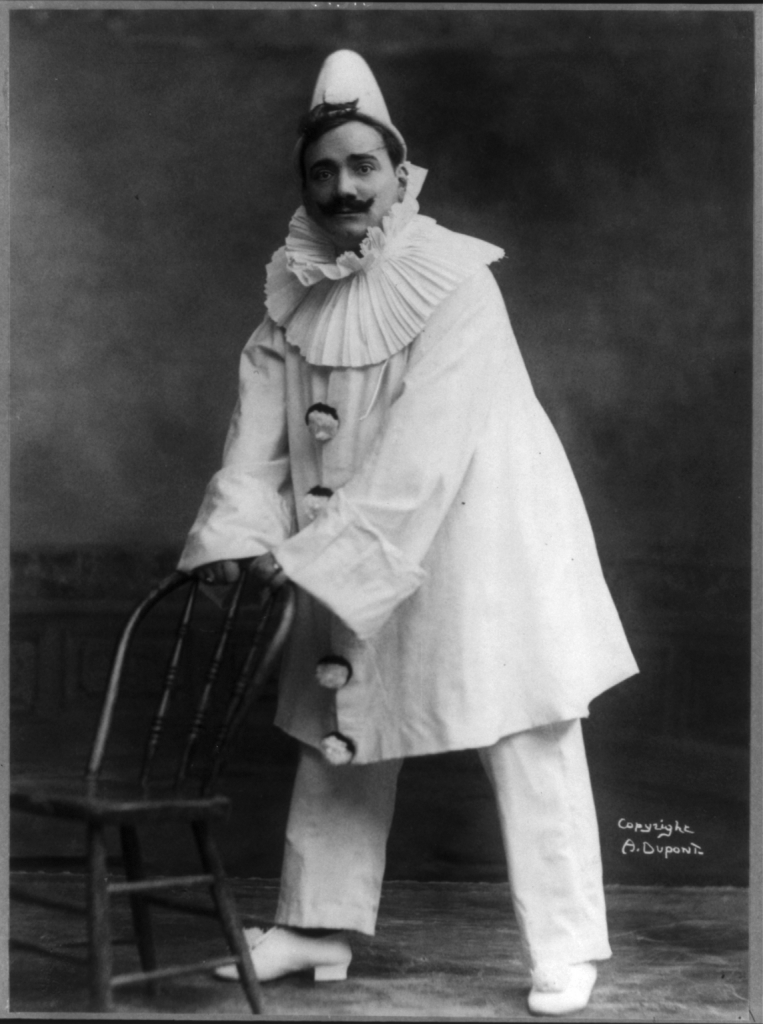 Originally, My Cousin was set to be released on the 20th of October 1918, after an extensive advertisement campaign. However, release was delayed to the 17th of November because of the ongoing Spanish flu pandemic: interesting to note how, one hundred years later, the same film was to witness, upon its release, another pandemic, that of Covid-19.
As well explained on the Cineteca di Bologna's website (www.cinetecadibologna.it), which carried out research on coeval sources including press releases, newspaper articles and promotional materials, the movie's genesis was complex, with a number of scenes being deleted, and characters being added or removed from the plot. It also appears that Caruso, in spite of being immensely popular worldwide, did not participate to the movie's promotional campaign, perhaps one of the reasons why My Cousin did not enjoy the success most expected it to have: in truth, its distribution was very limited both in the US and abroad.
It was an omen: shortly after, Caruso was on set again for The Splendid Romance, another film on contract for Famous Players-Lasky Productions, but this, too, was a flop. Unfortunately, we'll never know what Caruso sang and how he acted in his second – and last – cinematic effort, as no copy of it survives.
In the newly restored My Cousin, the magic of Caruso is brought to us in an entirely new way, one that is at once the most natural and the most unexpected, as we would have never imagined to, one day, see and listen to him perform, just like one hundred years never passed.