Just the other day, I was leafing through the pages of La Cucina Italiana when I stumbled upon an intriguing article about the three types of Italian stracciatella. To my surprise, I discovered that the ice cream variant, one of my favorite "gusto di gelato," was only created in the 1960s. This revelation sparked my curiosity, prompting me to delve deeper and uncover more about these culinary treasures.
So, let's take a look at what I discovered.
As mentioned the term "stracciatella" not to one, but three distinct culinary delights. Each one, whether it be a soup, a cheese, or an ice cream, carries a rich history and a unique flavor profile that has made it a beloved part of Italian cuisine.
Stracciatella, in its earliest form, was a soup. Born in the heart of Rome during the 1870s, this dish was a creative solution to a practical problem. Picture this: it's the Christmas season, and families have prepared a hearty chicken broth, but what to do with the leftovers in the following days? The answer was simple yet ingenious: add an egg to the broth, forming a creamy concoction that was christened "stracciatella". This creation was not just about culinary innovation, but also a reflection of the socio-economic conditions of the time: can you imagine a time when cooking meat was a luxury, and leftover broth was a precious commodity? The stracciatella soup recipe spread across Italy quickly, especially in our central regions, with local variations adding their unique touch. In Emilia Romagna, it's known as minestra paradiso, a name that evokes the ethereal taste sensation it imparts. Around the world, stracciatella soup is often called "Italian egg drop soup."
Fast forward to the 1960s, more precisely to 1961, land stracciatella takes on a new form: ice cream. The birthplace of this sweet delight was Bergamo, and the man behind it, Enrico Panattoni, owner of a cafe-gelateria in the città alta, La Marianna. Legends say that Enrico wanted to create an ice cream that had a similar look and feel to that of stracciatella soup, smooth but with a tad of extra texture. So, he began experimenting with his fiordilatte ice cream and, with a real stroke of genius, he added hot dark chocolate to the mix. The result? A deliciously creamy ice cream with shards of chocolate, reminiscent of the shredded egg in the original stracciatella soup.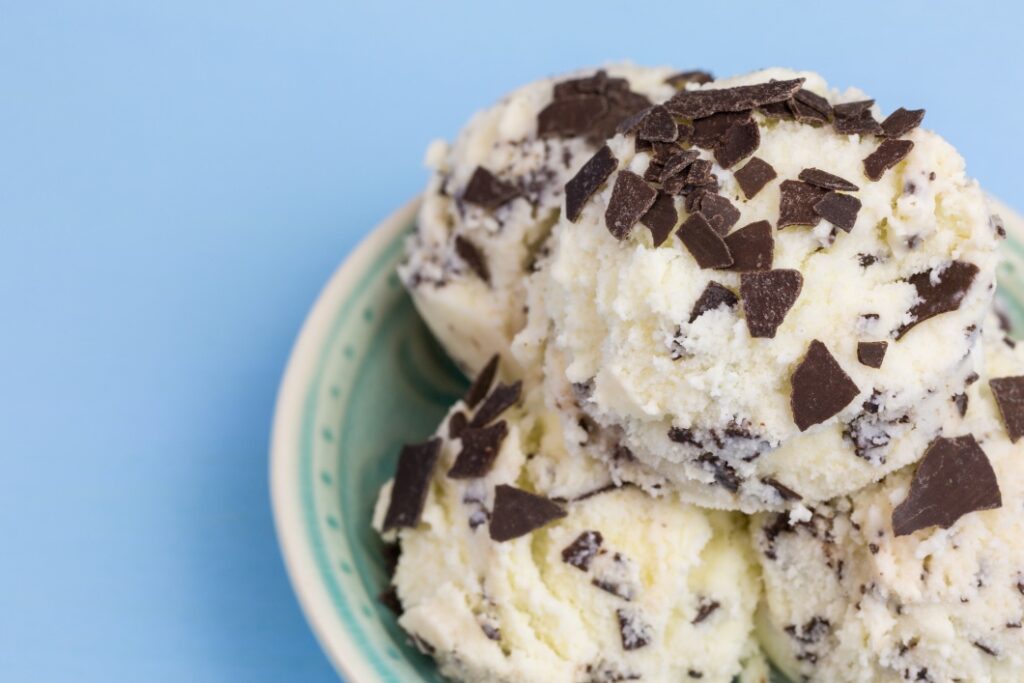 The name stracciatella, which means "shredded" in Italian, perfectly captures the essence of these dishes. But did you know there's a third stracciatella? This one is a cheese, born in the early 1900s in Puglia during an economic crisis. In those years, farmers struggled to make ends meet, yet they were resourceful and determined. Following the old saying that nothing should be wasted, they took the remnants of stretched curd used for making mozzarella, combined it with cream, and voilà! Stracciatella cheese was born. When you think of it, the luscious, soft and delicate texture of this cheese is a symbol of our ancestors' resilience and creativity.
Many of you may be familiar with stracciatella thanks to another traditional Italian cheese, burrata. Indeed, stracciatella cheese is actually the creamy filling found in burrata cheese! The outer shell of burrata is solid mozzarella, while the inside contains both stracciatella and cream, giving it a unique, soft texture. Burrata means "buttered" in Italian and it was first made in the early 20th century in the city of Andria in Murgia, in the Apulia region (in Southern Italy). Both burrata and stracciatella can be made with cow or buffalo milk, just like mozzarella itself. When the burrata – which is typically served fresh, at room temperature – is sliced open, the creamy, buttery stracciatella filling spills out. It's often served with salads, prosciutto crudo, ripe tomatoes, pasta and pizzas topped with cherry tomatoes and prosciutto crudo again. Stracciatella, on the other hand, is often used to enrich pasta dishes.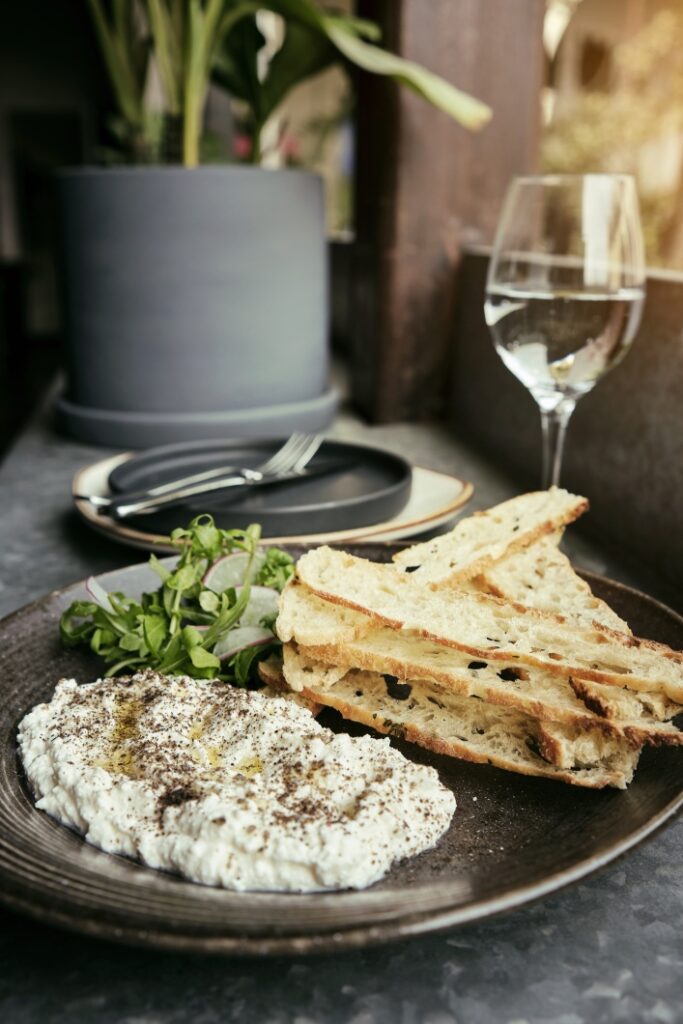 If the fancy strikes you, you can even make stracciatella at home, even if it may seem like a daunting task. Clearly, it won't be the exact same as Puglia's original but, with the right dedication and ingredients, a delightful imitation is within reach. The key to this recipe is using braided mozzarella (either buffalo or cow), which can be shredded lengthwise to achieve the desired texture. The shreds are then placed in a ceramic bowl, covered with cream, and lightly seasoned with salt. It's important to note that buffalo mozzarella is inherently flavorful, so a light hand with the salt is advised if you decide to use it.
The mixture is then left in a cool place (not in the refrigerator!) for about six hours so that the flavors can mix, making sure to stir the cheese every now and then. And les jeux sont faits! Once ready, your homemade stracciatella can be stored in the refrigerator for up to two days!