Buon compleanno, Venezia. I know, you'd never thought to have such a birthday. No tourists in town and your — not many — residents locked inside. I have the impression you enjoyed your 1500 years celebrations, back in 1921, better, even if you knew nothing about what was to happen (or better, deflagrate) twenty years later. Let's try to remain positive, though, let's keep being charmed by your beauty, even if it is, today, so silent and lonely.
What could I say about you that hasn't been said already, what could I write to honor you adequately? What's the best way to celebrate the 1600 years of one of the most marvelous cities in the world? I've got an idea: would you like to join me for an intimate, private tour of the city, and discover it by land and by sea? Good, let's go then.
Venezia, the island of lovers: looking at the sunset from isola di San Giorgio, where Claude Monet painted Palazzo Ducale, kisses exchanged on a gondola. This is all known and done. Forget Google Maps and come with me, let's discover a place that never fails to surprise even those who were born here.
Cannaregio is the first sestiere one encounters when reaching the lagoon, and that's where we're starting our journey. Instead of taking Strada Nova, handy but rather anonymous, let's turn left at the Ponte delle Guglie. That's the beginning of a calm walk along Cannaregio canal, all the way to the Ponte dei Tre Archi, an architectural beauty where you can enjoy breathtaking views. Let's walk down its many steps, then let's turn left and walk all the way down to Baia del Re and, here we are, in Fondamenta San Girolamo.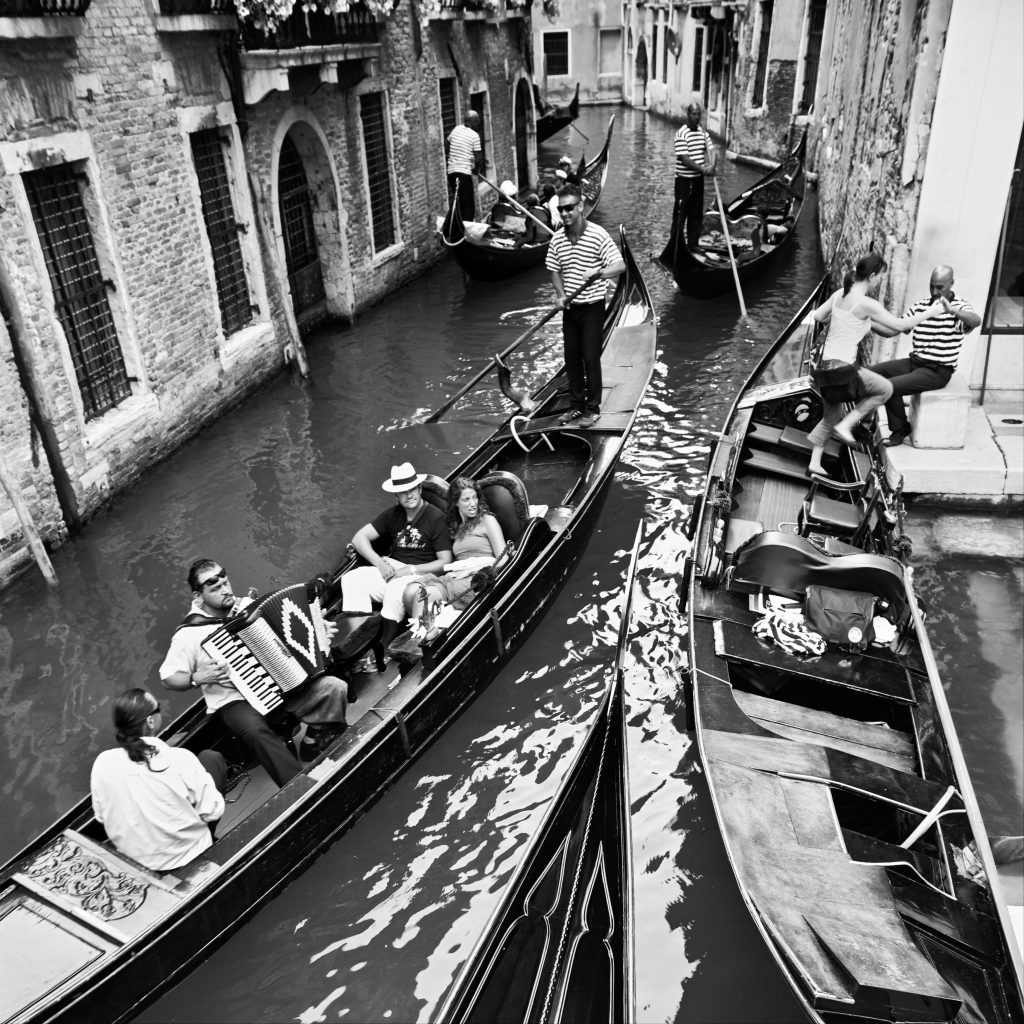 I am always happy when I am here, enjoying a view that embraces the Ponte della Libertà ("without it — some bona fide Venetian say jokingly — Europe would be an island"), planes taking off and landing, the islands of San Michele and Murano and, during the clearest winter days, even the Dolomites covered in snow. I walk slowly. This is were true venezianità lives. It's a land dominated by dialect, where you only meet the residents, walking their dogs or jogging in the morning. I cross a small wooden bridge and I am in Fondamenta Coletti which, in a handful of meters, turns into Fondamenta degli Ormesini and then Fondamenta della Misericordia, home to our traditional bacari and cicchetti.
This time, too, I avoid the busiest way and turn into calle San Girolamo. Why? It's simple: I want to reach Sant'Alvise, another traditional area, with a large campiello (a small square) bearing the same name opening in front of the church, and one of the few public parks in town, just beside the Cannaregio rowing shed and the pool. From there, it's only a few minutes walk to Fondamenta Riformati. Here, along the Rio Sant'Alvise, I find only a handful of sandoli and mascarete, traditional boats used for the voga alla Veneta.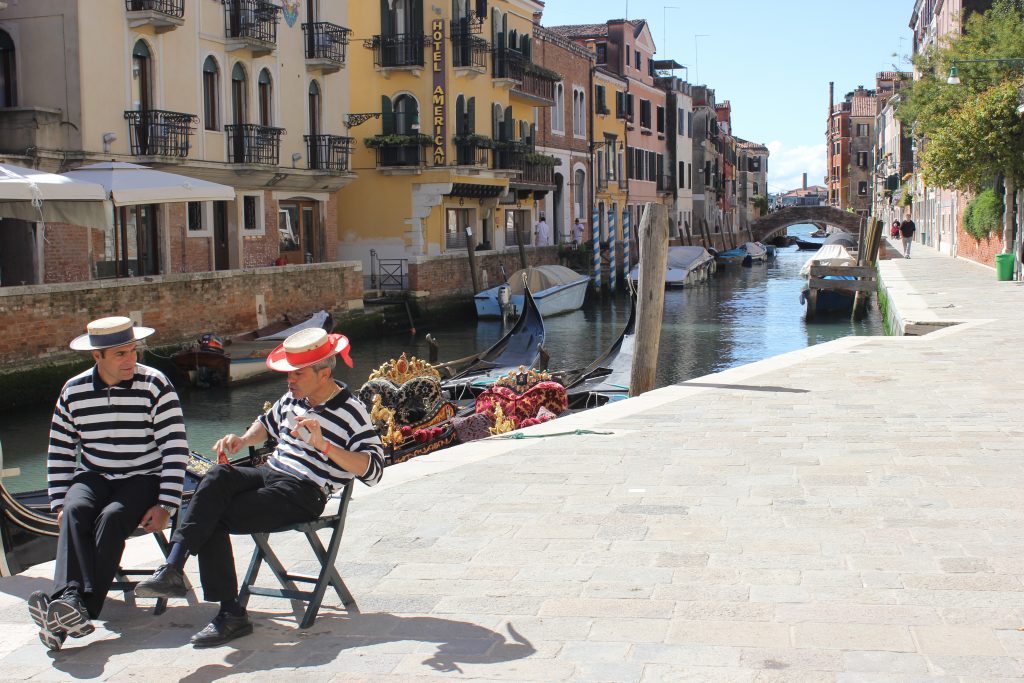 My walk continues inside the heart of the city: I want to visit Tintoretto at home and the famous Moors of the homonymous campo. From there, I reach the gothic beauty of the Madonna dell'Orto church. Admiring it like this, bathed in moonlight, is an experience you should have at least once in your life time.
My Venetian wanderings continue to Fondamenta Mori/Corte Muti: the city, here, gifts the traveler with enchanting views on the slipway near Rio della Sensa, all the way to the campo dell'Abbazia. A forced turn bring us in front of the imposing architectural complex of the Scuola Grande di Santa Maria della Misericordia, today home to art exhibits and events, with a glorious past as home to the Reyner Venezia basketball team and as a film set, most recently for Fariborz Kamkari's 2015 Pitza e Datteri, starring Giuseppe Battiston. Most of the movie was set in the Cannaregio sestiere, with the Scuola transformed for the occasion in the local Muslim community's new mosque.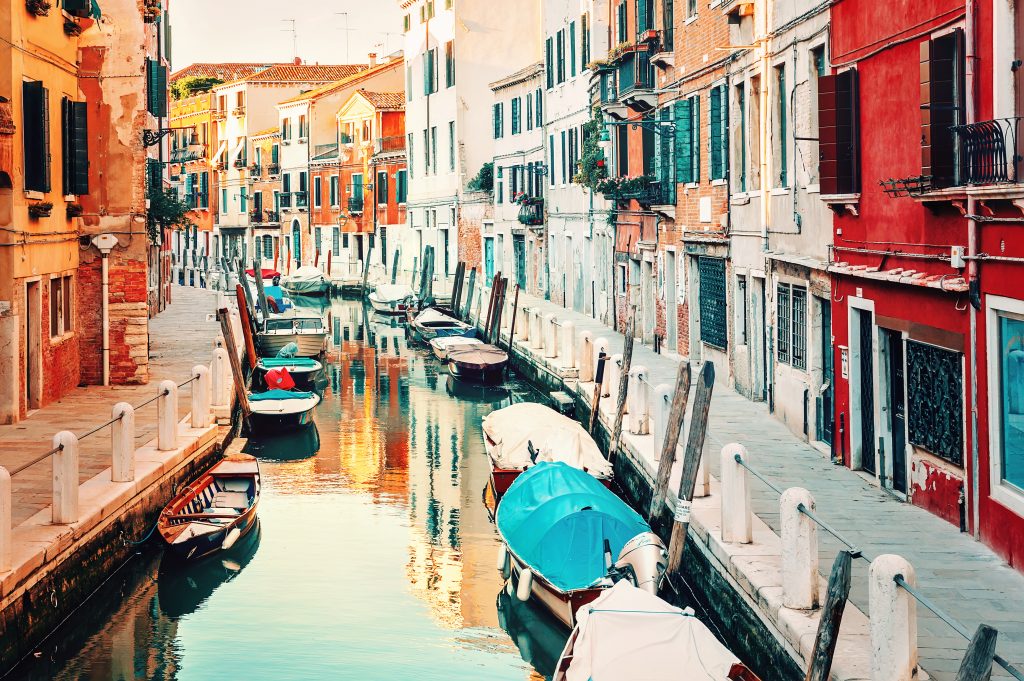 Now, it's time to leave the most intimate, placid Venezia and head to my final destination. To please the most commercial of Venezia's lovers, I walk the last part of Strada Nova, all the way to Campo San Bortolo to pay my most heartfelt tribute to Venetian comedy and to Carlo Goldoni, whose statue dominates the square. I could have cut short and walked straight to campo Santa Maria Formosa, it's true, but I have a good reason for my choice. Just a few minutes from campo San Bortolo, we find Campo Sant'Angelo. If, instead of going straight, you'll dare walk deep into the heart of town, along the small calli leading to Canal Grande, you may have the luck to end up in Calle del Traghetto and, from there, directly on the water. Here, you'll even find a small pier to enjoy the coming and going of vaporetti and merchant boats: beware of the latter, because some of them may need to stop just where you stand and, if you don't move quickly enough, your chaste ears may have to listen to all sorts of colorful dialectal expressions.
After this example of, let us say, poetry, it's time to reach the triumphal climax of our walk.
I'm walking faster. Knowing Venezia means getting everywhere in a short time. And so, in just a handful of minutes, I am in Campo San Fantin, between the Ateneo Veneto, the oldest cultural institution in Venice, founded in 1812, and the glorious La Fenice Theatre. I walk through Frezzaria, along the entrance of the Museo Correr and, finally, here I am in Piazza San Marco. I walk with determination. I greet San Marco's belfry(el paron de casa —the landlord— as Venetians lovingly call it) and Palazzo Ducale and I walk between the columns of San Todaro and San Marco, the two patron saints of Venezia. A shiver runs through my soul: it's all here in front of me: the lagoon, its islands, the Madonna della Salute church, the Canal Grande.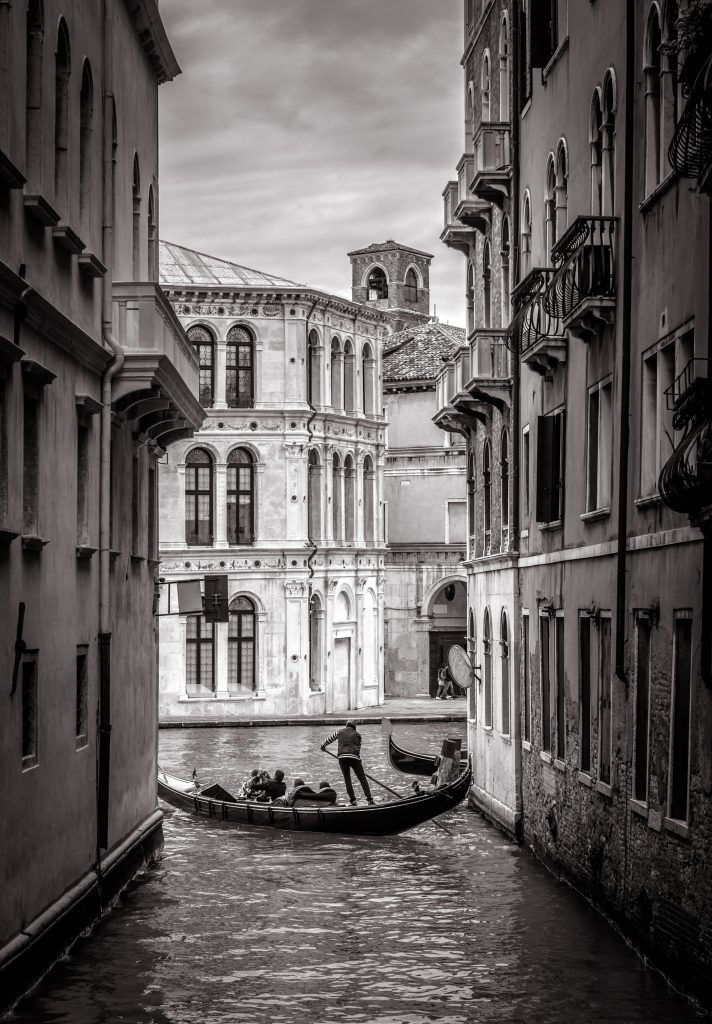 I could say goodbye to you here, in front of such splendor. But I'd like to make you one last gift. I jump on the first ferry and go all the way to the isola del Lido, to San Nicolò, where the ferryboat station is. On the ferry, I walk to the highest deck and enjoy my short trip, half an hour at most. From there, I can see a different Venice: Sant'Elena, the first Venetian settlement, and Riva degli Schiavoni, all the way to the San Marco basin. What I saw earlier from the square, now I observe from the water. The ferry turns into the canal della Giudecca.
La Giudecca is an incredible island, all to discover. On the opposite side, the lengthy Fondamenta delle Zattere, perfect location for a walk, but very hot during the summer months. The ferry finally reaches land again at the Tronchetto. I get off at Piazzale Roma, ready to start yet another tour of the lagoon and discover historical palaces, legends, masks and Venezia's typical beauty, so powerful and fragile at the same time.
Happy birthday, Venezia. I'll see you in 2071, to celebrate your 1650 years.