The Fall is, without a doubt, the favorite season for a pantofolaio (pahn-toh-foh-lah-ee-oh), because they can do what they prefer, without being judged by society: staying in, coffee in hand, eating cookies and watching tv. 
The word comes from pantofola, which means "slipper" in Italian, so our pantofolaio is someone who loves wearing slippers, that is, spending time in the  quiet and comfort of his or her own home. The word began being used in the late 19th century, 
Pantofolai usually have a favorite armchair and, possibly, even a reading nook in their apartment. Their  favorite outfit is, probably, a fleece pajamas set and they'll take a night in watching Netflix over  going out any day of the year. 
Sometimes, we also use pantofolaio when we speak about someone who is a bit of a lazy bum and doesn't have much initiative.
But if you ask me, pantofolaio is a great word: what's better than feeling comfortable and happy in  your own company, within the safe, warm walls of your own home? Pantofolai  are usually happy to receive friends at home and have some of the best book collections around. They often also like to cook, so if  they invite you for a coffee, you may get a freshly baked slice of cake or a homemade cookie with it. 
And when the colder season comes around and the days get shorter, pantofolai are at their happiest, because they can start their coffee-sipping, reading sessions, all tucked under the  duvet, as early as they want.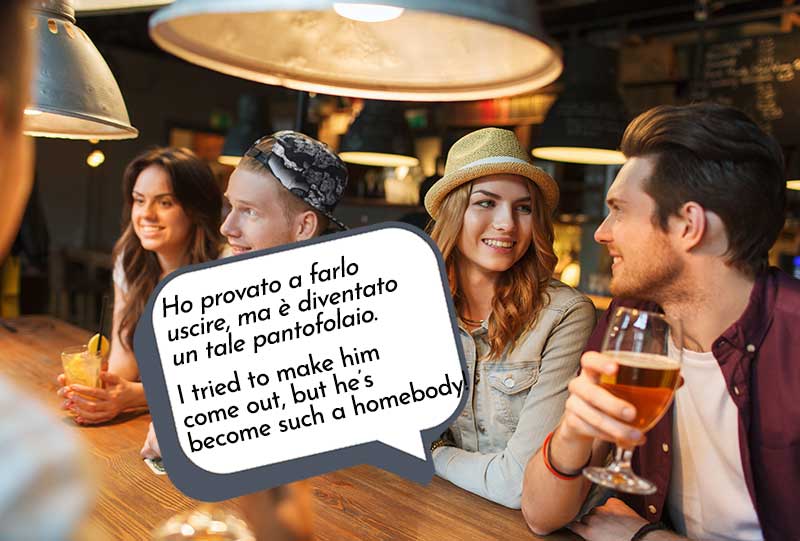 Ho provato a farlo uscire, ma è diventato un tale pantofolaio.
I tried to make him come out, but he's become such a homebody!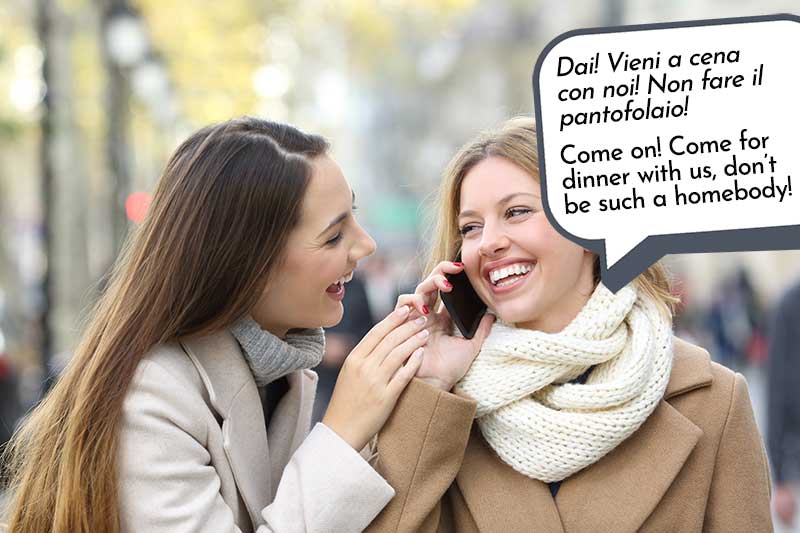 Dai! Vieni a cena con noi! Non fare il pantofolaio!
Come on! Come for dinner with us, don't be such a homebody!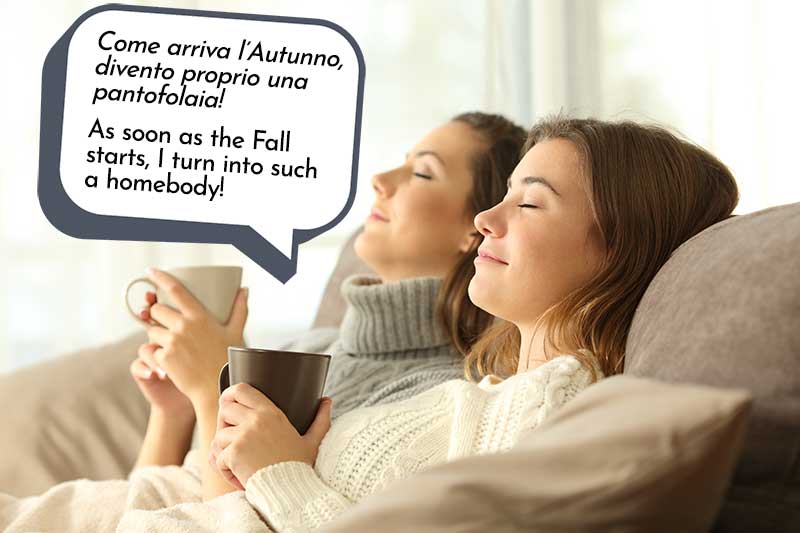 Come arriva l'Autunno, divento proprio una pantofolaia!
As soon as the Fall starts, I turn into such a homebody!