Over 26 million Americans of Italian descent currently reside in the United States, making Italian Americans the seventh largest ethnic group. Every October, the Italian-American Heritage Month aims at recognizing the contributions and achievements of these people and their ancestors by celebrating the distinguished cultural contributions of Americans with Italian lineage, honoring and recognizing the centuries of achievements, successes, and valuable contributions of Italian immigrants and Italian Americans.
This year we asked four women, television chef and food writer Giada De Laurentiis, Marianna Gatto, the executive director and cofounder of the Italian American Museum of Los Angeles (IAMLA), actress Sofia Milos (CSI Miami, The Sopranos) and actress Dina Morrone (Armageddon, Alita, Fantastic 4, The Italian in Me), to tell us what this celebration means for them and what they personally do to keep Italian culture, language and legacy alive. Here's what they told us.
"I think it's really important for the next generation to be able to speak the language, so I've been teaching my daughter, Jade, Italian. When we're with my mom/Jade's Nonna we try to exclusively speak in Italian- I really think knowing and sharing the same language is an invaluable tool for connection. I try to keep up on family traditions as well. My family loves to do big Sunday Italian dinners (which we've been doing over Zooms these days) and Jade and I have been making lots of homemade pasta and pizza lately. I think small fun activities like this have a lasting impact on Jade and encourage her to continue honoring Italian traditions. Lastly, I share Italian recipes, food, and culture through my shows, social platforms, and books, which hopefully inspires people from all different cultures!"
Giada De Laurentiis
"My family is Italian," one of our visitors commented as I welcomed her college professor and classmates for a tour of the Italian American Museum of Los Angeles this past June. As her peers meandered through the museum, the student, twenty-one-year-old Olivia, stood in front of the permanent exhibition screens watching projections of turn-of-the twentieth-century images of peasants in the Mezzogiorno and Italian immigrants arriving at Ellis Island. She seemed genuinely moved. "What part of Italy did your family come from?" I asked, sensing her greater-than-average interest. "One side came from somewhere in Sicily, but I'm not really sure about the other side…Calabria maybe?" she responded.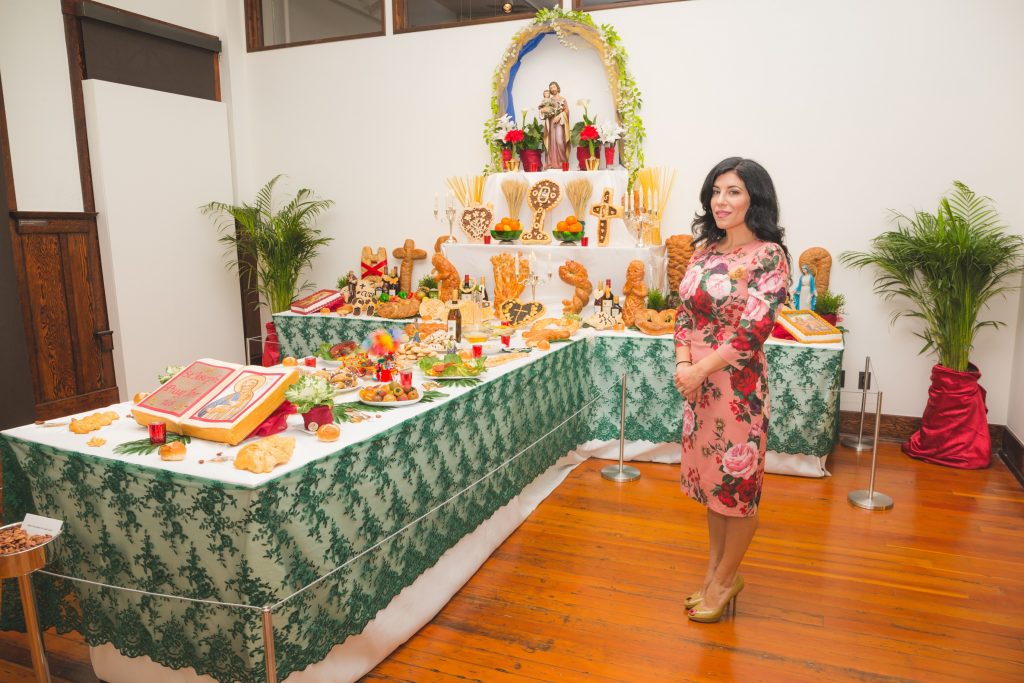 "Olivia shared a bit more about her family: It was her great-grandparents who had immigrated to the United States in the early 1900s but they died before she was born. Although her grandparents spoke Italian as children, neither of her parents learned Italian, and most of her family's Italian American identity was connected to foodways. Olivia recounted how her family had visited Italy two years earlier and that they had toured Rome, Florence, and Venice. They had not ventured further south, to the towns from which her family had emigrated a century earlier, however. 
Olivia is representative of many Italian Americans I meet, not only the Millennial generation but Boomers and Gen Xers as well. Yet, for some reason, the image of her, standing silhouetted in front of the projection screens, remained in my head for days after her visit and I found myself analyzing why. Working in the field of public history, and specifically as the director of a cultural museum, I am charged with not only communicating and preserving history but with making it relevant to diverse audiences. It occurred to me that for Olivia—who was born in the late 1990s—the photographs of Italian immigrants and peasants could have as easily belonged to the Civil War era as the early 1900s. They were, simply put, old photos of an era more bygone to her than to many of us. The preponderance of Italian Americans, myself included, have, or had at one time in their lives, a direct connection to an immigrant relative. Olivia did not. 
As time marches on, and our living immigrant ancestors grow fewer in number, Italian Americans become progressively removed from the immigration journeys of their families, not unlike other groups of hyphenated Americans. I realized that my exchange with Olivia left an impression on me because she represents the future of Italian America. I found myself wondering, "What will Italian American heritage, and Italian American Heritage Month mean in a generation from now, or two generations from now?" 
This is where the conversation returns to relevance, education, discovery, and the transmission of culture. Pick up the phone! Among the things that I hear over and over when discussing the topic of family, histories is, "All my older relatives have passed on, and growing up, I never thought to ask those questions." Having lost my grandparents at a very young age, I can relate to this. There are many questions I would have loved to have had the opportunity to ask. "My grandparents/parents didn't talk about those things," is another oft-repeated remark. Encouraging certain generations to speak about events and experiences can be challenging. (This is true for people independent of their generation!) But sometimes getting a relative to open up is simply a matter of conveying interest. 
Before the opportunity is lost, arrange a time to sit down with your great-aunt, parents, or grandparents. They have stories to tell and recording them is easier than ever. If you are the matriarch or patriarch, now is the time to share or otherwise memorialize your family's legacy."
Marianna Gatto
Although I'm an Italian/Canadian, I am now also an American, as I recently became a US Citizen. So, I can officially say that I am a proud Italian/Canadian/American. I do my part every day to preserve my Italian Heritage through my work, which is my art. I write plays, stories, and monologues, about my experience growing up Italian, my Italian family, living in Italy, and the Italian immigrant experience. 
I hold my parents and grandparents up as champions and heroes for doing something so brave. Like so many Italians have done over the years, they picked up their bags, boarded a ship, and left their beloved homeland behind. It takes a lot of courage to move to a place where you don't speak the language, and the culture is foreign. Their sacrifices helped shape who I am today, and for that, I am eternally grateful. 
In my full-length play, "Moose On The Loose," a comedy about an Italian family and a Canadian moose, the mother, Maria, says to her four grown children all born in North America, "We know we think different from our children. And this is not just for me, but for many people from all over the world. No matter where you come from. When you are an Immigrant, you go to make a better life for you and your family, and you bring everything you know, who you are, your traditions, because you want to teach this to future generations. But when you come here, everything is different, and everything changes, and every day you feel more and more of who you are slip away.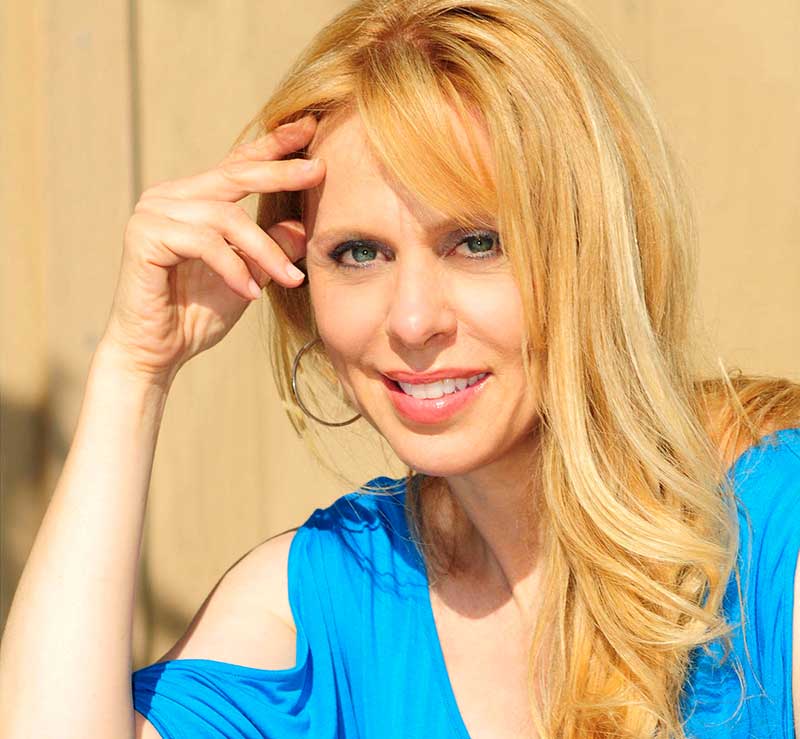 In the closing moment of the play, before the Moose appears on stage, the father, Giuseppe, surrounded by his family and children, seated at the kitchen table with pasta and bread on the table, picks up his glass of homemade wine and says, "Let's toast. Please, one thing I ask of you, when we are not here anymore, me, your mamma, your Nonni, just remember, that even if we come from far, far away, from where we started our life in Calabria, please remember to teach your children about us, our culture, our tradition. Even if you don't agree with everything we say and do, just try. For us. Ok? Salute!" 
And this is why I always do my part to make sure that my Italian culture, my Italian Heritage, who I really am, an Italian/Canadian/American, does not "slip away." I do it for them. And so, I tell my stories and pass them on to future generations so that we will never forget who we really are and where we come from. Viva L'Italia! Viva L'America!
Dina Morrone
"I've lived in Los Angeles for many years now. I came to Hollywood, the land of opportunities, like many other immigrants with our hearts filled with dreams in the hopes for them to come true. 
But in my heart I never left my homeland of Italy. 
I'm proud of my Italian roots and culture.  One might say of me I've never lost what is considered old-fashioned Mediterranean values.  My taste and passion for our untouchable cuisine,  which I love to share with friends.  Perhaps it's my way to keep our values alive here in the United States, bringing our style, our sense of beauty, class and fashion to our everyday life and profession, which distinguishes us proudly.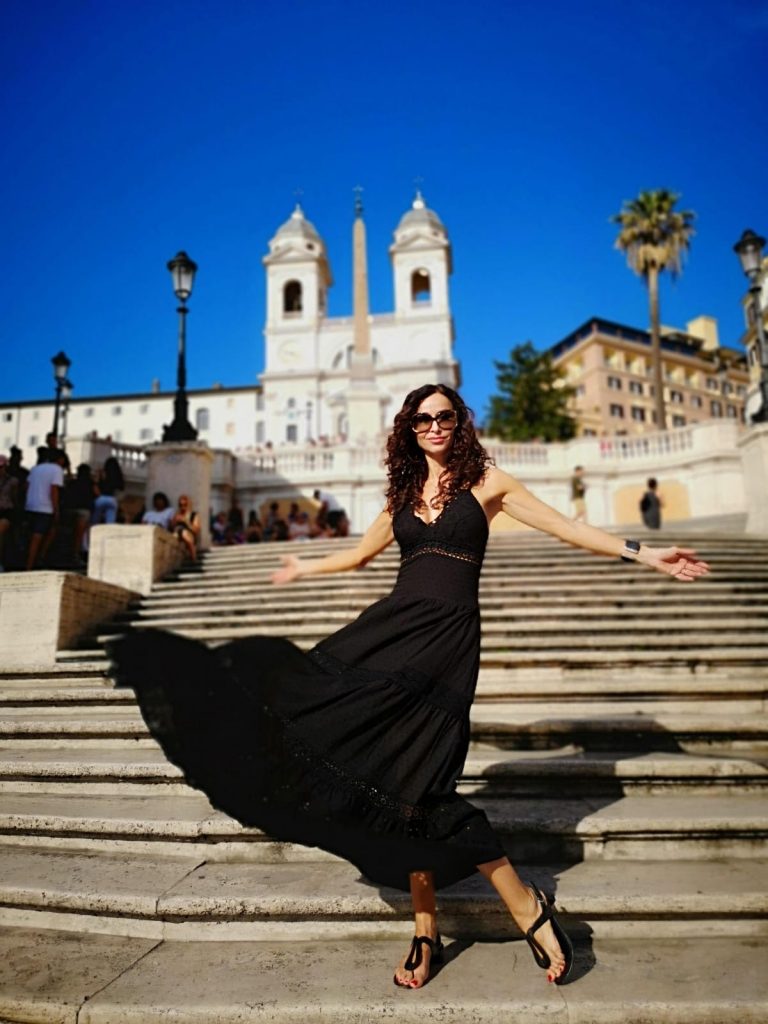 I've been declared by my Italian fans reaching out to me every day through the magic of today's social media, that I'm their favorite Italian ambassador as an actress abroad and I'm deeply honored. It warms my heart and keeps me connected and it gives my path a greater purpose and responsibility far away from the land I belong to in my heart.  Due to these crazy circumstances, this year of 2020 and all necessary precautions to protect who is dear to me, I wasn't able to visit and spend the summer in i
Italy, with family and friends. My heart goes out to everyone who has been affected by it one way or another. These are difficult times and we need to share our inborn passion and love generously more than ever. 
And hopefully, we artists can soon resume our Passion of Creating in the make-believe world in films and theatre soon again.
After all, Hollywood is my playground but Italy is my home."
Sofia Milos