You'll find more than a couple of winning Italian "notes" in Nomadland and The Father. And notes is the right word, because it was composer Ludovico Einaudi to create the music for these two "wonderful independent movies that speak about deep, important themes," and that were awarded at the Oscars 2021. Einaudi says – rightly – he feels "honored to have contributed to these stories with my music," and that he considers the awards "a bit my own."
Einaudi, from Turin, is a composer and pianist with a renowned and productive career on his shoulders. He wrote the music for Nomadland, which won three Oscars: best movie, best actress and, most
importantly, best director to Chloe Zhao, the first non-white woman – and only second overall, after Cathryn Bigelow – to have won in the category in 93 years. He also performed all pieces at the piano, along with Federico Mecozzi at the violin and Redi Hasa at the cello: they are all taken from the albums Elements, Divenire and Seven Days Walking, a project collecting seven records, one published every month, for seven months from March to September 2019, the 14th studio work for Einaudi, released for Decca Records/Universal Music Group.
"I started listening to Seven Days Walking and I could feel that Ludovico was walking in the Alps: it was amazing. It got the impression – director Chloe Zhao said to Joe Dempsie during the recording of the Experience: The Ludovico Einaudi Story podcast – that he and Fern (a character in her movie) walked side by side. Their love for nature connects them, and that's when I understood his music was perfect for our film." Einaudi himself explains to ANSA this shared, common inspiration: the movie offers "a sort of vision that is parallel to mine, a dimension of freedom, of something I express with music, and the movie with its own language: a story and its images. I loved it straight away, because I felt it was something I could have told myself. Zhao explained to me the music was useful while editing the film, she used it almost as a reading key."
Florian Zeller's work won two Oscars: one of them went to Anthony Hopkins for best actor: "At 83, I really didn't think to win. I really didn't expect it." Here, too, Einaudi's music was soundtrack to the images, with six pieces from Seven Days Walking, and the original My Journey. "The reason I really wanted to work with Einaudi, it's the way he uses violins. I wanted violins running through The Father, like a golden thread," the director explained.
Einaudi, who studied at the Giuseppe Verdi Music School in Milan, under the wing of Luciano Berio, has a well known surname in Italy: he is the son of Editor Giulio Einaudi and grandson of former President of the Republic Luigi Einaudi, who served from 1948 to 1955. But it's his artistic talent that made him famous: in 2005, he was awarded the Ordine al Merito della Repubblica Italiana and, in 2012, he received the Premio Vittorio De Sica, from the hands of President of the Republic Giorgio Napolitano, for his contribution to music. He performed in the most important theatres in the world, from La Scala in Milan to the Royal Albert Hall in London, from the Olympia in Paris to the Philarmonie in Berlin. He sold more that 750,000 records across Europe and his music has been streamed more than 2,4 billion times, making of him the most successful streaming classical artist of all times. His compositions are an example of music that crosses over genres, and is "cinematographic" because of its abilty to evoke images.
A classical musician, he embraced a varieties of styles, including pop, rock, world and folk music, as well as a few soundtracks, including Russell Crowe's The Water Diviner, Casey Affleck and Joaquin Phoenix's I'm Still Here, Xavier Dolan's Mommy, and also Quasi Amici-Intouchables by Olivier Bakache and Eric Toledano, Fuori dal Mondo by Giuseppe Piccioni, and This is England by Shane Meadows. In fact, a 28-tracks double album dedicated to his soundtracks will be released in June by Decca.
Last year, during the first lockdown, he published twelve Songs from Home, performed on his home's piano. In Italy, his most well known composition – although not many know it's his — is the very brief intro to the RAI 1 News, the most important news broadcast in the country.
And unfortunately, the news couldn't announce any of our three potential victories at the Oscars this year. The award for best song went to Fight for You, from Judas and The Black Messiah, and not to Laura Pausini, a pillar of Italian music around the world. Massimo Cantini Parrini with his costumes and Mark Coulier, Dalia Colli and Francesco Pegoretti with their make up (all for Matteo Garrone's Pinocchio) didn't have better luck: it was George C. Wolfe's Ma Rainey's Black Bottom to win.
"My victory was being nominated: being one of the only designers good enough to be selected for the Oscars doesn't happen every day – said the multi-awarded costume designer and pupil of Oscar winners Piero Tosi and Gabriella Pescussi, who already won four David di Donatello (Riccardo va All'Inferno, Il Racconto dei Racconti, Indivisibili and Pinocchio).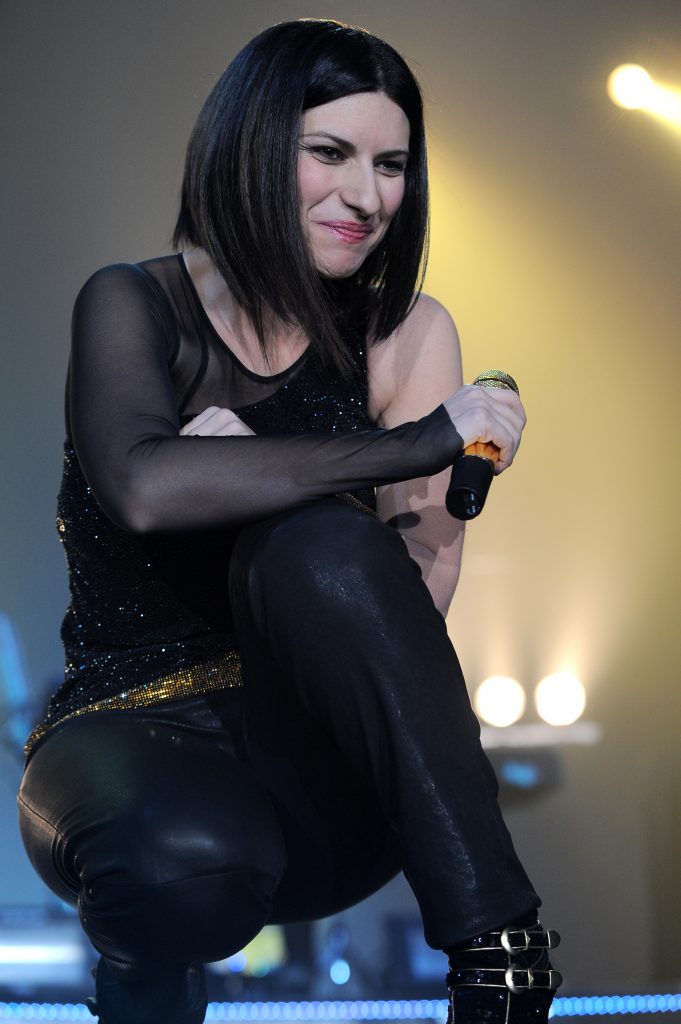 In Hollywood's most famous night, which took place across five locations, with the strictest anti Covid-19 precautions and also in the striking Art Déco frame of the Union Station, one Italian-American triumphed in the documentaries section: Anthony Giacchino. His father's family hails from Sicily (Caccamo) and his mother's from Abruzzo (Casoli). He already won an Emmy Award and his brother, a composer, was awarded in 2010 for his sountrack for the movie Up. This year, Giacchino won the statuette for Colette, directed and produced along with Alice Doyard. The documentary focuses on trust, courage and the value of memory, but also on the importance of fighting together for the common good: it tells the story of the French Resistence, with the testimony of Colette Marin-Catherine, who was deported in a nazi camp and miraculously survived.
There was also a moment dedicated to the artists who lost their lives in the past 12 months: here, three great Italians were remembered: composer Ennio Morricone, a Roman just like photography director Giuseppe Rotunno, and Neapolitan producer Alberto Grimaldi. But the Academy, this year, hasn't been as generous as we hoped. In the end, how can we hide our disappointment? Losing when you're a step away is not worth the Oscar, even if it's always something to be proud of.
Laura Pausini's social profiles define her " Grammy, Latin Grammy, Golden Globe Winner and Oscars nominee from Italy." That's where she tells the most about herself, between Instagram and Facebook, a direct line with millions of fans from all over the world: her posts are always written in two languages, but are often translated in up to five. On social media, Laura shared the moment of her nomination, which she received, screaming with joy, while on her couch, at home; her departure to California, with all the responsibility of "representing Italy;" her recording of Io sì/Seen for the Oscars' pre-show, shot on the terrace of the Museum of Cinema, designed by Renzo Piano. Then, her elengant black dress on the red carpet and lastly, empty handed, a burger at the end of the night, almost to say "well, it's fine anyway."
The acknowledgements note she had prepared in case of victory, remained folded into a pocket, but she published it– again on her social media – while Italy was waking up: "Having been part of such a special project as The Life Ahead with Edoardo Ponti and Sophia Loren was for me one of the greatest gifts that life could give me. Having sang "IO SI'" on the stage of the Academy is a dream that I could never have thought would come true even more in such a historic ceremony/edition. Thank you @theacademy!
I thank Diane Warren, for our song and for all the achievements, first of all the Golden Globe, it was an incredible experience to work together!
Thanks to Bonnie Greenberg and Niccolò Agliardi! Thanks Palomar, thanks Netflix, I always felt at home with you.
I return to Italy happy to have lived a unique experience, born from an important message that I fully share, and for the great passion that, after twenty-eight years, I still have for music, that is not only my job, but is my life.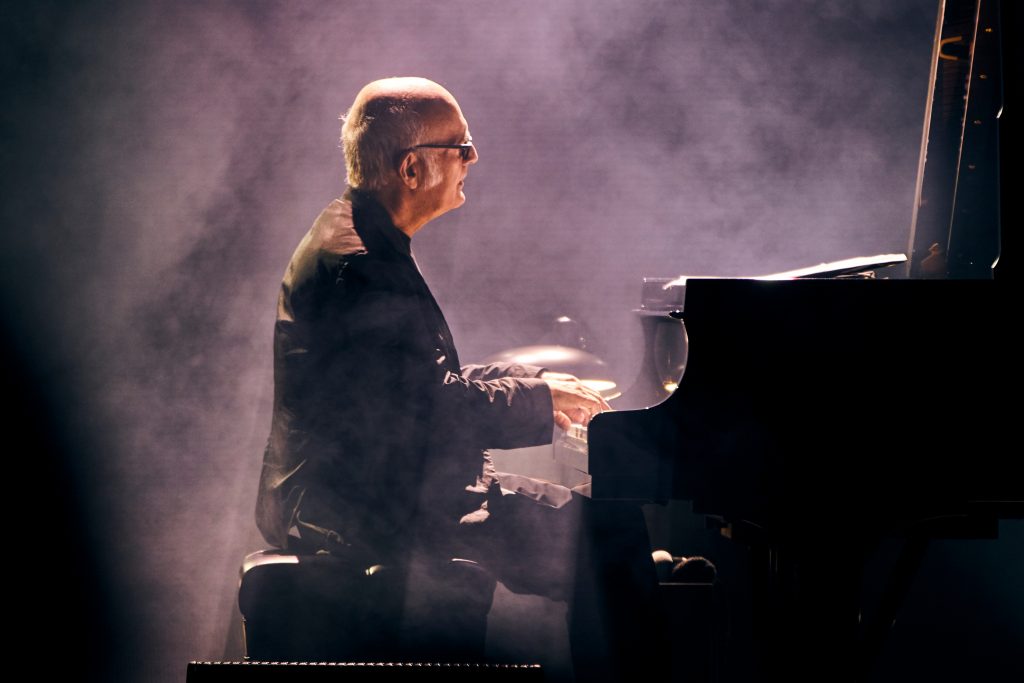 I go back to Italy happy to welcome (see) my little girl, who is waiting for me and with whom will celebrate after the first week of distance in our lives. But I will tell you…the dream of a night…. incredible!"
Indeed, singing on the roof of the Dolby Theatre, while the sun sets on Hollywood, must have been incredible, "unforgettable." Wearing that golden suit designed for her by Pier Paolo Piccioli, the creative director at Valentino, with Diane Warren – author of the original English lyrics of the song and nominated to 12 Oscars in her career –on her red piano, and an orchestra of all women musicians, all dressed in red, playing along with her, must have been incredible.
So incredible that, while taking her red carpet picture, in her long, beautiful black dress, she said, emotionally "If you're in doubt, don't wake me up." In the end, it had to be the most beautiful of all dreams for an artist born in the contryside of Emilia, and became famous all over the world. She waited her big day with the excitement of a teenager who wants to "keep on dreaming." Pausini is a woman who, at 46, just doesn't seem to have lost any of her original enthusiasm, even if she's been on stage for 30 years and sold 70 million records in the world. 226 Platinum Records, the only Italian singer and songwriter representative of Italy's traditional's musica melodica (but with influences spanning from latin music to pop and rock, all the way to swing and dance), to have won the most prestigious prices: Grammy Awards, Latin Grammy Awards and A Golden Globe, with Io sì/Seen.
The song was composed by Diane Warren, its Italian version the work of Pausini and Niccolò Agliardi, for Edoardo Ponti's La Vita Davanti a Sé/The Life Ahead, interpreted by the majestic Sophia Loren, back on set at 86. When she won the Golden Globe, Pausini said: " All my gratitude and appreciation goes to the marvelous Sophia Loren. It's been a honor to give my voice to your character and send such an important message of welcoming and sharing." In fact, she celebrated the Italian movie diva, of whom she is "a huge fan," in several occasions. In the video "An icon of cinema, Italy and the world: simply Sophia," shot in three languages, the singer explains that her respect and admiration for the actress don't simply stem from her artistic career, but also from her personal choices, which always showed "a woman with a strong character."
Just like in this movie — which Edoardo Ponti brought also to the 16th Los Angeles Italia Film 2021 (inaugurated with a concert-tribute to Ennio Morricone) — where her touching performance became symbol of humanity, tolerance and generosity, of "our right not only to love, but of being all loved." With this motivation, Loren was awarded the Nastro di Platino, a prize created ad hoc for her by the Sindacato Giornalisti Cinematografici Italiani (Association of Italian Movie Journalists), twenty years after her Academy Honorary Award, and more than half a century after her first Oscar, won in 1962 for La Ciociara.
But also Io sì/Seen can say to be special, unique and to have reached a goal that'll remain unattainable to everyone else: it was the first song entirely sung in Italian to be nominated at the Oscars. "A whole-Itailian reason to be proud," Laura Pausini said.