Vito's, a treasured Seattle landmark on First Hill, has seen a lot of ups and downs during the past seven decades.
Opened in 1953 by brothers Vito and Jimmy Santoro, the restaurant drew its clientele from many walks of life – politicians and newspaper reporters, sports stars and business owners, and many of the doctors and nurses who worked at nearby hospitals. The restaurant survived Jimmy's death in 1971 and Vito's in 2000.
It weathered four ownership changes in recent years, the latest in 2010 when the space was transformed by new owners into a dining and dance lounge. Even the pandemic, which caused so many restaurants to go under, was taken in stride. What ultimately laid Vito's low was a fire this past June that started in the apartment complex upstairs. Although Vito's was spared from the flames, about 20,000 gallons of water used to combat the fire collapsed the restaurant's ceiling and caused terrific damage to the interior spaces. Initially, the owners hoped to remodel and reopen, but their plans are now up in the air.
It was not an ending the Santoro brothers would have wanted. Born in Connecticut, Jimmy in 1919 and Vito in 1921, the brothers got a taste of Seattle while serving in the Pacific theater during World War II. After the war, they moved to the Northwest with a childhood friend; younger brother Danny soon joined them. The brothers initially worked as bartenders. They were quick learners, watching as other Italian Americans followed their dreams. Despite the costs and uncertainties, the Santoro brothers decided to open their own restaurant.
Vito found a vacancy in a building on Ninth and Madison, just north of downtown. A ground-floor space, it was located in the Assembly Apartments, a four-story structure built in 1902. After months of remodeling, all the while keeping their day jobs and doing most of the work themselves, the brothers opened Vito's in May 1953. By that time, Jimmy and Vito had a wide circle of friends who were glad to support the business. Vito's became an immediate success – although, truth be told, it was more popular for the bar than the food. The brothers continued to tweak the menu, firing and hiring cooks until they found food that their customers liked.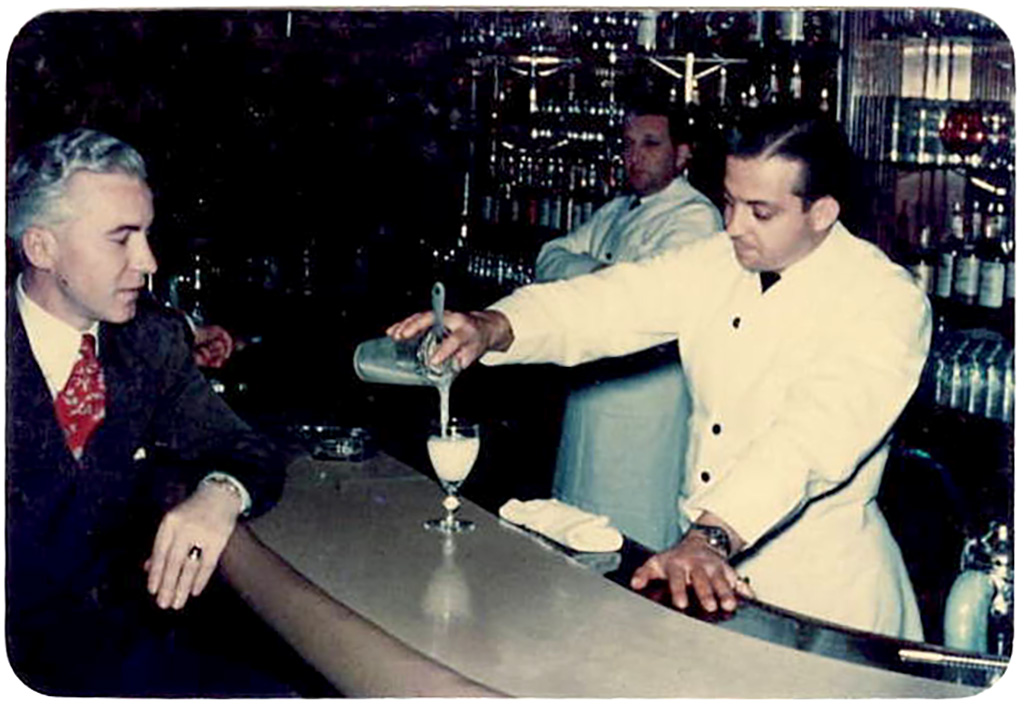 Similar to other establishments of that era, Vito's was dark and smoky inside with a low-key vibe. There were mirrored tiles on the walls and the seats were covered in red Naugahyde. It soon became "the place" for power brokers and two-martini lunches.
It pained Vito to see anyone dining alone, so he established a family table – a big round table in the back where single diners could usually find a congenial dining companion. A separate room called the Vagabond Room had a jukebox that seemed to be constantly in play. The tables were decked out in white linens and the wait staff, all women, wore black and white. Cannelloni was the perennial favorite from the kitchen.
Jimmy Santoro died in 1971 at the age of 52. Vito carried on for two more decades, despite serious health issues. In 1994, he sold the restaurant but still visited nearly every day. When he died in 2000, his funeral service at Our Lady of Mount Virgin Church overflowed with mourners. More than 300 family members, friends and business associates filled the pews; another 50 stood several deep in the back of the church. At the service, Father Philip Lucid spoke of Vito's kindness, the fundraisers and scholarships he sponsored. A Marine color guard was on hand to pay respects since Vito was a former Marine wounded during World War II.
After Vito died, the restaurant hung on for another decade, changing hands three more times. Two shootings in 2008 did nothing for its reputation. One was a drive-by shooting outside the restaurant, followed several months later by a fatal shooting on the dance floor. Both crimes were said to be gang-related. Vito's closed its doors.
Two years later, business partners Greg Lundgren and Jeff Scott re-opened Vito's, turning it into a nightclub with dining and dancing. They kept the old name in honor of the original owners and set about to reincarnate the ambience of a 1950s bar and lounge. A performance space centered around a grand piano and featured jazz trios and lounge singers. Dim lighting, red-leather banquettes, and of course, cannelloni, added to the ambience. The cocktails were old school – strong and reasonably priced. No fancy fruity drinks with umbrellas here! Tuesdays, all wine by the bottle was half-priced.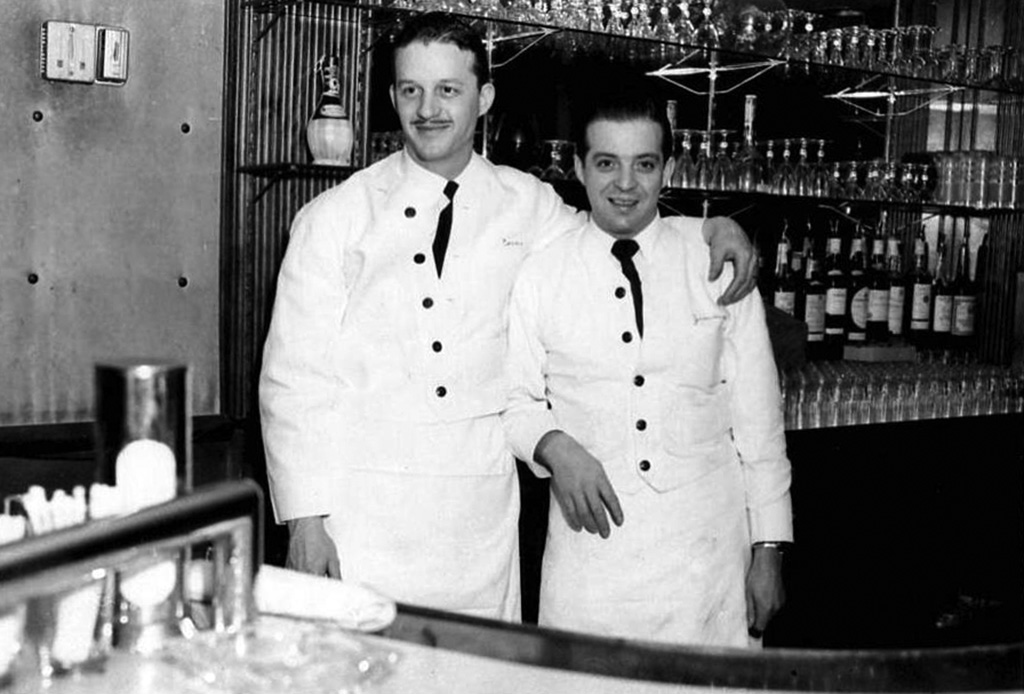 After the fire in June, it looked as though Vito's might reopen in a few months. Then word got around that city inspectors were requiring the building's owner to bring the entire structure into compliance, including seismic upgrades. Renovation work has stopped for the time being, but Lundgren and Scott are hopeful they can reopen in the future.
Having another chance to mix a few cocktails and entertain a few more friends would indeed be a fitting tribute for the fun-loving and charismatic Santoro brothers.