Our readers are familiar with the 1 Euro homes frenzy that has taken Italy by storm in the past three years. Italophiles around the world have been enticed by the opportunity to snatch village-center, traditionally-built properties for the price of a coffee a bit everywhere in the Belpaese: from Olloai in Sardinia to Sambuca in Sicily, all the way to Biccari in Apulia, the project has been embraced by many a commune and welcomed by a large number of eager, mostly foreign, buyers.
Because, to be truthful, Italians don't quite buy into the "Italian dream." They live it already some would say, or they know it isn't always a dream because there is always another side to the coin and it's usually the one showing reality more accurately. I am not saying that living in Italy isn't dreamlike but, as it happens in every country, it's not always rose e fiori.
Honestly, I am quite sure foreigners who buy properties in our country seeking a life of tranquility and beauty are aware of it but happy enough to put up with some of our national idiosyncrasies to enjoy a slice of Italian life. It's something else that may bother them to the point of giving up their dream: having too many foreigners like them around.
Last Spring, the international online newspaper The Local published an article on life after buying an Italian one-euro home and, perhaps surprisingly to some, the main complaints recorded weren't about crumbling walls or the steep price of renovations, but the presence of too many… foreigners. There are two categories of people investing in the one euro homes project: those doing it as a business venture – they renovate the houses, then rent them out to tourists, for instance – and those who, quite simply, want to leave their old life behind and enjoy perfect rural bliss, fully immersed in traditional Italian life. Needless to say, that requires Italians and, even more importantly, Italians who are still strongly connected with their roots and their heritage.
People buying into the "Italian dream" don't care for the fashionable lifestyle of the Romans, nor for the international allure of Milan; they don't want to have a drink with other non-Italians in English-speaking-only bars like those in Turin, nor continue mingling with other stressed out professionals who share the same job and language they do. These people want to live in a tiny slice of imperfect perfection, a reconstructed reality of the world their great-grandparents once knew, but with the advantages that progress and technology can grant us today: they want the peace of rural Italy, the vegetable garden, the vineyard nearby, plus the fastest wi-fi and Amazon Prime.
I understand them fully because a few years back I made the same choice and I myself returned to living in my old family home in the countryside, working remotely and getting monthly deliveries of the same products I used to shop for when I lived abroad.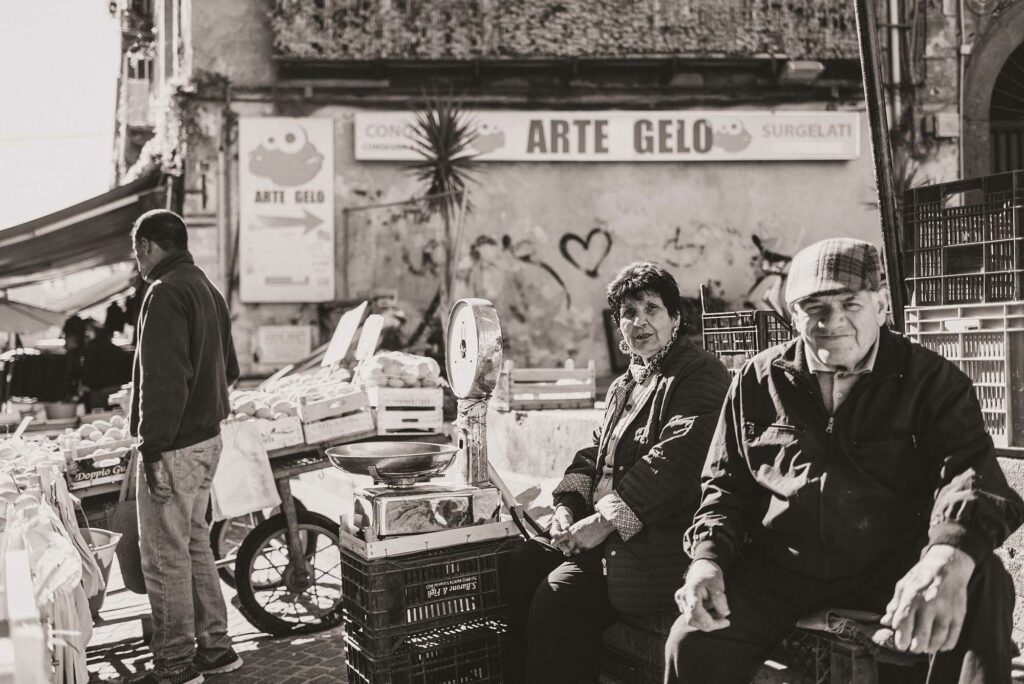 But the Italian dream of non-Italian dreamers is inherently different from mine because, while I cherish the presence in my village of people from abroad speaking in English in the stores, and welcome it as a beautiful sign of how my country has been finally opening up to the world fully, things work differently if you weren't born in Italy. The last thing you want is to sit at the pizzeria beside a non-local if your aim was that of experiencing life like your Italian ancestors. You wanted to grab a piece of bucolic Italy and its ancestral traditions, and anything different from that picture-perfect image may truly be a bummer.
But it shouldn't be.
One of the main points made by expats in the article I mentioned was that they feared the presence of foreigners would affect the authenticity of the place they chose as their new home; that too much "world" in such small, traditional communities could threaten the "old Italy" within.
And while I can see where they come from I feel like to reassure them, because the risk of losing "authenticity" is not as big as one may expect: traditions and habits are hard to die in old school towns and, in fact, visitors and new residents' interest only helps strengthen them. Because the point is, in the end, one and one only: living like the people around you, not watching them live. When new residents settle in their idyllic Italian paradise, they are observant and they enjoy taking in all that rural Italy has to offer, but it comes a time when they must become part of the community, helping it develop and thrive. They undoubtedly do so, because they bring much-needed lifeblood to places that would have long disappeared from the map if it weren't for them. They offer their know-how and their enthusiasm to recreate a long-gone sense of communitarian happiness.
If foreign residents fully embrace their Italian dream, then they shouldn't fear other foreigners can taint the authenticity of their village because they themselves are villagers and work from within to ensure the soul and heart of the place remain intact.
That's the secret, you see: get your one euro home, renovate it, and live as if you were born there, not as a visitor. Don't "watch" locals, become a local: you'll be part of the magic, you'll help save what you love.