Calabria is known for the beauty of its landscape, its food and for its historical connections with Ancient Greece. The region was one of the richest colonies of Magna Graecia,_° and Hellenic culture is still deeply entrenched in some areas, where Greek-based dialects are still spoken today.
Not many, however, know about the connection between Calabria and another neighbor of ours, Albania, a connection that has in the village of Civita and its dialect one of its most vivid representatives. Civita is a small village of about 1,000, in the Cosenza province of Calabria, located in the natural reserve of the Gole del Raganello, within the National Park of Pollino. Just like in the neighboring villages of Ejanina and Frascineto, the people of Civita speak Arbëreshe, a dialect used exclusively by the Albanian minorities of the Bel Paese.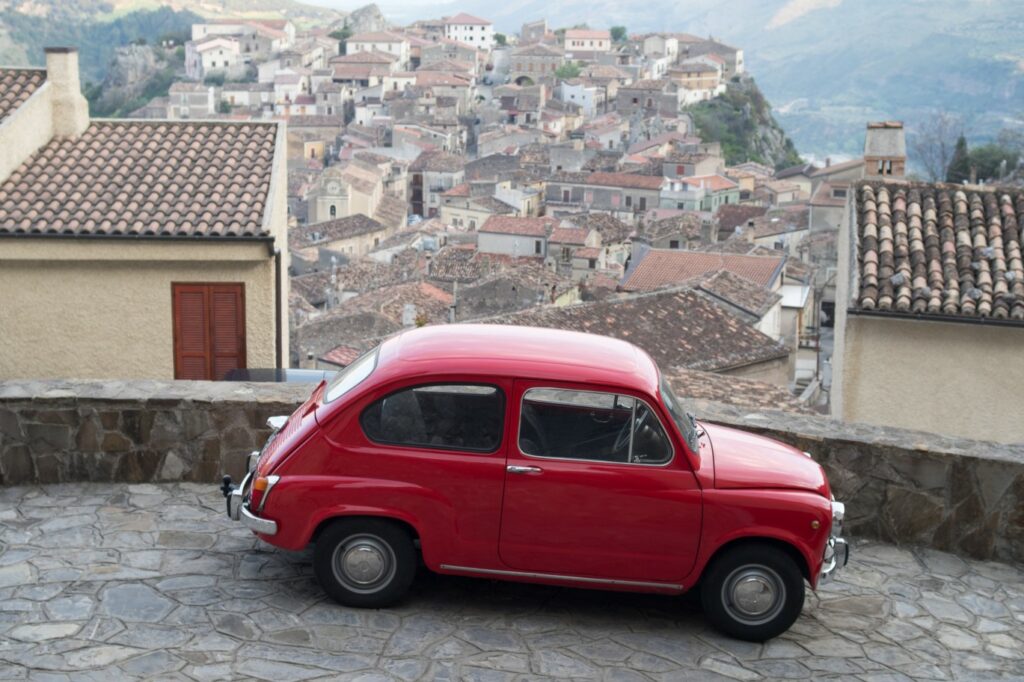 In the province of Cosenza, 25 villages and towns belong to the Arbëreshe community, and Civita is one of them. It was founded in 1471 by Albanian refugees who fled their country to escape Ottoman conquest. In this quietly beautiful part of Calabria, they found protection in Irene Castriota Skanderbeg, wife of the Prince of Bisignano and a relative of Gjergj Kastrioti Skanderbeg, a 15th-century Albanian hero. Here, the Albanian community flourished, keeping their language, habits and traditions alive, including the Greek-Byzantine rite, which is still utilized in the local church of Santa Maria Assunta today.
Some say that the toponym Civita may come from the Arbëreshe word çifti, "couple," which would refer to the two boroughs of the village, Sant'Antonio and Magazeno; others believe its origin lies in another Arbëreshe term, qifti, which means "eagle," while others still believe it comes from the Latin word civitas.
Civita is charming, but not in a picture-perfect way: the village carries its scars proudly on its sleeve, yet remains full of beauty. Its center is characterized by narrow alleys called rughe, that join together the village's many little squares. The old town, especially the borough of Saint Anthony – Sin Andoni, in Arbëreshe – is very characteristic: its homes have very quirky façades, with small windows resembling eyes, large central doors that look like mouths and chimneys to mimic a person's nose. These dwellings are known as case di Kodra, the homes of Kodra, to honor Albanian-Italian painter Ibrahim Kodra. Indeed, chimneys are something you should check out in Civita because, in the old days, expert craftsmen used to carve embellishments for them, which were used to keep evil spirits away.
In Civita, it's the village as a whole that charms, and not only because its old 15th-century, traditionally Albanian structure is perfectly preserved. As it often happens in small places, life in Civita almost runs at a different pace and it's not unusual to find women gathering in the street in front of their homes to chat or to embroider in the company of one another. This alternating of alleys and small squares – known as gjitonia – is a bona fide part of Civita's social fabric because it is an extension of people's homes, much like one can see in the kasbahs of Maghreb.
Local cuisine is a delicious mix of Arbëreshe food and Pollino dishes: homemade pasta served with kid ragouts or porcini sauce, hams, gnocchetti with sheep ricotta, roast lamb or goat served with delicious Pollino wines.
Locals here are very proud of their traditional costumes because they are so deeply connected with their Albanian heritage. They are usually richly made with colorful silks and velvets, then embroidered with artistry by local women. Indeed, embroidery is one of the traditional activities of Civita.
Traditions are celebrated also throughout the year in a series of events, including on the Tuesday after Easter when the Vallja, an old ethnic dance with ancient Greek and Illiric roots, is performed in the village's main squares and alleys. Not long after, on the first three days of May, Civita celebrate its foundation with the Danze dei Falò, a rite recalling the times when the village founders, guided by Giorgio Paleologo Assan, had arrived in the area and used to gather around large bonfires to warm up during cold nights. Today, people gather around the fire to sing traditional polyphonic chants called vjershë.