Italy is filled with Renaissance beauty: Florence, Perugia, and Siena. Mantova, Pavia and Ferrara, just to name a few.
This is not surprising, because the Renaissance, the historical and cultural period that, in Italy, runs from the very early 14th century to the end of the 16th, is as much a symbol of our art, culture and contribution to civilization as Classical Rome is. Renaissance: a name chosen for its deepest meaning, that of being born again, after the dark centuries of the Middle Ages. Today, we all know that medieval times weren't the empty cultural vessel earlier historians believed, but the word Rinascimento stuck nevertheless, and rightly so because, during those centuries, the way Humankind looked at its role in the universe changed; it started questioning cultural and religious dogmas and embraced pleasure and beauty as a way of life again.
No wonder, then, that so much of the Renaissance is still around us, in cities like those I mentioned when opening this article. But there is one place in Italy where, perhaps, visitors can get the closest experience possible to being, all of a sudden, catapulted into those glorious years of awakening and art: Urbino. Not as well-known as Florence, nor as romanticized as Venice, Urbino is, however, a jewel of history and art, and one among the best-preserved Renaissance towns in the country.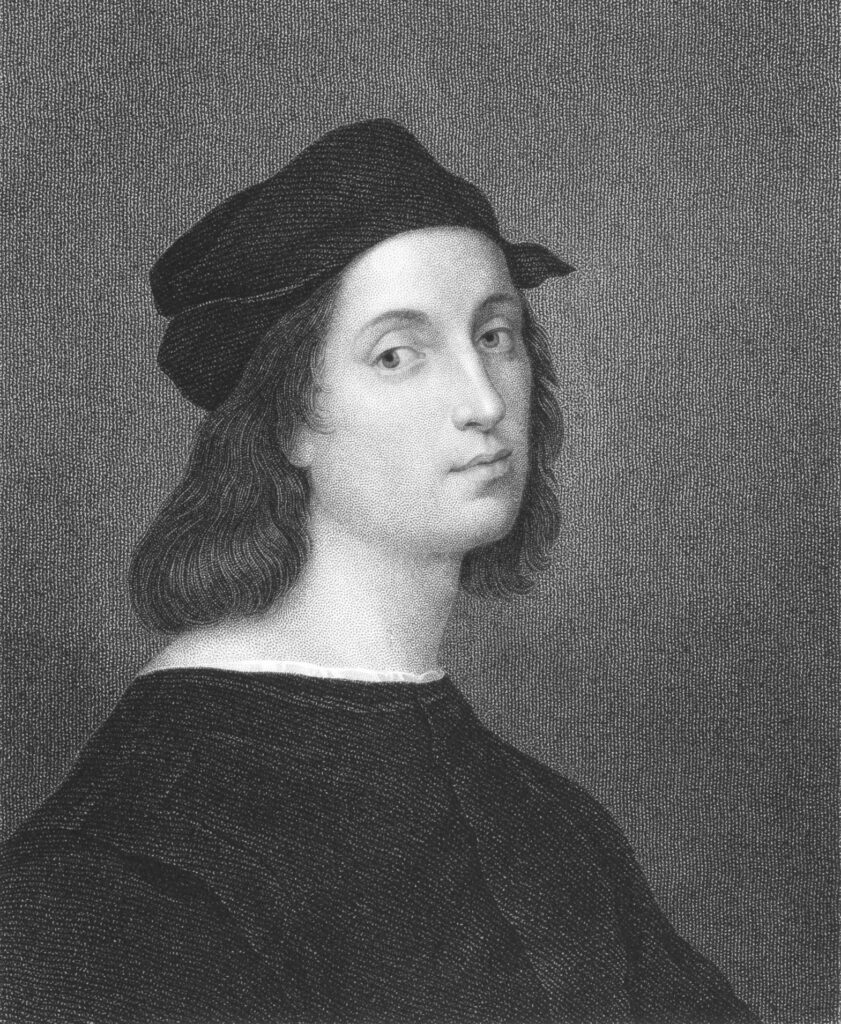 Urbino is a walled town of about 15.000 in the Pesaro-Urbino province of Le Marche, known for its university (one of the oldest in Europe) and its architectural and artistic patrimony, which received UNESCO World Heritage status in 1998. Its name likely comes from the Latin word urbs-urbis, "city," and the adjective binus-a-um, which means "double," and refers to how the town was built on two hills.
According to historians, the earliest settlement in the area was a Roman fortified military camp, probably dating back to the 3rd and 2nd century BC. It is likely that this first conglomeration rose where the Palazzo Ducale stands today. In the 11th century, Urbino began developing and soon defensive walls surrounding the entirety of the town were built. It was, however, in the mid-15th century that the majestic defensive compound protecting the city today – including its bastions – was created, under the ruling of Federico of Montefeltro. Later, the city expanded on a second hill – along with its defensive walls – taking the shape and look we are familiar with today.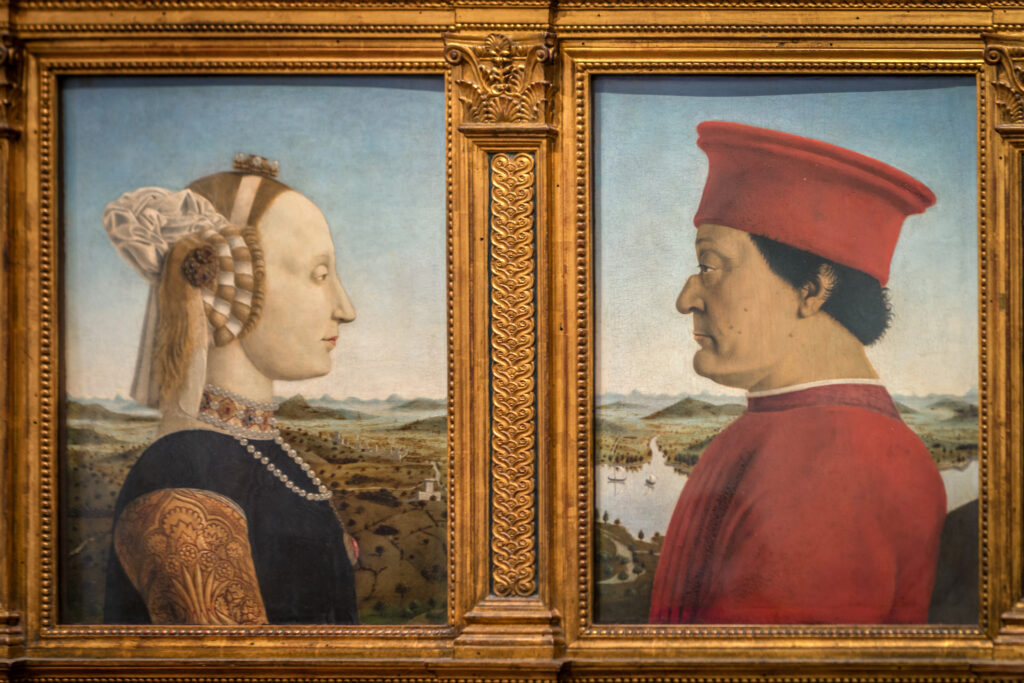 Urbino truly flourished during the Renaissance, both politically and culturally, under the rule of the Montefeltro family, who established a duchy there from 1443 to 1630: during these years, the town became one of the most important cultural and artistic centers in Europe, a place that had nothing to envy to places like Florence or Bologna. Between 1444 and 1482, Federico da Montefeltro's court attracted some of the most influential and creative artists and thinkers of the time, including Leon Battista Alberti, Giovanni Bessarione and Marsilio Ficino, all humanists and philosophers, artists like Piero della Francesca, Paolo Uccello, Francesco di Giorgio Martini, and even mathematicians and scientists like Paul van Middelburg.
It is in this incredibly stimulating environment that artists like Raphael and Bramante, illustrious children of Urbino, were born and began their careers. Raphael's birthplace is today a small museum, with a curious history behind it: the house, which is quite large and in line with the means of a family whose head, Federico Sanzio, was a court painter, was bought in the 19th century by an anonymous gentleman from London and has been kept very much in its original state, with very little added inside, besides some copies of Raffaello's paintings and other artwork acquired through the years.
Palazzo Ducale, once home to the Montefeltro family, is today home to the Galleria Nazionale delle Marche, known for its outstanding collection of Renaissance art, which includes works by Titian, Piero Della Francesca and, of course, Raphael. The Duomo, or Cattedrale di Santa Maria Assunta, was rebuilt in a neoclassical style at the beginning of the 19th century, and it's known especially for Federico Barocci's Last Supper. Beautiful, in its only apparent simplicity, is the Oratorio di San Giovanni, dating back to the 14th century, decorated with colorful frescoes by Giacomo and Lorenzo Salimbeni.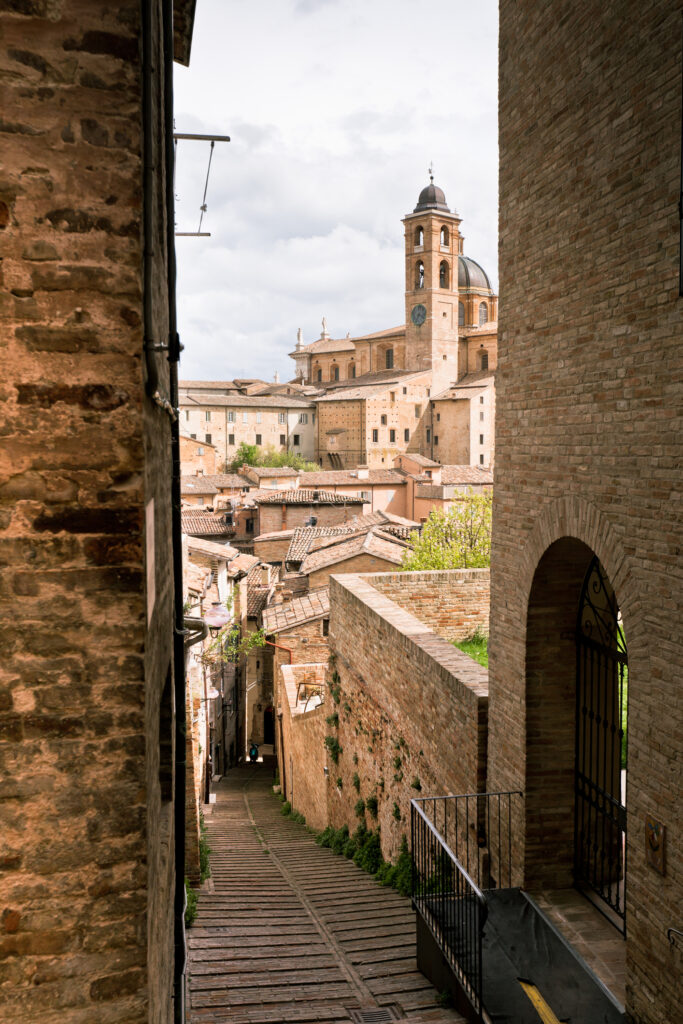 As you'd expect in any Italian town, Urbino is also a perfect place for all gourmets out there. The region of Marche is known for its rich cuisine, and Urbino is no exception: from traditional crescia, a flatbread similar to piadina, to famous DOPs like prosciutto di Carpegna and casciotta di Urbino, all the way to traditional brodetto, a typical regional delicacy, there is something for all tastes. Fancy a good glass of wine with all that? Look no further than Pesaro-Urbino province's DOC Bianchello del Metauro or Colli Pesaresi.
With a population of only 15.000, and a city center which is not open to cars (unless you're a resident), a walk through Urbino can really be the closest thing we can get to take a long step back in time. As a university city, Urbino also has that lively, vibrant, multicultural atmosphere that seeps through its walls and streets, typical of places filled with young people enjoying the first steps into the future. It may be a town steeped into its glorious, beautiful past but it can, indeed, make you feel very young at heart!