Trentino-Alto Adige, particularly the province of Bolzano, emerged as an exceptional area, both in Italy and Europe, for its high life expectancy.
Data from Eurostat revealed that this region is among the European areas with the highest life expectancy at birth. Notably, Trento has recorded an impressive average life expectancy of 86.7 years for women, the second highest in Europe, only surpassed by the Community of Madrid with an average of 88.2 years.
The Autonomous Province of Bolzano also ranks among the top ten European regions for male life expectancy at birth, with an average of 81.8 years; this contrasts significantly with other Italian regions like Sicily and Campania, where life expectancy is comparatively lower. In these regions, the average age for women is 83.3 years, and for men, it's 79.2 and 78.7 years, respectively.
Despite these disparities, it should be noted that all Italian regions still surpass the European Union average life expectancy, which is 82.9 years for women and 77.2 years for men. These numbers reflect Italy's overall high standard of living and healthcare, both of which contribute to longer life spans compared to many other EU member states.
The province of Bolzano, Veneto, and the rest of the Trentino-Alto Adige region are among the European areas with high numbers of nonagenarians, indicating a growing elderly population. Of course, this increase comes with heightened demands for healthcare services in the North East: there are more than 600,000 individuals over 65 with two or more chronic diseases and about 180,000 elderly who are not self-sufficient, which calls for even more comprehensive and accessible healthcare services.
In the broader European context, the regions with the highest life expectancy at birth include Madrid (85.4 years), Navarra (84.8 years), and the Finnish Åland Islands (84.6 years). Other European examples of high life expectancy are, besides our Trentino-Alto Adige,Stockholm, Castile and León, and three other Spanish regions: Cantabria, Basque Country, and Galicia.
Italy's place in this context is significant, as the country ranks third in average life expectancy at birth with 82.7 years, an improvement from 82.3 years in 2020 but still lower than the pre-pandemic figure of 83.6 years in 2019. This data underscores the resilience and advancement of healthcare systems in Italy, despite the challenges posed by the COVID-19 pandemic.
While exploring the reasons behind the high life expectancy in Trentino-Alto Adige, it becomes evident that a combination of factors, encompassing everything from the territory to local culture and services, plays a pivotal role; indeed, it is this multifaceted approach to well-being that underlies the region's impressive health statistics.
And it isn't just a supposition, data demonstrate it.
Trentino-Alto Adige's healthcare system sets the bar for excellence and accessibility: the region displays an effective medical infrastructure and a clear commitment to the creation of a dense network of healthcare professionals and facilities, ensuring that residents have ready access to medical care everywhere and at all times. But it's not just about treating illnesses: the region's healthcare system places a significant emphasis on preventive care and public health, focusing on keeping the population healthy in the first place.
This commitment to healthcare quality was recognized in 2022 when Trentino Alto-Adige ranked first in Italy for healthcare system quality, according to a report by the Italian Institute for Quality of Life (IQUVI). This result distinctively reflects the region's dedication to maintaining high standards in medical services.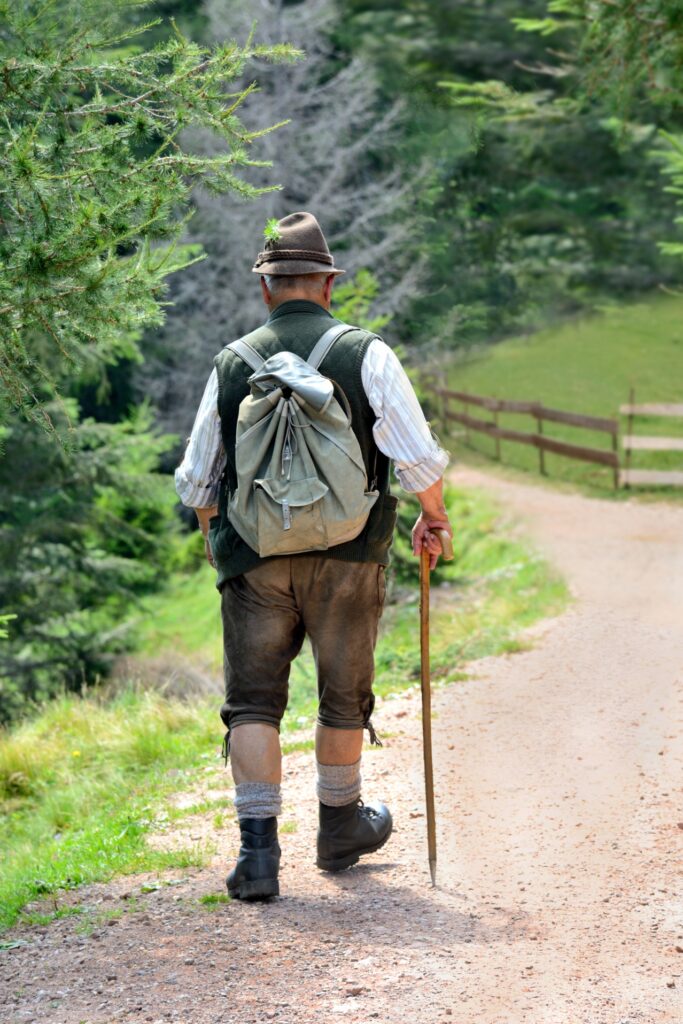 Yet, the longevity seen in Trentino-Alto Adige cannot and should not solely be attributed to top-notch healthcare. The high standards of living, marked by its status as one of Italy's wealthiest regions, also contribute significantly: economic stability is paired with low unemployment rates and high-quality education, factors that collectively enhance the residents' overall well-being. Moreover, the region's natural beauty and rich cultural heritage add to the quality of life, providing residents with an environment that supports both physical and mental health.
Lifestyle choices among the residents also play a key role. The local diet, which favors fresh and nutritious ingredients, regular physical activity, and a lower rate of smoking compared to other Italian regions, all contribute to the Trentino-Alto Adige's health profile. In addition, the strong sense of community and social cohesion typical of the region — and all Alpine areas — certainly enhances the creation and maintenance of strong support networks, essential especially for good mental health. And then, we cannot forget Trentino-Alto Adige's mountains and lush nature, clean air and pristine water, all factors that encourage many to live more healthily.
It seems clear that Trentino-Alto Adige overall health is not a mere coincidence, rather, it's the result of a series of elements, ranging from a well-structured, capillary healthcare network to economic stability, all the way to a culture that fosters healthy living and strong community bonds. Comfortably protected by its mountains, and reinvigorated by its clean air, Trentino-Alto Adige offers both a blueprint for longevity and a holistic approach to life that balances modern healthcare with traditional values and environmental harmony. In an age where the pursuit of health is often complex and challenging, this region shows us the true potential of an integrated approach to well-being and health, where efficiency, education, nature, and a strong sense of community can truly bring us closer to live to 100.