Admit it – it's been on your mind since that first viewing of "Under the Tuscan Sun" … owning your own magical villa in the lush Italian countryside surrounded by singing birds and plentiful wine. After all, who amongst us wouldn't relish "la bella vita" under our own clay tile roof somewhere in Italy?
Dreams aside, many who are realistically considering home ownership in Italy are wondering: will the vast economic implications of COVID-19 create a buyers' market in Italian real estate?
That's a question that can only be partially answered at present, like so many other topics related to the pandemic and what awaits in the coming months. However, trends offer a little insight for what can be anticipated for those with prospects for future homeownership in Italy.
Real estate, along with most everything else, came to a grinding halt at the onset of 2020 as COVID-19 took off like wildfire in Italy. Six months later, the economic effects are beginning to show themselves in rising unemployment numbers, decreased tourism revenue (estimated to be up to a $3.6 billion loss), and substantial deficits in retail sales. One would think picking up a steal on the real estate market would go hand-in-hand with such a dire situation. Interestingly so, this is not the case when looking at a current snapshot of the Italian real estate market…at least not yet.
A recent analysis conducted by Italian real estate clearing house Idealista shows that housing prices have actually risen by an average of 0.3 percent across Italy as of April. This, of course, varies by region. Milan, a major business hub, has shown a decrease of 0.8 percent as of May. However, other large city markets such as Turin and Bologna are showing continued rises.
Another market showing increased costs includes homes in the Italian countryside. Recent trends show younger couples and families are seeking to migrate from the big cities in search of their own piece of paradise under a Tuscan (or any other region) sun. A study conducted by Ville & Casalimagazine (May 2020) noted a 20 percent increase in inquiries and searches for rural properties. After enduring strict quarantine measures due to COVID-19, it appears that many are rethinking their way of living, opting instead for space, nature, and a rural way of life according to the magazine's editor, Giovanni Morelli. Coupled with the ability for many to work remotely, as well as the availability of old properties within small villages and in the countryside, market forecasters have good reason to believe this sector will remain much more sustainable than within urban areas.
And what about those one-euro homes? The trend made headlines long before COVID-19 rewrote our world, and the tempting offers are still coming. Most recently, the hook from these small hamlets rests upon the laurels of "very few cases of COVID" to "COVID-free" such as the recent promotion by the Calabrian village of Cinquefrondi. Like most other deals of this nature, Cinquefrondi mayor Michele Conia's "Operation Beauty" comes with a few caveats such as an upfront insurance fee (nonrefundable) and a hefty fine if renovation is not completed within three years. But who knows… with the renewed desire for rural life combined with low(er) cost options, Italy's small villages could become the real estate Phoenix rising from the ashes of Italy's post-COVID world.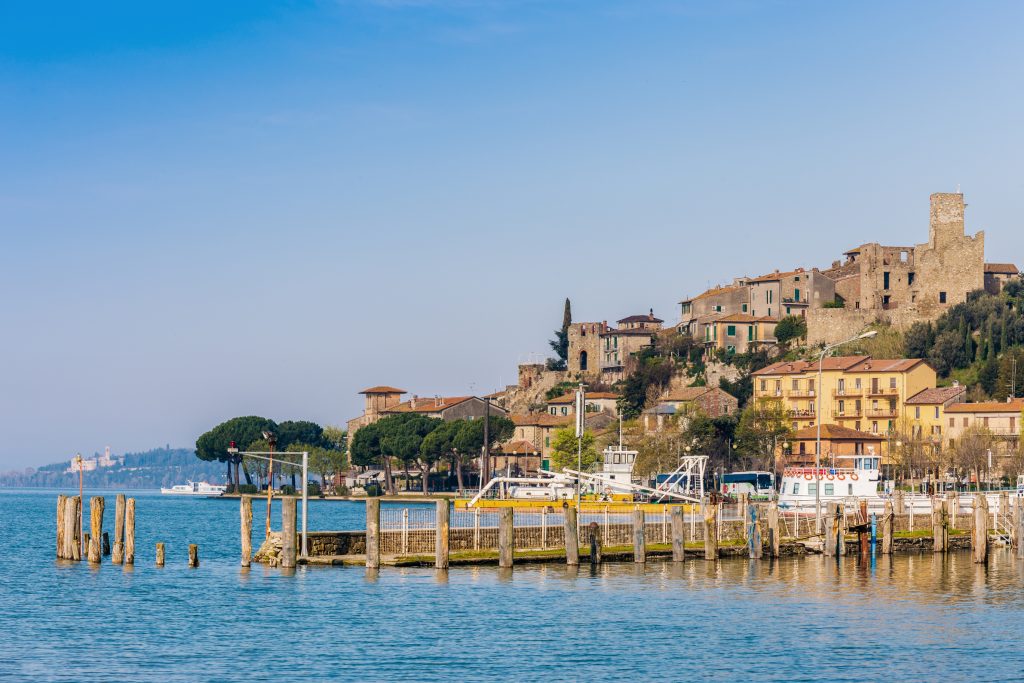 This upward tick on the graph might be, however, a momentary bubble destined to burst. From 2000 to 2008, Italy saw a vibrant 85% (53% adjusted for inflation) increase in housing prices. Since then, houses prices have shown a steady downward drift due to factors such as the Euro crisis, stiff property tax additions, and trade tensions. With a predicted additional shrinkage of anywhere from 3 to 7 percent this year for the Italian economy, the immediate forecast is somewhat bleak.
All things considered, is 2020 the time to get serious about acquiring a permanent address in Italy? It's a highly personal decision, of course, but experts such as Wim Peeters, proprietor of Italian House Hunters, suggest that the time is right. Coupling the long-term decline in housing prices with the pervasive nervousness of banks and lending institutions desperate to minimize loss from defaulted mortgages, making an advantageous deal is a real possibility. Mortgage interest rate trends for non-Italian residents are at historic lows, but the wading through mountains of paperwork is predictably still present. However, many agencies exist to help the faint of heart muddle through.
I spent a little time daydreaming my way through listings found throughout Italy on Idealista. Property exists for just about any budget, but it was noteworthy that at present, fire sales seem to be few and far between. That told, it's still not a bad way to while away an afternoon and keep a pulse on the daily market.
The never-to-be-forgotten year of 2020 has only half played out. Many unknowns will continue to unfold as the months progress, as the world makes its way through the COVID pandemic. To buy now…or wait for another day to score that long-dreamed of Italian flat, home, or villa…remains to be seen. Only the individual can make that final decision. All told, though, enough stars may just align to tip a solid "maybe" over to that longed for "yes" to hanging your name on a beautiful Italian door.