Are you ready to come back to Italy? Have you packed your bags already or are you still thinking about the best destination for your yearly visit to the Belpaese?
Well, if you follow our suggestion and take part in our new sweepstake, the Amalfi Coast Experience, you may well get to fly to Amalfi for free and enjoy the Costiera on us for a week…So, introducing you to some of the area's most beautiful locations seems just the right idea, in case you need more reasons to pick up the opportunity. Capri, Positano, Amalfi, Pompeii, the beauty of Italy, and the wealth of its artistic and historical patrimony are all there. 
And how can we forget about food? Because the Costiera Amalfitana is home to many delicacies besides, of course, gloriously good pizza. By the way, I still think the best pizza in my life was the one I had in Capri, some 27 years ago, when I traveled to the Costiera Amalfitana and Naples on a school trip. And I eat a lot of pizza, so I know I thing or two about it. From Amalfi's sun-drenched lemons to ancient Cetara's colatura di alici – the great-grandchild of Rome's own garum – from chestnuts, which you wouldn't really expect to be typical of this part of Italy, to tiny and delicious tomatoes. On the Costiera Amalfitana, there is really something for everyone.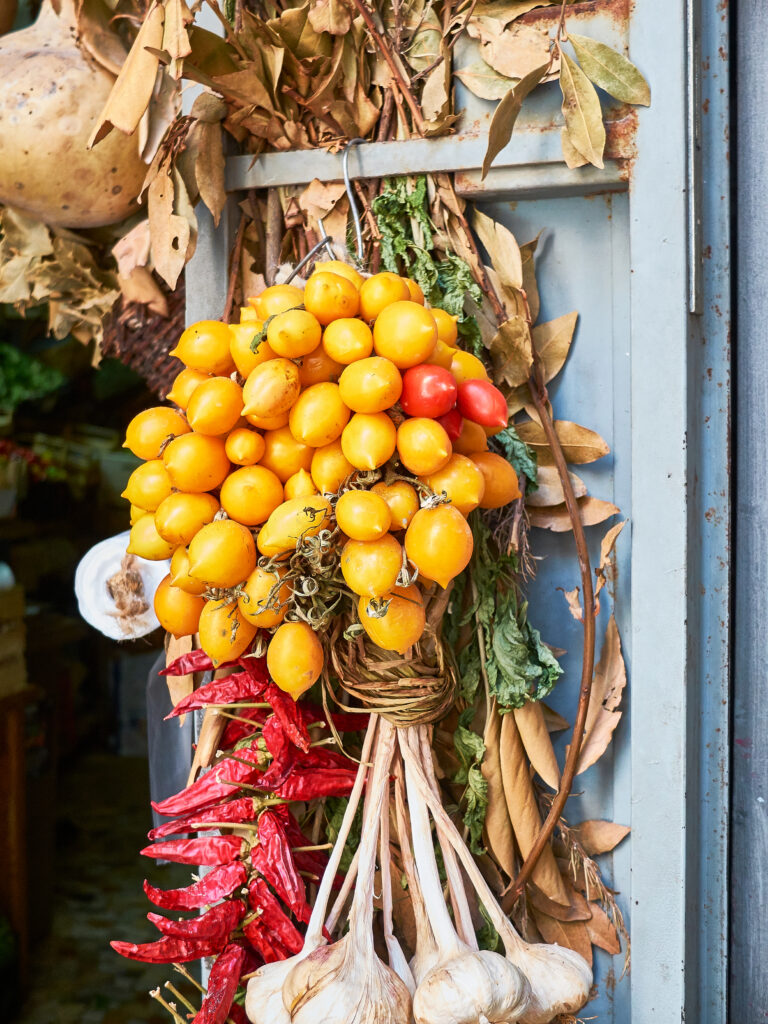 Let us start with the symbol of our roaring but elegant Dolce Vita: small, perfect, bejeweled Capri, an island that even the ancient Romans loved. Its piazzetta is where true Hollywood stars of the golden age would lounge having their aperitivi, and nothing compares with a stroll along the Belvedere di Tragara, with its views on the faraglioni and the elegant villas lining the road. But Capri is not perfect only for those who dream of glorious and glamorous times, because here you can also visit important archaeological sites. Among them, the most outstanding is that of an ancient villa. As I said, our feisty ancestors adored Capri and the Costiera, it was their "home away from home." The rich and famous of the Empire all had beautiful villas along the Amalfi coast, where they enjoyed relaxing holidays in the company of their friends, eating fresh, juicy local produce and drinking locally made honeyed wine. 
This is, in the end, the land of Pompeii, too. A city, that, in the year of its destruction, was among the wealthiest in the whole Empire. A city filled with villas, theatres, and stores, that built its wealth on the production and export of wine, as well as garum, the tangy fish sauce the Romans went crazy for. Speaking of which, history buffs – especially those with a penchant for Classical times – will definitely want to try Cetara's own colatura di alici. Colatura is a traditional fish sauce, obtained by letting anchovies macerate in salt. Why do I mention it here? Because colatura is considered the heir of garum, for which Pompeii, which is just a stone's throw away from Amalfi and Positano, was known throughout the Empire.
Let's delve into the knitty-gritty of making colatura: the procedure is long and it requires months to be brought to completion: it all starts with the selection of the best anchovies fished in the Salerno gulf between March and July; they are, then, cleaned, heavily salted, and layered in a container for 24 hours. Afterward, they are placed in terzigni, special oak wood containers used exclusively to make colatura, alternating a layer of fish and one of salt. Terzigni are then closed with a wooden disc, topped with something heavy. After a few days, the object is changed with a lighter one to decrease pressure. 
Then, the magic happens: because of the pressure caused by the weight placed on the terzigno, and the natural maturation of the anchovies, a savory liquid forms. It is collected every day or so, placed into glass bottles and then left in sun, so that water evaporates and a thicker, tastier product remains. The procedure goes on until the end of October or early November when the collected liquid is filtered and bottled. Cetara's colatura was used initially to dress vegetables, but then became a staple for pasta, too, especially on Christmas Eve, a day when Catholics traditionally do not eat meat.
Let's leave Pompeii and Roman times, to return to the modern-day Costiera. What about a walk in Amalfi and Positano? Once upon a time one of the country's bravest and boldest sea powers, Amalfi is a little jewel that has been loved by the greats of literature, music, and art: Henrik Ibsen, Richard Wagner and Gore Vidal are only some among the many famous artists who loved this town. 
The first settlements in the area where Positano stands today can be dated to prehistory, but it's in Roman times – again! – that the town came to be a center of high-end tourism, just like Capri. Just like Amalfi and Capri, the connection of this charming village with the arts is strong: in 1953, American Nobel Prize John Steinbeck wrote an essay published in Harper Bazaar, where he described Positano as "a dream place that isn't quite real when you are there and becomes beckoningly real after you have gone." 
In case you don't feel inclined enough to pack your bags yet, I have some more interesting things to tempt you with. But to do so, we need to move to the kitchen. 
Is there anything more cheerful that the yellow of lemons? Indeed, blue and yellow are the colors of the Amalfi Coast! And what aromas in the air! I don't know you, but speaking of Amalfi does bring to my mind the fresh, sunny scent of lemons. Costa d'Amalfi lemons are like no others because they grow here and the soil, sun, and sea breeze of this part of the world makes them special: that's why they have an IGP denomination, in the end – it means that only lemons grown here can be called Costa d'Amalfi. 
We are very familiar with them because they recur so often in photos and postcards of the Costiera, but they are also a traditional decoration on local pottery and, of course, a staple of local cuisine. Lemons were introduced in the area in the 11th century by the Arabs, at a time when people were looking for the right culture to grow on the area's steep hills: that's when farmers began creating the terrazze, or terracing, to which they have been tending with love and care since, so much so they are known today as giardini, gardens, because of their beauty. For a great part of the modern period, from the 15th to the 19th century, Amalfi lemons were exported across Europe, because their very high content of Vitamin C made them a good antidote for scurvy. Amalfi lemons are called sfusati because of their long and slender shape and are known for the deep aroma of their skin, which makes them perfect to prepare liqueurs and desserts. They are also very juicy and with a very small number of seeds.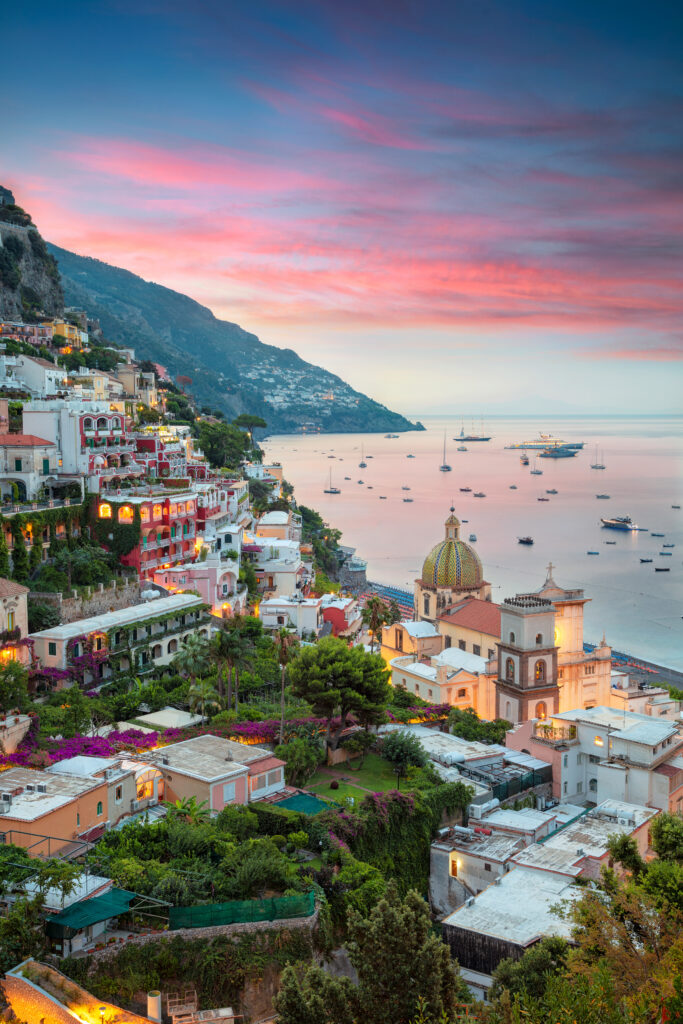 Up to now, in our little journey through the places and flavors of the Costiera Amalfitana, we haven't moved very far from the sea. But there is a lot to see and experience inland. For instance, did you know that chestnuts are a traditional culture of the area? Yes, chestnuts! When I think of them, I think of the mountains and green, alpine woods. I know that's not entirely correct because chestnuts are a staple in the cuisine of regions where there are no Alps – like in Tuscany, but they do have the Apennines! – but who'd have guessed they were a traditional product of the Costiera Amalfitana? The mountainous area between Scala and Ravello has been known for its chestnuts since the 11th century when Benedictine monks likely brought them to the region.
And if we look at local cuisine, it's easy to see how this humble fruit is a true part of tradition: from soups to tarts, from castagnaccio and cannoli all the way to chestnuts zeppole and roasted chestnuts, the recipes made with them are numerous.
But we could not speak and write about this corner of Italy without mentioning its queen, the tomato. Here, we find the pomodorino del piennolo, which is considered one of the most ancient cultivated species in the area. Just like another traditional cultivation, that of lemons, pomodorini del piennolo are grown on hill terraces facing the sea. The deep red, small and sweet fruit is often kept hanging in large bunches called scocche or 'nzerte. They are so famous that you can even find them represented in presepi Napoletani. They are very tasty and fragrant, so they are perfect eaten raw, maybe on a good slice of fresh bread and some extra virgin olive oil.
What an amazing place our Costiera is… so many things to see, so much culture to take in and food to try. You know what, I'd love to visit again: it's been a while, since that school trip when I had the best pizza of my life. Should I get tickets for our sweepstake, too?