I can recall more than one incident of tap-tapping my foot on Italian pavement, repeatedly checking my watch as an exasperated sigh escaped my lips. The orario (schedule) said the train was to depart at 13.15 – where is it? More than once, I've twisted my head, owl-like, in a trattoria as I searched for my waiter, struggling to squelch rising impatience …where is il conto (the check), per favore e grazie?
For many Americans, patience is far from being a virtue. Not to shirk personal responsibility, but society primes us to view anything less than perceived efficiency as too slow. We have expressways to get us around quickly, speedy do-it-yourself checkouts in grocery stores, fast food joints on every corner, computers and devices that whisk us about at lightning speed…all feeding and fostering our need for instant gratification. It can be exhausting.
It's hard to loosen that mortal coil of impatience that is practically an expectation in our culture. For the American caught in an endless love affair with Italy, however, learning the art of pazienza (patience) rises above desired self-improvement: it becomes necessity.
The beauty of travel is wrapped around immersing oneself in a different culture. It's a sad fact, though, that many hang on to the mindset of wanting things "like at home." How I've cringed while waiting my turn at the espresso bar as I've overheard a tourist cackle, "I want real coffee…not that little cup!" I extend the barista my best "I'm sorry" face and fight the urge to offer the offenders a quick lesson on reveling in a different culture. To genuinely enjoy the full benefits of the essence of Italy, accepting cultural norms with Italian-style patience can mean the difference between unrelenting frustration and memories that dreams are made of.
Piano, piano…take your time…what's the rush? Such a favored saying in Italy, and a reminder I've been offered by well-meaning Italian friends. It's a good one. Life in Italy, whether there for a week, a season, or a lifetime, begs us to slow down, to savor. Afterall, isn't that one of the culture's greatest appeals — an existence that accepts the daily flaws and frustrations of life with the calm anticipation that most things are not going to go according to plan? Accepting these things, even embracing them, is a virtue Italians have seemingly mastered. I suppose with several thousand years of practice, it's doable!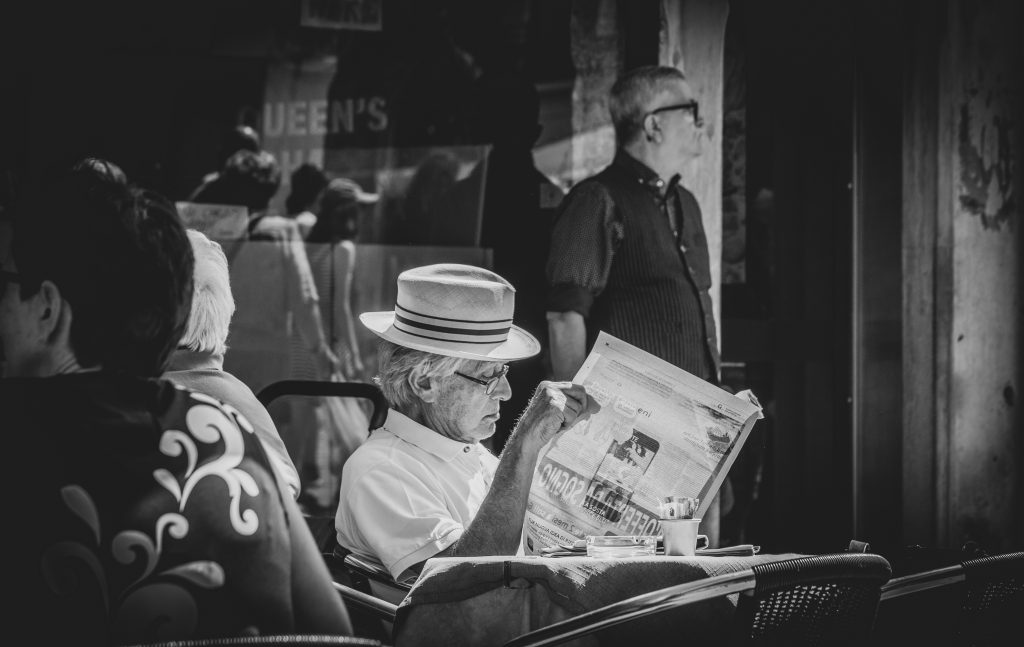 Existence on the bella peninsula has always had its challenges. Although much tamer in comparison to days of old, contemporary life offers up plenty of practice for refining la virtù della pazienza. Tasks that would cause palpitations in most Americans if carried out on an Italian timeline bring nothing more than a shoulder shrug to the Italian citizen. It might take two months for Zio Luca to get his birthday card? Nessun problema. Still need that marca da bollo (tax stamp) on your government document? It might…or might not…get an inky "whomp" in time, but… va bene. What about the aperitivo scheduled with un amico at 5:00 pm? Show up at 5:15 and there's still time to kill before he arrives. And so it goes – life moves on at a pace and in a manner that escapes control. Hanging on to harried and hurried only delays the happiness found in fully appreciating the Italian lifestyle, idiosyncrasies and all.
Italian culture is certainly not going to change to accommodate any of us, nor should it. It's as if expecting Alfredo sauce to appear on a menu… heaven forbid. Learning to accept, even relish, the imperfections is where the art of patience can be assimilated and embraced as a gift from the world's (in my opinion) most beautiful country and culture. It requires concerted open-mindedness, though, to accept that maybe, just maybe, it's okay to take two hours to savor lunch rather than push down a burger while finishing errands. Efficiency isn't part of the slowed-down equation.
My early travels in Italy taught me this lesson over and over again, and finally…I got it. Waiting for that delayed train gave me time to pause and take in the buzz of the stazione ferroviaria (train station), to observe and interact with people from all walks of life in transit just as I was that day. How many times did a wrong turn made in haste lead me down a path to some fabulous discovery of a small village or scenic journey I'd have otherwise missed? Not only is learning this virtù italiana a character-building experience, it's also the inheritance of a lot of unexpected joy.
Slowing down, practicing the art of patience – it's a wonderful slice of the Italian piano-piano experience. Yet as it goes with many rules, exceptions do exist! There are no road signs designating "Leave your patience in the trunk;" however, any experience on an Italian autostrada will spotlight a marked decline in virtuosity once behind the wheel. It's all about speed, baby; you'll learn a few new hand signals if you haven't quite made the shift into high gear. I've found parking lots suffer a bit of the same malady – perhaps the spill over from coming off the autostrada and easing back into la vita normale (the normal life) before that patience reengages?
Impatience with tourists is another exception I've noted here and there, yet I typically find myself feeling the same angst…such as with the aforementioned coffee bar bungle. Afterall, it is difficult to fault anyone's tolerance, no matter the country, when visitors buck the system and expect it to work according to their agendas. Cue resentment and aggravation on both sides!
Some aspects of Italian culture will never make sense, but that's not a problem given us to solve. It's an unspoken deal, a beautiful trade-off of acceptance of imperfection and efficiency for the exquisite beauty of the Italian way of life. And while minor irritations will inevitably still occur, the cure is easily found. Find a quiet spot and settle into the whispers of an ancient piazza; spread a blanket under dancing clouds on a vine covered hillside; raise a ruby-glass toast to piano-piano…to finding the perfect fit (without throwing a fit) for your own brand of patience Italian-style.