Call them as you like: naps, power naps, or afternoon naps… those 30 minutes of postprandial rest are a sine-qua-non daily feature for many people around the world, but perhaps no one appreciates them and made them part of their culture as much as the people of the Mediterranean and the South Americans.
For way too much time, the unfair and rather offensive joke that we napped in the afternoon because we were lazy made the rounds in other countries. Truth is that, as it is easily noticeable, the afternoon nap is more common in areas of the globe where the hours after lunchtime can become significantly hot. So they were, at least in their earliest years of existence, the result of the sheer necessity to stay away from the scorching sun during the warmer part of the day.
But it's also down to digestion, of course, and how it can slow us down and make us a bit hazy for some time after lunch. In Italy, we love afternoon naps, so much so that, still today, store opening hours in most of the country are set around the idea everyone takes them: they close at lunch and then open again around 15.30 or 16.00 (although this is no longer that common in cities).
Depending on which part of Italy you are from, you may know it by a different name, but everyone understands words like sonnellino, pisolino and the Roman pennichella. The etymology of sonnellino is not that hard to understand: it comes from Italian word for "sleep," sonno, and it means "short sleep," so… just what it is, really.
Pisolino is more interesting linguistically. It should come from the 2nd century BC Latin verb piso, which means "to grind." In later times, bakers from the Tuscan city of Pistoia would use its diminutive pisolare to indicate the partial grinding of wheat. Linguists believed the connection between the verb and the action of sleeping may be onomatopeic, as the sound of pisolare resembles that of a person snoring. In Italy, we also use the sentence schiacciare un pisolino, which literally means to "press a nap" or "stump over a nap." Apparently, the locution comes from Renaissance Tuscany, where goldsmiths used to place liquid gold in molds to cool, a procedure known as stiacciare, a verb that closely resembles "schiacciare." And because, while it happened, they could rest and take a little nap, the action of stiacciare got closer and closer to the idea of napping, hence "schiacciare un pisolino."
In Rome and central Italy, you'll hear often the word pennica or its diminutive pennicchella. The word comes from the Latin pendiculo, which translates as "to hang" or "to be suspended." The term, therefore, likely refers to the typical position of a person's head when they fall asleep on a chair or an armchair, their head "hanging" on their shoulders or on the back of the chair itself.
Our pisolini or pennichelle, we have said, always happen in the afternoon, usually after lunch. You know the drill: you eat, then suddenly your eyelids get heavy, your mind unfocused and the need of resting your head on the office desk "just for a couple of minutes" almost becomes unbearable.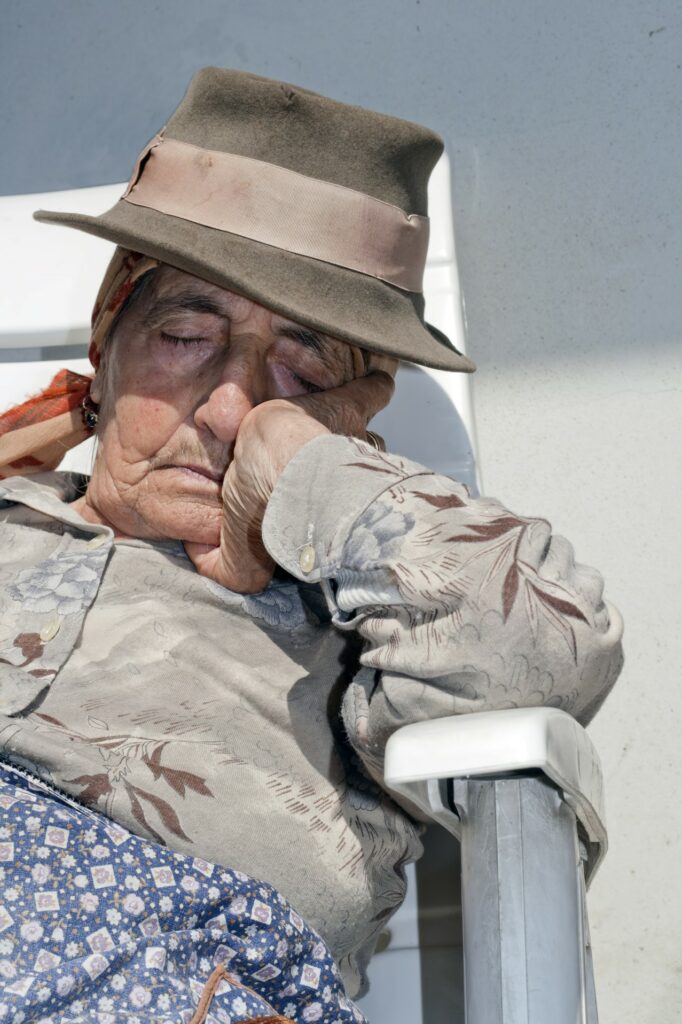 Some years ago, British researchers found out that the culprit of our sudden need to take naps after eating is no other than …blood sugar. Indeed, it seems that high levels of glucose in our blood can lead the brain cells in charge of keeping us awake and alert to, quite literally, take a little nap, which means we need to take one, too. Neurons in the hypothalamus produce a protein called orexin, which regulates the sleep-wake cycle in humans; these neurons are naturally less active during the night, but in some circumstances, they can go awry and do the same during the day.
By exposing neurons to small increases in glucose levels, just like those we'd experience after eating, it emerged that even the tiniest rise of sugar in our blood can "turn off" orexin-producing neurons and make us sleepy. The connection between glucose and sleeping is also visible when the opposite happens: for instance, when levels of glucose are particularly low in our blood, like when we are hungry, orexin-producing neurons are more active, and that's why we usually can't sleep when we need a sandwich and glass of milk.
According to the already-mentioned British study, which was carried out at the University of Manchester, all this can be explained easily with one word: evolution. Basically, the more awake we were when hungry, the more likely we were to go look for food. On the other hand, a full belly meant our survival was guaranteed – at least for a while – and we could rest.
It's not all, because apparently there is a connection between orexin-producing neurons' response to glucose and obesity, because they also control appetite and metabolism and, if they malfunction, they may induce weight gain.