Italians who arrive in the United States and end up starting restaurants are a dime a dozen. But every once in a while, the journey taken by one Italian family is so memorable that it becomes the stuff of legends.
Such is the case with Commellini Estate in northwest Spokane, Wash., which opened as Commellini's Restaurant in 1941 on a 140-acre former chicken farm. From the beginning, it was a popular gathering spot, not only for Spokane's elite and powerful but also for visiting celebrities. Baseball great Joe DiMaggio and movie star Marilyn Monroe ate there in the mid-20th century; former president Dwight Eisenhower signed the guestbook.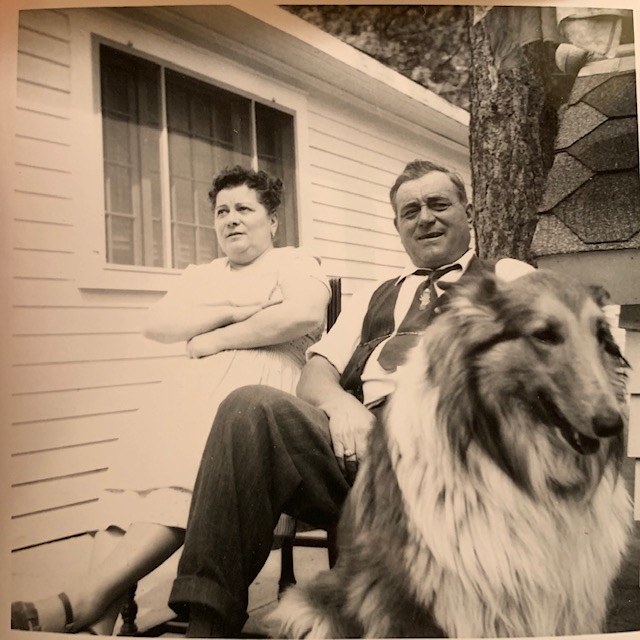 The story begins with Albert Commellini, who emigrated from the town of Staffoli, near Pisa, in 1904 at the age of 13. He found work in the railyards of Chicago, first as a water boy and then as a recruiter for the rail company. His work eventually brought him west to Washington State and he settled in Spokane.
It wasn't long before his shrewdness, hard work and entrepreneurial spirit allowed him to get several businesses off the ground, including an Italian import company. In 1923, having firmly established himself in Spokane, Commellini sent for his younger sister Elide, who was known as Leda.
When Leda arrived, she worked at a lunch counter while Commellini started buying up real estate, including hotel properties and apartment buildings. For six years, he owned the Ambassador Club, a lively dance hall that included a movie theater and 15 private dining rooms. It was rumored that Al Capone's brother Frankie came to Spokane in 1936 to check out the Ambassador, thinking it might make a good investment. The deal never happened.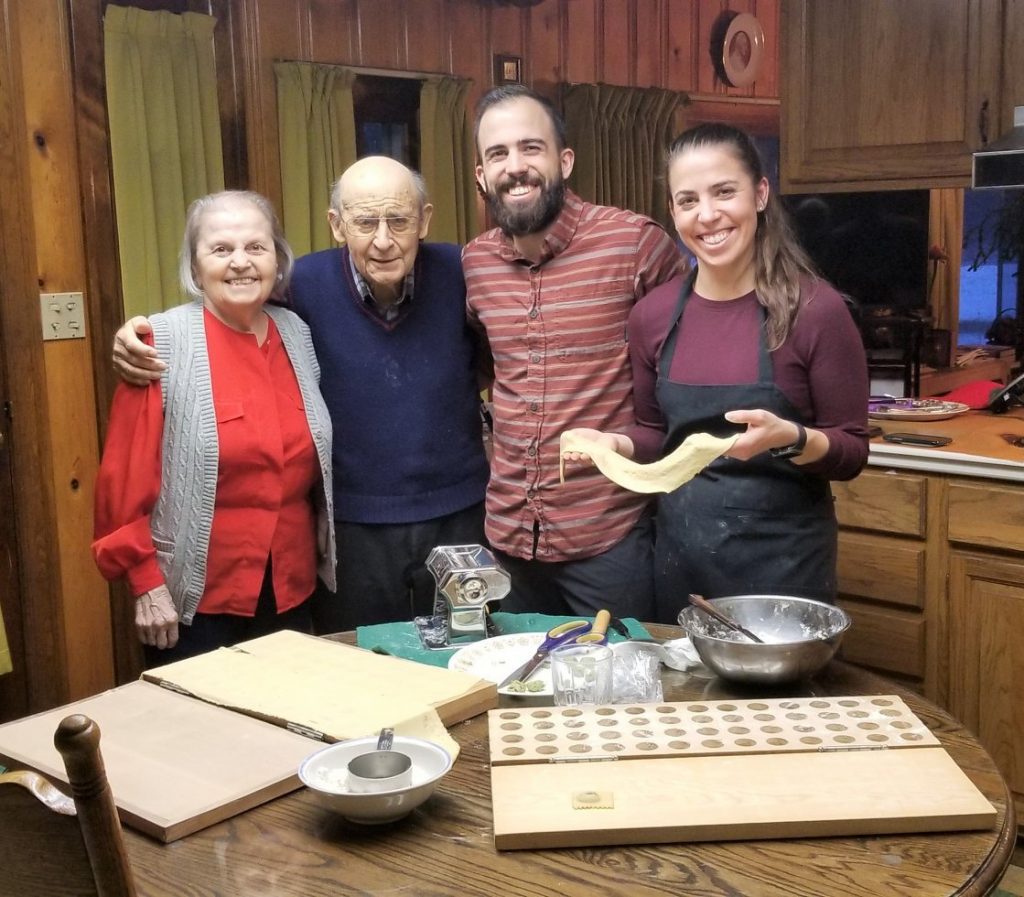 Prohibition provided the backdrop for some of Commellini's most colorful activities. At one point, he was sworn in as deputy sheriff charged with confiscating illegal alcohol. Ever the enterprising businessman, Commellini turned this into a lucrative opportunity. As the contraband was taken to the station house, Commellini hired men to carry it back out and resell it. It wasn't long before his venture was discovered. Luckily, he kept no records and the charges could not be proven.
Commellini had his humanitarian side, too. During the Depression, he opened his own soup kitchen out of one of his hotels in downtown Spokane. He continued to operate it for six months until Spokane County stepped in and took over operations. Commellini later ran for county commissioner in 1933 but lost.
In 1938, Albert and Leda purchased a chicken farm and built a house on the property two years later. Leda moved in, but she got lonely out in the country and soon started inviting friends and neighbors over to enjoy a meal. In 1941, Commellini's Restaurant officially opened its doors. Many of the early diners were regulars from Leda's lunch counter days, desperate for more of her chicken cacciatore. The siblings converted a small barn to a dance floor, added slot machines and installed a juke box.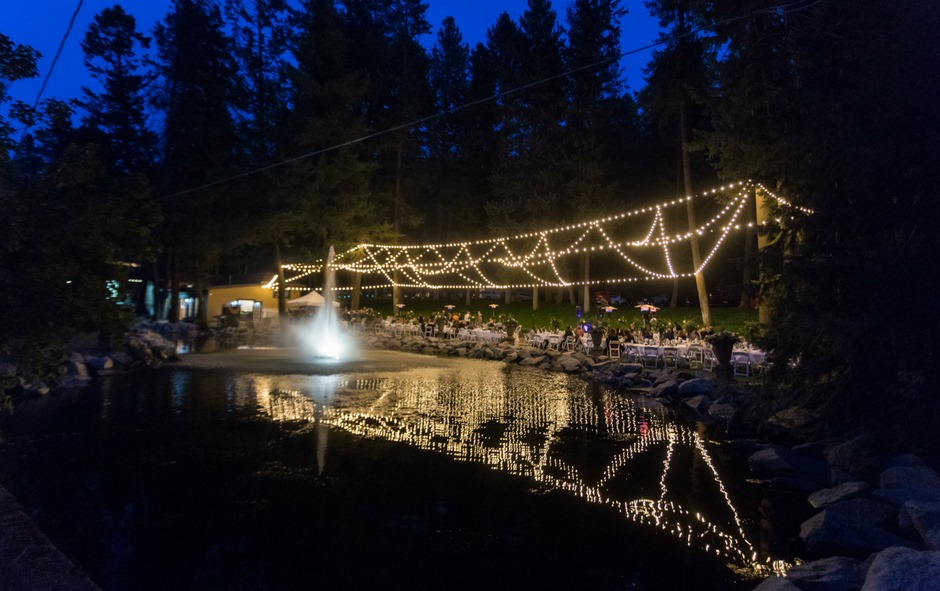 Leda was so proud of her chicken cacciatore that she would only use the highest quality poultry. When chickens became scarce during World War II, she began raising her own and installed a slaughterhouse where her employees processed 1,000 chickens a day for her restaurant to use and to sell the rest in town.
It was a good life and Albert and Leda encouraged other members of the family to join them in America. In 1950, their niece Gina came for a visit, intending to stay just six months. She began working in the restaurant as a dishwasher and took English lessons in her free time. Before long, she had set down roots. She went back to Italy in 1954 and encouraged her long-time boyfriend Mauro Seghetti to return with her. He did and they married in 1956 in Spokane.
Unfortunately Leda suffered a devastating stroke in 1977. She had been such an integral part of the restaurant that it was hard to see how it could survive without her. The family made the decision to give it up and leased the property to outsiders – an arrangement that lasted for 30 years.
In 2009, the Seghetti family re-opened as Commellini Estate, led by Gina's son Robert, daughter-in-law Lauri and their daughter Desiree. But there was a twist: the completely remodeled 2,800-square-foot building was now primarily an event venue. Restaurant dining was open to the public for special reservation-only dinners.
The family continued to honor their Italian roots. "We've returned to family recipes — or more accurately, hand-scribbled notes from our grandparents and great-grandparents," said co-owner Desiree Seghetti-Sulpizio. "Childhood in the kitchen with grandparents who witnessed the Depression and World War II taught me that every ingredient matters and, with a little creativity, nothing needs to go to waste."
The Seghetti's were on track to have a very busy 2020 until the pandemic arrived. Once again, the family had to pivot — and quickly. They began to offer curbside pickup and meal kits to-go, and beefed up their gourmet product line.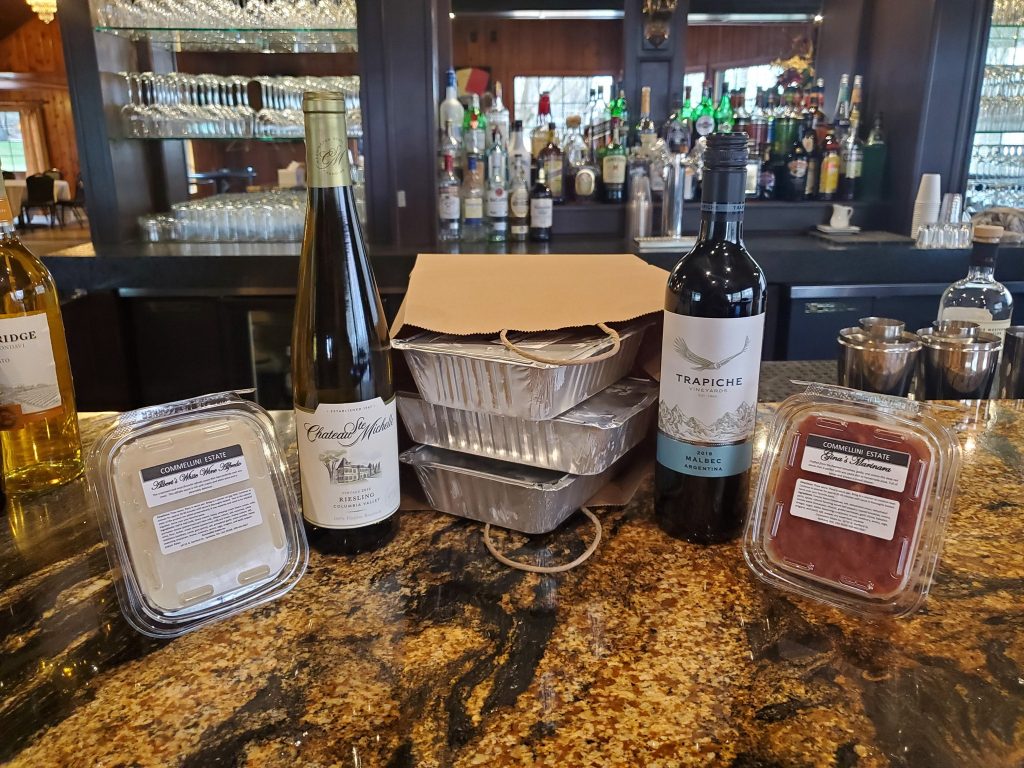 In mid-July, a new outdoor dining concept called Tavola Calda opened three days a week. Diners order at a counter and the food is delivered to several dining spots around the grounds – outside under a tent made up of 1,000 twinkling lights, on the patio, or on a blanket set up on the lawn. Leda's signature chicken cacciatore continues to be one of the most popular items on the menu.