"After the long but wonderful Mexican interlude, here I am in San Diego, the penultimate stage of the Ocean to Ocean RIB Adventure."
Sergio Davì announces his arrival at the port of San Diego with a message shared on his social media pages where almost 15,000 fans have been following his adventure, which began on December 15th from the Arenella port in Sicily. "It took me just 58.3 nautical miles and 2 hours and 30 minutes of navigation to cross the border from Mexico and enter the United States, " Davì commented. He began his journey five months ago aboard an 11-meter motorized dinghy, the Aretusa Explorer, which took him all the way to Los Angeles.
"With a total of 9,201.80 nautical miles, 519 hours and 32 minutes, an average total consumption of 3.5 liters/mile and sea conditions not always favorable, at 13.00 local time with the docking in Los Angeles in the port of San Pedro, I can finally declare the Ocean RiB Adventure is over!" Davì said. On Monday, May 23, he was welcomed by the Italian consul general of Los Angeles Silvia Chiave, andvice-consul Pietro Bellinghieri, as well as the whole San Pedro Community, who showed up with a delegation of fishermen from Terrasin, a small fishing village near Palermo. President of Suzuki Motor of America, Yamamoto, and vice-presidents Wahira and Blakely were also present.
"I extend an ample and heartfelt thanks to all those who, in various ways, made this ambitious dream possible, despite the many difficulties encountered since its conception. But I also want to thank each of you, who followed me with all your affection throughout the experience, never making me feel alone."
The ocean crossing made several stops, in Spain (Balearic and Canary Islands), Gibraltar, Cape Verde, French Guiana, Trinidad & Tobago, Curaçao, Colombia, Panama, Guatemala, Mexico and, finally, the United States. "Weather conditions were not always optimal. The passion for navigation and the sea, however, is undoubtedly the main ingredient of this umpteenth enterprise," Sergio told us. "The Atlantic crossing from Cape Verde to French Guiana was non-stop, and in general there was no shortage of unforeseen events and difficulties throughout the entire adventure: from the forced stop in the Canary Islands due to Covid and the sea conditions, which were often particularly adverse, and again the hijacking of the route in the Caribbean to escape pirates."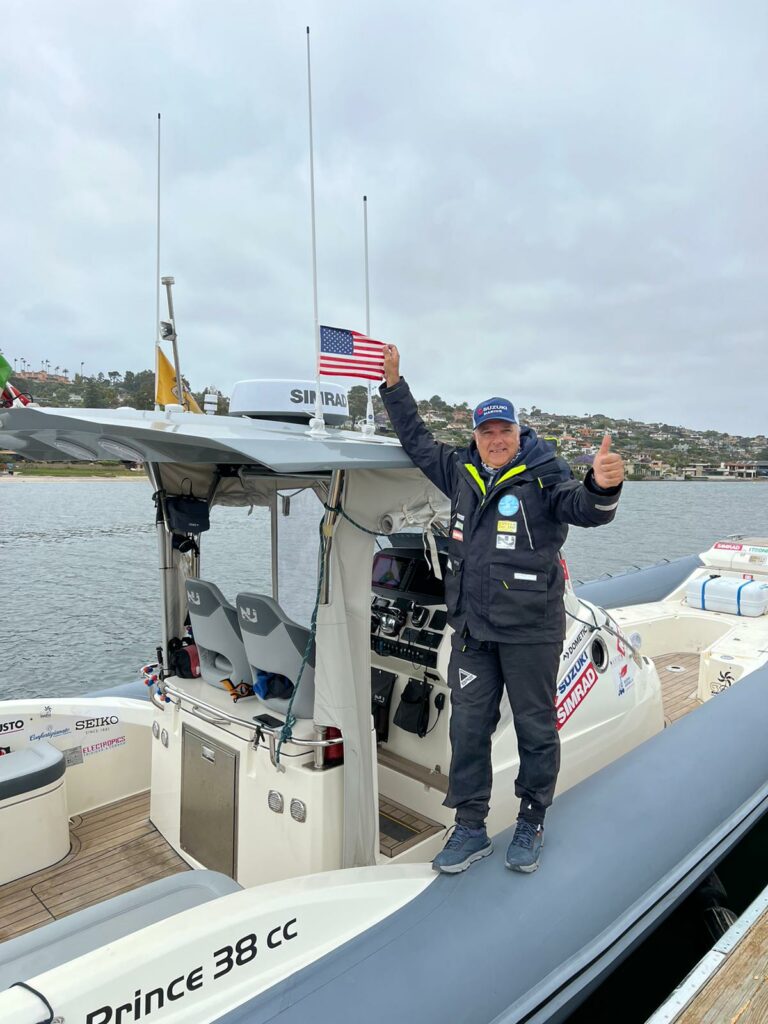 It was10 thousand nautical miles and about three months-long journey, which also saw some guests of honor onboard for a couple of trips, including Massimo Nalli (president of Suzuki Italy), Carlos Santaella Martinez (aftersales manager at Movil Motors Importador Suzuki por España), Ruben Rabadan Gallardo (corporate manager outboard marine division in Suzuki Motor de Mexico) and Stefano Germani (Financial Manager of I-Tronik).
Davì is a professional skipper and president of CiuriCiuriMare, anassociation dedicated to extreme adventures on rubber dinghies, recreational excursions as well as training in the nautical field. An expert in ocean navigation, Davì is the creator and commander of no less than five world-class nautical enterprises that have indelibly marked the nautical world, writing his name in history.
Davì embarked on the first of his raft crossings in October 2010, when he carried out the mission From the flowers of Sicily to the flowers of Holland Palermo-Amsterdam. In the summer of 2012, Davì decided he wanted to sail the over 4,000 nautical miles between Palermo and the Arctic Circle: it is the Nordkapp RIB Mission. In 2015, he attempted the crossing from Palermo to Rio de Janeiro aboard a 9m dinghy, a mission which, after almost a month of navigation and 1670 nautical miles traveled, ended due to an unexpected event.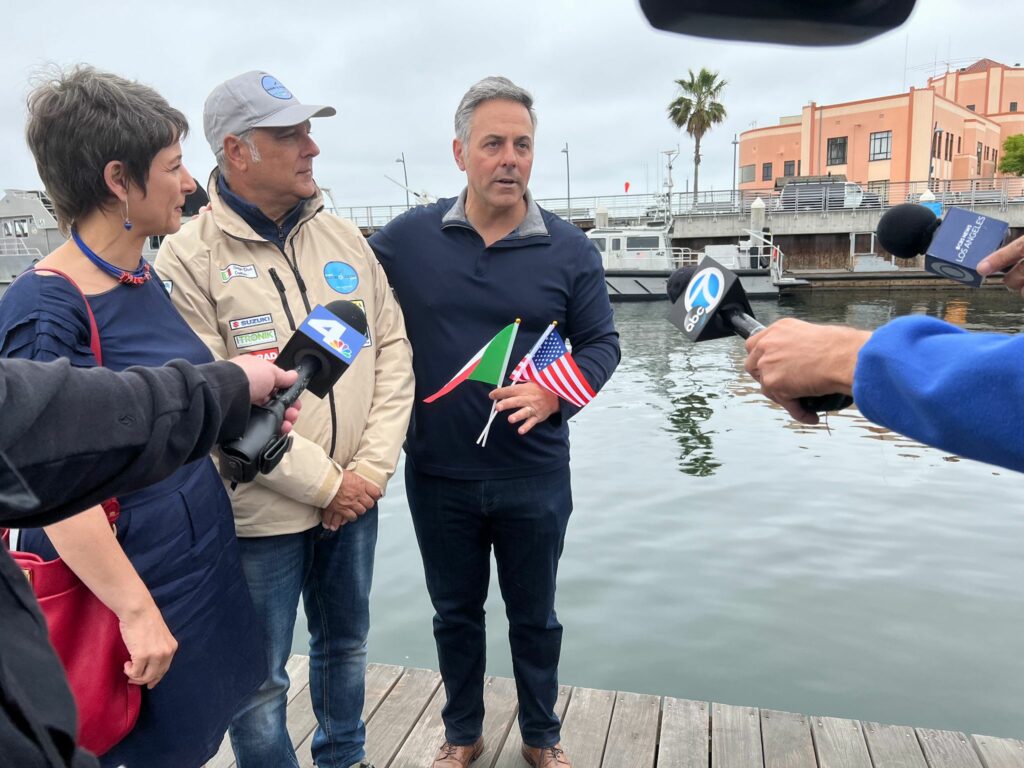 In June 2019 Sergio, Davì set sail from Palermo to New York. The Ice RIB Challenge was an almost 7,000 nautical miles trip, carried out aboard an 11-meter motorized dinghy with two 350hp outboards. During the three months of challenging and risky solo sailing, Davì endured prohibitive conditions, facing icebergs wrapped in fog, as well as adverse weather and water conditions, in one of the most treacherous seas in the world: the Labrador Sea.
But Davì's journey is much more than an ocean crossing: he named it Ocean to Ocean RIB Adventure, and his journey was also dedicated to ocean health issues. During the crossing, Davì collected seawater samples to detect the presence of microplastics and heavy metals, and will carry out the analysis of metal traces, focusing in particular on little-studied or specific geographical reference points. For this trip, Davì collaborated with the Experimental Zooprophylactic Institutes of Piedmont, Liguria, Valle d'Aosta, and Sicily to examine the dangers of ocean pollution on human health. "Together we will not only test the latest technologies available on the market, but we will promote a fundamental message for the life of all living beings: the sea is our source of life, without it we could not exist. The institutes gave me the opportunity to turn my own journey into a study and research experience, but also to warn the world we need to protect our seas and oceans," Davì concluded.