Dear Readers,
Labor Day will be celebrated in the US on Monday, September 6th 2021. In Italy, on August 8, Italy celebrated the Giornata Nazionale del Sacrificio del Lavoro Italiano nel Mondo, a national day to remember the sacrifices of Italian workers throughout the world. The annual celebration, instituted in 2001, also recalls the anniversary of the Marcinelle tragedy in Belgium, where on August 8, 1956, 262 miners, including 136 Italians lost their lives in a charcoal mine in the Bois du Cazier.
Italy's Minister of Foreign Affairs, Lugi DiMaio, said on this occasion that "Italian emigration around the world has always shown the talent, dedication and professionalism of our compatriots."
On December 6 1907, in a mine explosion in Monongah, West Virginia, 362 miners lost their lives, including 171 Italian migrants.
***
Labor for the early 1900s migrants usually involved a pick and shovel or some other dangerous or back breaking work. The Italians that came were usually very poor because those who owned land or were well off had already "trovato l'America." It is with pride that I note many of their sons and daughters– who often spoke no English upon entering kindergarten or first grade although born in America — were able to grow up and make a name for themselves in many different fields. Here are a few I have met at NIAF events through the years:
Albert Rosellini, former Washington state governor, served from 1957-1965.
Among his accomplishments were the Highway 520 "floating bridge," erected under budget and now named for him; the University of Washington Medical School, and cleaning up medieval conditions in state prisons, juvenile homes, and mental institutions. In the 1970s he tried a political comeback but was smeared with a "Godfather" image for his close association with an Italian American strip club owner. It ended his political career. He worked and drove until age 99 and died at age 101.
***
Ernest Borgnine, was born Ermes Borgnino in Connecticut, from northern Italian parents. His film career spanned over sixty years. His breakthrough role was as a sadistic sergeant in From Here to Eternity (1953). In homage to his heritage he played the lead role as an unmarried Italian American butcher in Marty and, later, as heroic New York Police Lt. Joseph Petrosino in Pay or Die.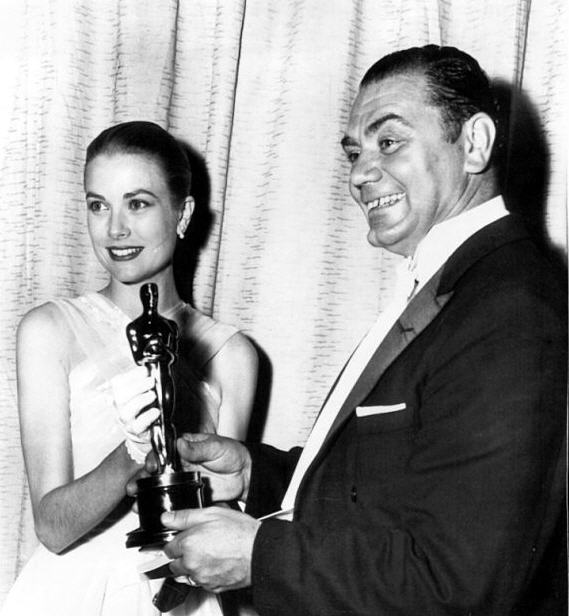 ***
Jeno Paulucci, was born Luigino Francesco Paulucci in Hibbing, Minnesota where his father Ettore had come to mine "red gold," the rich iron deposits discovered in the north country of Minnesota and Michigan. The iron deposits discovered in the late 1800s were a magnet that drew people from all over the world, many from places where they had learned the skills of mining. Ettore, for instance, came from the town of Bellisio Solfare ("Beautiful sulfur") in the sulfur-mining province of Pesaro, Italy.
Michelina Buratti was eighteen years old when she left her home in Bellissimo Solfare to come to the United States. In Hibbing, Michelina married Ettore Paulucci, her betrothed, who had come a year earlier.
Michelina and Ettore had a hard life for many years. The pay of an immigrant miner ran to $4.20 a day. Jeno parlayed his experience in a grocery business into developing canned Chinese food under the name Chun Kinng in the 1950s. He sold the company for $63 million in 1966. Two years later he pioneered the frozen pizza industry under the name Jeno's. He sold out in 1985 for $135 million.
In 1975, he and other Italian American activists founded NIAF, the National Italian American Foundation in Washington, DC.
***
Yogi Berra, New York Yankees and NY Mets catcher, left us on September 22, 2015 at age 90. Yogi Berra was also honored with a stamp by the US Postal Service this year, first day of issue June 24, 2021.
Lawerence Peter Berra was born on May 12, 1925 in St. Louis, Missouri, where his immigrant father was a brick-layer. Berra left school in the eight grade to work as a factory laborer and truck driver, but he always harbored a desire to play ball and spent his free time on the field. In 1942, Berra tried out for the St. Louis Cardinals, but was told he had no future in the major leagues. Not one to give up, Berra got a minor league contract with the New York Yankees, thanks to a former umpire who knew his catching and hitting skills.
In 1943, Berra played with the Norfolk (Virginia) Tars and slowly rose through the ranks of the minors. By 1946, he was promoted to the Yankees, and in an auspicious debut, hit a home run his first time at bat.
Berra was an outstanding runner and catcher. He played on the American League All-Star Team from 1948 through 1962 and was named Most Valuable Player in 1951, 1954 and 1955. He retired from playing in 1963, managed the New York Mets, and was elected to the Baseball Hall of Fame in 1971.