With the hot summer just a handful of weeks away, Italian towns and cities are about to face a surge of tourism, with visitors flocking to popular destinations in the Belpaese, from North to South. While this is certainly good news for local businesses and the economy, it is undeniable that, especially in the past decade, the ever-increasing number of tourists in our towns and cities caused issues and concerns, from overcrowding and congestion to damage to historic landmarks and infrastructure.
As a result, this year some Italian destinations decided to take action and limit the number of tourists allowed, in an attempt to preserve their cultural heritage and, we guess, the mental well-being of locals.
One of the most recent measures taken by Italian authorities is the imposition of a selfie ban in the town of Portofino, as reported by Forbes. The town, known for its picturesque harbor and colorful houses, has become a magnet for tourists looking for the perfect Instagram shot. Known, especially in the 1960s, as a hot spot for VIPs and La Dolce Vita, Portofino made it into the tabloids again in recent months, when the Kardashian clan visited to celebrate Kourtney Kardashian's wedding with Blink-182 drummer, Travis Barker.
However, all that glitters is not gold, because the increase in visitors to the town caused overcrowding and, at times, also damage to its historic landmarks. In an attempt to address these issues, the local council has recently imposed a fine of €300 for tourists caught lingering to take selfies in certain areas of the town. While the ban may seem harsh, it is necessary to protect Portofino's beauty and ensure a sustainable future for tourism. It is also important, some have argued, to ensure that all tourists can enjoy the place in full relaxation, because … we are not all selfie-obsessed, and spending the day avoiding people photographing themselves in the middle of the street can be rather unpleasant.
But Portofino is not the only Italian destination to take such measures. Bolzano, in Italy's northern region of Trentino Alto-Adige, has introduced a numero chiuso or "closed number" system to limit the number of tourists visiting the city, as reported by Insider. The system puts a cap on the number of holiday rentals available and requires tourists to book in advance. The city council is also considering limiting hotel rooms' availability and introducing a cap on how many tourists can enter the city each day. These measures want to preserve the city's cultural heritage and e the safety and well-being of its residents and visitors.
The Trentino region, where Bolzano is located, is also facing an invasion of tourists, leading to overcrowding and pressure on infrastructure. In an article by Corriere del Trentino, it was reported that local authorities are considering introducing a system of permits for tourists visiting popular destinations like Lake Garda and the Dolomites. It is hoped that this will help manage crowds and prevent damage to both natural environment and infrastructure.
But, as we said, this is nothing new, because the surge of tourism in Italy is not a recent phenomenon. For years, the country has been a popular destination for tourists from all over the world. However, the current increase in numbers — Italy has been recording an even greater influx of visitors than in pre-pandemic times — has put a strain on local resources: this is why some destinations have been taking a proactive approach to manage tourism and ensure a sustainable future for the industry.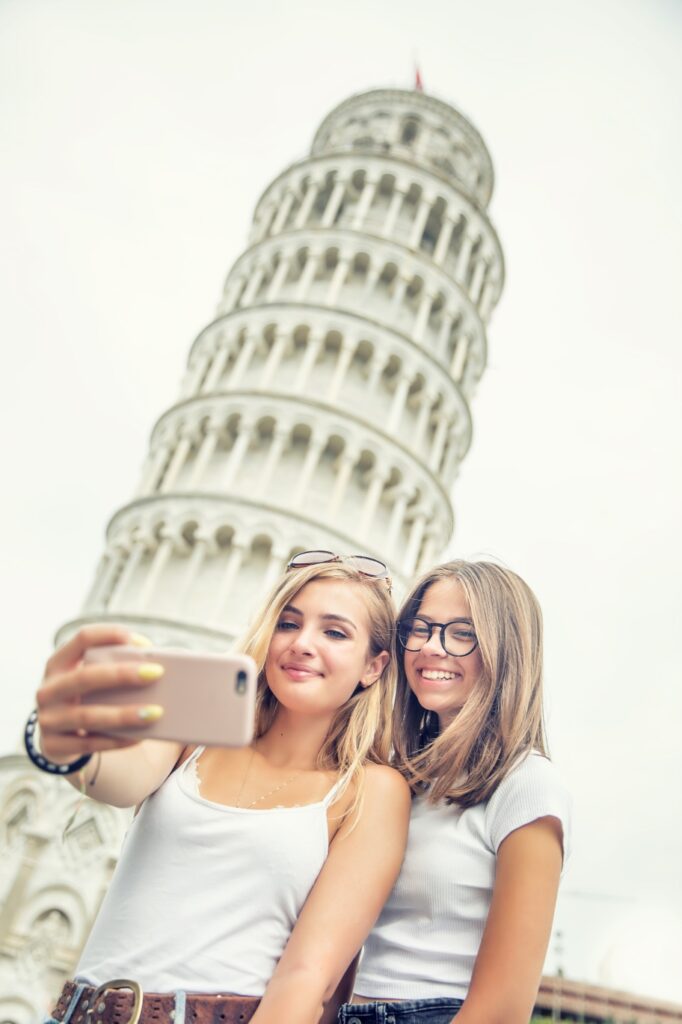 Certainly, many won't be happy about such limitations and many will complain about the inconvenience, but these interventions are indeed necessary to protect the country's cultural heritage and guarantee it can be enjoyed through sustainable tourism for many, many years to come.
In the end, it may just be a matter of thinking about tourism in a different way, something that we have already begun to do during those first months after the lifting of Covid-19 restrictions when we rediscovered the pleasures of slow tourism and raveled in the beauty of little-known towns and secluded locations. As reported by Wired Italy, some destinations have been exploring innovative solutions to manage tourism, such as using artificial intelligence and data analysis to predict and manage tourist flows. These solutions are aimed at improving the visitor experience while minimizing the impact on local resources and infrastructure.
Tourism is, undeniably, a major economic resource for Italy, but its surge did put a strain on local resources and caused damage to cultural and natural heritage sites: it is necessary, if we want to protect the country but also keep on welcoming more people — something we Italians enjoy and are quite good at, by the way! — to develop a type of tourism that is sustainable, and that doesn't harm the very things tourists come to see in the first place. Just like the authorities in Portofino and Bolzano, it's time the country gets proactive and works towards a common solution.