Starting a new job in the middle of the pandemic has been tough for many. Needless to say, it is as hard if that means moving overseas to take on the role as new Consul General.
Consul General of Italy, Sergio Strozzi, arrived in San Francisco with his husband, Simone, and his daughter, Caterina, at the end of May, a few weeks before the official kick off of the mandate on June 19th.
After serving as Counselor for economic-commercial affairs at the Italian Embassy in Budapest, Hungary, and as Consul General in Valona, Albania, Consul General Strozzi has embarked on a new journey, overseeing San Francisco and some states on the West Coast, among which Alaska, Hawaii, Idaho, Montana, Oregon, Utah, just to name a few.
Consul General Strozzi is the first in the family taking a job in diplomacy: he was born and raised in Alessandria, Piedmont, and got his Law degree in Turin, while he cultivated his passion for music, graduating in organ music and composition at the Musical Conservatory. Before getting hands on foreign affairs and until his diplomatic career officially took off in 2001, he worked as an attorney.

Consul General Strozzi, welcome to San Francisco. We read your biography and learned all about your previous experience. Yet, how did you end up in California?
After my experience in Albania, where I spent four incredible years, I went back to Rome and started working in the Directorate General for Resources and Innovation. Ultimately, I was the Head of Legal Matters and, last year, I was offered the opportunity to become the future Consul General in San Francisco. Frankly, nothing or nobody could stop me from saying "Yes"to this new adventure.
Is this your first time in the Bay Area?
Not really. At the age of 23, I traveled to the US to attend the World Youth Day in Colorado, thanks to Pope John Paul II. With some other folks in the group, right before the event took place, we spent time both in Los Angeles and the Bay Area. San Francisco won my heart right away, and keeps winning my heart every day.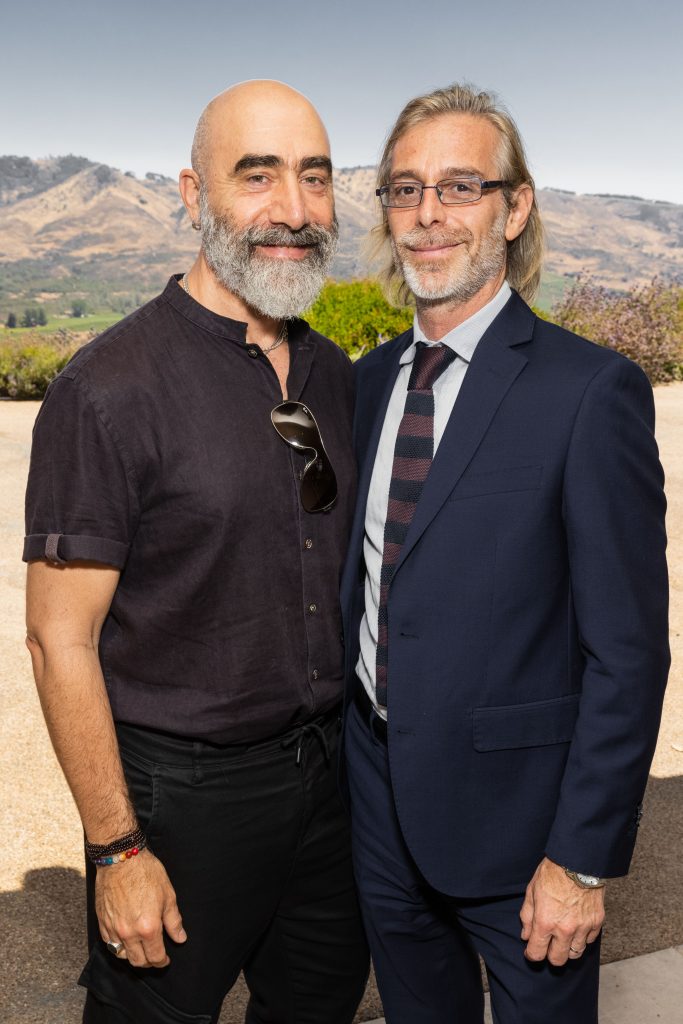 What have your first impressions been so far?
Easy enough, I find San Francisco an exciting city. I love its architecture, culture, and people. I love when someone asks me "How are you?". It shows the spirit of the city and of all San Franciscans. We haven't had time to enjoy it yet, as we've been doing all things typical of expats. We had to find a house, open a bank account, get all utilities up, and apply for an ID. And some of this stuff wasn't easy due to the pandemic and all the delays that came with it.
We all wonder what the average day of a Consul General looks like. Would you like to share yours?
Some may easily resonate with my 7am alarm, followed by an Italian breakfast with espresso and biscotti before taking the Muni to the Consulate. As soon as I step into the Consulate, I regroup with my team to plan the day and set our priorities. On one hand, I need to look at all the consular matters and deal with emergencies, including passports, parents' authorizations, as well as things for Italians in need. On the other hand, I have meetings to support our diplomatic efforts and interests. Every day is different and that's one of the best parts of this job. Just a few days ago for example, we gave Italian citizenship through marriage to some couples during an intimate ceremony at the Consulate. It was an emotional moment.
You took office exactly two months ago. What has your priority been?
My team and I have been working hard on all consular services, trying to get as much as possible done to address the community's needs and requests. I have to admit it is not easy, considering we are in a post-Covid era, with a backlog to clear.
How are you getting to know our community of Italians and Italian-Americans in the Bay Area?
Every day, I get to meet more and more members of the Italian and the Italian-American communities, alongside work meetings with Italian companies, school representatives, members of the academic world, and Consuls from other countries.
With Covid-19, many events were canceled or went virtual in the last year. Did you get the opportunity to attend any in-person events so far?
I was lucky enough to attend some amazing events, like the opening of the Refettorio Francescano and the soft opening of the Italian Innovation and Culture Hub. I was also able to watch Roberto Bolle's performance at the Festival Napa Valley, to attend the reopening of SFIAC at the Athletic Club, and the San Francisco Giants Italian Heritage Night at AT&T Park. I was also proud to see the current exhibit of Italian Immigration at the Museo Italo-Americano and the one on Pompeii at the Legion of Honor.
What's on the agenda for the next few months?
The official opening of the Italian Innovation and Culture Hub is taking lots of my time and energy. This is going to be the first hub launched by the Italian Government abroad. It will be a place for Italian startups that want to know Silicon Valley and get inside its ecosystem. It'll attract venture capital and operate as an incubator, with trainings and workshops. All this while the IIC runs its own programming focusing on Italian culture, language, and more. One of my other priorities is to improve the services we offer to our citizens here. We went through a difficult time, had to work limited hours and with a few people at a given time. Now, with everyone traveling again, we are facing a great number of requests for visas and passports. Our consular network includes twenty-seven thousand people. We are working to expand our team so that we can reduce the backlog and promptly address all their requests.
How do you envision the relations with the local communities?
I'd like to invest even more in all communities of Italians and Italian-Americans, it is important to keep this connection with the past. The contributions of Italians to the beauty and growth of San Francisco are well known and I am sure that its openness comes from Italian genes. Italy and Italians are open to the Mediterranean and the rest of the world, we strive to promote connections between people, we teach and learn from others — that's what makes us similar to Americans from this part of the country.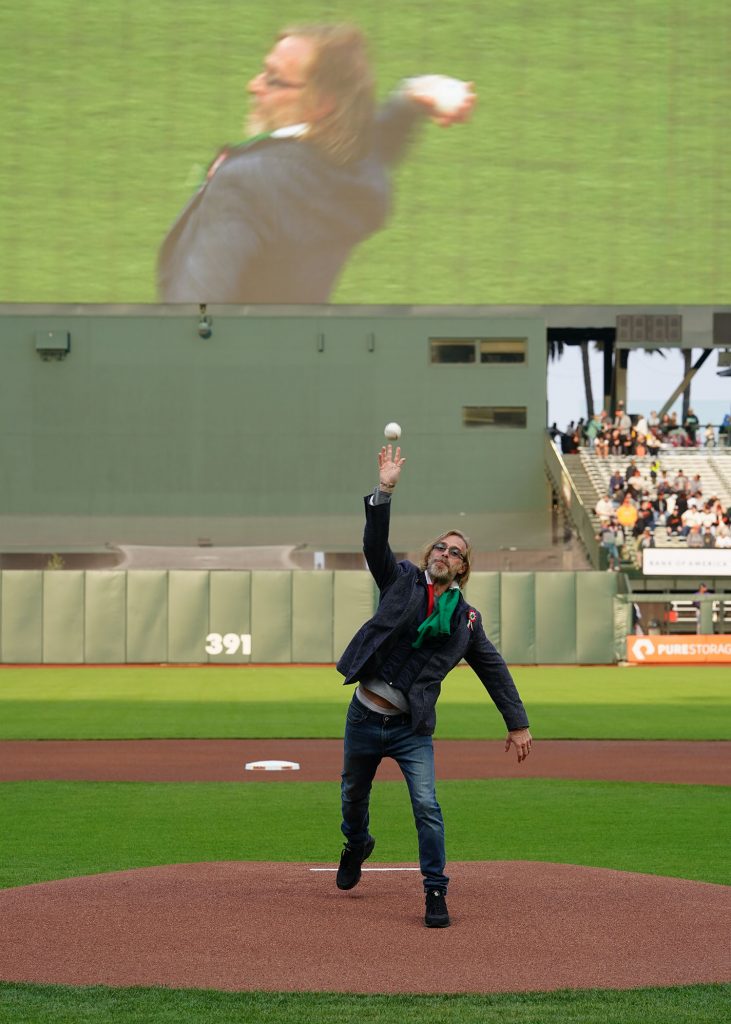 What's the project that you're looking forward to?
I'm looking forward to seeing more activities at the Refettorio Francescano, an Italian project that went global thanks to Chef Bottura. The whole concept of helping people in need is extremely important, especially with the pandemic and in a city like San Francisco, where homelessness is a real emergency. Additionally, I cannot wait to spend my first Italian Heritage Month in the Bay with my family. October will be a great moment to acknowledge the heritage of the Italian community and the impact on values like inclusion and solidarity.
It looks like Consul Strozzi is already fully immersed into American life…
I love walking around North Beach and the Castro, the vibe of both these neighborhoods makes a difference. I love Ocean beach, even during those foggy days. We do miss Rome, our family and friends, however San Francisco and its hills started to remind us of "i colli romani" and we like the food made by Italian restaurants. Italy overall feels less far than what's on the map. If we get to know as many people as possible among the twenty-seven thousand Italians from the network, we may feel less homesick for Italy.