It's been six years since the devastating earthquakes that tore through central Italy, causing death, destruction and pain. People lost their homes, their loved ones and, in many cases, their livelihood; they lost their community, their social network and their familial heritage. Perhaps nothing comes as close to the idea of total, complete loss as much as what the people of Amatrice, of Norcia, of Castelluccio experienced in those dramatic hours. And perhaps nothing symbolizes it better than the stark, heartbreaking image of the Basilica di San Benedetto's façade after the earthquake, a lone wall with emptiness behind, where just a handful of minutes before history, spirituality and devotion had filled the space with beauty.
A lone wall and rubbles. Nothing more. Many Italians, when looking at that image, felt lost. they felt a pang in the heart and a burden on the soul because that picture encapsulated the tragedy of our fellow countrymen and women, their sorrow, but it also represented a devastating loss for our artistic patrimony, something which belongs to each and every one of us, as Italians. It's ours, it's weaved into every fiber of our being, or so it should be.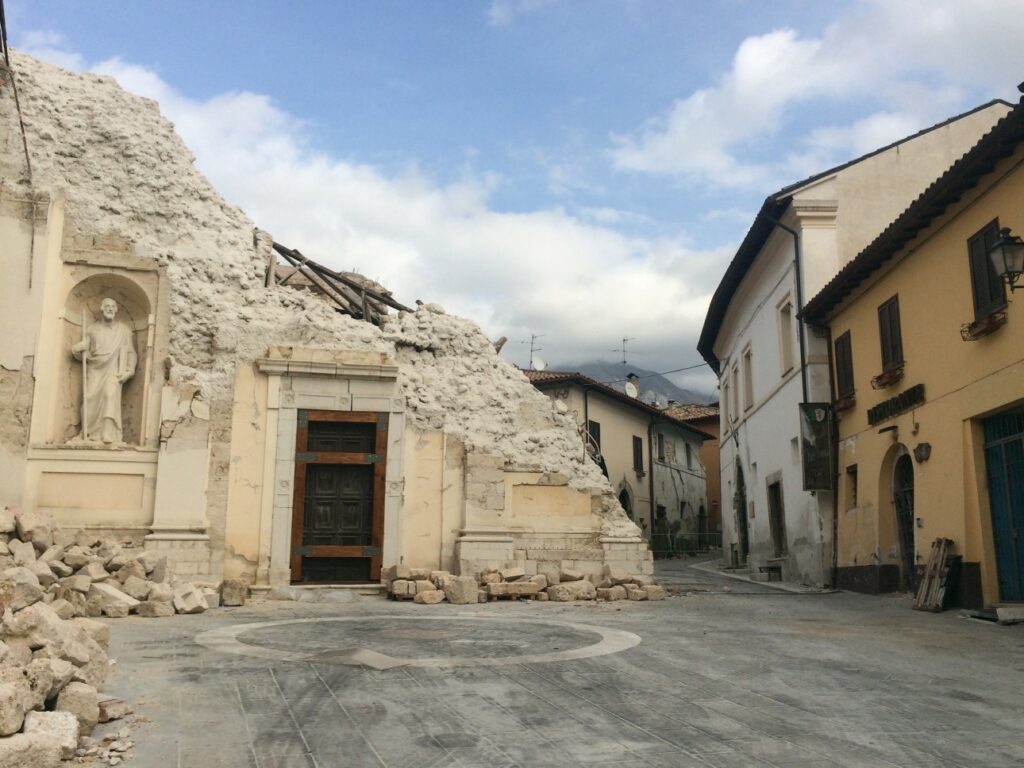 When reading it this way, it isn't surprising that the renaissance of the Basilica di San Benedetto has become the epitome and symbol of the city's own renaissance, an ode to resilience, a phoenix rising, a tribute to life and eternity. Emanuela D'Abbraccio, a conservator who has been working on the Basilica's reconstruction, said it well to La Repubblica, when discussing her work: "Recovering these stones makes me realize that life can take a lot away from us, but that it can also give it back. It's almost like a resurrection." D'Abbraccio has been working on the Basilica's restoration for a year and feels that its collapse was an enormous shock for the people of Norcia, because the church is an "integrant part of our social fabric," and its loss was bewildering for locals.
But, these days, the Basilica is alive, filled with people at work: truly like a phoenix, it's been rising from its ashes. Restoration and rebuilding began in December 2021 and should be completed by the end of 2025, although experts say we need to be patient: while it is nice to have a date to look forward to, it may take longer because of the extensive damage the earthquake caused and the painstaking work of recognition and cataloging of stones and masonry emerging from the rubble, which will then be used to reconstruct the building.
The process is divided into two phases, the first, which is undergoing and will last for a total of 30 months, will focus on the recovery of the architectural structure and is supervised by the Ministero della Cultura (MiC). The second phase, sponsored by Eni, one of Italy's most important energy companies, will take care of the restoration of all surviving artifacts and decorations: this part of the project should last 24 months. D'Abbraccio, who is currently involved in the recovery of all relevant architectural and masonry elements necessary to rebuild the Basilica, says it isn't an easy task, because many of these elements "are in pieces and we need to look for each section in different pallets, selecting them based on specific typologies: from pedestals to capitals. And then, there is the huge variety of materials that have been used in building and rebuilding the Basilica through the centuries, after other earthquakes." D'Abbraccio said that more than 4,800 pieces have been cataloged so far, some of which belong to older versions of the church.
There is still a lot to do, yes, but some important milestones have been reached already: the ancient crypt, for instance, has been fully restored, and a special covering has been put into place so that work can go on also in bad weather.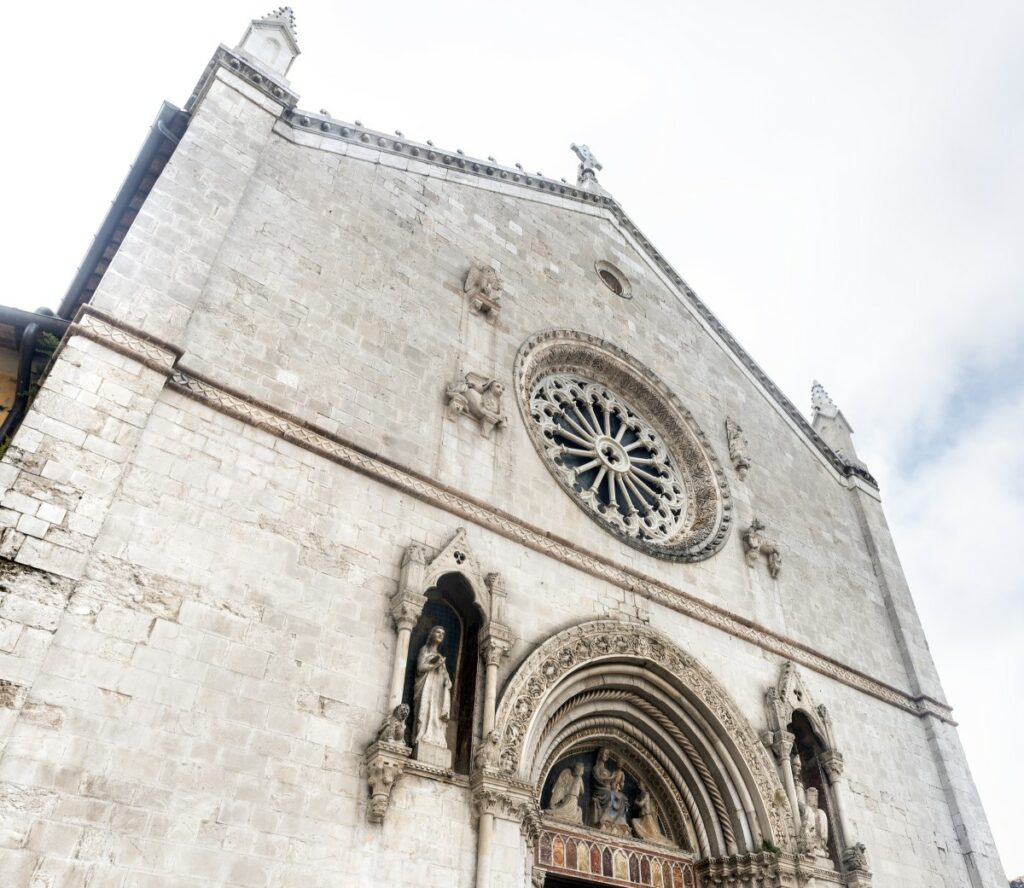 The project in its entirety will cost about 12 million USD, and it has been carried out with a tripartite focus: using original material for reconstruction, saving and reinforcing the parts of the structure that survived the earthquake and ensuring the new portions of the building are safe and strong so that they can potentially withstand the fury of another one. From an aesthetic and artistic point of view, it has been decided to remain faithful to the way the Basilica looked before its collapse, that is, to the look it gained in the 18th century. It has also been decided that all original frescoes and plasterwork that survived – we are talking about only 10% of the whole construction – will be integrated into the new structure but will be still recognizable as independent from its restored portions. These will be constructed following designs and using materials compatible with the originals. All figurative elements that were destroyed by the earthquake, from statues to high-reliefs, will be recreated in a simplified style, to avoid sheer imitation of the baroque details we've lost.
Essential is, of course, making sure that the "new" Basilica is strong and can withstand other earthquakes, should they happen. For this reason, some parts of the building that are particularly important for its stability – arches, ribbing and the belfry, for instance – will be built with bricks, which are lighter and more resilient than stone in case of a seismic event. For all other areas, recovered original stones will be used. The part of the old church that remained standing will be reinforced and secured.
And so, in as little as three years, the Basilica di San Benedetto – who, incidentally, is the patron Saint of Europe – may open its doors again, welcoming its people, as it has been doing for centuries. It isn't the first time this beautiful phoenix resurrects from its ashes and, just like every other time, its renaissance brings about that of the community it represents.