"I have spent my life in this corner. Sometimes when I spend a lot of time working in the back and my customers don't see me in the store, they get worried. When I arrived in the 1950s it was all countryside, there was no other store but only orange and lemon trees, just like in Sicily." The corner Rosario Mazzeo is talking about is the one between Lake Ave and Mountain St in Pasadena, where in 1960, in his early twenties, he helped his uncle expand Roma Market, a deli of Italian products that over the years has become a landmark for the many lovers of the food from the Belpaese.
Originally from Messina, Rosario arrived in the United States in 1950 and landed in New York from where he took a train to California, where his father's brother, who at the time had a small fruit and vegetable store opened in 1946, was waiting for him. "I did not want to come to America, but my father pushed me to go. Now I like it and this is my home, although I always feel Sicilian."
Rosario flanked his uncle and immediately began importing products from Italy. "There were no Italian products at that time. It was not easy to import them. Olive oil, pasta, cheese – these are things that have never been missing from my shelves all these decades. With time, then, I integrated and varied my offerings by including panettone, chocolate, panforte."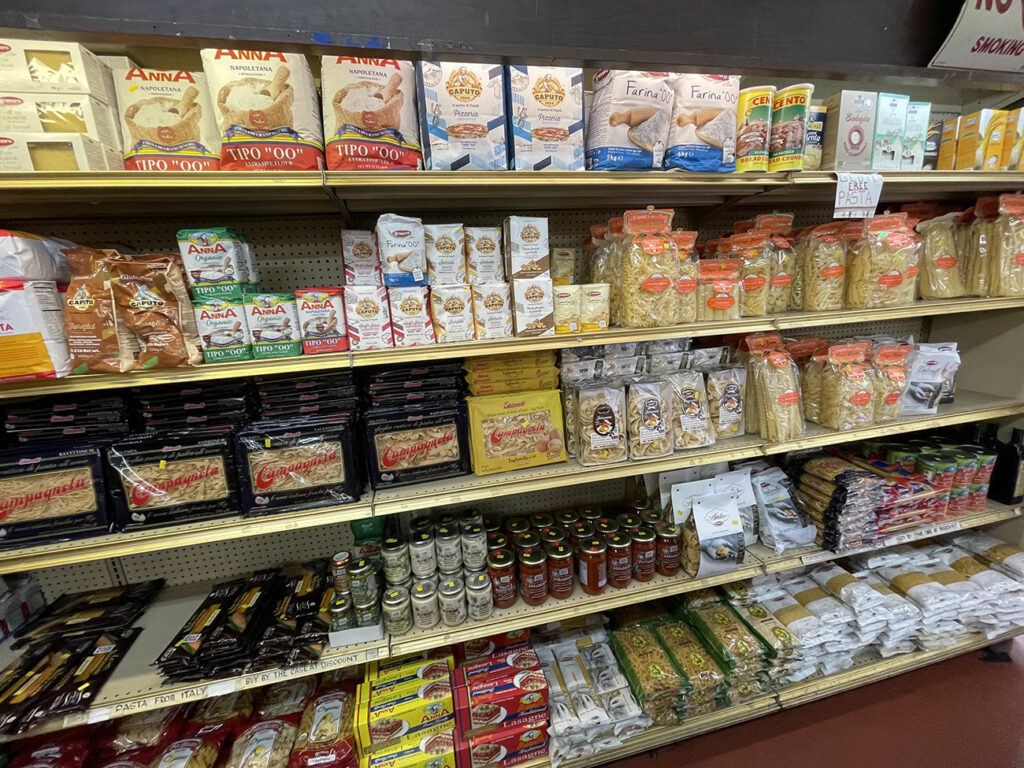 Rosario tells me how the clientele has also changed over the years: initially, his customers were only Italians, "but now it is the opposite, in recent times Italians are only 5%, the rest are Americans, Asians, etc. They all love Italian products. They especially love salumi, which I am the only one to have. Porchetta, guanciale, I have as many as seven different qualities of salami, and San Daniele ham."
And it was especially the cured meats that made his grocery store so famous. In fact, in 1959 his wine representative, after a delivery, asked Rosario to make him a sandwich because he was very hungry. "I had never made sandwiches before, it all started by accident," Rosario smilingly tells me, specifying, "I made him one with what I had, mortadella, capocollo, salami, and provolone, with a dash of olive oil. The next day he came back with other people and they asked me for the same thing. From there I didn't stop and now I sell 1,200 a day."
What has not stopped for decades is not only the demand for his sandwiches, which are strictly wrapped in thin pink paper, but also Rosario's tenacity: he proudly points out that he has never taken a day off and has been working seven days a week, without stopping, since 1950.
"When I go to bed to sleep, I always think about what I have to do the next day. I go in person to the market downtown, where they jokingly call me Mr. Roma, twice a week at 2 am, because I want to see with my own eyes what I buy; every night I go home at 8 pm. I never stop. When I'm not going to the market I get to the store at 4 am to sort the products, because deliveries come in. I close only on Christmas Day." And where do you find the energy, I ask? "If you enjoy what you do, time goes by fast. And then my workers are my family, they have been with me for many, many years: Federico has been working with me for 30 years, since he was 15, and Maria, at the cash register, for almost 25."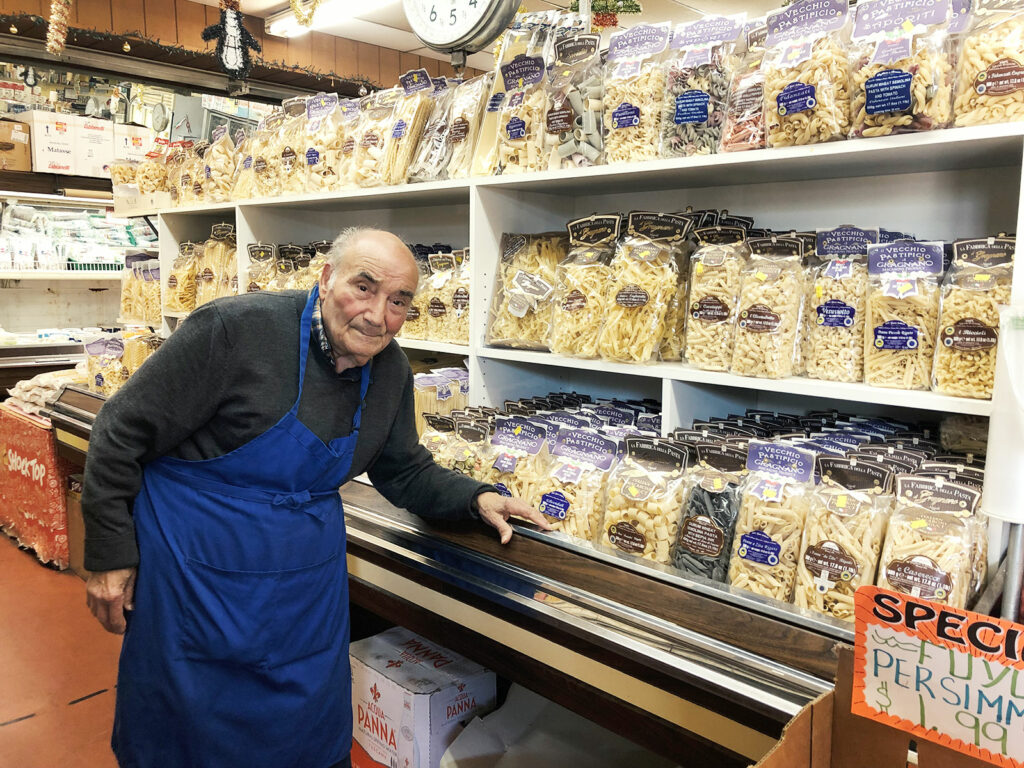 And the absolute, most satisfying thing for him? "Seeing new people come to buy my products because they heard about me. They even come from San Diego and Orange County." The reason behind this is undoubtedly related to another strength of Roma Market, which is the quality of the products. Among them, Rosario feels particularly proud of Gragnano pasta, which is made in Naples. "Only I have this special kind of pasta and do you know why?" He asks. "Because you have to pay before they make it and you have to buy a container, which costs $100,000, that's a total of 1,700 crates. I order three a year. It takes a month to make it and a month to ship it here. But when you eat it, you don't want any other kind of pasta." He assures me.
Before I leave, Rosario is keen to show me a plaque hanging near the front door, an award that the city of Pasadena wanted to dedicate to him and by which the mayor, Victor M. Gordo, declares Roma Market, "a Pasadena Legacy Business."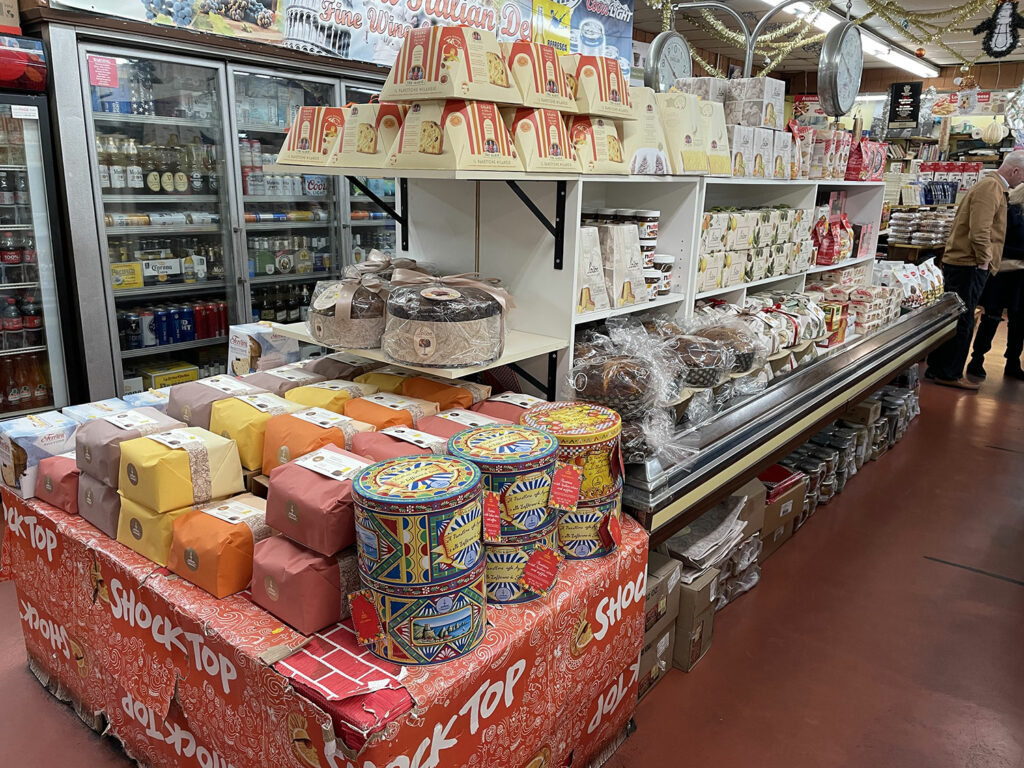 To whom would he like to dedicate such an achievement, I ask Rosario. "I grew up with my grandfather Rosario, not my parents. And he was a real businessman. I never went to school, not one day. I used to spend the day with him and his elderly friends; I was only five or six years old, and he always told me, 'Watch me and learn.' His job was to export all the fruit from Sicily, from oranges to tangerines, to Germany. He was my school; what I have become I owe to him."