The Festival Napa Valley reopened its door in the beautiful wine country after the interruption caused by the pandemic last year. Together with local artists, the programming brought one of the most representative Italian ballet dancers, Roberto Bolle, to California. A principal dancer at American Ballet Theatre from 2009-2019, a principal dancer étoile at La Scala Theatre Ballet, and a guest artist with other top international companies, Bolle is one of Italy's most beloved artists. Through the Roberto Bolle and Friends production, the artist brought on stage internationally renowned dancers, like Osiel Gouneo, Angelo Greco, Melissa Hamilton, Misa Kuranaga, and Skylar Brandt.
The event, held on July 23rd at Charles Krug winery, followed by the Patron Dinner at Raymond Vineyards, had the support of the Italian Consulate General in San Francisco, the Italian Cultural Institute (IIC), Dede Wilsey, Jan Shrem and Maria Manetti Shrem, Suzanne Deal Booth, Romana Bracco, Sharon and Michael Dixon, Pamela and C. Richard Kramlich, Kathleen Martinez Nazar and José Luis Nazar, Yurie and Carl Pascarella, Megha and Nirav Tolia, and Steven Volpe.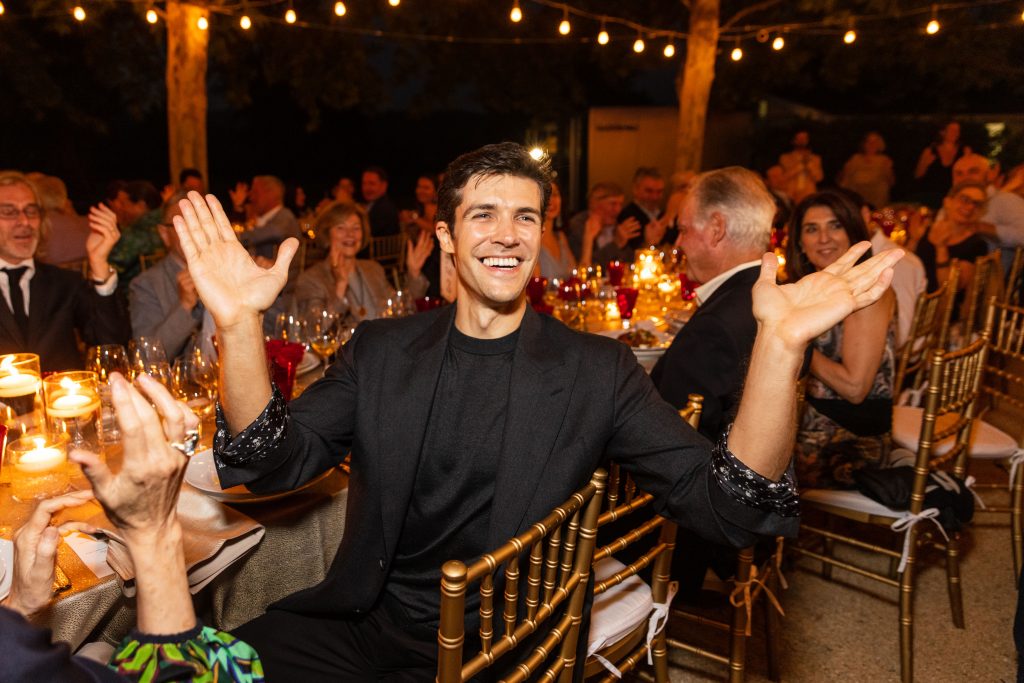 Annamaria di Giorgio, Director of the IIC in San Francisco, worked with all the partners involved to see the project come to life. And we can feel all her enthusiasm when talking about it: "Finally, besides all the roadblocks we faced in the last year, we were able to contribute to this event with some budget; we are very happy to have helped bring the best of the Italian Dance in the Bay Area."
Italian Consul General in San Francisco, Sergio Strozzi, attended the performance as one of his first official events, feeling all emotions and vibe of the occasion. "The Festival Napa Valley is one of the most important cultural festivals and events of the Bay Area", he said. "As Consulate General of Italy and the Italian Institute of Culture, we are honored to have supported it, together with the other Festival's sponsors." And continued: "After the pandemic emergency, hosting Roberto Bolle and Friends ballet in Napa means re-opening culture and starting to live again. With all the difficulties and so much sorrow, cultural events like this help people get back to normality. Roberto Bolle is also part of what we call Cultural Diplomacy, aiming at strengthening the relations between the US and Italy through cultural events and exchanges. For all these reasons, I was glad to attend the ballet in one of my first official activities as new Consul General of Italy in San Francisco. I am fully engaged to bring and have più Italia in San Francisco and the Bay Area in the future."
We talked to Roberto Bolle after he landed in San Francisco and we talked about many things, like his career, life during the pandemic, and more. Many are interested in learning about his career, however Roberto's life and achievements are part of history books by now. So, for this conversation, we decided to go straight into the present and his visit to California.
First of all Roberto, how are you doing?
To be totally honest, I am happy to be on stage again. Last months have been tough for everyone and especially for artists. It has been a dark time for us all, I am just getting back to the first performances after the pandemic. Needless to say, it was hard to keep myself fit and at the top. It was challenging to find those feelings we were used to, to have a goal in life and willing to work towards it. Now, with some tours around Italy, like Rome and Verona, I found motivation again. I am thrilled to be back on stage, feel it and feel the audience again.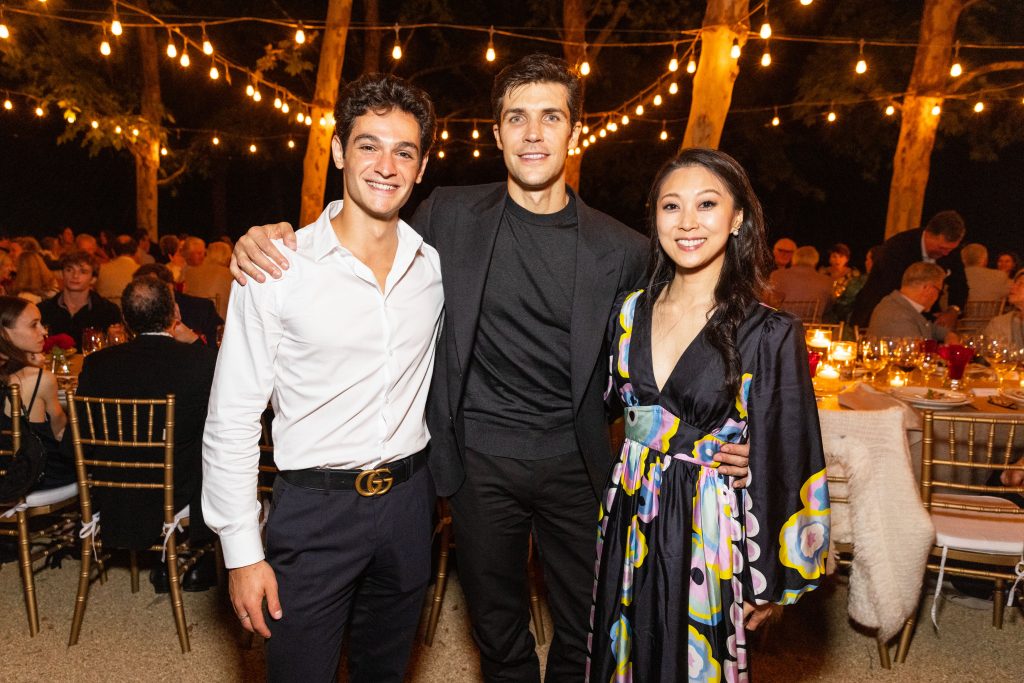 Bolle and Friends tour, what is it and what does it mean to you?
The idea behind this project came up twenty years ago, when I was much younger. This project allowed me to get on stage across Italy and the world, I was hoping to be able to perform away from La Scala, my home, to work on some choreographies that I liked. This tour means freedom of choosing where, when, what, who to bring on stage. It started small: we performed in little theaters before we moved to bigger ones in 2008, ending with the Colosseum, Piazza del Plebiscito in Naples, Piazza Duomo in Milan, when we were welcomed almost like rock stars. We performed in Verona, Caracalla, in China, in the US – Los Angeles and New York – Paris, and some other big cities. This tour has brought lots of love and support from the audience, as these performances want to talk to everyone, by alternating classic and contemporary music. Our audience can now enjoy different ways of dancing, with artists at the top of their career. This year, the tour is more than all this, it is a symbol of renaissance. We want to start again after the pandemic with arte e bellezza (arts and beauty). That's also why every tour starts with a short clip of myself talking about how tough it was for me to not be able to dance.
We were expecting you in Napa last year, but the tour was postponed. How did you do this past year and half, with the pandemic and the restrictions?
The first lockdown was tough to manage, we were stuck at home until the end of May, it was hard to train and I could only do some stretching in my living room. That's also why I started OnDance, a project to bring ballet in everyone's home so we could stick together with some classical dancing, workout, and stretching exercises. At the beginning of 2021, I could go back to the gym and was also part of an Italian TV show, Dancing with the Stars.
Roberto Bolle was the first Italian dancer to be invited to the Metropolitan Opera House in New York. What is your memory of that time?
My debut, alongside performing Romeo and Juliet, gave me lots of feelings and emotions. I have a great memory of that time, especially when they asked me to perform as a principal dancer with the American Ballet Theatre, the first time that a male Italian dancer joined the company as a principal. New York is my second home, I grew up learning about new ways of training and working, the way the audience interacts with the artists. I learned all about these two experiences and I became aware of these differences and made the most out of them.
What's your relationship with the American audience? Although you don't know about the Bay Area audience yet, what do you expect?
I believe that the American audience loves Italians and Italian artists. They know that we are the land where many artists were born and I myself have the honor to have become an ambassador of Italian arts in the world. People appreciate me as Italian and they value me as an artist. New York is amazing, so is the audience. They always welcome me with love. About tomorrow… I don't know much about this Festival's audience and I look forward to learning and discovering more about it.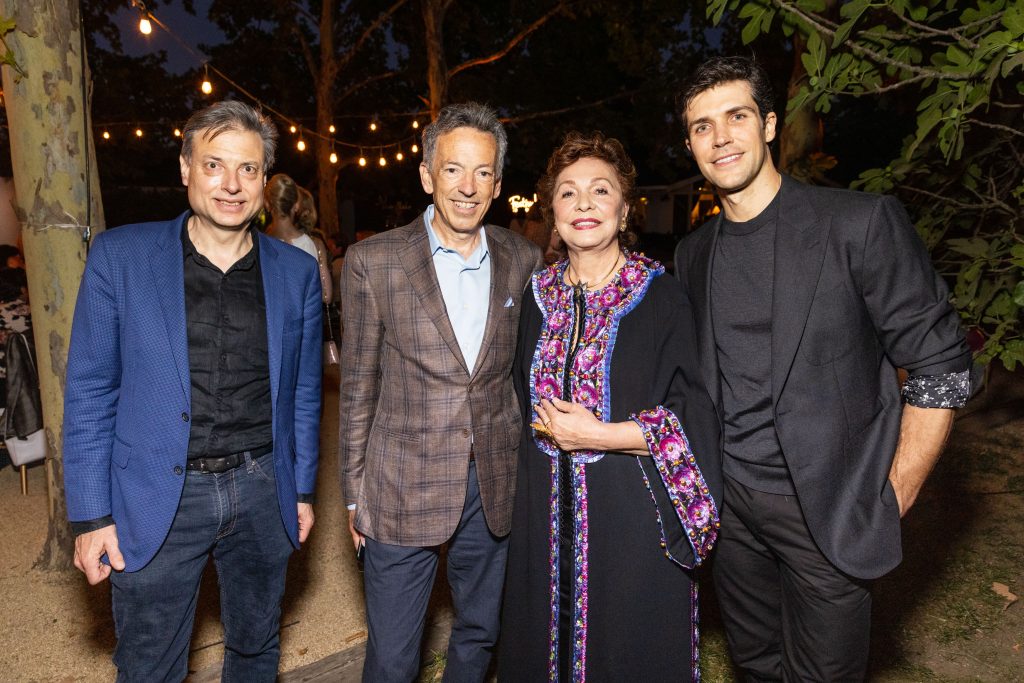 This year, Italy lost one of her biggest icons when it comes to ballet. When Carla Fracci passed away, you said "I'd have done nothing without her." What's your personal memory of her and what made her the ballet dancer she was, in your opinion?
I danced with Carla Fracci many times as a young ballet dancer. I remember her having a motherly approach. What impressed me the most was her ability to introduce everyone to ballet. People who weren't interested in classic ballet started appreciating it thanks to Carla and her being part of commercials, TV shows, and marketing campaigns. She marked the change, by breaking with the past and foreseeing the opportunity to introduce ballet to a large audience. That's what I am mostly grateful to Carla for.
Carla Fracci was a sort of mentor to you and now, you're a mentor yourself. Can you tell us a bit more about this unique experience?
I lived with the responsibility of being an artist. Young people follow what I do and they look up to me. I want to set an example for them, especially in Italy. As far as male dancers, there was nobody in Italy when I started and I became the one who could show some important values, for example how hard work is, most times, the secret to success in this industry.
What's your advice for young ballet dancers who look up to you and want to achieve great goals in their career?
Ballet is an art and, as such, it requires dedication, passion, and hard work. Being at the top is not enough, you need to go through pain and sacrifices, this art is something you need to feed every single day, so that it can give you back rewards that will ultimately feed your soul and spirit.
The Festival Napa Valley closed after a full programming and Maria Manetti Shrem, the well known philanthropist, one of the major donors of the Fest and Patrons of the Arts, Education, Music, and Medical Research, has lots to be proud of this year: "The 2021 festival was a beautiful edition attended by international artists and audience," she stated. "Personally, nothing makes me happier than helping the best young talents express themselves and amaze the audience. Hosting Roberto Bolle and Friends at the Festival Napa Valley was an immense achievement. Rick Walker, the Festival CEO, and I worked for over five years, alongside the Consulate and the Italian Cultural Institute. When we had to postpone it in 2020 because of Covid, we feared it would have never happened. That's why we were thrilled to meet Roberto Bolle and see his performance on stage. My husband, Jan, and I have also signed Puccini's work Gianni Schicchi, directed by Jean-Romain Vesperini at his debut in the United States." Mrs Manetti Shrem concluded: "The closing night, celebrating the two winners of the Manetti Shrem Opera Program – Mario Rojas and Simone McIntosh – who sang alongside tenor Michael Fabiano, highlighted what inspires us: creating opportunities for the most talented artists from all over the world. "