Margherita, a name truly fit for a queen. In English, it translates to "daisy," the simplest but most popular flower. In the kitchen, it's the name of the queen of pizzas, the pizza Margherita. Before the pizza and, back in her days, more popular than daisies, was the second queen of unified Italy, Regina Margherita di Savoia.
Many of you may know she is the namesake of Italy's most famous pizza, but she was much more than that. Born in Turin on the 20th of November 1851, Margherita Maria Teresa Giovanna di Savoia – this was her full name – was the daughter of Elizabeth of Saxony and Ferdinando di Savoia, Duke of Genoa, the brother of Italy's first king, Vittorio Emanuele II. On the day of her christening, key figures of our Risorgimento, including Massimo d'Azeglio, Camillo Benso count of Cavour and General La Marmora, shared her parents' joy.
Margherita was bound to have a gilded childhood, the kind you would expect for a royal, but everything changed when she was four and her father died. At ten, in 1861, her uncle Vittorio Emanuele became king of Italy, but dark clouds were approaching slowly. Her mother, Elizabeth of Saxony decided to remarry with a Ligurian nobleman, without asking the king for his permission, reason for which she and her family were ostracized and forced to live away from court, at Govone Castle first, and Stresa Palace later. Indeed, Elizabeth's second marriage didn't only strain her relationship with her former brother-in-law, but also with her own daughter Margherita, who apparently didn't like her stepfather very much.
She focused on her education and manners so that she could grow to be an adequate duchess of the Italian kingdom. That she had potential, was obvious to everyone: even as a young teenager, she was bright, well-mannered and, by all accounts, beautiful, as many of her pictures show.
When her first cousin and future king Umberto lost his fiancée, Matilde Habsurg-Teschen, in a tragic accident, the Savoias picked her as his consort. Margherita was, in fact, on the cusp of becoming engaged with Charles, Prince of Romania, but of course, priority was given to the Italian crown. She married her first cousin on the 22nd of April 1868, when she was still 16 and he 23, in the Gran Madre di Dio church in Turin: the choice of their hometown was not only a matter of affection but also a way to bring the Piedmontese city back in the spotlight after it had lost its status of capital of Italy four years prior.
The young couple, then, traveled across Italy, in a sort of promotional tour for the Savoias, who still weren't accepted everywhere: in Naples, for example, the nobility was still siding with the Bourbons, but Margherita and Umberto still decided to move there, where their son, Vittorio Emanuele III, was born.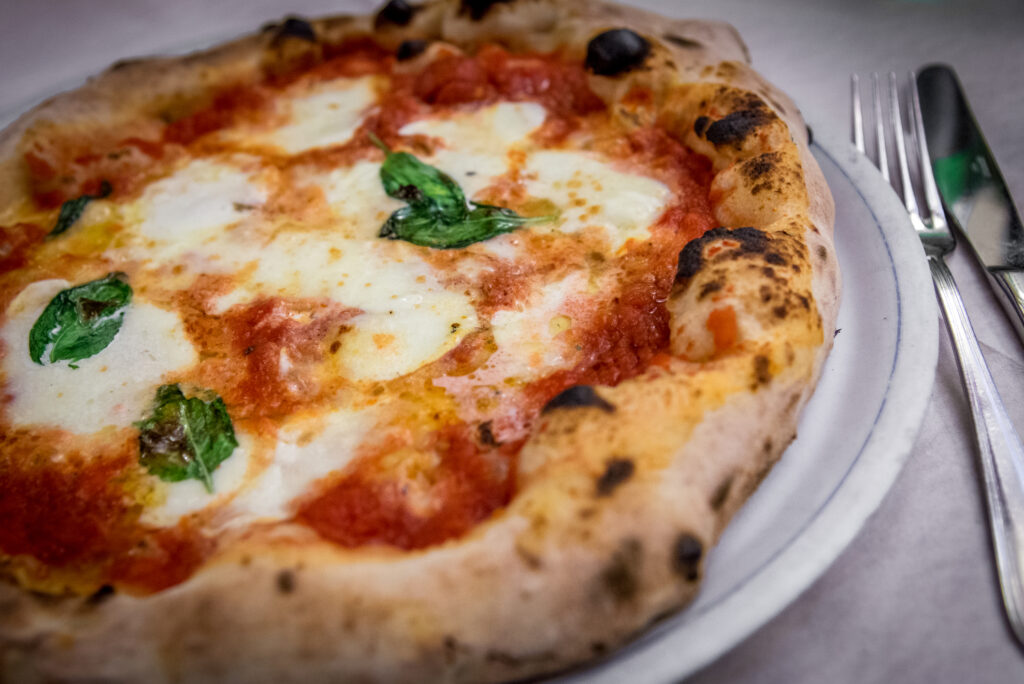 The princess embraced her new role: aware of being the face and symbol of the royal family, she used her position, her intelligence, and natural elegance to gain the love of her subjects. And, indeed, everyone warmed to her quickly. Before every official trip, she would learn about the customs of local women, and often dressed in the type of clothes they'd wear, instantly creating a bond with them. When she moved to Naples with her husband, she even learned how to play mandolin, because she knew it was such an important cultural symbol of the city. Margherita understood the importance of getting close to her people, and making sure they could identify in her: it was important for the House of Savoy, especially in those areas of the country where their presence was new.
But she was also aware that, for the royal family, the support of the aristocracy was just as fundamental, so she used her skills and abilities to gain the confidence and trust even of those noble families who weren't keen on the Savoias' presence in their city. Particularly important was the work she carried out in Rome, where she demonstrated great diplomatic skills and savoir-faire with the so-called "black nobility," who still supported the pope after the annexation of the Eternal City to the kingdom.
Queen Margherita became an icon, so much so that, towards the end of the 19th century, a movement called margheritismo took the country by storm in a variety of social and cultural contexts, especially in fashion, as described by historian Luciano Regolo, who published a book dedicated to her, Margherita di Savoia, i Segreti di una Regina, also cited in an interesting article that appeared on Focus Storia in December 2019. But she was an important political player for Casa Savoia, too: for instance, her figure was key to improving the relationship between the Papacy and the newly appointed Italian Royals, after the breccia di Porta Pia.
She was a muse to poet Giosué Carducci, Nobel prize for literature in 1906; she was loved by Giuseppe Garibaldi; she was an important figurehead of the Savoias family, who brought together intelligence and elegance, beauty and diplomacy, empathy and royalty. Margherita was also a bit of a women's rights activist back in her days, as she firmly believed in women's emancipation.
When she passed away, on the 4th of January 1926, in Bordighera, near the border between Italy and France, the country cried tears of affection and sorrow: the train where she took her last trip to the capital – where she still rests today, with other royals, in the Pantheon – had to stop 92 times to let her people say goodbye to her. She was, perhaps, the first, real "queen of people," a good century before any other royal in the world could claim the same title.