29,480 community members served. 9,888 social activities. 3,840 volunteers' hours. And counting. These are just a few of the numbers that best represent the Italian Community Service, the organization based in the Bay Area and serving the Italian-American Community since 1916. In its 100 year history, ICS has been providing community members with information and contacts pertaining to varied programs that apply to Italian relocating to the United States. These resources might include information about schools, general regulations about health and vehicle insurance, the requirements for citizenship and the demographics of geographic areas. While the original focus of this organization was to help Italian immigrants and their families so they could adjust to changes in language, culture, health and economic conditions, the last few months have represented both a challenge and an opportunity.
As mentioned by President Donald G. Parachini and highlighted by Executive Director Pietro Bonanno, instead of hosting weekly socializing activities, presentations, concerts, cultural events and catered meals, ICS had to change its main focal point, and started with telephonic wellness checks to hundreds of community members, helping with errands, providing updated information to elders, and supporting everyone who needed company during this time of physical isolation.
The ICS has always put its energy into the so-called "Home Visits," through which the Agency Staff assesses the home situation of San Francisco community members to determine specific needs and appropriate services. In addition to this, the agency also invests in the future, by promoting the Italian language and culture through grants that may be available to schools offering Italian language and culture programs.
We talked to Pietro Bonanno to cover another crucial aspect of our "Resilience, teamwork, creativity" series: the Community. We started a few weeks ago talking about culture and food and we are now aiming to understand why keeping the community together is essential and vital, especially at a time when sheltering-in-place keeps us apart.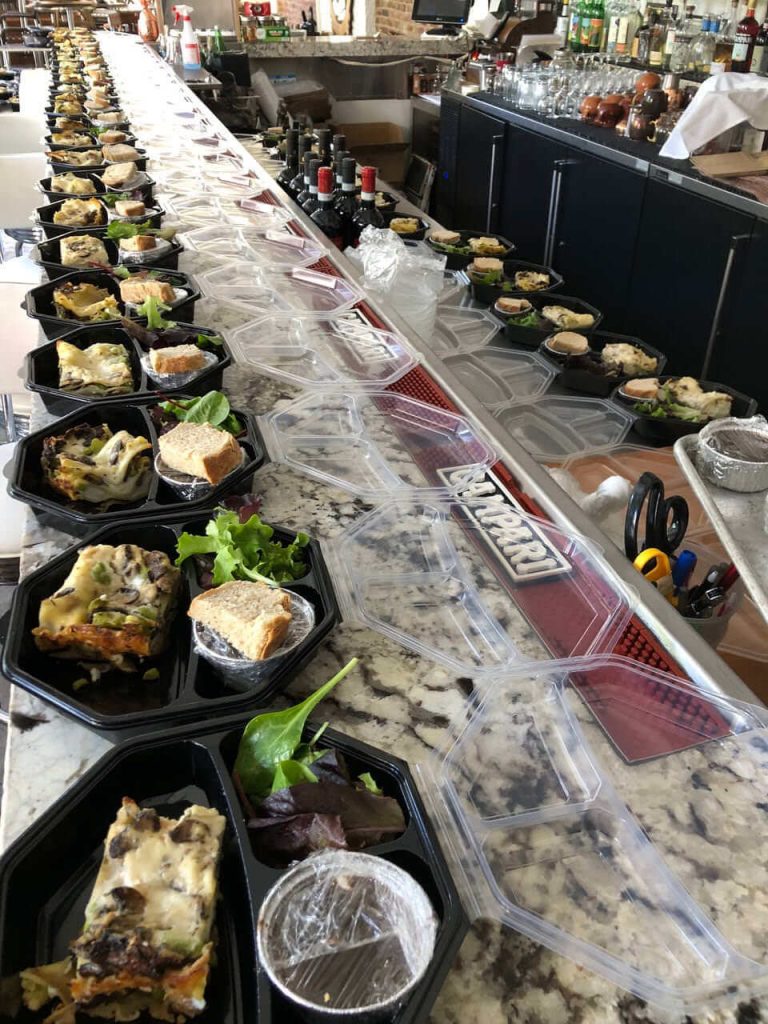 Pietro, can you tell us a bit about the ICS you've been leading for the last few years?
ICS is the oldest Italian non-profit in North America. Founded in 1916, our "agency" started by helping Italians find a new way of living in the Bay Area. The services ranged from integration services to finding employment and housing as well as providing financial assistance when necessary. I became ICS Executive Director in 2019 with the ultimate goal of bringing innovation to the organization and expanding the services we offer.
What is the organization's mission and how it has become extremely relevant lately?
The mission is "Preserving Our Culture, Serving Our Community." Covid has become the perfect opportunity to show our relevance within the Italian-American community. In just a few weeks, we had to shut down "Club Fugazi," where we usually host events, and we brought our services directly to the home of our members. We began with some wellness checks, running errands (pharmacy, grocery), and sending care packages. Since March, we have delivered more than 2,000 care packages including fresh produce from a coop in Sonoma, Italian goodies, recipes from Viola Buitoni, informational materials on Covid, and tools for making life easier.
You have been serving the community for decades now, this pandemic though is just one of the many times the ICS supported the community in SF and the Bay Area. How is this different from anything else?
We soon learned that isolation was as detrimental to one's health as any other disease. That's why we began recruiting volunteers, making sure we kept following our usual rules, like background checks. Today, we are at 400 wellness checks a week. Nonetheless to say, some calls just last a few minutes, while others can go over an hour. People look forward to talking to our team – as sad as it sounds, sometimes we are the only ones calling or making a check-in on them.
You needed to adapt to a new reality, maybe starting to talk to a broader audience and not only the one you were used to.
We learned that a number of young people in our community needed help, many in their 20s, 30s, 40s lost their livelihood just overnight. Some of these people come to our center to get a box of Italian dry foods so they can make it to the end of the week. Sometimes, we provide financial assistance to make sure members of our community don't go through eviction or have to choose whether to buy food or medical supplies. I could not be more proud of this organization, we are here to help – nobody is forgotten.
Many events are now virtual. Wonder how you responded to this change.
Thanks to these recent initiatives, we have seen volunteer programs skyrocket. Everyone wants to help. People look for opportunities to give back to their community and we are allowing everyone to do so. My initial goal was to get help from all Italian and Italian-American organizations in the Bay Area. And that happened. We have been working with volunteers coming from the Italian Consulate, the Italian Athletic Club, La Scuola International, Instituto Scuola and Italian Cultural Institute. I see this as a "coming together" of our beautiful Italian community. Now is the time to come together and put all the efforts at the service of the community.
What else should we expect in the next weeks?
While we had to put on hold our regular programming of cultural events, luncheons and seminars, we are now serving the community through a range of different initiatives. We invite everyone to visit our website (www.italiancs.org), follow us on social media to stay abreast of what's coming up and let us know if someone in the community needs our help.
Each year, the Italian Community Services, through the John C. Riccio Educational Grant Program, makes grants of limited amounts for specific needs to schools/and or organizations with exemplary Italian language and curricula. Any school or organization interested in applying for a grant would send the application. This year's deadline is September 30, 2020 to be considered for a 2020 grant.