"Most people think I'm either a gangster or a cop or something. The reality is I'm a sculptor, a painter, and a best-selling author. I am many things … a poet, an opera singer. It would be nice to be remembered for more than being a tough guy." In over fifty years in the movie industry, Italian-American actor Paul Sorvino described what it truly meant, to him, to be an artist. Sorvino died of natural causes at the Mayo Clinic in Jacksonville, Florida, on July 25th after dealing with health issues over the past few years.
Now that the New York-born actor has passed away aged 83, we as Italians need to cherish and understand his legacy and remember not only his contribution to the entertainment industry, but also his passion for poetry, painting, and opera.
Paul Anthony Sorvino was born on April 13, 1939, in Brooklyn, the youngest of three sons. His parents were Fortunato Sorvino, known as Ford, and Marietta Renzi, a homemaker and piano teacher. The elder Mr. Sorvino, a robe-factory foreman, was born in Naples, Italy, and emigrated to New York with his parents in 1907.
Paul grew up in the Bensonhurst section of Brooklyn and attended Lafayette High School. His original career dream was to sing — he idolized the Italian-American tenor and actor Mario Lanza — and he began taking voice lessons when he was 8 years old or so.
Because he was musically inclined, he ended up attending the American Musical and Dramatic Academy in New York where he fell for theater. He made his Broadway debut in 1964 in Bajour, and his film debut in Carl Reiner's Where's Poppa? in 1970.
In the 1970s, he acted alongside Al Pacino in The Panic in Needle Park, with James Caan in The Gambler, and again with Carl Reiner in Oh, God! He was also in William Friedkin's bank robbery comedy The Brink's Job.
In John G. Avildsen's follow-up to Rocky, Slow Dancing in the Big City, Sorvino got to play a romantic lead and use his dance training opposite professional ballerina Anne Ditchburn.
Sorvino had starred in Miller's Tony- and Pulitzer-winning play That Championship Season – on Broadway in 1972 – which also got him a Tony nomination. He also starred in the play's movie adaptation.
He was especially prolific in the 1990s, when he played Lips in Beatty's Dick Tracy and Paul Cicero in Martin Scorsese's Goodfellas, a character inspired by real-life mobster Paul Vario. On TV, Sorvino appeared in 31 episodes of Dick Wolf's Law & Order. 
He followed those with roles in The Rocketeer, The Firm, Nixon, which got him a Screen Actors Guild Award nomination, and Baz Luhrmann's Romeo + Juliet as Juliet's father, Fulgencio Capulet. 
Beatty would turn to Sorvino often, enlisting him again for his political satire Bulworth, which came out in 1998, and his 2016 Hollywood love letter Rules Don't Apply.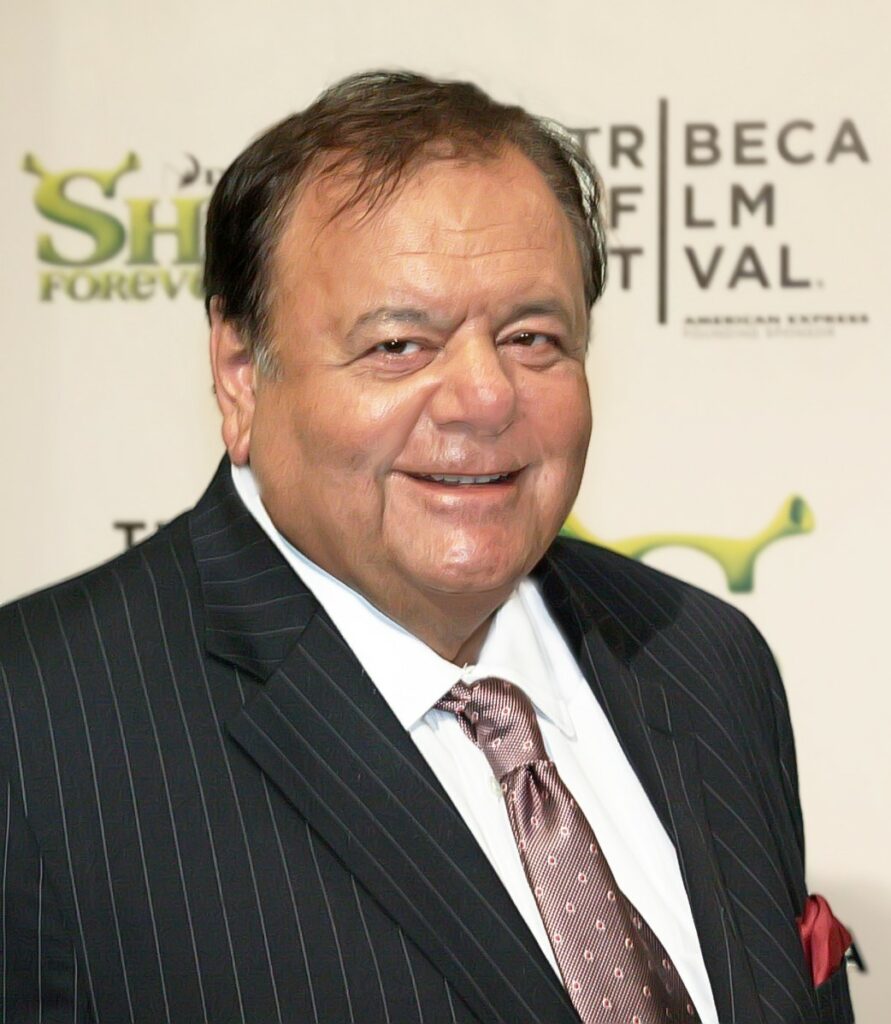 Sorvino had three children from his first marriage, including Academy Award-winning actor Mira Sorvino. He also directed and starred in a film written by his daughter Amanda Sorvino and featuring his son Michael Sorvino.
He was proud of his daughter and cried when she won the best-supporting actress Oscar for Mighty Aphrodite in 1996. He told the Los Angeles Times that night that he didn't have the words to express how he felt. "They don't exist in any language that I've ever heard — well, maybe Italian," he commented.
Sorvino wanted to be seen for more than what he was on screen and took particular pride in his singing. In 1996, Paul Sorvino: An Evening of Songs was broadcast on television as a part of a PBS fundraising campaign. Songs performed included Torna A Surriento, Guaglione, O Sole Mio, The Impossible Dream, and Mama.
Mr. Sorvino's final screen roles were in 2019. He played a corrupt senator in Welcome to Acapulco, a spy-comedy film, and the crime boss Frank Costello in the Epix series Godfather of Harlem.
He also ran a horse rescue in Pennsylvania, had a grocery store pasta sauce line based on his mother's recipe, and sculpted a bronze statue of the late playwright Jason Miller that resides in Scranton, Pennsylvania.
In 2014, he married political pundit Dee Dee Benkie. "Our hearts are broken, there will never be another Paul Sorvino, he was the love of my life, and one of the greatest performers to ever grace the screen and stage," she said in a statement. She was by his side when he died. Of Italian descent like him, Dee Dee Benkie is an author renowned for the bestselling book Pinot, Pasta, and Parties, which she co-wrote with Sorvino, an Italian cookbook that contains 80 recipes with menus.
Paul Sorvino and Dee Dee Benkie met during the Your World with Italian American host Neil Cavuto program, held by Fox News in 2014. The Goodfellas actor met his wife in the green room of the show before a televised segment. The couple returned to the show in 2015 to announce they were married and had eloped while standing in front of the Lincoln Center fountain.
Cavuto said he takes "great pride" knowing that his show was responsible for introducing the two.
Paul Sorvino had previously married Lorraine Davis, an actress, in 1966, and they had three children before divorcing in 1988. Mr. Sorvino's second wife, from 1991 until their 1996 divorce, was Vanessa Arico, a real estate agent.
Mira Sorvino remembered her father posting a message on Twitter about the actor who died after struggling with health issues. "My father the great Paul Sorvino has passed. My heart is rent asunder- a life of love and joy and wisdom with him is over. He was the most wonderful father. I love him so much. I'm sending you love in the stars Dad as you ascend."