The true American dream is made of a thousand stories about hard-working, committed, honest immigrants who came to the United States for different reasons and with the most diverse backgrounds, but eventually they all ended up being successful entrepreneurs who actually created something magic and wonderful out of nothing.  
This story in particular began in Padova, in Northern Italy, where chef Paola Da Re, her older sisters Luisa and Patrizia, and her brother Carlo used to spend their afternoons helping their mother Maria Giovanna in the kitchen: the kids were all hypnotized, watching her making pasta dough, her movements being so precise that it almost looked like she was dancing. 
Since those poetical beginnings, Paola and her siblings walked a long path that led them to the City of Angels, where they started a brand new business thanks to their incredible passion for cooking. The Pasta Sisters project has been an instant success: with important top-notch magazines such as Zagat, LA Times, Eater LA and Forbes writing astonishing reviews about the great, impeccable quality of its food. 
Now Pasta Sisters is a firmly established, very important and extremely renowned brand, synonymous with delicious, traditional Italian food. Following one the best and oldest Italian habits, the enterprise is 100% family owned, with Paola and her sisters Luisa and Patrizia in command, together with her brother Carlo and Paola's sons Francesco, Giorgia and Francesca. 
The family currently runs a company whose income has  been growing exponentially day after day. Everything was born, a few years ago, out of a true passion for the best food: that's the secret recipe of Pasta Sisters. After their first, original location on Pico Boulevard, they opened a year ago a new beautiful place in Culver City and… they're already planning to expand their empire further. In fact, the next ambitious project is to take over a new building to cover an  entire new area and offer a wider service to Los Angeles. 
The great, successful impact of their business was possible also thanks to the unique skills and knowledge of Carlo: Paola's brother, and great international expert of pasta. His culture in the cooking field, and his undeniable experience, helped the Pasta Sisters project to take off the ground and become an outstanding and popular phenomenon.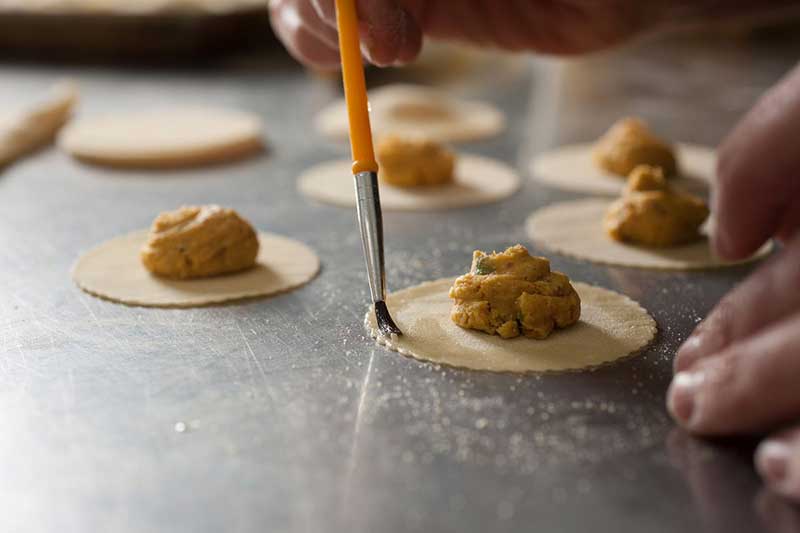 When did you officially start the Pasta Sisters project? 
Everything started about five years ago, when Paola organized some private dinners for her friends and then – due to the overwhelming request – she began selling her handmade gnocchi to a very famous restaurant in West Hollywood. As it often happens, the thing grew so much that she needed the help of Francesco, Giorgia and Francesca (her children). Francesco gave the initial spark to open her first little restaurant, thanks to his former experience in the field, and Giorgia immediately took care of the social media and the marketing side of business. Francesca, the younger one, discovered to be an extremely efficient accountant and… the rest is history!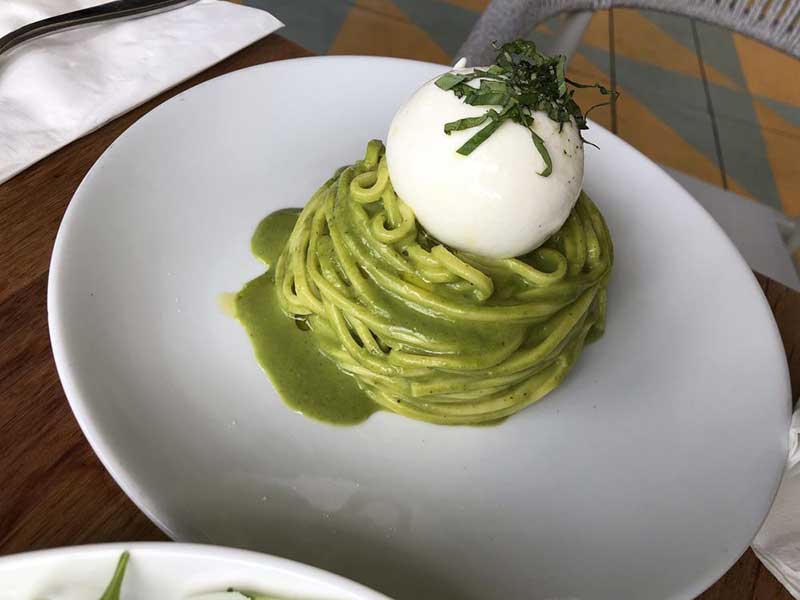 Did you have an instant positive feedback from your customers? 
Even before the actual grand opening of our first place, people were asking about it! They wanted to know everything about our menu and, even without any classic form of advertisement, there was a long line out of our restaurant. In a couple of months a critic from Eater LA and Buzzfeed's crew visited us and – thanks to their positive reviews – our business literally blew, and it never stopped.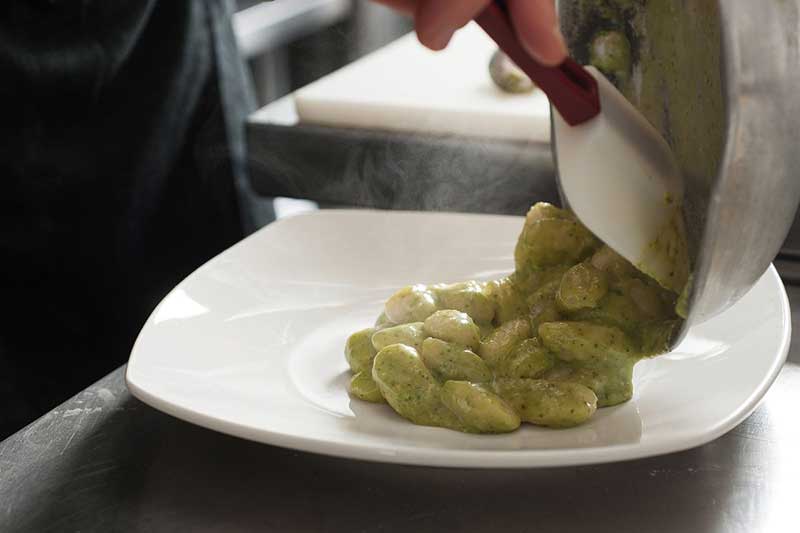 Who were the original founders? 
As a matter of fact Paola started everything, immediately followed by her sister Luisa and a dear family friend. In the beginning, there was not a clear and precise idea about how to proceed. But then Giorgia, Paola's daughter, put her in touch with a restaurant owner: the first investors kicked in and Carlo, Paola's son, took advantage of his professional cooking expertise and his entrepreneurial skills to help the business grow to the magnitude it is today.  
What started the project? 
The original spark was not about the business, but about our sincere passion for culinary art. Our desire to let the Americans know and appreciate traditional Venetian recipes. Now Pasta Sisters has two restaurants and can claim an international notoriety thanks to its unmistakable trademark of genuine, homemade meals served to a very affordable price. That's our concept and – we believe – our winning point. So that all the families can have access to our quality, regardless to their social status.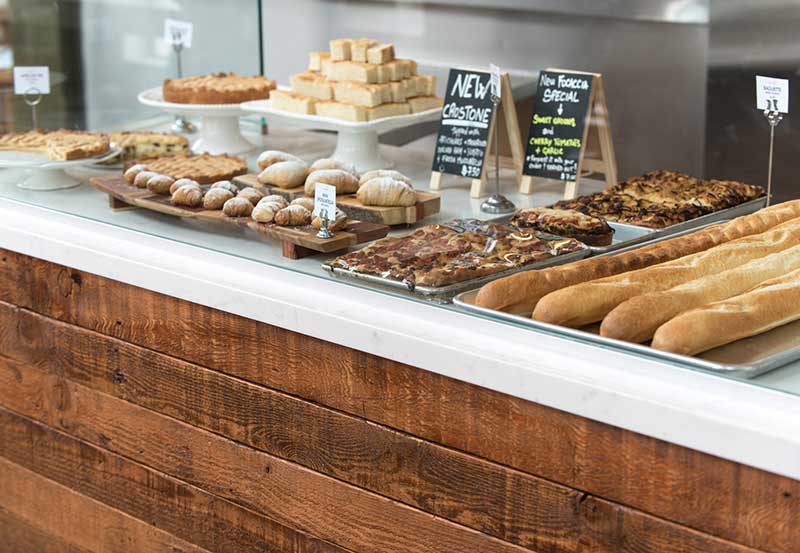 What makes Pasta Sisters so unique and what is the secret of your huge success? 
The foundation of our success is the family. We all grew up together, we shared our failures and our victories, we helped one another, we understood and highly valued each individual member's skills. We are very tight together and we tried to create the sense, the vibe and this feeling, of being part of a big family also with all our employees, business partners and investors. Those are the people who always believed in us. We always helped each other rise up again after a fall. In Italy, Carlo always preciously gave us a hand when it came to chose the right flours, the right grains, the right raw materials. The amazing results of our family-oriented work ethic are also demonstrated by Paola winning an important prize called Padovana Eccellente and a tribute by the Veneto Region: it's a very big honor, reserved only to the extraordinary Italians who were able to successfully bring their traditions around the world. To be fair and honest, I think Carlo is in part to thank for these achievements, as he gave us a priceless help in terms of knowledge and business.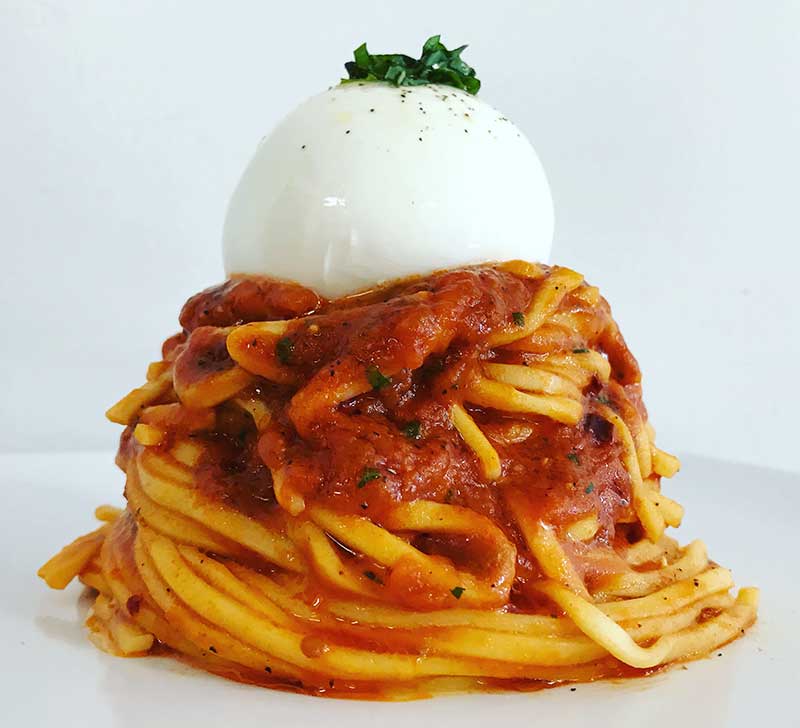 How big are the numbers we're talking about, in terms of pure business. 
The numbers we're hitting with our business are very important and significant ones: we serve over three hundred thousand plates of pasta every year. 
How Carlo did actually help with your culinary business project? 
Carlo has been an extremely necessary professional partner to make our business grow, because his valuable experience helped us when it came to deal with the quality and the ingredients of our recipes. He is a true master of the art of making pasta, and his technical knowledge, along with expertise in chemistry, allowed our restaurants to gain the amazing reputation we can now claim. 
What is Carlo's current involvement with your restaurants? 
Carlo now lives in Italy, but he's constantly helping us with important information about the kind of flour and all the raw materials we are importing to use in our menus. He's doing this mainly because of his passion and his love for our family. Carlo is already a very famous expert,  and thanks to his knowledge he won prestigious prizes and awards all around our country. A few years ago he also wrote a popular book about pasta recipes.  
 After this great success, what are the Da Re's new plans? 
We are keeping the utmost secrecy about our future plans because… we are Italians, therefore very superstitious! We don't want to risk to jinx our next projects! But we're confident some wonders will happen again soon, thanks to the power a strong family can provide. It's only the support of the ones we love that can help us move forward in our lives: with new ambitions, new horizons and a new hope everyday.