There is something, in the beautiful and history-rich Tuscan town of Siena that, for centuries, brought its people together in shared anticipation, communal joy, and friendly rivalry. It's a spectacle of beating drums, vibrant banners, and the rhythmical, thundering sound of the hooves of pure-blood horses hitting the ground.
Of course, we are talking about the Palio.
The Palio di Siena, at its core, is a horse race but it's so much more to the Sienese people: if you are in town when it takes place, their passion and commitment are palpable. The Palio also has a long and celebrated history dating back to the 12th century, which makes it an interesting event to follow also for those with a penchant for the good, old Middle Ages. Rooted in the city's heritage, it encapsulates the pride, identity, and spirit of Siena's 17 neighborhoods or contrade (but only 10 can participate in each race for safety reasons), known for being like small sovereign states, each with their own traditions, flag, and emblem.
Curiously, the Palio takes place not once, but twice a year, on the 2nd of July and on the 16th of August. The first race is known as the Palio di Provenzano because it was originally held in honor of the Madonna of Provenzano, whose cult was very lively in the city. The second race, known as the Palio dell'Assunta, is held on August 16, and it honors the Assumption of the Virgin Mary into Heaven.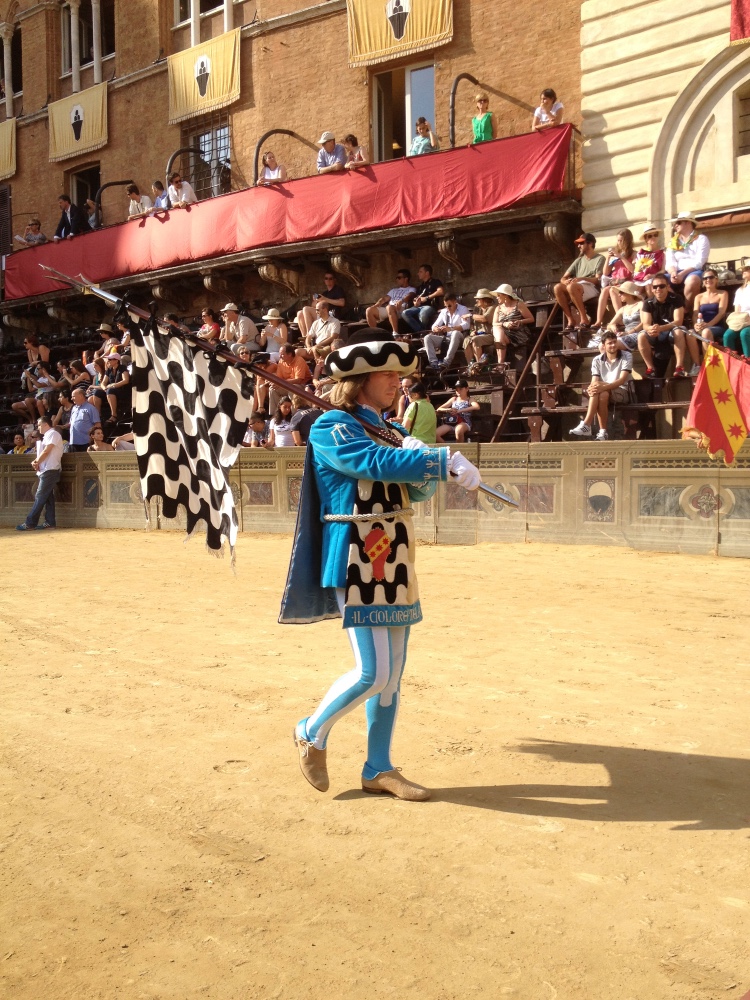 Piazza del Campo, which is normally a quiet, elegant square, transforms into a makeshift racetrack for a race that only last about 90 seconds. Initially, though, the Palio wasn't held here but through the narrow streets of the city center; back then, it was called "Palio alla Lunga."
In the 16th century, it was moved to its current location, and that's why we usually say that the Palio di Siena as we know it was born on the 2nd of July 1652. And what is it called "Palio"? Well, because since the very beginning, the prize for the winner as a palllium, a richly decorated flag.