Not many are familiar with the name Norba, and the history behind it.
Once upon a time, Norba was a flourishing, wealthy Latin town, some 30 miles south of Rome, perched on the Lepini Mountains. Its origins, much like those of its larger neighbor, were steeped in myth: according to some, it was founded by the Cyclopes, giants with a single eye of Homeric memory, who built the polygonal defensive walls that surrounded it. These majestic limestone blocks managed to survive wars and earthquakes and stood well into the modern era when, during the times of malaria, valley people would seek refuge high up in the hills, often within the old walls of Norba. Another legend says it was Hercules who founded it and another still associates its creation to Aeneas and his people, who had traveled to Latium after the fall of Troy.
Historically, Norba's origins date back to the 7th century BC, when it was part of the Alban confederation and, by the 5th century BC, a thriving Latin community inhabited it. Norba could defend itself well from enemies, thanks to its favorable position, which enabled views all over the surrounding valleys:  indeed, its ancient watchtowers are among the archaeological attractions of the area still today. But taking Norba was difficult also for another reason: the town only had one main gate, which was used to access it and to leave it, and it was constantly guarded. Between its strategic position, its cyclopic walls, and the single entrance, Norba was, quite literally, near inexpugnable.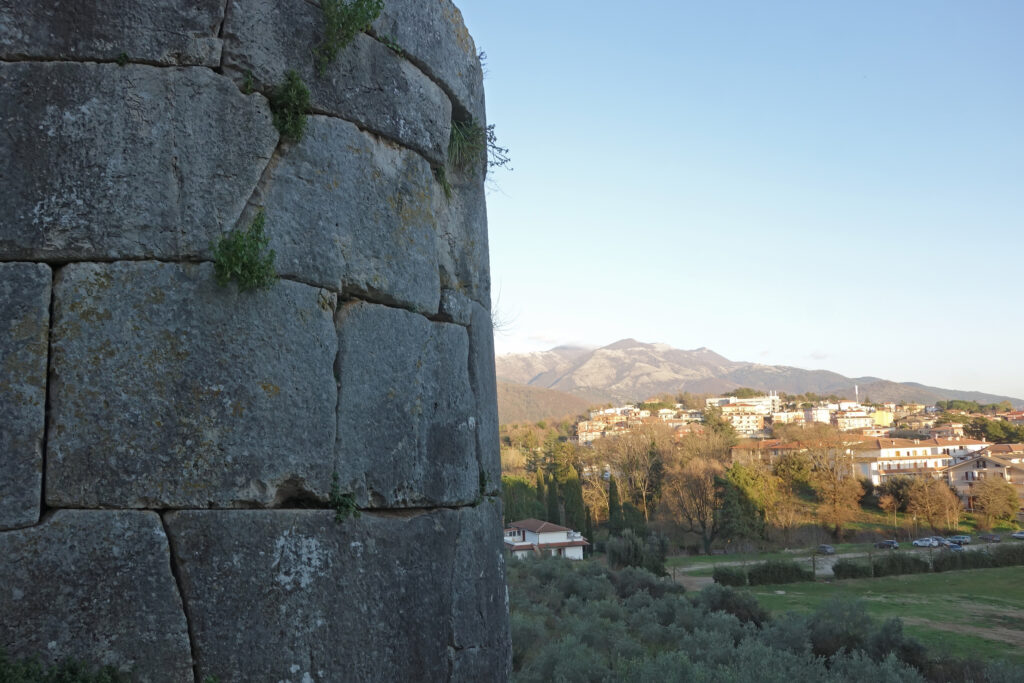 Its people were fiery and proud and they never took well Rome's interest in their town. In an attempt to protect themselves from attacks, they eventually joined the Latin League, a group created by local tribes with the aim of providing security to the area: read, to be ready and fight Rome. And that eventually happened at the beginning of the 5th century, when the Caput Mundi -which, back then, wasn't yet that famous nor invincible – conquered the city, making it a Roman province. For a number of centuries, the relationship between Norba and Rome wasn't troubled, but difficult times were to come. When the civil war between Sulla and Marius began, Norba sided with the latter, who had been trying to stop the former from reinstating a dictatorship. Unfortunately, Sulla won, Norba was considered a traitor of glorious Rome and, for this reason, a nefarious, tragic destiny had been decided for the city and for its people: destruction.
Roman troops guided by Lepidus were already on their way when the proud people of Norba decided they would have rather destroyed their homes themselves and die, rather than be killed by Silla's envoys. And this is exactly what they did: the people of Norba set their town on fire and then killed one another, in one last act of defiance against a ruler they did not choose nor approve of.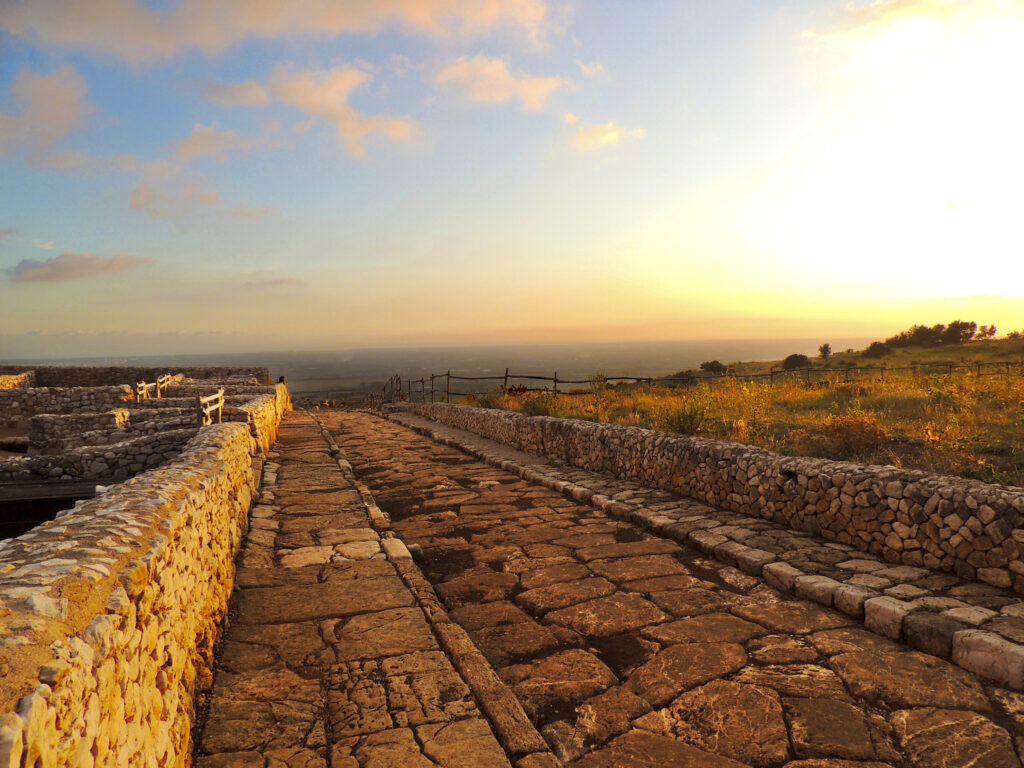 It was between the years 80 and 81 BC, that the life and history of Norba ended, at least for the following seven centuries, as traces of a new settlement are recorded in documents dating 771 AD when Byzantine emperor Constantine V Copronymus donated Pope Zacharias the lands of Norba. Around the year 1000, always under papal rule, Norba reached a new apogee of wealth, and became a bishopric. After that, however, people began leaving it for nearby Vicolo (modern Norma) possibly because it offered better protection from Arab attacks. Around the 12th century, Norba became a ghost town and it was never to be inhabited again.
Today, Norba enjoys popularity among history and archaeology lovers. Not far from Norma town centre, the gates and walls of ancient Norba still stand, in all their majesty. Gates: didn't we write there was only one? Yes, there was one main gate, the Porta Maggiore, and some really small one, which were easily protected and never represented a risk: their vestiges, albeit not in conditions as good as those of the Porta Maggiore, are still visible today. Still extant are also Norba's two acropoleis, a larger one, known as major, and a smaller one, known as minor which, however, represents the most ancient core of Norba's urban development. Between the two, archaeologists discovered a structure they named castello delle acque, or the "castle of waters," perhaps a very early example of thermal baths. Just beside the acropolis major, the remains of Norba's forum can still be seen. Iconic are also Norba's four temples, dedicated to Juno, Diana, and two unknown deities. Today, only their foundations remain.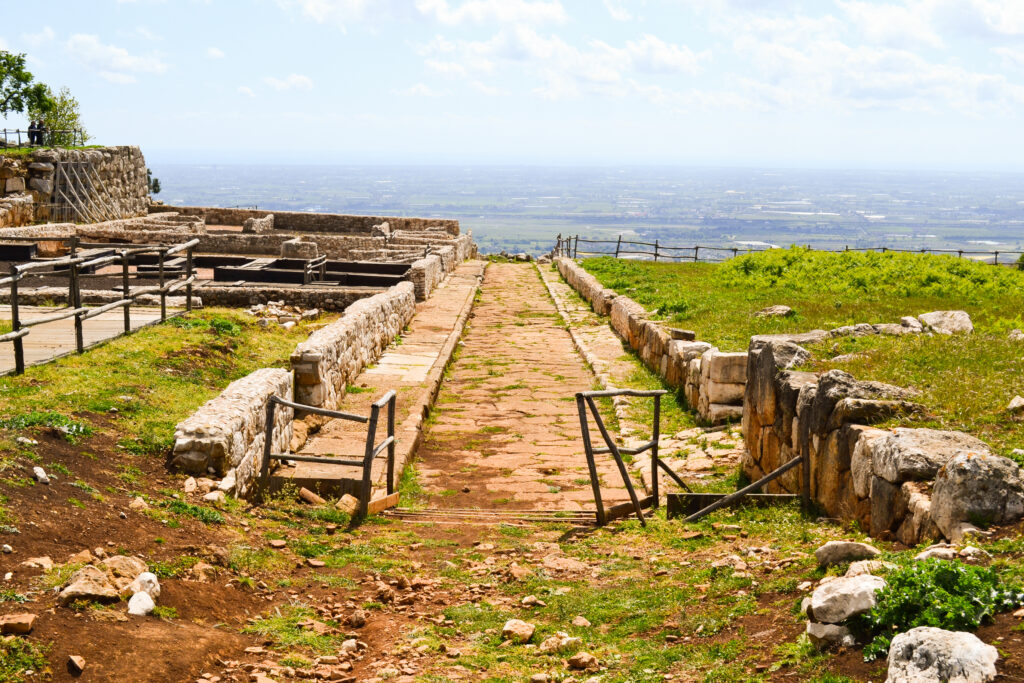 But, archaeology and history aside, perhaps what truly strikes and attracts in Norba is the legendary end of existence, the way its people decided to put an end to centuries of culture, heritage and community life, only not to be subdued by the enemy. Because if it's true that Norba raised from its ashes, at least for a short while, in the early Middle Ages, nothing quite compared to the glorious courage and determination of the Latin people who refused to succumb to the city the gods had blessed, the most powerful and beautiful in the world: Rome.