Leonardo da Vinci is possibly, along with Michelangelo and Dante, the most famous name in Italian art. His ingenuity didn't only give us some of the most iconic paintings in the world – the Mona Lisa and the Last Supper, just to mention the, perhaps, most famous of them all – but also creative inventions and incredible urbanistic solutions – the network of canals in Milan we know as "navigli" were, in fact, designed by him. But it isn't only his artistic greatness to make Leonardo so influential and so well-known, nor is the fact he represents to perfection, with his many interests and achievements, the Renaissance idea of "complete human knowledge."
Leonardo attracts us because he is mysterious. because while we know a lot about his life, we don't know everything. He is, at once, the most famous, yet the least familiar artist of all times.
Mystery is part of Leonardo's allure, and of that of his art. Let's take the Mona Lisa, for instance: while it is more or less widely accepted that the woman of the painting was Lisa Gherardini, an Italian aristocrat who lived between the 15th and 16th century in Florence, some still doubt that's her real identity. Even his writing was peculiar, strange, different from the norm: as a left-handed man, Leonardo wrote from right to left, making his handwriting unintelligible to everyone, unless a mirror is used. Even his words, black on white, are surrounded by an aura of unknown.
In more recent years, however, the mystery related to Leonardo da Vinci has been one, and only one: that of the Salvator Mundi, a painting of Christ holding an orb that resurfaced from a private collection in the US back in the late '50s, and went from being an interesting Renaissance piece to becoming the most expensive piece of art ever sold.
When a New York art dealer found it, in 1958, in the collection of a recently deceased art lover, he bought it for just over 1,000 dollars, as a painting probably by an artist who had worked with one of Leonardo's apprentices. The painting, the collector's son said, had once belonged to the British king Charles I, but without any evidence of such a glorious precedent, the fact didn't help make it more valuable.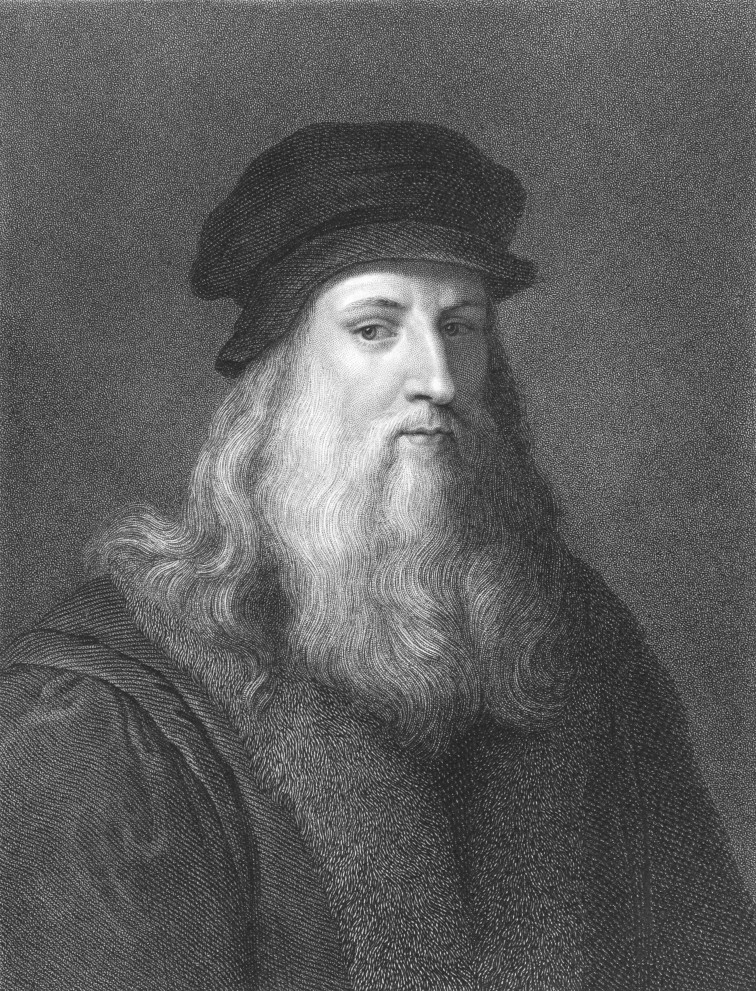 However, things changed dramatically when the piece, around 2005, was restored: it was evident the painting had undergone several touch-ups during the centuries, which were hiding its true colors and features. Dianne Modestini was in charge of the delicate job and she was left speechless when, after years of painstaking work, she brought to light the true Salvator Mundi and noticed the many close similarities it had with the work of Leonardo: not that of an apprentice, but that of the master himself. In 2011, when the restoration was completed, the painting was sent to the National Gallery in London for confirmation of Modestini's hunch: the gallery was about to open an important exhibition dedicated to Leonardo and the Salvator Mundi, if declared an original, could become its incredible centerpiece. However, not all curators agreed on its authenticity: in other words, not all experts were convinced Leonardo painted it.
That didn't really matter to the world of art collectors, though, because the word was out about a "new" da Vinci and everyone wanted it. Between 2011 and 2017, the Salvator Mundi passed hands a few times, eventually ending up in the private collection of one Dmitry Rybolovlev, a Russian oligarch who lived in Monte Carlo.
After a few years away from the spotlight, the Salvator Mundi took center stage again when, in 2017, it was auctioned at Christie's and what happened on that day, the 15th of November 2017 or, even better, since that day, could easily be the beginning of an international espionage or mystery novel. A celebrity parterre that included, among others, Leonardo di Caprio, Jennifer Lopez, and Patti Smith participated, either actively or as an interested spectator, in a bona fide bidding war over the alleged Leonardo, which led to its eventual sale to an anonymous bidder for – hold tight – 450 million US dollars (including Christie's fees). The Salvator Mundi had just become the most expensive piece of art ever auctioned.
It eventually emerged that the lucky winner was no other than Abu Dhabi crown prince Mohammed bin Zayed, who acquired the painting for prince Mohamed bin Salman, the controversial heir to the Saudi throne. In the days after the auction, the world of art seemed to have accepted almost unanimously that the Salvator Mundi was the work of Leonardo although some, including famous art critic Jerry Saltz, remained much more cautious.
In 2022, there is still no agreement about its authenticity: we are still not sure whether this beautiful "Savior of the world" was, in fact, painted by Leonardo or not. But the mystery, after its 2017 auction, became even bigger because we've no longer heard about it, nor seen it since. We don't know where the Salvator Mundi is. It was, officially, acquired to become the main attraction of the Louvre Abu Dhabi, but it never appeared in the recently-opened museum. Similarly, it never appeared in the retrospective the original Louvre, the one in Paris of course, curated to commemorate Leonardo's 500th death anniversary in 2019. Why? Because the museum's experts said there wasn't sufficient evidence to declare it a real work by Leonardo.
We don't know where it is. We don't really know who painted it. The mystery and mystique of the Salvator Mundi – and of his alleged author – is here to stay.