Italian cinema icon Monica Bellucci will star in the show Maria Callas: Letters and Memoirs at the Beacon Theatre in New York for one night only on Friday, January 27, 2023, at 8:00 PM.
To celebrate the publication of the homonymous book Maria Callas Lettres & Mémoires by Tom Volf, Monica Bellucci started performing on stage for the first time at Studio Marigny for a series of exceptional readings at the end of 2019. Bellucci made her debut as Callas at Paris' Théâtre Marigny in the same year and has continued to perform around the world, including in Athens, Rome, Milan and London.
Bellucci channels Greek opera legend Maria Callas in this one-woman show with text and stage direction by the author of the book, Tom Volf. Her performance is accompanied by the Wordless Music Orchestra. The book, as the show, gathers Callas' previously unpublished letters and writings and tells the opera singer's full story in her own words.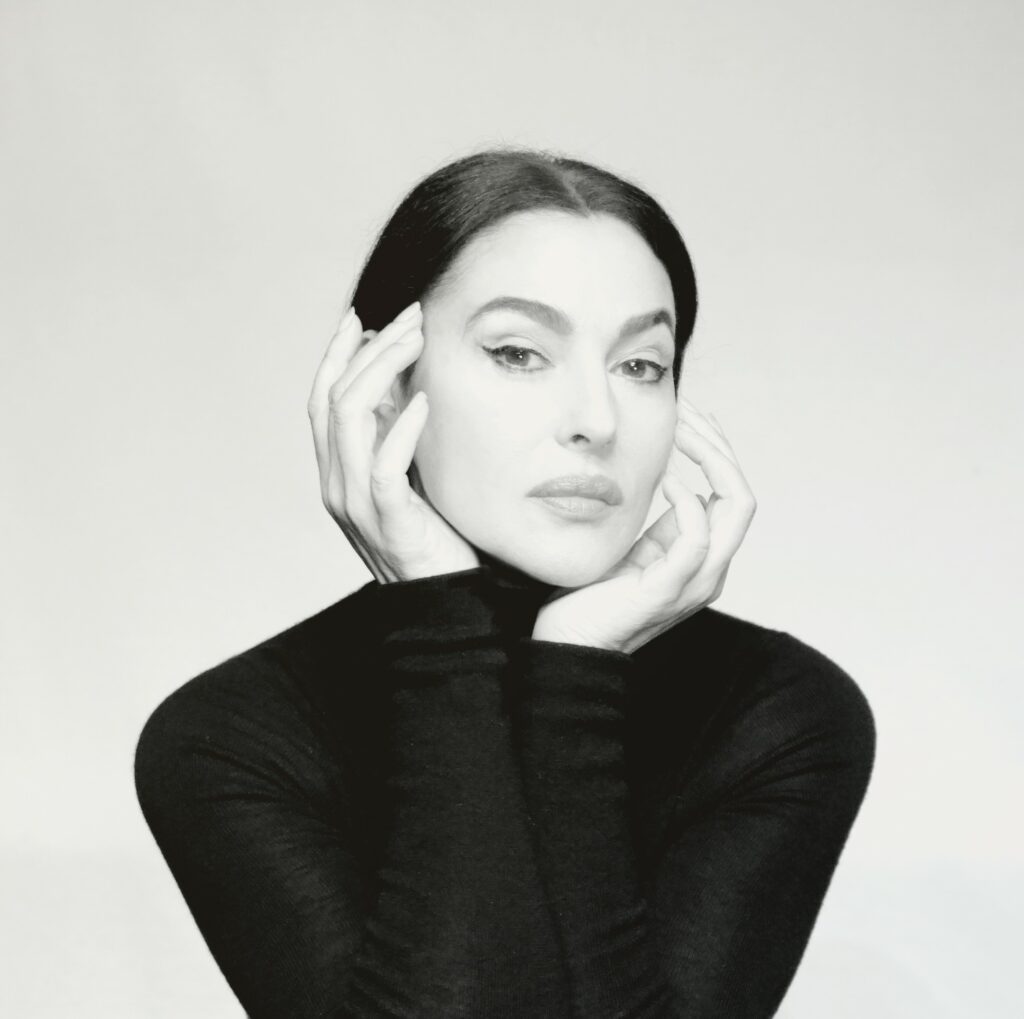 Callas' Letters and Memoirs is a trove of unearthed material telling the singer's life story entirely in her own words. Bellucci interprets the writings of Callas, from her modest childhood in New York to the war years in Athens; from her discreet beginnings at the Opera, to the pinnacle of a planetary career marred by scandals and personal tribulations; from an idealized love for her husband to her inflamed passion for Onassis. This unique account reveals, for the first time, the real story behind the legend. Sometimes she is Maria, a vulnerable woman torn between her life on stage and her personal life, sometimes she is Callas, the artist, victim of her own demands and embroiled in a perpetual battle with her voice. Callas, an artist that, despite her loneliness in Paris in the last years of her life, continued to work relentlessly, until her very last breath at the age of 53.
The stage, which has a couch in the center, reproduces Maria Callas' Paris apartment where she spent the last 15 years of her life. At the end of the sofa, a gramophone, on which Maria used to listen to her own recordings and to the Bel Canto music, which she loved so much. This music and her recordings are heard on several occasions during the show, as a hyphen from one letter to another, symbolizing time flowing by: a voice that, initially, is filled with all the power of youth, but that, little by little, starts to fade away, leaving nothing else behind but a piano playing long-lost melodies on its own.
Monica Bellucci wears a dress that belonged to Callas, lent by the Italian collection My private Callas, which remained secluded in secrecy for more than 60 years. The dress has never been worn by anyone else.
Photographer and filmmaker Tom Volf, 36, is not only the director of the show but also the curator of the eponymous exhibition and the author of an unpublished iconography dedicated to the artist. As a director, he works in opera and fashion advertising, all the way to institutional documentaries for television broadcast and international communication.
Today, Volf is considered one of the world's greatest experts in Maria Callas' life. He also launched the Maria Callas Endowment Fund, dedicated to the preservation of the artist's personal archives. Maria Callas: Letters and Memoirs is the result of five years of research, carried out all over the world.
L'Italo-Americano had the pleasure to interview Monica Bellucci and talk about the upcoming show in New York that marks her first time performing on a stage in the USA.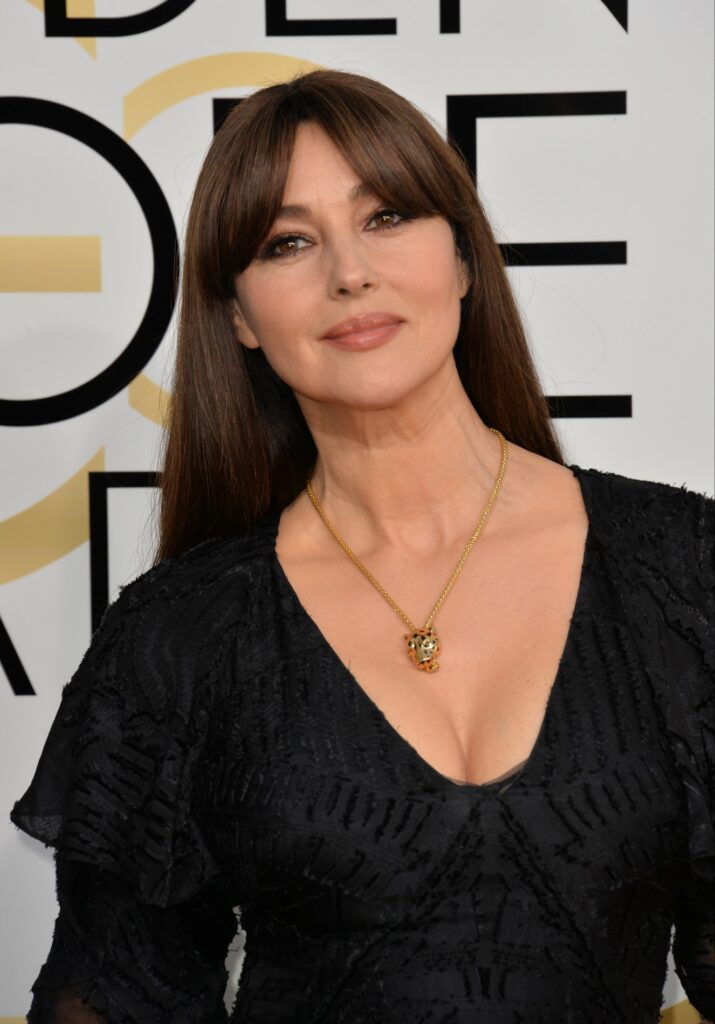 Monica, how did you get involved in this project, and what made you accept the role?
Tom Volf thought of this project after researching Maria's personal letters for his documentary Maria by Callas. He asked me to be part of the show and, even if the thought of going on stage for the first time intimidated me, I agreed. These letters and memories seem to be touching her soul, and I wanted to share that with an audience.
How is the show structured?
The show is a collection of Maria's letters from three significant periods of her life: the youthful excitement of a budding career, balancing artistic accomplishments and her relationships, and, in the last part, handling sadness with extreme elegance. My interpretation of Maria's words is beautifully interlaced with the Orchestra's interludes. It all comes together to create an emotional experience.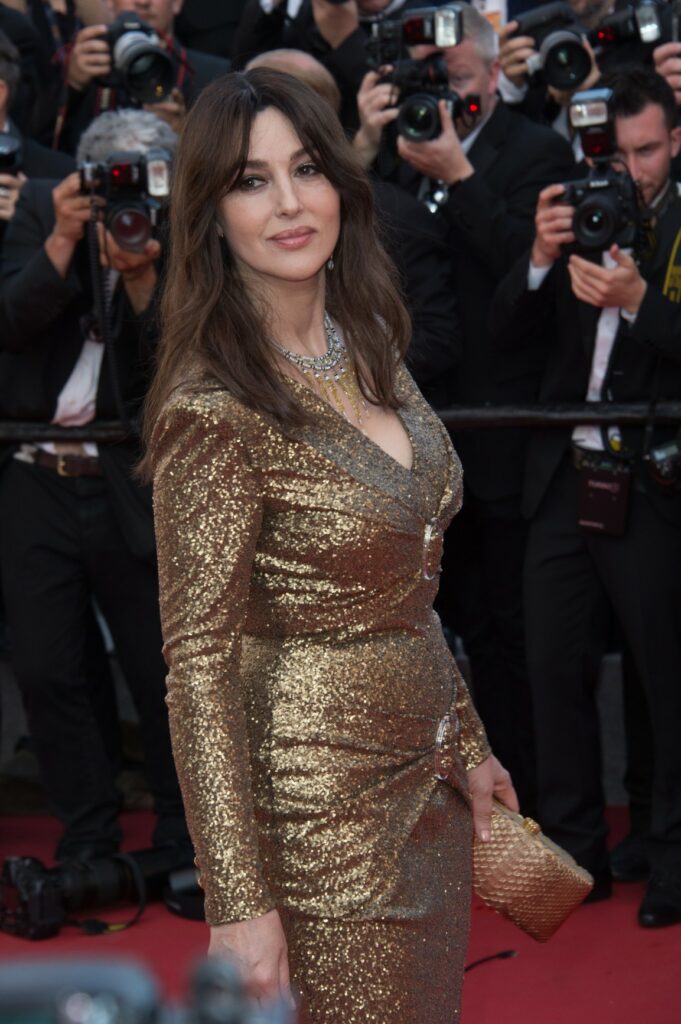 What was the hardest part of the show for you and why?
The hardest part is most definitely being on stage for almost an hour and a half because it is totally new for me. The relationship you have with the audience is different from the one you experience with movies. Every show is unique, it's like answering directly to the people in the theater. It's all very sincere, very "artisanal." I had never experienced anything like that before.
I read you are wearing on stage one of Callas' dresses. How did it feel to wear something that belonged to her?
Yes, what a privilege! It actually really helped me to "get into her skin," so to speak. The first time I tried it on, I was so moved to be wearing something that belonged to her. It gives me the strength to be on stage, I feel like she's with me somehow.
How did you prepare for this role? Did you read or study a lot about Callas?
A few years ago, I played an opera singer in Mozart in the Jungle. To prepare for the role, I researched the attitude of different singers, including Maria Callas. So when this role was offered to me, I was already acquainted with Callas the artist, the on-stage persona, but I had to dig into Maria the human. The letters gave me access to the part of her that was not in the public eye.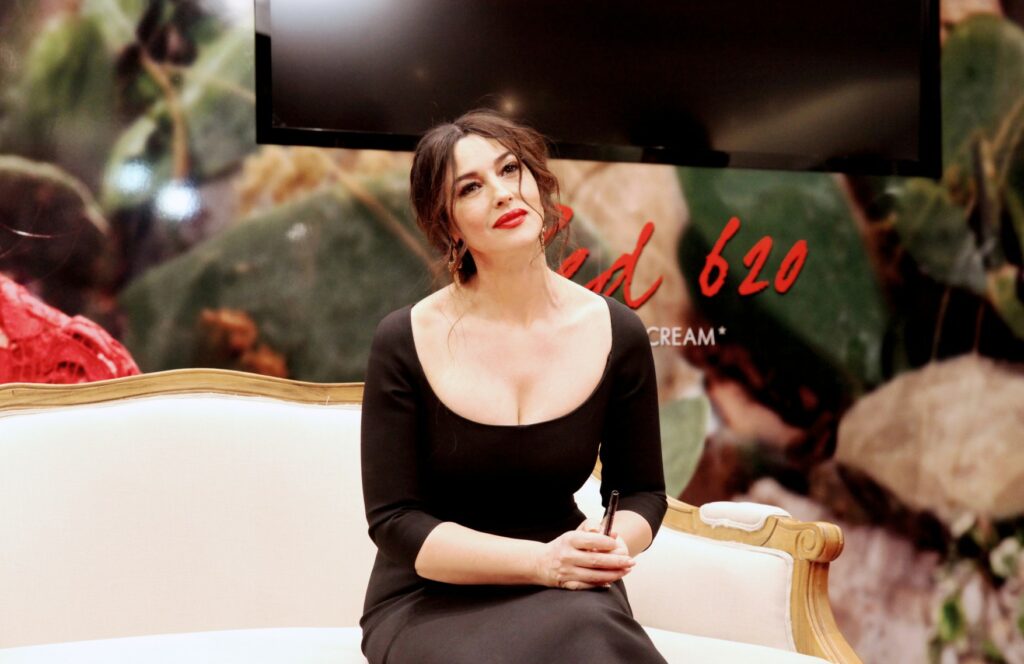 What idea did you get about her, both as an artist and as a woman?
I'm fascinated by her duality. Of course, I have so much respect for the artist that she was: talented, meticulous, hardworking, strong and uncompromising. But I grew very attached to the woman that she was in private, in all her complexity, fragility, and sensitivity.
What do you find different about performing in the US, when compared to other places?
Well, it will be my first time performing on stage in the US, so we'll see! I'm excited and a little nervous. Actually, Maria was born in New York in 1923, so I will perform the last show there 100 years later. I find that quite magical and poetic. I'm looking forward to meeting the American audience for that special moment.
What do you like to do when you are in New York if you manage to have some free time?
Honestly, I just enjoy walking around because the energy of New York is so strong. In Europe, we usually have a more relaxed pace. Here, everything and everyone is faster, I enjoy observing that shift. And, hopefully, I'll have time to visit a museum or two, the MoMA or the Guggenheim.