Matteo Garrone, class 1968, from Rome, carved a significant place for himself in contemporary cinema. It all started almost 30 years ago, in 1996, when he won the Sacher d'Oro for his short Silhouette, which later became part of his first full-length feature, Terra di Mezzo (Land in Between) in 1997.
Garrone's filmmaking is often seen through a lens of realism, shedding light on social issues in a visually persuasive way. These characteristics fully emerged in 2008 with Gomorrah, a film that earned him Best Director accolades at the European Film Awards and the David di Donatello Awards among others. Gomorrah is a stark, unflinching look at the criminal underworld of Naples, which explores the complex, violent, and often tragic lives of those involved in organized crime; its gritty realism, compelling storytelling, and profound social commentary were a hit with both audience and critics, making it a critical and commercial success.
Gomorrah not only elevated Garrone's status in the international cinematic arena but also significantly strengthened his popularity in Italy, where he was praised for his ability to tackle serious social issues with a deft, artistic touch. His subsequent films, Reality (2012), Tale of Tales (2015), and Dogman (2018), continued to garner recognition, with Reality winning the Grand Prix at the 2012 Cannes Film Festival and both Tale of Tales and Dogman being selected to compete for the Palme d'Or at the Cannes Film Festival in 2015 and 2018 respectively.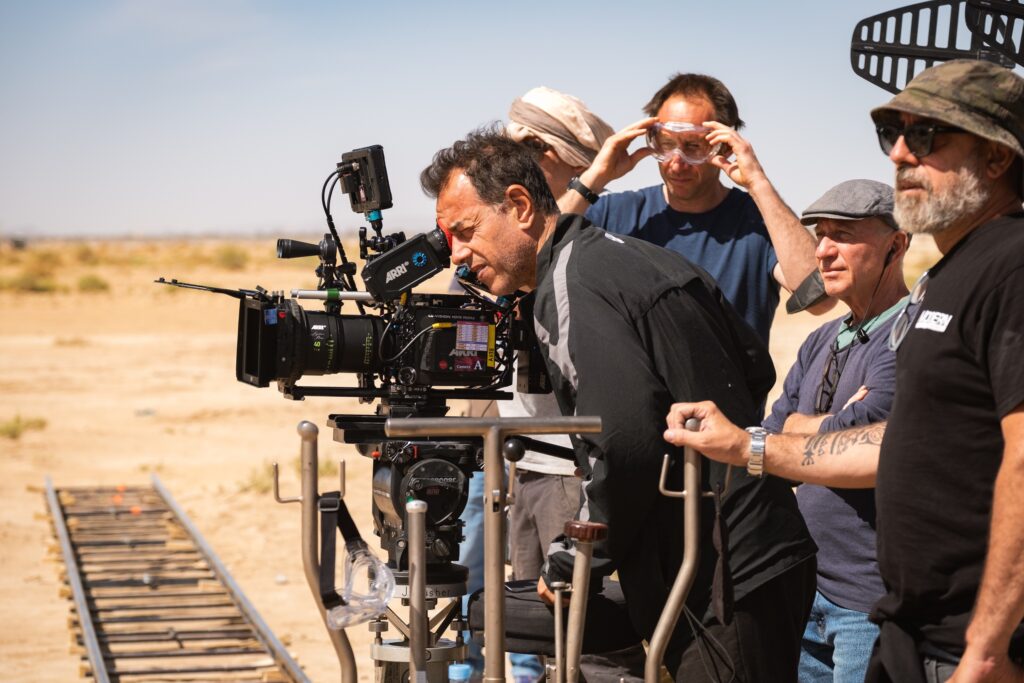 Me Captain (Io Capitano), his latest effort released in 2023, delves into the harrowing experiences of migrants striving for a better life in Europe. Its narrative is rooted in real-life stories, inspired by the odyssey of several individuals from Africa to Europe, and reflects the broader themes of migration and the human pursuit of better opportunities despite perilous circumstances. The film articulates the lesser-seen phases of the migrants' journey, providing a visual form to an often obscured reality: it follows two young Senegalese boys, Seydou and Moussa, interpreted by Dakar-born Seydou Sarr (17) and Moustapha Fall (18), who dream of going to Europe. To do so, they leave their country to face the desert, a detention center in Libya, and the crossing of the Mediterranean Sea. Garrone was inspired to write the screenplay after visiting a refugee shelter in Sicily, where he came across a 15-year-old boy who had been pushed to steer a boat carrying 250 people across the Mediterranean without any navigating experience.
The choice of cast, particularly young Sarr and Fall as the protagonists, adds a layer of authenticity to the narrative. Their performances, which were fully based on a genuine affinity with the characters they portrayed, resonated with the audience and transformed Me Captain into a conduit for empathy, understanding, and reflection on a global issue that continues to shape the human experience.
Garrone himself underlined the importance the two young actors had in his creative process: "I made this film with them and always sought to draw inspiration from their stories when I wrote the screenplay. Even during the filming, all the extras you see are people who took this harrowing journey to Europe. For me, it was very important to have them always by my side because I wanted to tell an honest and true story, respecting all those who went through this ordeal."
The film had its worldwide premiere at the Venice International Film Festival in September 2023, where it was honored with the Silver Lion for Garrone's direction and the Marcello Mastroianni Award for Seydou Sarr's performance. Following its successful debut in Venice, the movie had its US premiere at AFI FEST at the Chinese Theater in Hollywood on October 28, 2023; the event was attended by the Italian director along with the film's stars Seydou Sarr and Moustapha Fall. The symbolic value of the movie's first screening in LA is immense, if we think that it has been chosen as Italy's entry for this season's Best International Feature Oscar competition.
L'Italo-Americano had the pleasure to sit down with Garrone on the occasion of Me Captain's LA premier to discuss the movie, its inception and meaning, as well as the natural difficulties of bringing a complex human and social issue like migration onto the big screen.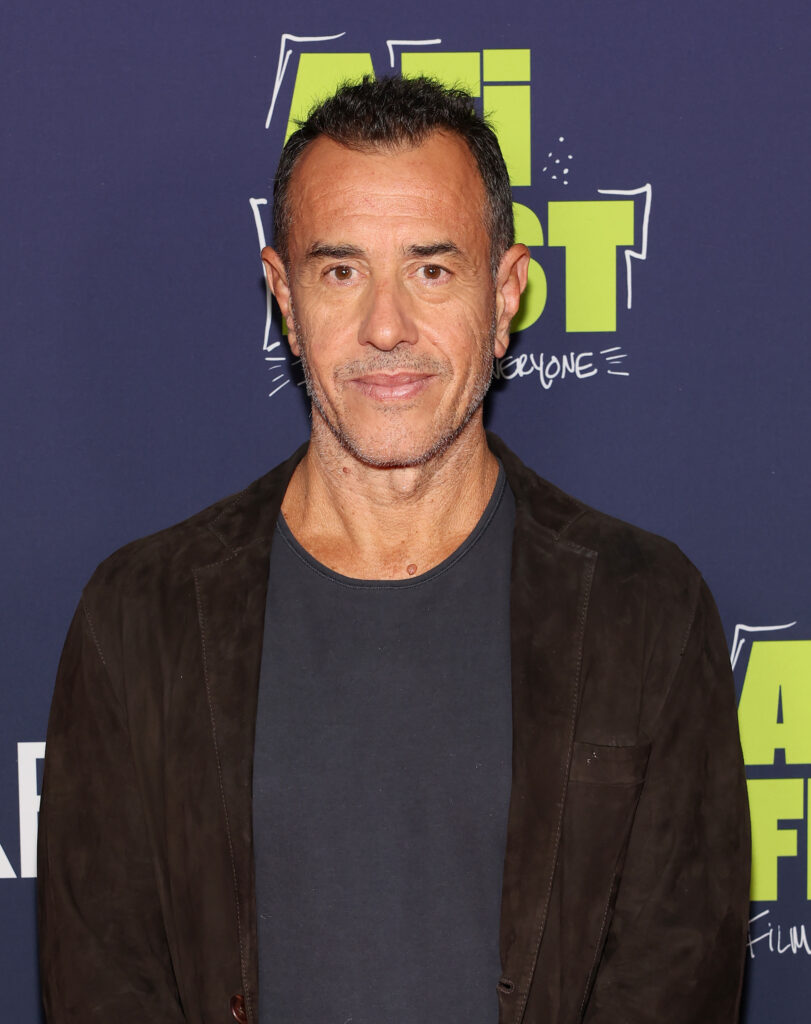 The film was inspired by true stories of emigration from Africa to Europe by Kouassi Pli Adama Mamadou, Arnaud Zohin, Amara Fofana, Brhane Tareke, and Siaka Doumbia. At what stage did you start working with them?
I began listening to the stories of some of the migrants I met in Rome, Sicily, and various parts of Italy. Their tales truly surprised me. In Italy and Europe, we are accustomed to seeing only the final part of the journey, just the segment where the boat reaches Italian shores. This was one of the initial reasons that drove me to tell this story, to try to give a visual form to a part of the journey that is unknown, and to finally give a voice to them, as they usually don't have one.
What was your main goal in writing the script after listening to these stories?
I aspired to be a mediator. I collaborated with them on this film, striving to infuse my perspective and expertise as a director, yet we created this film collectively. They are the initial audience of the film. It was paramount for me that they finally had a film where their experiences could be acknowledged, as often, when they attempt to share their odyssey, they go unheard. This film unveils the tragedy they had to confront.
What aspect of this story would the audience from Western countries not expect?
We are accustomed to thinking that the primary reasons Africans want to leave are escaping war or climate change. However, there are many youths: 70% of the African population is young, and the globalization that reached Europe has also reached Africa. They have access to social networks and can thus see our world. Our world appears full of light and promises, yet they don't see what's behind it, they only see the image we project. Hence, they desire to reach this seemingly better reality. When you are young, you want to seize the opportunity to earn money and support your family.
The desire to pursue a better future is common to all people. However, the film highlights that there are differences. How do you portray this in the movie?
The main difference between them and us is that they have to risk their lives to move. We can simply take a plane and go to another country. But if they want to move and come to our country, they have to risk their lives. Hence, there's a system of injustice, which we all are aware of. We wanted to tell this story, the journey of a hero, because I believe they are the true representatives of contemporary epic. They are the heroes of these times.
How important was the choice of the cast?
I was truly fortunate to find these young men because their performance is pure and intense, I believe it goes straight to the hearts of the audience. I found them during casting in Senegal. Moustapha was studying theater, and acting, and Seydou comes from a family of actors, his mother and sister are actresses, so he too loves acting, although he is more passionate about playing soccer and wants to become a soccer player. They auditioned, and then they met, and from that moment they became like brothers, they have always stayed together. They also composed the songs that are heard in the film.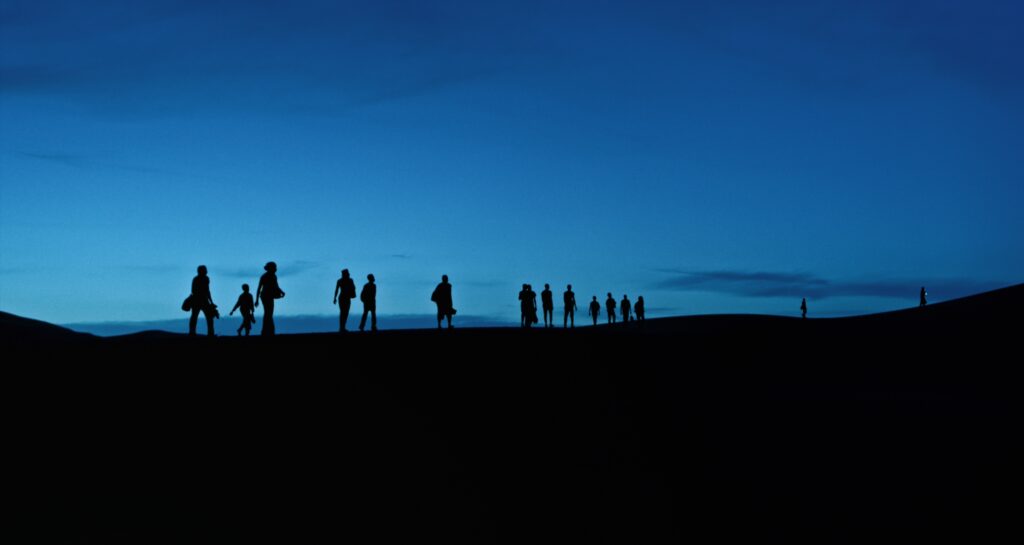 Do Seydou and Moustapha share anything in common with their characters?
When I filmed, I chose not to give them the entire script because, at the time, they had never left Senegal and shared the same desire as their characters to discover the world and come to Europe. Mustafa's dream was to come to the United States, so I wanted to maintain this sense of anticipation for them, allowing them to discover what was happening step by step. This is also why I shot in chronological order to ensure that this tension would escalate.
What was the biggest challenge during shooting?
Shooting this film was particularly challenging for me as I was directing in Wolof, a language I neither speak nor understand, so I had to place my trust in them. It's a film built on mutual trust. I hadn't anticipated that their performance would soar to such heights, making the film a precious gift from them and all the African actors to all of us.