Liquid water is a necessary condition to sustain life as we know it. This very simple concept, inspired by observing life on our planet, has led scientists from NASA Jet Propulsion Laboratory (commonly known as JPL) to explore the so-called "Ocean Worlds." Ocean Worlds are bodies in our Solar System where large amounts of liquid water are expected to be found underneath their icy crusts. Europa, a Jovian moon, may contain two to three times the water found on Earth, despite it being smaller than our Moon. Europa and Enceladus, a Saturnian moon, stand out not only due to the expected abundant liquid water, but also due to the communication between these oceans and the surface. This is of paramount importance since traces of what is in the oceans underneath may be found on the surface, which is the most accessible part of these moons.
Dr. Marcello Gori, an Italian aerospace engineer at JPL in Pasadena, has joined a team led by Lori Shiraishi that is working on a proposed mission to land a robotic probe on Europa to investigate its surface properties, evaluate its habitability, and search for life beyond Earth. "I work on a project related to Enceladus, a moon of Saturn, and a big portion of my time is dedicated to Europa, which is a moon of Jupiter," he tells me from his laboratory at JPL, in Pasadena. "Our goal is to learn as much as we can. It may reveal things that evolved in a different way than the way we are used to observe here on Earth."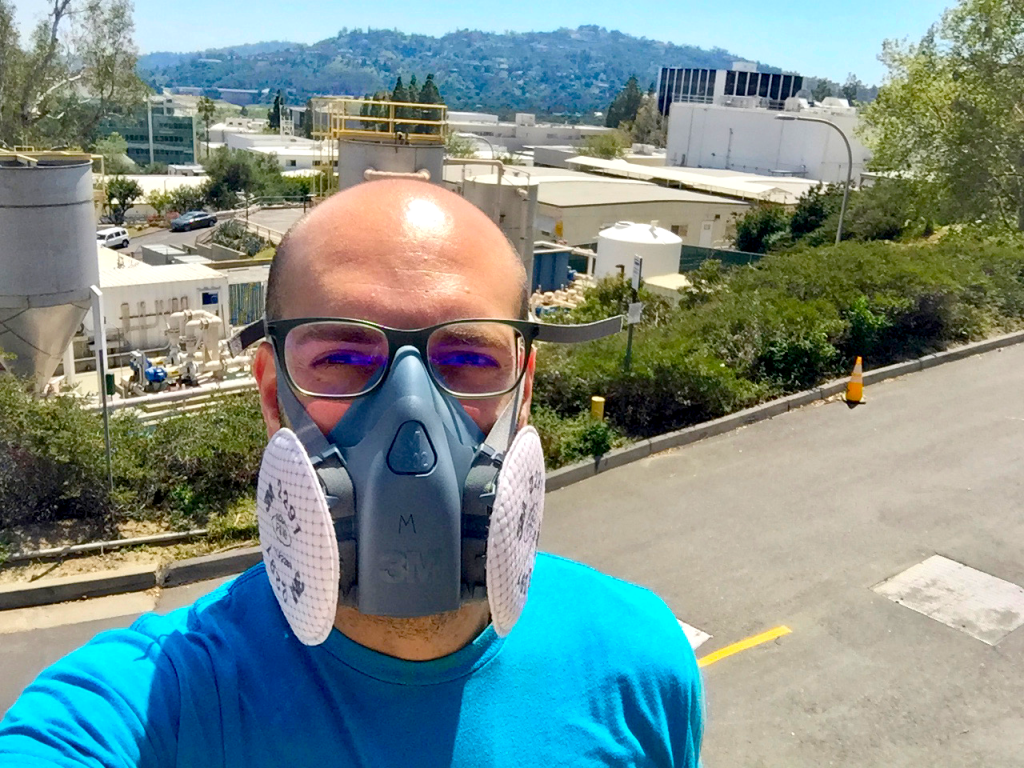 Passionate about space since he was a kid, Marcello graduated from University of Rome La Sapienza and moved to California in 2011 to pursue his PhD at the California Institute of Technology (Caltech). "My father was a pilot and in older planes there were windows on top of the cockpit so that they could check the stars and navigate them. This idea fascinated me as a kid, and my passion for flying grew to the space field and eventually for space exploration."
Marcello, there is a lot of information about Mars but not a lot about these Ocean Worlds. Why's that?
Resources are limited so NASA needs to select which targets to explore and we started from what is closer and more similar to us. Mars, for instance, had water in the past and its geological processes are not dissimilar from those on Earth. In contrast, Europa is very far, has a really harsh environment due to the heavy radiations from Jupiter's strong magnetic field, lacks atmosphere, and has exceptionally low surface temperatures. If funded, this would be a very complex and exciting mission.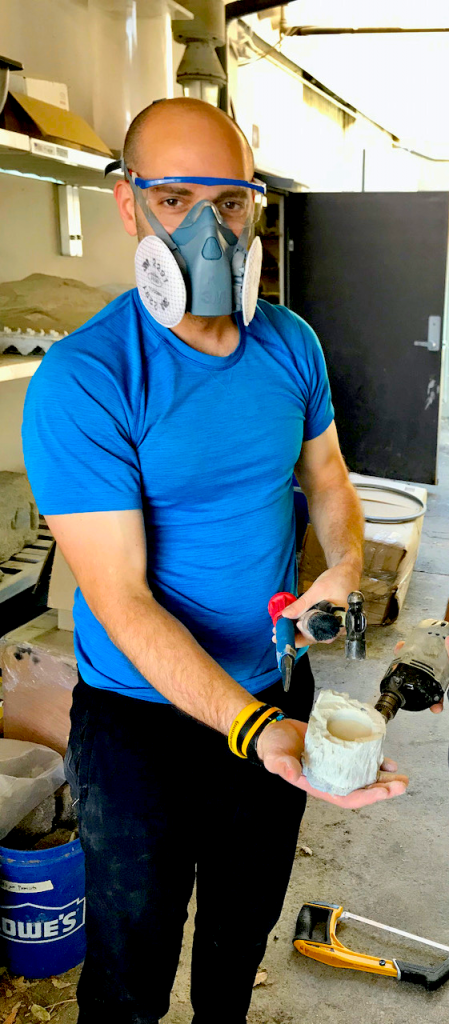 Is the interest about these Ocean Worlds growing now?
These extraordinary extraterrestrial worlds could become the hot topic of interplanetary exploration of the next decade. Some authors have already started writing novels in a more or less distant future when the first manned mission will visit one of these habitats. There is a book from a Chilean author J.P. Landau called Ocean Worlds, that specifically talks about a human mission to Enceladus. Enceladus is one of the brightest, maybe the brightest object in the Solar System due to its icy surface reflecting the sunlight, and it's also renown due to its giant geysers, called plumes.The book is a sci-fi story,but the scientific details have been fact checked by the author with scientists and engineers at NASA like my colleague Dr. Eduardo Bendek and myself.
What is it like for you as a scientist when you watch Hollywood movies about space, are they accurate?
It really depends on the movie. The Martian is definitely a nice one, featuring both JPL and Caltech, and besides I am a fan of Matt Damon. Kip Thorne, a professor at Caltech in theoretical physics and Nobel prize winner in 2017, notably consulted for the Christopher Nolan's movie Interstellar. In general, directors nowadays tend to do a better job at bringing more science on the screen. Of course, as a scientist, you can always find things that are inaccurate in movies, but you can definitely "forgive" some of them more easily!
Do you personally think that there is life out there?
That's the elephant in the room. I think the universe is a really big place and it would be quite egocentric to think that we're the only ones out there. So, if there is life and if we find signatures of it, it's going to be a hell of a discovery!
In high school, you did classical studies, did they help you in some way even though it's completely different fields?
Definitely. Latin and math activate the same areas of the brain. Latin is a very logical language: you start from the verb, then look for the subject and for the objects around it, following very precise rules. If you think about it, the scientific method is no different: you also follow a set of rules that require you to validate and prove every step, which guarantees its solidity.
Do you think there will be any chances for Italy to make research at this level?
Italians have incredible potential. Creativity, intuition and intelligence are traits that I've seen in many, many colleagues. The Italian Space Agency's excellence goes often unnoticed due to the larger players, but, as an example, there have been numerous collaborations between NASA and Italy.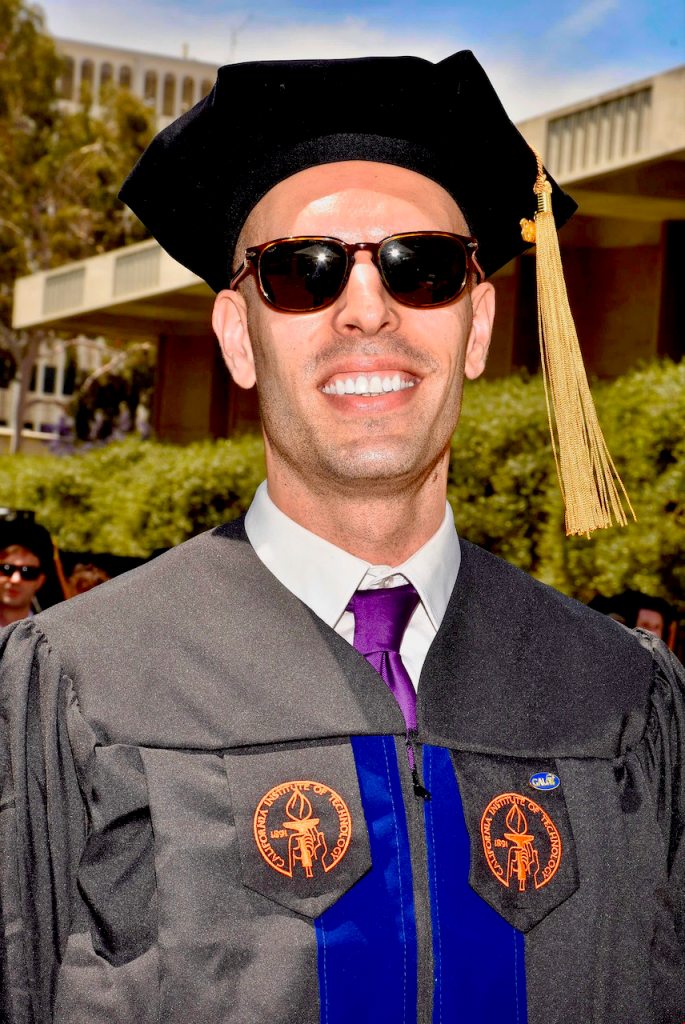 What would you like people to consider science?
Science has no colors, and, regardless of whether we like it or not, a scientific fact is a fact. My hope is that people will become more and more engaged into following, believing, and being interested in science.
What would the your ultimate goal for your career be?
I would like to continue the work and the developments that I've been contributing to so far. I'm lucky to be involved in several projects, some engineering oriented, others more "sciency" and, as a consequence, to be exposed to various fields.
A JPL's motto is "Always make new mistakes." Do you agree with this?
Absolutely. Enrico Fermi once said that if an experiment goes according to the hypothesis, you've made a measurement. If an experiment doesn't go according to the hypothesis, you've made a discovery. And I hope to keep making new discoveries.