In the heart of Italy, where art and innovation are as natural as the olive trees that dot the landscape, a company was born in 1920 that would come to define the very essence of Italian creativity: FILA (Fabbrica Italiana Lapis ed Affini). Every Italian since then knows FILA well: we all had Giotto colored pencils in our pencil cases when we were in elementary school and loved showing off our artistic attitude by drawing and writing on our school diaries with colorful Tratto Pen. Plus, who hasn't played with Pongo, or made a little keepsake for their mom using Das?
From its humble beginnings as a pencil manufacturer in Florence, FILA evolved into a global empire, coloring the world with its vibrant hues and imaginative products. When FILA first opened its doors under the direction of Count Giuseppe della Gherardesca, it was a small enterprise focused on crafting quality pencils. However, the company's founders had a vision that extended beyond graphite and wood, they saw the pencil as a tool of expression, a conduit for creativity that could unlock the imagination of both children and adults. The company's logo, designed by Severo Pozzati (Sepo), drew inspiration from Florence's iconic lily and made FILA products immediately recognizable. By 1921, FILA had already registered the Tosca and Orion brands for its graphite pencils, and by 1922, their catalog boasted a hundred different types of pencils, including copiers, colored, and dual-color pencils.
In 1925, FILA introduced the Giotto range of crayons, a game-changer in the market: this range would later expand to include 37 different watercolor shades by 1932. The image of Giotto drawing on a stone in the presence of his master, Cimabue, became an iconic representation of the brand, capturing the collective imagination since 1933.
In 1973, FILA launched the Tratto Pen, a writing instrument that sold four million pieces in just four days. This pen wasn't just a writing tool, it was an experience that offered smooth, uninterrupted writing and it quickly became one of FILA's most iconic products, which remains incredibly popular even today. Through the decades, FILA followed a precise growth strategy, which included acquiring iconic Italian brands like DAS, Pongo, and Didò (all products akin to playdough), each adding a unique flavor to the company's portfolio.
The company went public on the Milan Stock Exchange in 2015, a move that opened up new avenues for international collaborations and acquisitions, allowing FILA to broaden its horizons like never before.
One of the company's most noteworthy achievements came in 2011 when it had the honor of producing the official pencil for Italy's 150th Unity anniversary, which showcased FILA's commitment to quality and its deep-rooted connection to Italian culture and heritage. In 2016, FILA made headlines again by acquiring Canson, the esteemed French brand known for its high-quality paper: with Canson under its umbrella, FILA expanded its product range to include premium art papers, thereby offering artists a more comprehensive suite of tools for their creative endeavors.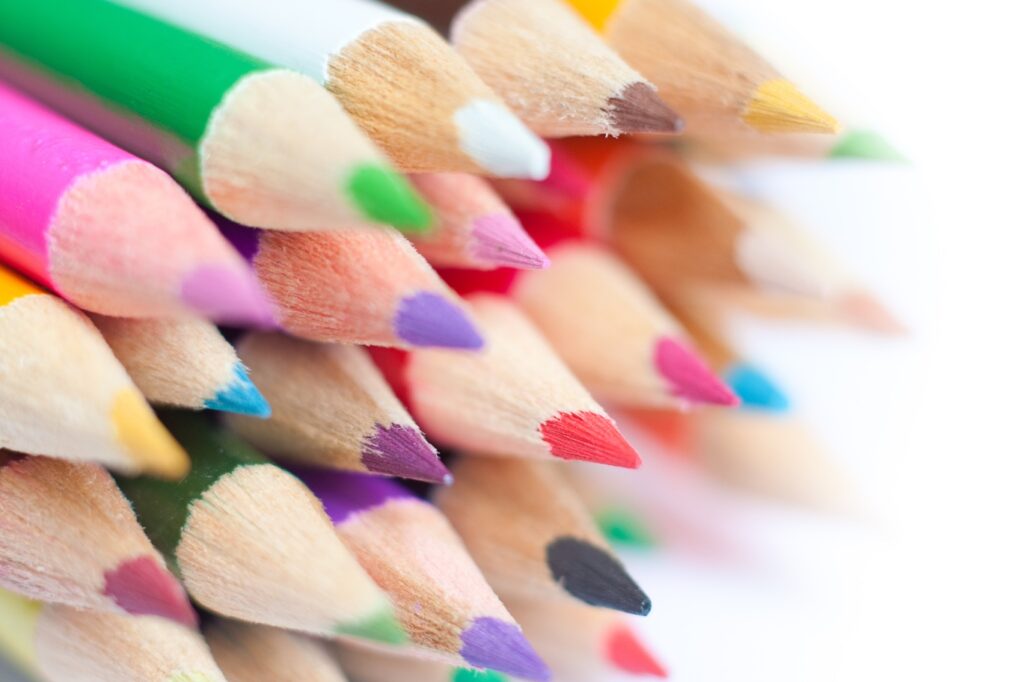 In recent years, FILA has also hit the headlines for its commitment to sustainability. Respecting the environment is a cornerstone of its corporate philosophy, and it reflects a deep understanding of the interconnectedness between art and the environment. One of the most notable initiatives in FILA's shift towards sustainability has been its move to eco-friendly packaging: recognizing that packaging contributes significantly to waste, the company adopted biodegradable and recyclable materials. In terms of manufacturing, FILA implemented energy-efficient processes that reduce carbon emissions and also focuses on using water-based inks and dyes, which are less harmful to the environment compared to their solvent-based counterparts. Additionally, FILA is exploring the use of renewable materials in its products, such as recycled or sustainably sourced wood for its pencils and crayons.
Today, FILA is a global phenomenon, with products available in over 150 countries. The company adapted its products to suit diverse cultural needs, making it a truly multicultural brand.