Luca is a tribute to Italy, its atmospheres and scents, in particular to those of the Italian Riviera where director Enrico Casarosa, 49, spent long summers during his childhood and adolescence.
Pasta with pesto and sea breeze, the warm colors of Cinque Terre, the passion for Italian music and traditions, long adventures riding a Vespa: the Genoese director, animator, and screenwriter's memories have become part of his first feature film by Pixar, Luca.
The story is about two friends, Luca and Alberto, growing up in Liguria between the '50s and '60s. The two don't only share a deep friendship but also a great secret: they actually are sea creatures that, when out of the water, assume the appearance of two eleven-year-olds. The film is inspired by the bond Casarosa established, as a boy, with his friend Alberto Surace, now an Air Force pilot, also born and raised in Genoa.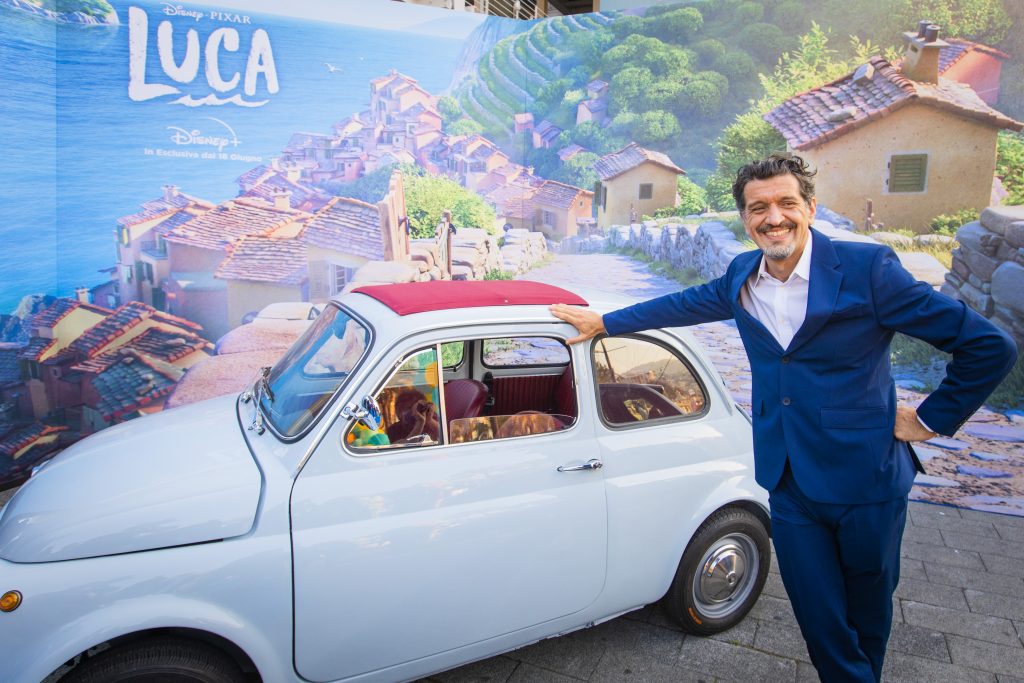 Casarosa, who moved to New York at the age of twenty to study animation, grew up professionally at Disney and was the screenwriter and director of La Luna — a short film for which he was nominated for an Academy Award — and storyboard artist for Ice Age, Up, Cars, Ratatouille and The Incredibles 2.
"It is a film inspired by my childhood in the Cinque Terre, by the summers I spent there with my best friend, Alberto," Casarosa explains.
The Genoese artist has lived in Berkeley, California, for many years, but returned to his hometown, Genoa, to present the film to the Italian public. "I was born and raised in via Piaggio, in Genoa. There, the coast is very special because it is very steep. Mountains rise from the sea. Cities are frozen in time and remain very picturesque. I have always imagined them as little monsters that come out of the water."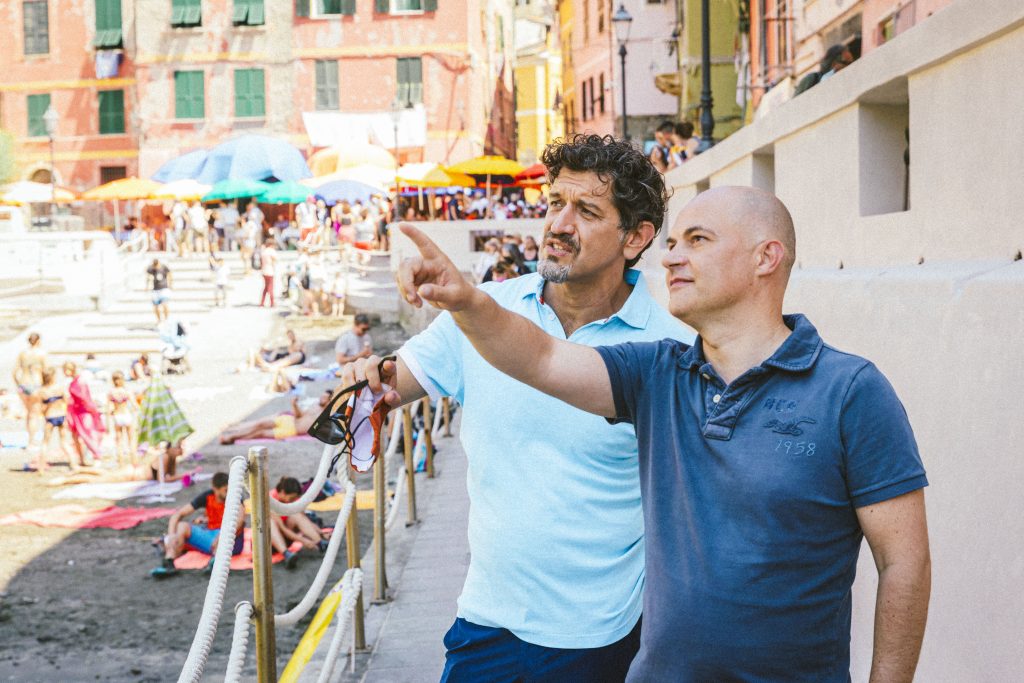 Enrico, your film is clearly a love letter to Liguria. What emotions did you want to convey?
Here in Liguria, you grow up with the sea within, because you always look at it. Ligurians know it. I wanted to celebrate that sea, I wanted to show it to the world, along with all that come along with it, like good food and music.
You put a bit of Italy in the soundtrack as well.
We wanted ​​to take people back in time through music, and for this reason we chose the beautiful '50s. The only exception we made was Edoardo Bennato's L'Isola che Non c'è, an album I adore. I wanted the song Il Gatto e La Volpe to be part of the soundtrack, because it talks about friendship, about being together and getting into trouble. I wanted to share this song with the world, and get younger people to know it. Bennato sent us a thank you message.
This film is about encounters that change life. Which meeting changed your life on a professional level?
The one with my producer Andrea Warren, because we have created a beautiful bond, we both want to grow professionally. Making a film is extremely hard… we both wanted to take care of all the people who worked with us, we wanted them to have fun, too! We share the same philosophy, we see obstacles and difficulties as opportunities for growth.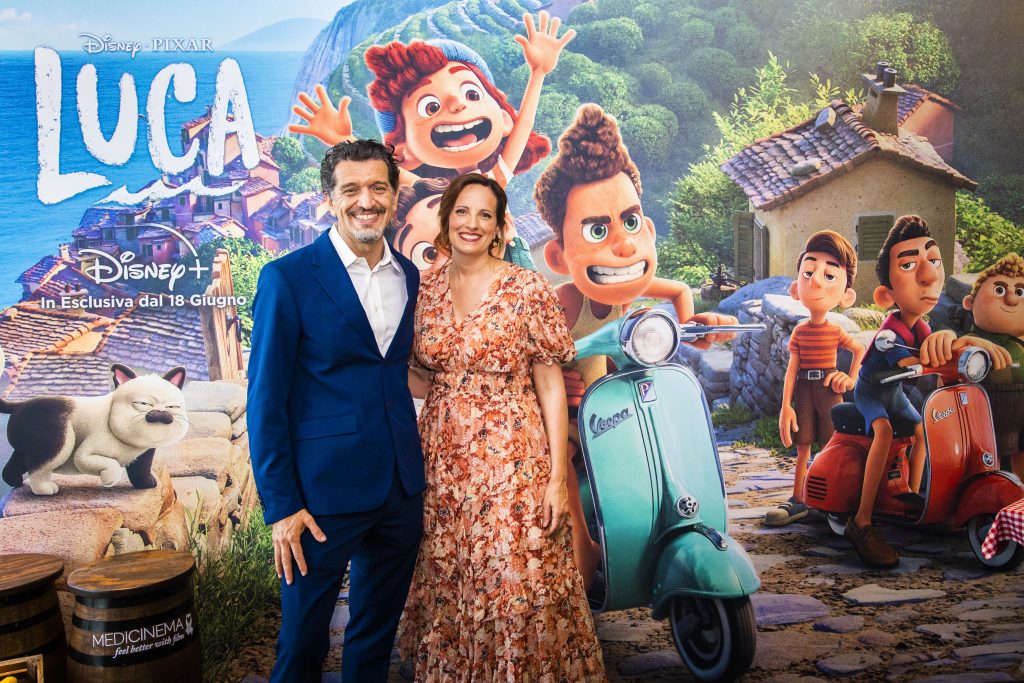 In the film, Alberto has a mantra he relies on: "Silence, Bruno!" (When In Doubt, Shout it Out!). Bruno is that voice in our head telling us we can't do something because we lack the skills to do it. Alberto is good at silencing it, giving Luca encouragement. Do you also have a personal mantra to follow when you find yourself in difficult times?
Since I discovered Silence, Bruno! I have often applied it in my life. It is definitely my new mantra. In this last year and a half, we have had many problems and we really needed "Silence, Bruno!" Indeed, I think we should get into the habit to say it to each other more often.
Can the friendship between Luca and Alberto be called a "bromance?"
It is definitely a fair way to define it. I was asked if it was more than a friendship. It is a topic that I wanted to keep open, because what matters to me is the message about being different, about having to hide; everyone has their own personal experience, but there is certainly a basic message of accepting yourself and showing what you really are to the outside world.
What is the most important characteristic of the movie's protagonist?
What we really wanted to show is that, often, different communities fear one another because, quite simply, they don't know each other. Luca is curious, and this is important because his curiosity provides answers to this type of world. If we want to open up to the world and to others, we must be curious.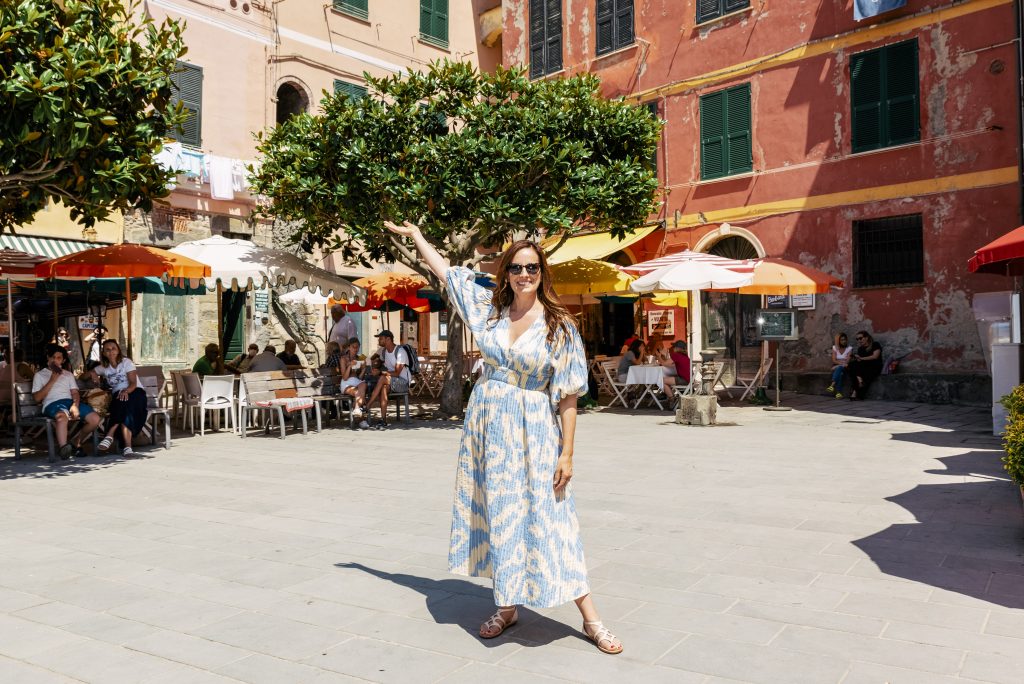 It is certainly a positive message.
Yes, but another important aspect I want to emphasize in the film is how not everyone will accept you. You cannot seek and expect approval from everyone, because it will never happen. This is why friendship and being surrounded by the right people is fundamental: we must learn to surround ourselves with people who recognize and appreciate us, who push us to do things we may not do on our own.
Where did you get the inspiration for the movie?
Part of the inspiration came from Japan. I grew up in the 1980s with many Japanese cartoons. Hayao Miyazaki is a legend for me, I met him and I showed him my short film and it was a beautiful moment. His characters have a deep sense of wonder. As a director, he always had the ability to create a child-like, simple and loving world for and with his characters. This has been my inspiration because I was interested in very similar characters. Just like when Luca comes out of the water for the first time and has this look of surprise and wonder. I like characters who discover simple things for the first time, like waves, the wind, espresso, old ladies… they make us understand we must slow down and observe it all.
What is the scene that moved you the most?
There has been many. You see, scenes are often done over several times until they are just perfect and fit seamlessly with one another. The difficult thing for a director is to keep this sense of unity – of fusion, really – throughout. And that happens only when emotions come along. There are passages in the movie we wanted to be almost like a blow to the heart, like when Luca finally finds himself and goes to save Alberto. And then the ending, for sure: I really got shivers there.
You have worked as a storyboard artist for many years and this is your first feature film, how was the transition?
Making a short was fundamental, but making a feature film has been a different story! A short is like a small poem, while a feature film is like writing a book. It's a different type of experience, with different timelines. It is difficult, but it made me grow. It was like getting on a ship and sailing in the sea knowing only storms were to come. After the storms, however, you recover and leave again, and that is a crucial moment because this is the way life works: you fall, and then get back on your feet.
Luca is passionate about planets, the moon, and the stars. Besides Vespas, the sea, and pasta with pesto, are satellites also a childhood passion of yours?
Yes, absolutely. A little imaginative astronomy… As a child, I imagined placing Saturn — a very "light" planet (because largely made of hydrogen and helium) — in a tank large enough for its size and fantasized about how the planet would float in water. It was my way of expressing and embracing my nerdiness. I wanted to bring a bit of lyricism, a bit of moon-inspired poetics to the movie, a direction I kept throughout. Luca's forays into his imaginary world are, in my opinion, beautiful. When he sees, for example, anchovies instead of stars and calls them star-ciovis, stell-acciughe. It's nice to create and it's nice to be inspired by astronomy because there is always something mysterious and something we don't know in it.
Like the sea you love, today you are wearing a blue t-shirt, is it your favorite color?
Yes, it is a color that goes well with everything, especially when worn close to the heart.