"After a professional career in basketball that brought me all the way up to the Italian national team, I decided to start over and put myself to the test". After an important phase in his life, young and talented Marco Salari started a new chapter by betting again on himself and his tenacity. He returned to the United States, where he was born, and in just five years he became one of the most successful real estate agents in Los Angeles.
In a decidedly competitive market – on the West Side of Los Angeles alone there are about 800 thousand active licenses of real estate agents – the 26-year-old managed to emerge, becoming the first Italian agent in California in the ranking drawn up by the Realogy Brokerage Group.
In the city of angels Marco works for Coldwell Banker Realty and with his partner Brent Watson he created The Watson Group with which he covers various areas of the city, from Malibu to Sherman Oaks, from Downtown to Long Beach, as well as New York, where he recently sold a condo, and Miami. "Being a real estate agent also means you have to be a bit of a psychologist, each client is different, with a different job, personal situation, and needs," Marco tells me. "Every day I see 20, 30 houses, which I study in detail because when I talk with my clients I want to be prepared and know exactly what I can offer."
Marco, how did you approach the real estate world?
It was a decision I made when I returned to live in the United States. My grandmother did it for more than 20 years and her husband was a building developer in Los Angeles. When I moved here she said to me: why don't you try it too? It is a job that, in addition to paying you back on a financial level, pays you back on a personal level, in seeing the joy of a customer for buying a house.
What do clients look for in a home in Los Angeles?
The European client generally looks for a house with a beautiful structure but above all with history, they tend to appreciate mid-century homes. The American, on the other hand, is looking for a large house, with 5 bedrooms and a more traditional style. But LA is so big and so international that the demand is really heterogeneous. Certainly, though, Europeans are looking for something unique that represents the Los Angeles lifestyle.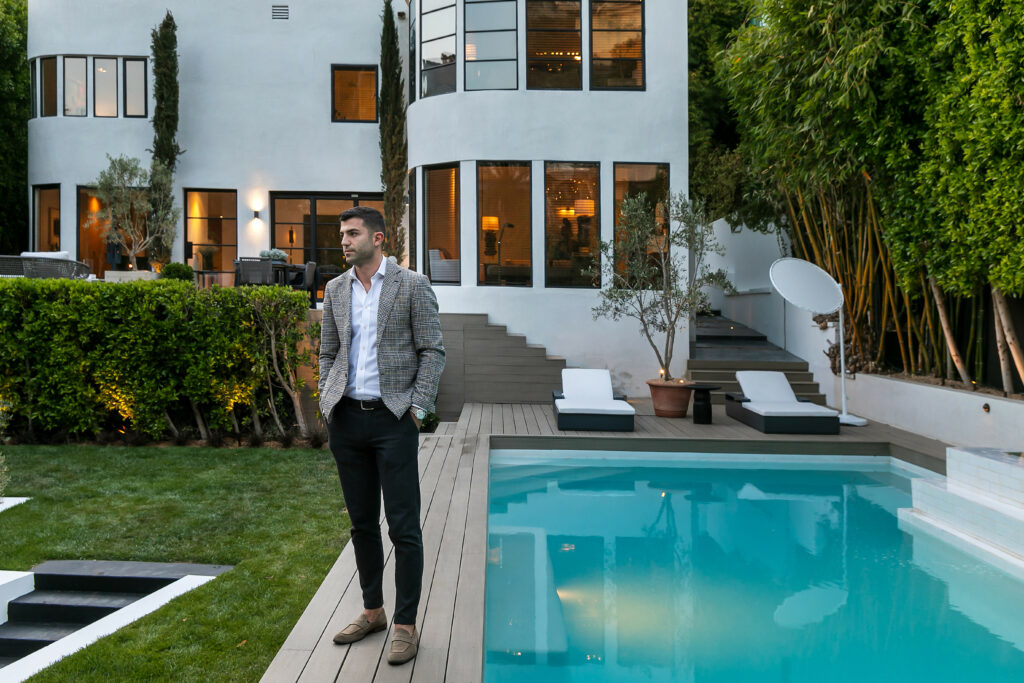 How would you define the real estate market at the moment in Los Angeles?
It is a market that rose by 30% during Covid; in Inglewood, there are no houses on the market under 1.5 million. At the beginning of the pandemic we were expecting a real estate crisis but, instead, LA had two incredible years. The interest on mortgages at the moment is between 4 and 6%, while 15 years ago it was between 12% and 15%. It is a very dynamic market: houses for sale in areas where there is a good school district, or in well-known areas such as Santa Monica, where there are tourism, restaurants, youth, a house or apartment in good condition can be sold in a week.
Which sale gave you the most satisfaction?
In terms of satisfaction related to the business, I would say the sale of a house in Santa Monica where there were 22 offers, and in the end, we won. On a personal level, however, having sold the house of Ronald Reagan, the US president from 1981 to 1989. A house where he lived in the 1940s with his first wife, actress Jane Wyman; when my partner and I took it, obviously it belonged to another family, but when we entered it was still a very special emotion knowing that a former president of the United States had lived there. It is a very elegant house with 650 square meters of interior only, in a classic style, with five bedrooms, seven bathrooms, and an outdoor swimming pool, in an area outside Beverly Hills. It was sold out in just 48 hours.
Have you sold houses to any celebrities?
I sold a house to Italian model Bianca Balti. I met her through another Italian client who lives here in Los Angeles. She explained to me what she was looking for and I tried to meet her needs by finding the ideal home. It was nice to work with a very humble and very respectful person. I also rented a house to Michael Douglas, in the Hollywood Hills, because he had to spend time in Los Angeles to shoot The Kominsky Method for Netflix. He is also an exquisite person. I was very excited, he is an actor that I have always seen on TV since I was little.
What has this job taught you?
That you must always be active, and make sure that the client remembers you. We must not consider ourselves only as salesmen, we also have to be honest and true. It is more important to establish a long-term relationship that is based on mutual trust than to sell something quickly that does not satisfy the customer and ruins the relationship with him.
What are the strengths of a good realtor?
In my opinion, you need to know the market very well, from A to Z, to know the various areas of the city, and the average prices of houses. You need to know who buys them, who sells them, what goes into escrow, how the banking system works, if foreigners can have access to concessions in buying a house in the United States. Not to mention the clauses concerning contracts: you need to learn to work with the notary which in America is called escrow. There are two months on average to inspect the house before buying, during which you must also stay in contact with the bank that must approve the mortgages after having carried out the appropriate checks. It is a very demanding and intense job but it is my passion.
How is the real estate market going in Italy?
The market in Italy re-exploded during Covid, especially in Milan and Rome. Before the pandemic it was stagnant. Many foreign customers are investing in Italy, especially in Tuscany and Sardinia, looking for a holiday home.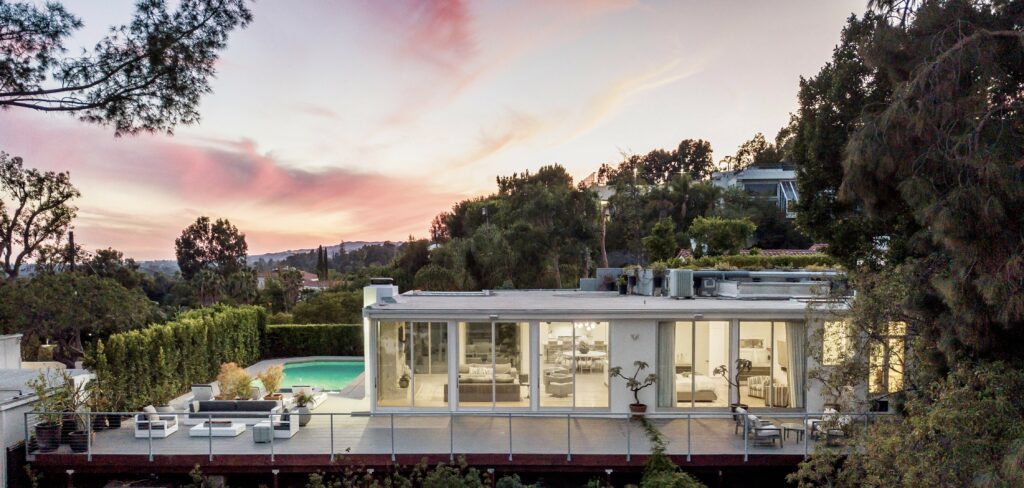 So in Italy the market has restarted after Covid?
The housing market has been blazing, we have reached levels that have not been seen since 2008. Furthermore, the pandemic has taught us that what matters is having space, air. If given, this is what people are usually looking for. I met two, for example, a young couple, she was Italian-American and he was American, who, continuing to work remotely, chose to move to Italy and bought a property outside Perugia.
Do you have a goal for your future, for your career?
Possibly having my own agency between Los Angeles and Italy, even if at the moment it's just an idea because I really like working with a big name like Coldwell Banker.