What's the best thing you can do after a glorious meal, when some of the good stuff still remains on the plate, but not quite enough for a full forkful of it? Simple! You grab a piece of bread and do la scarpetta. The "little shoe" is perhaps the most famous culinary act of defiance our country knows, because it isn't entirely acceptable when it comes to good manners, yet everyone does it without a care in the world. Maybe it's because of our natural sense of rebellion, maybe it's because we've always been told by our grandparents that non si spreca niente, not even a drop of sauce, or maybe it's just because there is nothing quite as good as bread dipped into something tasty: whichever the reason, fare la scarpetta – which is, for the very few who don't know, soaking up the sauce left in a plate with a piece of bread – is one of Italy's favorite activities.
Truth is, we don't really know where the habit comes from, nor the origin of the expression, but something is sure: we're talking about a tradition as old as Italy itself. Some say that fare la scarpetta has a poetic, albeit somehow crude, nature: it is a metaphor for the action typical of the shoes we wear which, with their soles, pick up all that lies on the street, just like the bread picks up all that lies on the plate. Others also find the connection with shoes, but in a different, more visual way, and compare the piece of bread moved around the plate with a finger to a shoe with a leg sticking up.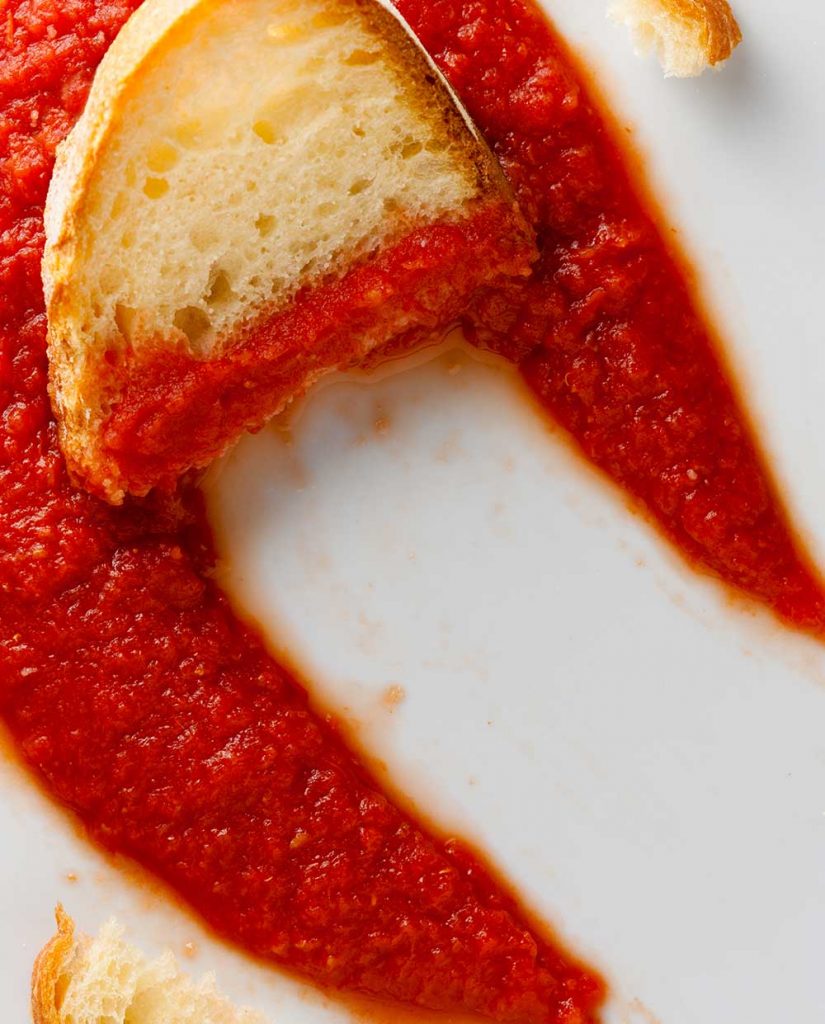 There's also a third, less colorful theory, according to which fare la scarpetta has nothing to do with shoes, but rather with the word scarsetta, or poverty. When we are poor, we must make do with what we have and don't waste anything, not even the little drops of sauce or olive oil left on the plate after the end of a meal: that's why bread – a staple in the pantry of the wealthy and the pauper alike – is used to pick it all up.
While growing up, I was told that fare la scarpetta was impolite and that I shouldn't do it in public: this – and I am sure I am not the only Italian to think so – always struck me as an oxymoron of sort, as my parents and grandparents were, in fact, the ones feeding me large pieces of bread dipped in ragù "to make sure it tastes nice" while it was still on the stove. But that was very much the idea: if you are at home, go ahead and tuck in, but never ever do a scarpetta at the restaurant, or if you're at a dinner party. Usually, we were told that the Galateo forbade it and that it was rude to do it in more formal occasions. However, many people dissent from this opinion underlining that, in fact, the Galateo doesn't say no to scarpetta altogether, but simply suggests not to use your fingers to move the bread around, but a fork.
Writer and expert of good manners at the table Elda Lanza has a different opinion. In 2017, she declared to Gambero Rosso that "Scarpetta shouldn't be done. It's childish and it gets your hands dirty. Don't get me started about those who use a fork for a scarpetta elegante! Scarpetta is fine at home; if you are at an informal dinner you can take a piece of bread and (…) dip it in the sauce. During a formal dinner, however, you just don't do it."
Should we forget about our beloved scarpetta at the restaurant, then? Perhaps not, because not everyone in the world of high-end cuisine agrees with Lanza. The late Gualtiero Marchesi, for instance, was happy to see his customers clean up the plate with a piece of bread, because there was nothing better for him – and for chefs in general – than seeing clean dishes coming back to the kitchen: it meant the food had been enjoyed thoroughly. Michelin-star chef Gianfranco Vissani agrees: chefs love it when their guests do a scarpetta.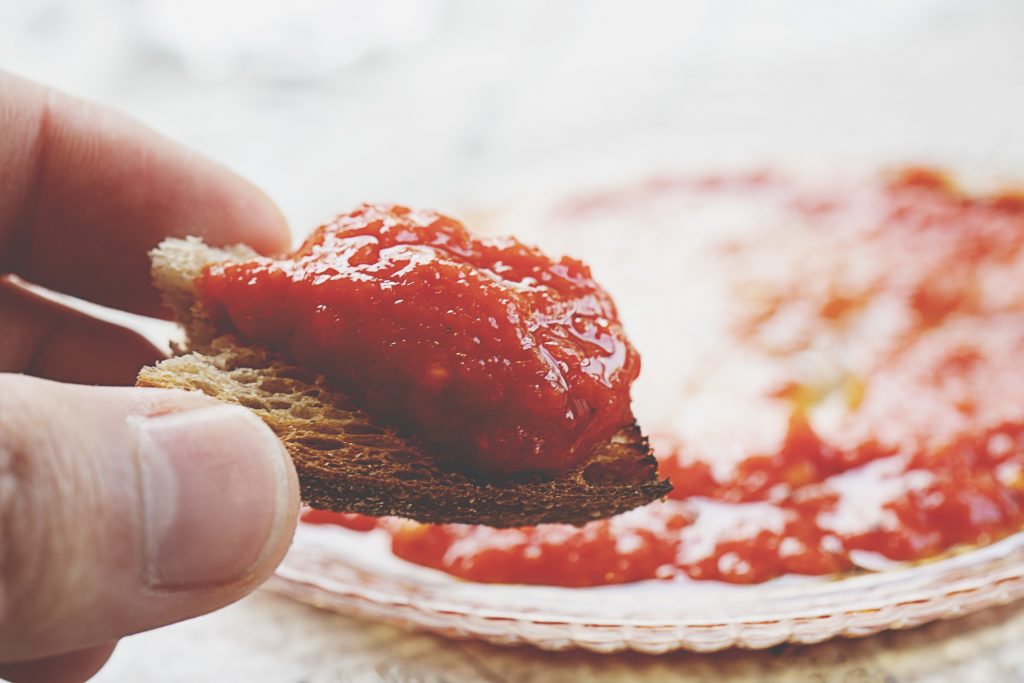 So, what should we common people do? Well, if done gracefully, there is nothing wrong with scarpetta: in the end, isn't good food one of the greatest pleasures in life? Let's enjoy it then. Speaking of which, you may wonder what the best dishes for a good scarpetta are. Well, truth is everything can be picked up with a piece of bread, provided you like it: of course, pasta sauces and meat gravy come immediately to mind, but we can't certainly forget a good, olive oil-based salad dressing or those delicious cheese sauces we serve sometimes with polenta or gnocchi.
Because la scarpetta is creative, socially inclusive and ageless. Everyone can do it and, if you ask me, it can be done in all occasions: in the end, what's wrong with something that puts a smile on your face and pays compliments to the chef all at the same time?