To celebrate this year's Festa della Repubblica, the Consulate General of Italy, along with the Little Italy of Los Angeles Association (LILAA), has organized the Italy Run LA, a 5K race taking place Sunday 5th of June at 8 a.m. close to the ocean, in charming San Pedro. "Italians and Italian-Americans are an integral part of what makes Los Angeles a hub of Italian culture and heritage," Italian Consul Silvia Chiave says. "Italy Run LA is a family-friendly race open to participants of all ages and abilities, including runners, walkers, and strollers. Everybody will be able to experience an iconic tour through San Pedro, set against the backdrop of the Pacific Ocean, as you run through the beautiful streets of Los Angeles Harbor."
Consul Chiave, can you share some more details about Italy Run LA?
Italy Run is not only a 5k run but also a great street Fest (Festa di Piazza) that will involve families and children in the celebration of our National Day, la Festa della Repubblica, for the first time in person since 2019. It is an initial try, a ballon d'essai, that can be organized again if it proves to be successful. Italians are great runners but also people who like to spend time in the open air, walk, and eat outside. We will try and combine all these aspects of Mediterranean conviviality in one event, which also wants to promote our lifestyle, our culture, and our language. This is why the proceedings will cover the costs of the organization but will also be used by LILAA to offer scholarships for the study of Italian.
How did you come up with the idea to celebrate the Italian National Day with a marathon?
The idea is not mine, I "copied" it from my colleagues at the Consulate General in NYC who, a few years ago, had the idea to organize Italy Run in Central Park, and succeeded: in 2019, more than 8000 people were running under the Italian flag in New York!
I always found great inspiration from other successful initiatives of our consular network, here in the United States. The philosophy is the same, we all work to be a point of reference for our nationals abroad and to promote the best that Italy has to offer.
The event is organized together with LILAA, what is this association about?
The event is organized together with LILAA and with the City Council's 15th District, competent for San Pedro, but also with the necessary support of Michael Hogue, expert runner who organizes another Run in San Pedro called "Conquer the Bridge." With this experience, I learned that it is impossible to organize a race without the help of professionals in the sector. LILAA is a 501c non-profit dedicated to the creation of a new Little Italy, able to combine our tradition and our history with our country's natural capacity to innovate, to celebrate our culture through hospitality, shop of authentic Italian products, and cultural events.
Are there any other partners involved?
Many liked our idea and we have plenty of partners that adhered with enthusiasm to the initiative, the first being Enel X Way, our presenting sponsor, a global leader in smart electric vehicle charging solutions with over 250.000 charging ports worldwide. It is a subsidiary of one of the world leaders in renewables, Enel Group. We are proud to be in partnership with such an important Italian company. Sustainability is, in fact, one of the keywords behind all our actions, and what's more sustainable than a Run?
The other sponsors are LandiRenzo USA, MSC, Filippo Berio Olive Oil, Marco e Stefania Giandalia, Providence, Buono's Pizzeria, Athens Services and Bindi.
Besides the run, are there going to be other events on the day?
After the race, Little Italy's Piazza will be animated by a Festival with music, animation, games for kids and stands to taste pizza, ice cream, and other typical Italian products under our flag's colors –red, white, and green. Children of all ages who take part in the run will be able to do face painting, have fun with a magician, go on a mini-train ride and decorate cookies.
Why was San Pedro chosen for this event?
San Pedro with its port is one of the epicenters of our historical immigration in this City. While, in the last years, the so-called "new mobility" concentrated in West LA, the legacy of the fishermen from Ischia and Sicily who came here in the 20th century and before is still alive in San Pedro, an area that has over a century of Italian history on its shoulders. This is why San Pedro has been chosen to bring to life, in the new Little Italy of Los Angeles, our tradition, our history, our language but also our present, that of a modern Country capable of innovating. This is well embedded into the project of Little Italy that welcomes, in its respect for the diversity that characterizes this place, all those that love Italy and want to discover its most authentic characteristics. It's a fascinating place and all the Run will take place on the waterfront. Little Italy LA is modern and contemporary, but it has also developed around the concept of the piazza: with its Mediterranean-Californian aesthetics, it is intended in the Italian way, as a place where our identity comes out. The piazza is, still today, a point of reference in all our cities and towns. The Run will start and finish at the Piazza, as a symbol of the rephrasing of the urban landscape, and attention to sustainability.
Any other useful information about the marathon?
Well, it could be misleading to call it "Marathon" because this word evokes an idea of competition and agonism that is not part of our concept. Everybody can participate in our Fun Run and, as with every street Fest, we can say, also for this one, "the more the merrier." It is not an event for professionals and, actually, many of the habitual runners who participate in this kind of event will walk with their friends or their families. As I previously mentioned, this is intended to be a big Fest, full of Italy. All info can be found on our webpage: www.italyrun.org and it's possible to enroll also through the QR code included in our flyer, that we are starting to distribute everywhere. There will be a discount for groups of over 15 people, to be agreed upon with the organizers. For this type of initiative, word of mouth is very important and we thus hope that our Italian and Italian-American communities will participate. All runners will receive a T-shirt and a medal.
What message you would like to convey to people, as a Consul, in the difficult moment the world is currently experiencing?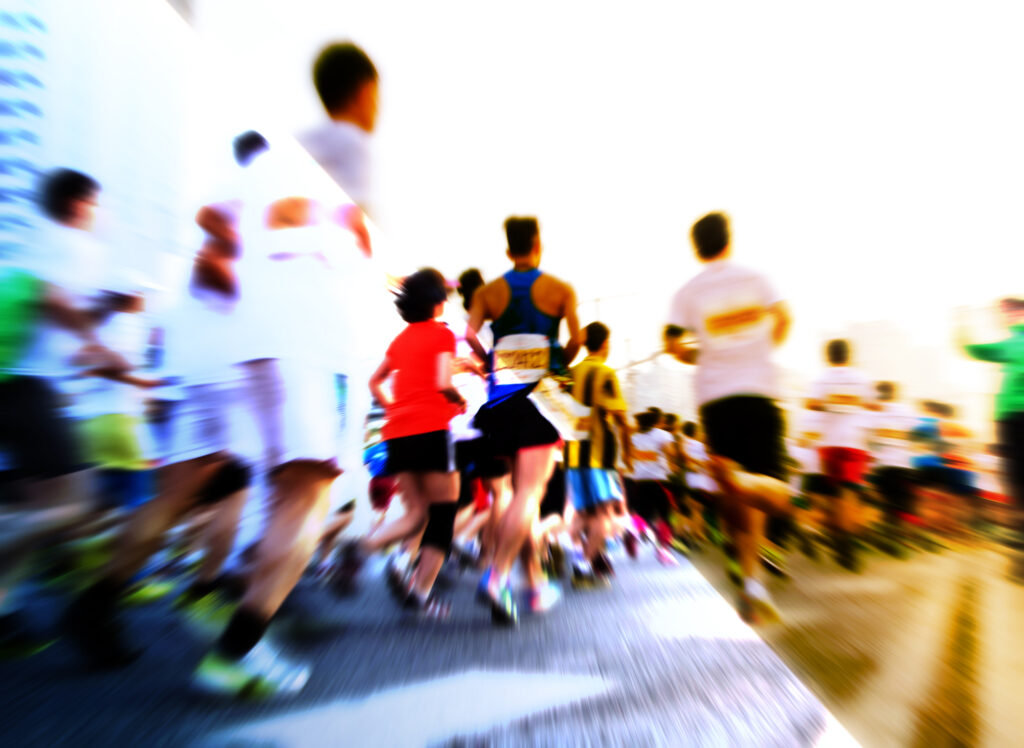 The last few years have been complicated for everybody, but the crisis we've been through also showed how the Italian Community can be united around common values. Since the beginning of the pandemic, we have seen it in the course of many events, where Italians and Italian-Americans' will to help one another was tangible. The support towards the Consulate General and the work we did was also heart-warming. With this event, that sees us going back in presence after three years, we would like to send a message of unity and participation, and to involve all the community, with all its different souls, to celebrate our Festa della Repubblica.