To be honest with you, I think Italians and Americans have plenty of things in common: big hearts and lovely smiles, to begin with, but  also an immense sense of hospitality and the ability to transform a guest into a member of the family in a matter of hours. Within the first day of being at one of my best friends' family home, in New York, for the first time, I had become her mother's "Italian daughter." She still calls me so, 10 years later.  
Americans and Italians understand each other well, too, in part also thanks to the beautiful and lively presence of the Italian-American community, of which L'Italo Americano has been a proud voice for more than 110 years.  
But we both  have peculiar quirks and habits that make us special, and thank god for them! Otherwise it'd be a pretty boring world indeed, when you think about it… For example, Americans tend to have a much better awareness of their history and  their cultural heritage than we have in Italy, and a much greater interest in their own personal family history.  Yes, I wish we Italians were a bit more American in these things.  
But you know, we, too, have our own nice habits, and some could be a real pleasure  to pick up, when you think about it.  
Here are five of them.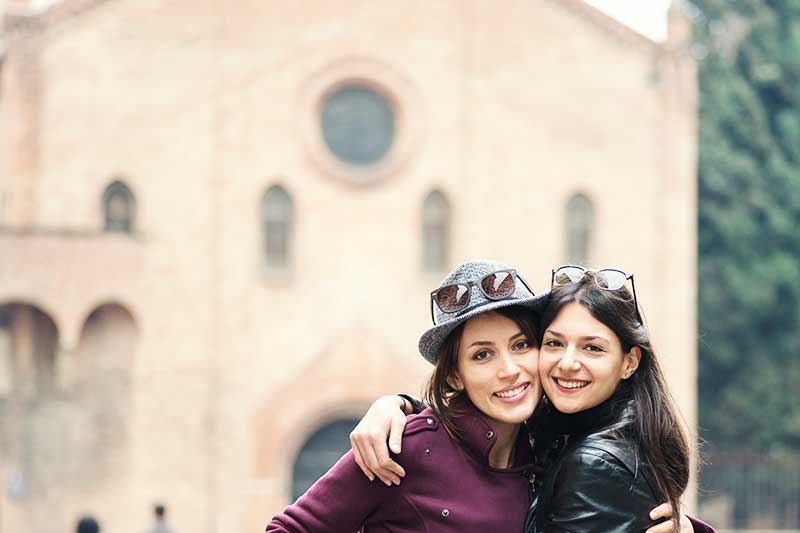 Don't be afraid of being touchy-feely 
This is one of the first things people notice about Italians: we do enjoy physical contact. Hugs, kisses, but also light touches on the arms when talking, placing the hand on a friend's shoulder or waist and, generally, not being afraid of showing affection in a visible manner. To many non-Italians, this can be quite baffling and sometimes can make things even a bit awkward: "why is she touching my arm? Is she flirting?" "Are those two together? Look at how they are hugging each other…" and so on and so forth. But no, in Italy being this tactile with friends and acquaintances is just part of the way people communicate with one another, and you know what? It's beautiful! It can help show people you care when words fail you and it is a great way to break the ice and to show interest in what others are saying.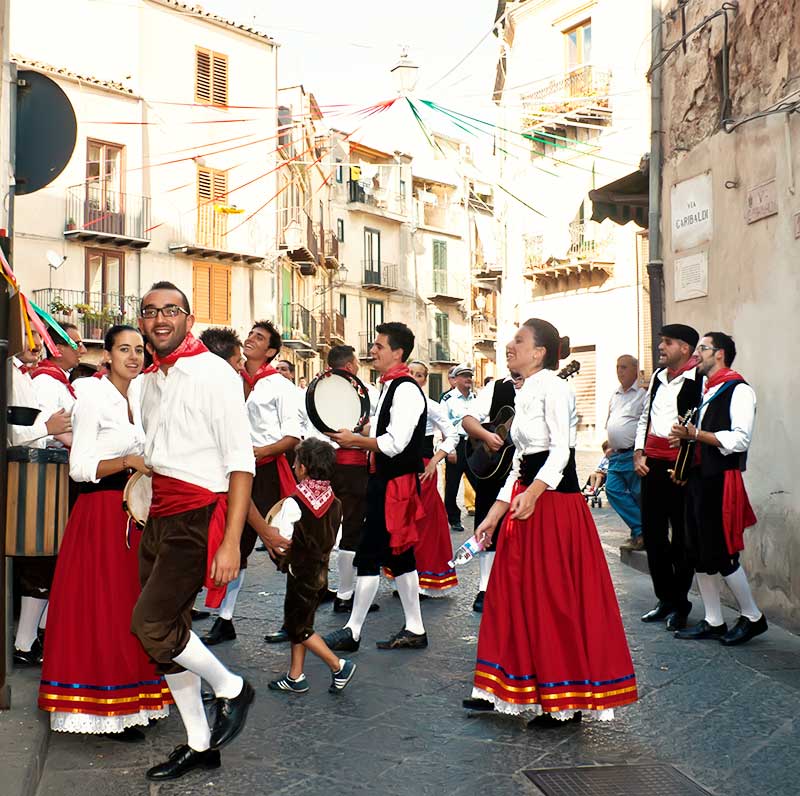 Bring music into your life 
You know the way we are made 80% of water? Well, studies say that one of the reasons music makes us happy and cheers us up comes from the fact sound is made of vibrations and vibrations ripple through liquid. So, music makes us happy because we, quite literally, vibrate along with it. And the effect is 1000 times better when the music comes from yourself, that is, when you sing. Older generations of Italians knew that well: rise your hands if your Italian nonna would sing some Verdi while making lunch and your nonno had a penchant for Parlami d'Amore Mariù, usually performed while shaving. Mine did! 
The point is, once upon a time, singing was as natural as speaking in Italy: you would hear people in their homes singing, their voice filling up the streets like a breath of fresh  silky air. And what would you do then? You smiled, because singing is always a sign of beauty and, often, happiness. Admittedly, this is an Italian habit Italians themselves should rediscover: but you know what, as we do like all that is American, maybe if you start, we'll join you!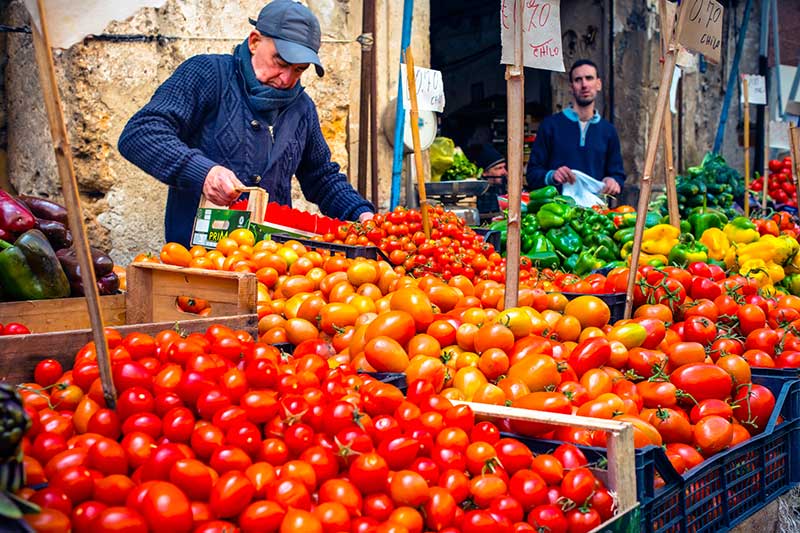 Visit the local market and stores 
This is a common entry in all articles of this type. And of course it is, because there are so many advantages to be enjoyed from choosing to buy local at your market and small stores, instead of running to the supermarket. It's a matter of quality of course, but there is so much more than that. It's about the human side of it all. In a world where we barely know our next door neighbors and live more and more in sterile independence, becoming part of your paese's community may be an immense joy. It's not only about  having the local butcher knowing what type of meat you want, or your barista having your coffee ready without you ordering it: it's about contact, about developing a sense of belonging, about making of your street an extension of your own home. It's amazing, it's beautiful, it's one of those simple pleasures we should learn to appreciate more. 
Go out with your friends Italian style 
Bypass happy hour shots and vicious hangovers, and stick with Italian-style nights out. Italians drink as all other people in the world, but they tend to have a healthier attitude to alcohol than many. While enjoying a few drinks with friends is absolutely normal, they are usually paired with good food and, more importantly, they are a corollary to the beauty of being out with the people you enjoy the most, rather than the centre of the evening. And speaking of food, never underestimate its role,  even when it comes to choosing the right bar for the night: the quality of their burgers, kebabs and stuffed focaccias is among the first things Italians check out!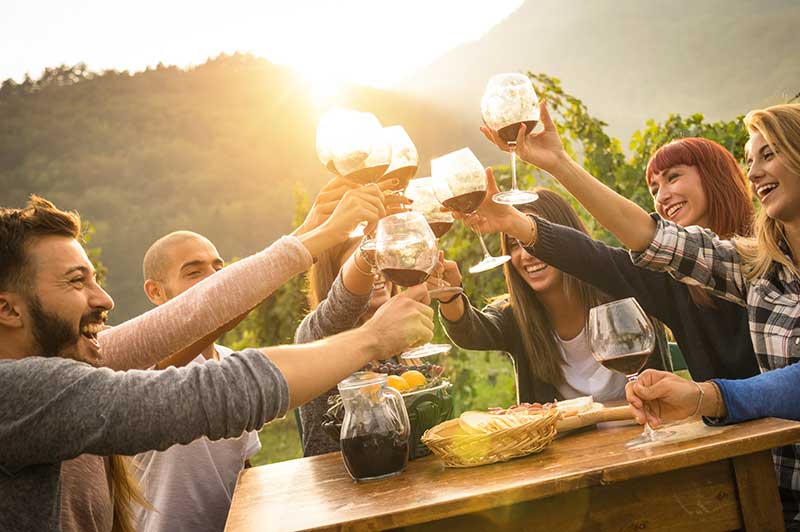 Eat with your family more often 
We'll end with the most obvious: Italians and their phenomenal family meals are the stuff of literature, right? Well, it's not only because of the quantity and quality of food involved. Even if today's more frenetic lifestyle is typical of Italy as it is of any other place, "la cena in famiglia" remains a must. The kitchen table is where Italians really show love to each other, where memories are made, fights are born and mended, and the simple serenity of being together makes you forget about all the problems life may put on our path. Eating with the family is like being a child again: it feels safe, it is comforting and there is nothing that makes you feel more at home than that.