Have you ever wondered why Italy is divided into regions?
Of course, our regioni are not that different from "counties," but it's interesting to see why and how they were created.
Italy was first divided into administrative areas at the time of the first Roman Emperor, the glorious Augustus, who split the peninsula in eleven regions, each indicated by a number rather than a name: some of them looked a lot like our modern regions, others… well, not so much. Take Northern Italy, for example, more precisely the area above and around the Po River: today, we count eight regions, Piemonte, Valle d'Aosta, Liguria, Lombardia, Veneto, Trentino Alto-Adige, Friuli Venezia-Giulia and Emilia Romagna. Back then, though, there were only two: the IX (9th) on the West, going from Valle d'Aosta to the Adda River, and the X (10th), from the Adda River to the Adriatic Sea.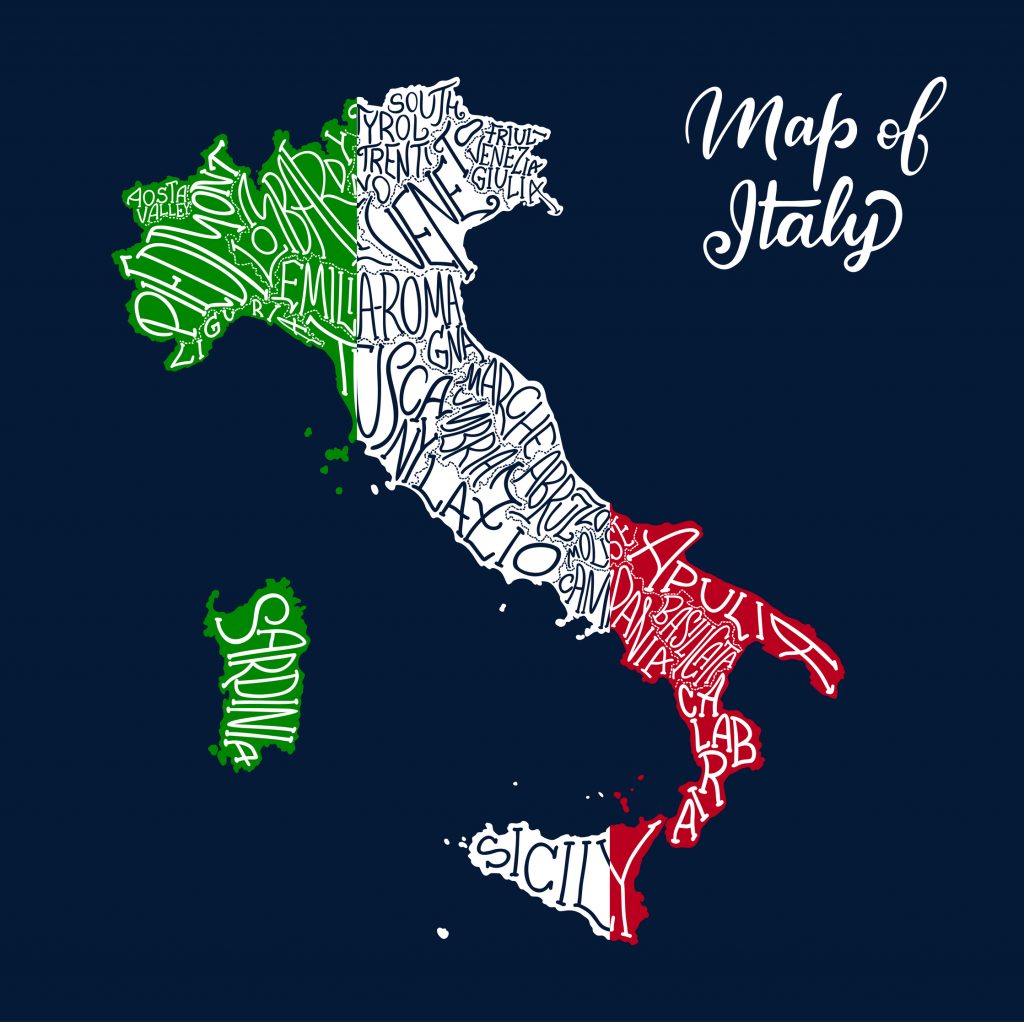 Now, according to linguists, the word regione, "region," comes from the Latin verb regere, which means to lead or govern, but Augustus' regiones didn't have anything to do with administration and, while today's Italian regions have specific decisional powers over their own territory, their ancient Roman version did not. Likely, they had been created to facilitate tax collection and census.
After the fall of the Western Roman Empire in 476 AD, the Middle Ages began and Augustus' provinces disappeared: from then until the Italian Unification, Italy was to be divided in independent states, duchies, signorie, and carved up to please foreign powers – hello, Spain, France and Habsburg Empire.
In 1861, Cesare Correnti, a jurist, and Pietro Maestri, a medical doctor, sat down at a table in Milan and pretty much drew today's regions on a map: their idea was that of making of these geo-cultural entities, based largely on historical borders and heritage ties, administrative hubs to facilitate the ruling of our newly created unified country. Officially, however, only provinces and communes existed, at least until 1948, three years after the end of World War Two, when regioni where officially instituted in the Costituzione della Repubblica. Back then, though, there were only eighteen and not twenty, as we are used to today: Molise and Friuli Venezia-Giulia were granted regional status in 1963, becoming the youngest regions in the country. Regions, however, didn't have any administrative and political power until 1970.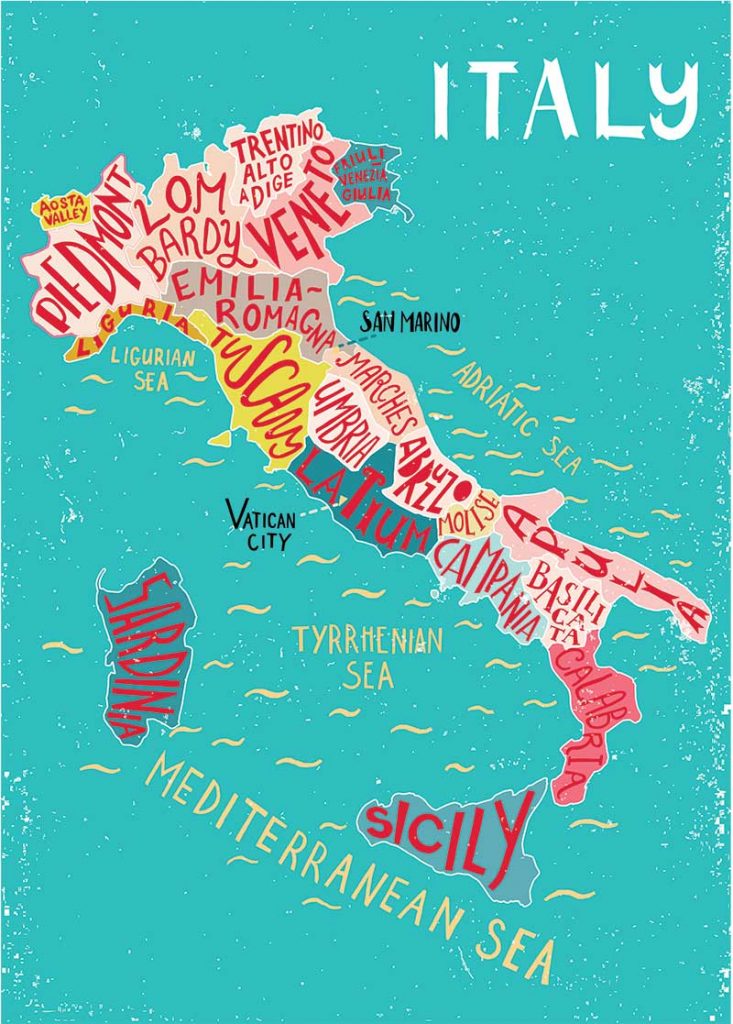 Today, five of Italy's twenty regions have a statuto speciale, a special status that grants them more autonomy when compared to the others: Valle d'Aosta, Trentino Alto-Adige and Friuli Venezia-Giulia obtained it in name of their particular linguistic characteristics (Valle d'Aosta and Trentino Alto-Adige are bilingual, Friuli Venezia-Giulia counts significant linguistic minorities), Sicilia and Sardegna because they are islands. The regioni a statuto speciale have several administrative and fiscal advantages, including the right to keep all or part of the taxes paid by their residents in the region, instead of sending them to the central administration in Rome. They also have significant decisional power when it comes to the regulation and administration of education, healthcare and transports. The first region of this kind to be instituted was Sicilia, just after the end of the war in 1946; the last was Friuli Venezia-Giulia, in 1963.
Interestingly, all communes in the country, provided their territory lies near a bordering region, have the right to move from a region to another. Since 2000, there were more that 30 local referendums where local citizens were asked if they wanted to become part of another region, but in more than a half of these cases, people just decided they were happy to remain where they were. In fact, since their official administrative creation, only a handful of communes completed the long and cumbersome procedure to"move" from a region to another, including seven villages of the Alta Valmarecchia (from Marche to Emilia-Romagna) and Sappada (from Veneto to Friuli Venezia-Giulia).